ARE YOU READY TO CREATE STRONG FAMILY BONDS THROUGH FUN AND CREATIVE ACTIVITIES?​
The resources on this blog will help you:
LET'S BUILD HAPPY MEMORIES THAT TIE FAMILIES TOGETHER
It doesn't matter if you:
Are busy working and managing your house and

don't have time

to spend on elaborate activities.

Don't feel creative

enough to get crafty with your kids.

Are

unsure about

 how to connect with your family.
You can:
Join our community and start creating strong family bonds
through fun and creative activities
Hi! I'm Mishell, The Printables Fairy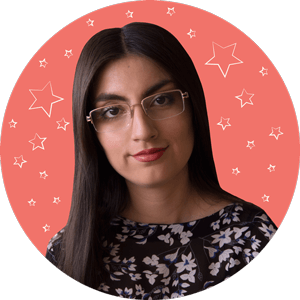 Hi there, I'm Mishell, author, child care volunteer, and designer of fun printables.
When I was a child, my life was all about drawing, reading and discovering things. That's how my mamma raised me! And when I grew up I decided that I still wanted to draw, read and discover; so I enrolled in an Audiovisual Production career while volunteering at a Child care.
Later on, I decided to combine what I learned in both, to create an interactive book for preschoolers. I spent my last year of college taking lectures and reading books about preschool education, parenting, creativity at early stages of life, and ended up writing, illustrating and animating my first book! Maybe one day I'll decide to publish it, or even better, make more books.
After going through all that, I decided to embark myself into a new adventure, this blog. The Printables Fairy was born because I wanted to share all the creative things and knowledge that I got on my journey to create my book and when working with kids. 
I just wanted to share cute printables for kids 🙂
I couldn't do this alone, I needed the help of my little ones, you might read me talk about them a lot. But no, they are not my kids, they are the kids in my family. We have a very strong bond and gather almost every other week. They help me put in practice all those activities, crafts and tips.
Now that you know a little bit about me, I want to know a little bit about you. Do not hesitate to contact me with any questions, requests, comments or ideas.
Stay creative!