Every Valentine's Day, I try to come up with ideas to give non-candy gifts that kids will love just as much.
So, this year I designed these cute printable Paintbrush Valentines to gift any art supplies!
This time, we gave away some watercolor paints, but of course, these brush tags are perfect for coloring pencils, crayons, markers, poster paints, oil pastels, and anything in between.
You could also match them with candies or lollipops but I highly recommend you keep in mind the sugar-free options above.
There are 6 colorful designs included: yellow, pink, red, cyan, blue, and green. All featuring the phrase "Hope you have a colorful Valentine's Day".
And they are available to print in 2 sizes: US Letter (8.5x11in) and A4 (21×29.7cm). With each tag being 3 x 7 inches (print 3 per page).
Now, let me show you how I put these cute gifts together and how you can download these adorable printables!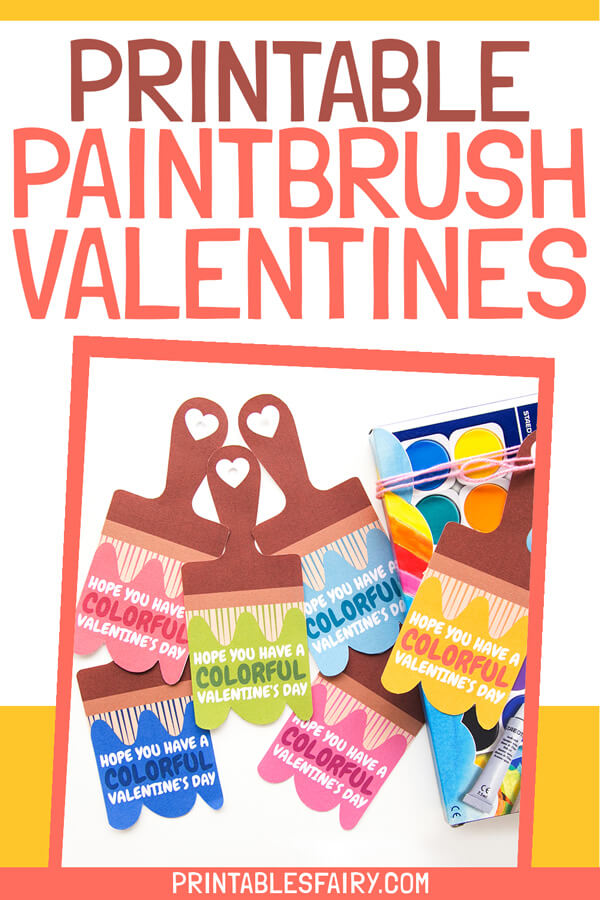 Materials
Scissors
Hole punch
Ribbon or thread
Art supplies to gift
Instructions
Get the paintbrush printables here and download them.
Calculate how many tags you need and print them on white cardstock.
Cut out each paintbrush.
Make a hole punch in the middle of the white heart.
Insert a ribbon or thread through the hole.
Attach the brush tags to your art supplies.
Super simple, right?
You could also just use tape and forget about steps 4 and 5.
Now it's your turn to take these cute valentines to your kids' classroom, party, or playdate! Just click the link below to get them.
GET THE PRINTABLE PAINTBRUSH VALENTINES HERE
But wait!
There is more!
If you'd like me to personalize your tags with your child's name, please add this listing to your order.
Check it out for details.
More Printable Valentines
Free Printable Coloring Tags
Dinosaur Valentine's Day Tags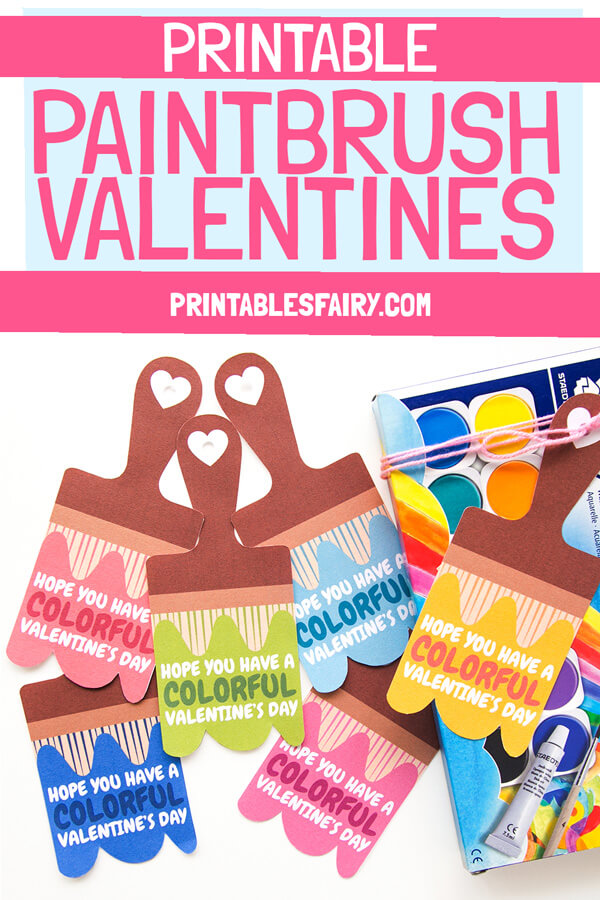 Cute Paintbrush Valentine's Day Cards