Ramadan is right around the corner, and there is no better way to count down the days to Eid than this printable Ramadan Countdown Calendar.
Earlier this week, I showed you this cute Ramadan Advent Calendar. However, some of you requested something that is quicker to set up and still exciting for children, so I designed this fun coloring page countdown.
It is a great activity to get preschoolers and kindergarteners involved in the traditions of Ramadan, but it can be used by kids of all ages and even adults!
With this printable, your kids will be able to track the days of Ramadan by coloring one of the 30 illustrations every day.
The best part is that you only need to download it here or at the end of this post, print it on regular paper, and start using it. It couldn't be any simpler!
And once your kids have completed it, you can save it as a keepsake.
That sounds like the perfect Ramadan tradition, right?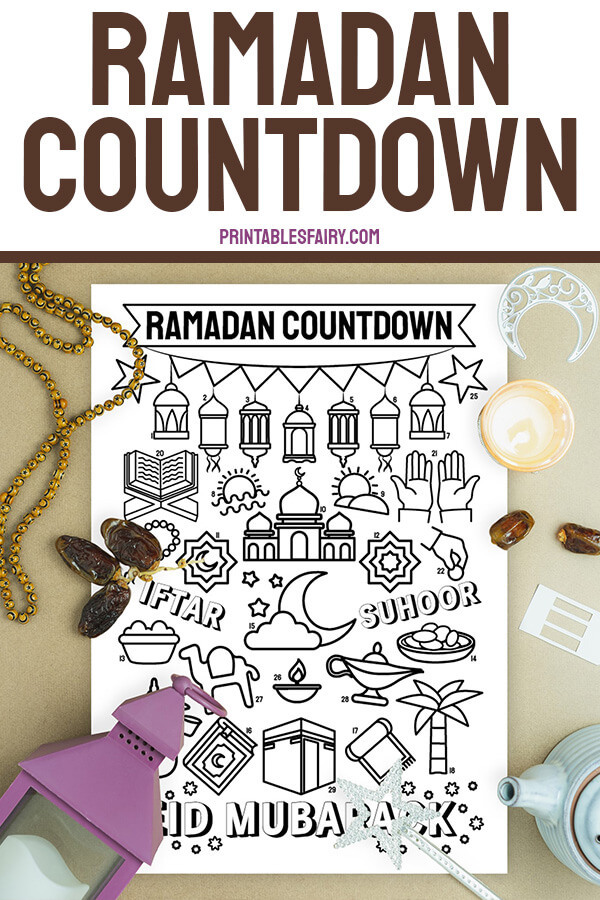 Free Printable Ramadan Calendar For Kids
Print this one-page Ramadan countdown calendar at least one day before this holy month begins.
You can use it as a family countdown or print a copy for each one of your children, so they all can color their own.
Of course, along with this printable, you must have some crayons, markers, coloring pencils, and stickers to decorate your coloring page.
From the 1rst day of Ramadan, color the illustrations according to the numbers next to them.
There are 30 items for each day until Eid. From lanterns and moons to camels and stars, there are drawings that represent this holy month perfectly.
It is such a fun and easy tradition that will get your kids excited to count down the days and celebrate with the adults.
Ready to start checking how many days there are until Eid?
Click the link below to download your Coloring Ramadan Countdown.
GET THE PRINTABLE RAMADAN COUNTDOWN
*Please remember that these printables are for personal use only. You may not sell, share, or distribute the files.
More Ramadan Printables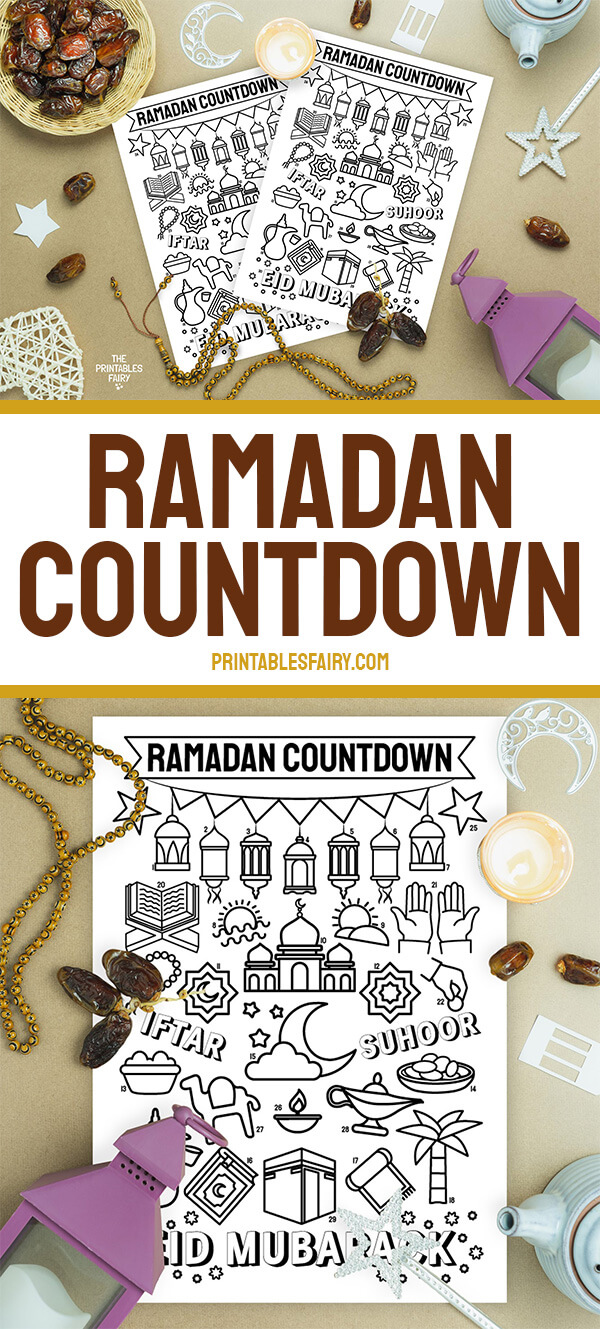 Ramadan Calendar Countdown Coloring Page