This time, I'm sharing with your our new set of free printable Valentine's Play Dough Mats.
These are the perfect activity to try with your toddlers and preschoolers on this sweet holiday as they provide countless hours of imaginative play.
Why? Because playdough can be molded into any possible shape; think hearts, flowers, butterflies, balls, cubes, and even abstract forms.
Imaginative play lets kids train their brains to think creatively, which will help them make decisions and solve problems in the future.
If done in groups, creative play can also improve your children's social and communication skills. They can learn empathy, generosity, collaboration, emotional control, and new vocabulary.
If you want to help your kids explore their creativity, you should incorporate these playdough mats into their day!
You can use this chance to make your own playdough like this strawberry playdough.
Or you can turn this activity into some sensory play by adding different textures and smells.
They can also be gifted on Valentine's Day along with some play-doh containers.
As you can see, there are multiple uses for these printable mats. If you want to download them now, go to the end of this post.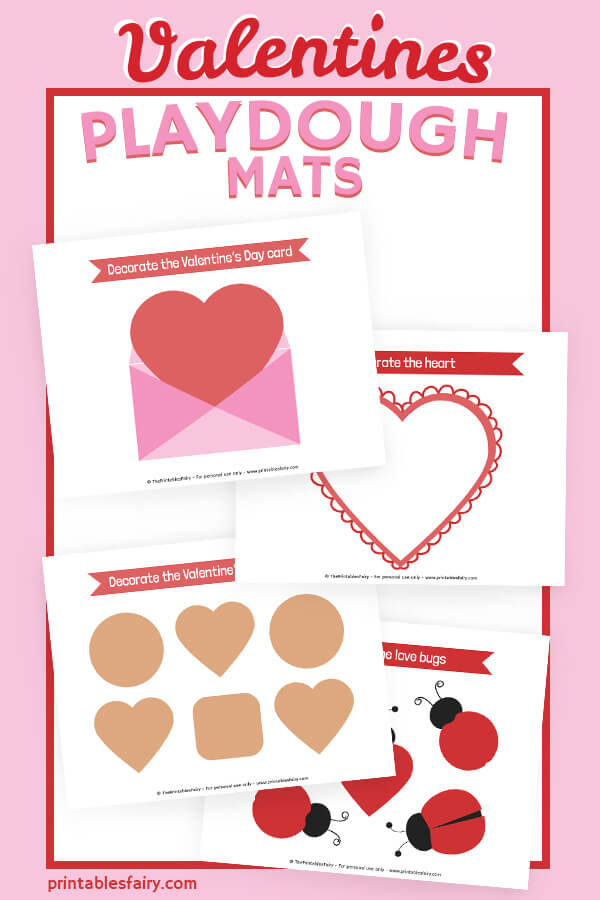 Free Printable Valentine Playdough Mats
This Valentine's day play dough mat set includes 4 different free printable activities that will encourage your kids to use their imagination and creativity.
All you have to do is download, print, and laminate them. You can also slip them into page protectors or use them without one, but keep in mind that you won't be able to re-use them in the future.
These playmats should be printed on US Letter sized paper (8.5x11in). If you print on a different size, make sure to hit Fit on your printer settings.
Check below all the playmats included in this set.
Cookies Playdough Mat
Your kids can become the owners of their own bakery with this Cookies play dough mat.
You can print multiple copies to have more cookies to decorate and even let your kids cut each one out to set up their own cookie shop.
You can also use this mat to help your kids practice colors by decorating each cookie with a different color.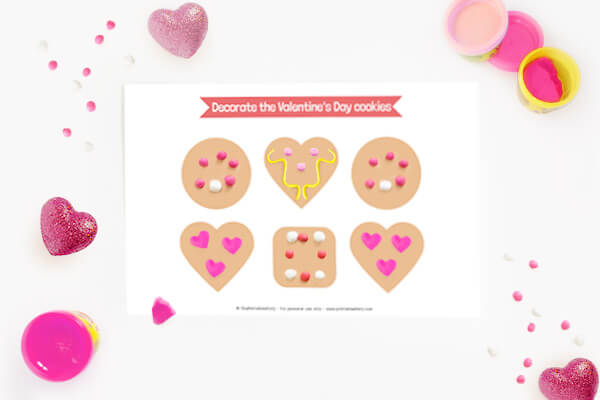 Heart Playdough Mat
With the heart playdough mat, your kids can create a sign for their bakery shop.
They can also use it to practice patterning and decorate their hearts in fun ways.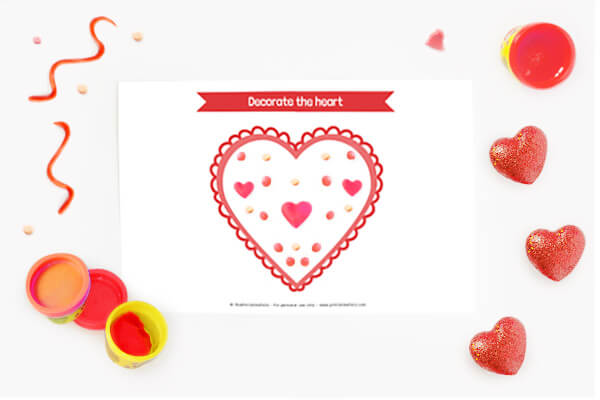 Valentine's Card Playdough Mat
The Valentine's Day card lets your kids imagine they are sending a letter to someone special. They can create a unique and sweet design with different shapes, sizes, and colors.
Love Bugs Playdough Mat
With the love bugs play dough mats, the little ones like to play doctor. They imagine that these cute bugs are sick and need their dots back to be able to fly into nature again.
We like to use them to practice counting and give each bug a different number of dots.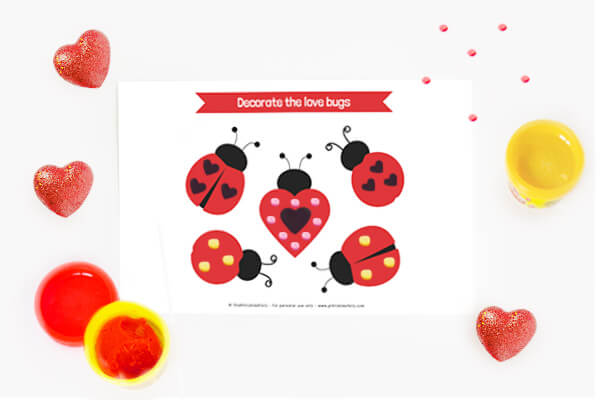 Ready to start playing and imagining with these fun Valentine's Day printables?
↓↓Download your free Valentine's Day Play Dough Mats↓↓
*Please remember that these printables are for personal use only. You may not sell or distribute the files. If you want to share them, please link to this post and not directly to the PDF files.
More Valentine Printables: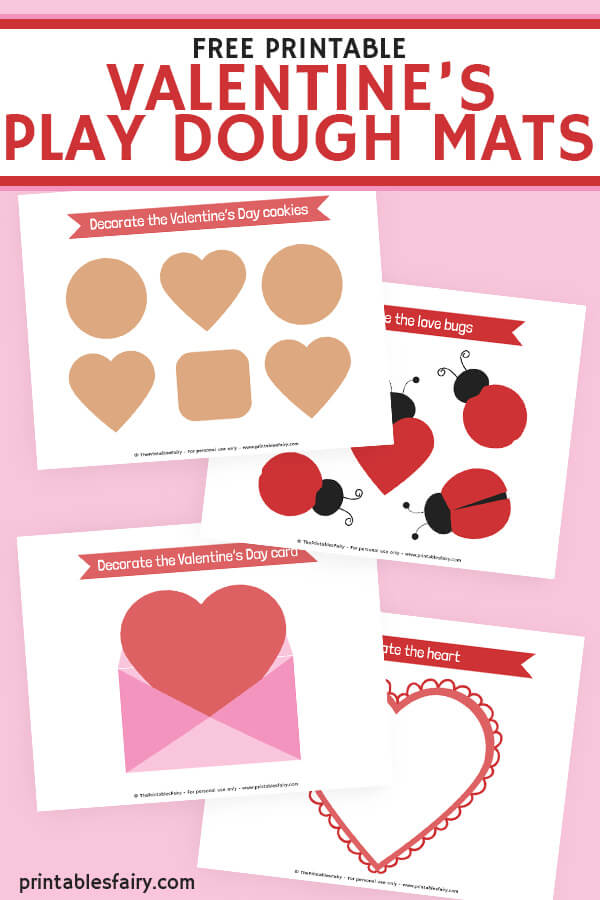 Valentine's Day Play Dough Mats