This is a healthy bunny bait version in case you want to include some non-candy treats on this year's Easter basket.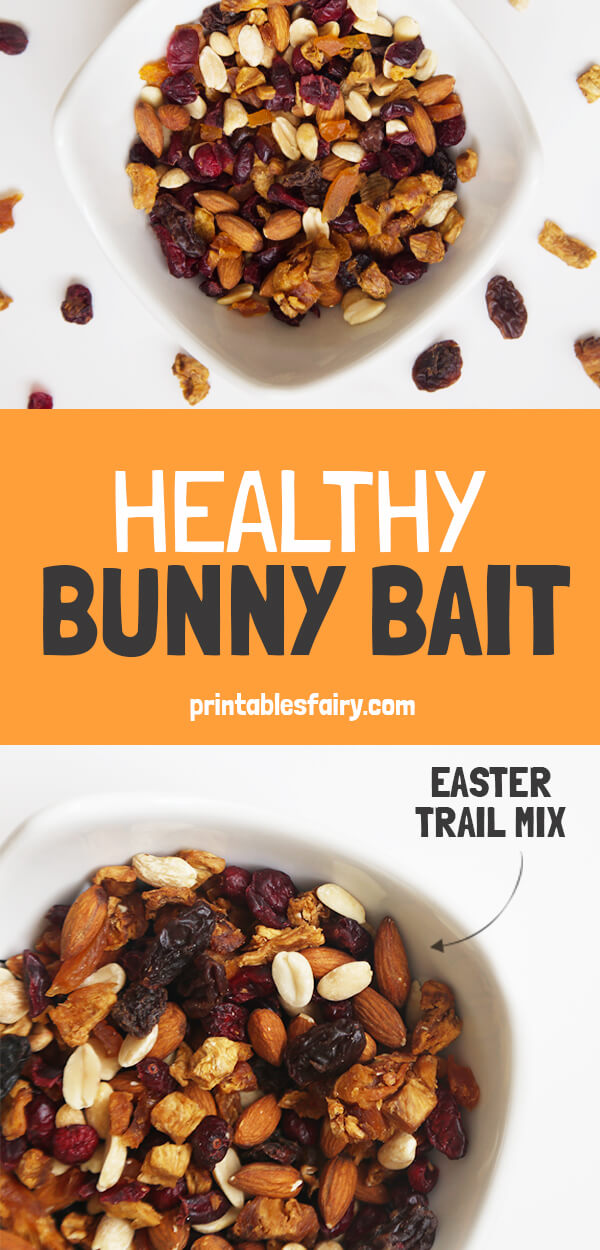 This bunny bait is filled with vitamins, proteins, healthy fats and minerals, but most importantly it is yummy! It is a great option to replace candies on the Holidays.
You can also use this recipe as a Toddler Trail Mix, your kids can prepare it themselves with a very low risk of making a mess (little to no cleanup YAY!). And you can customize it according to your kids' needs.
The ingredients that I used on this recipe are:
Almonds
Raisins
Peanuts
Dried Pineapple
Dried Cranberry
Dried Apricots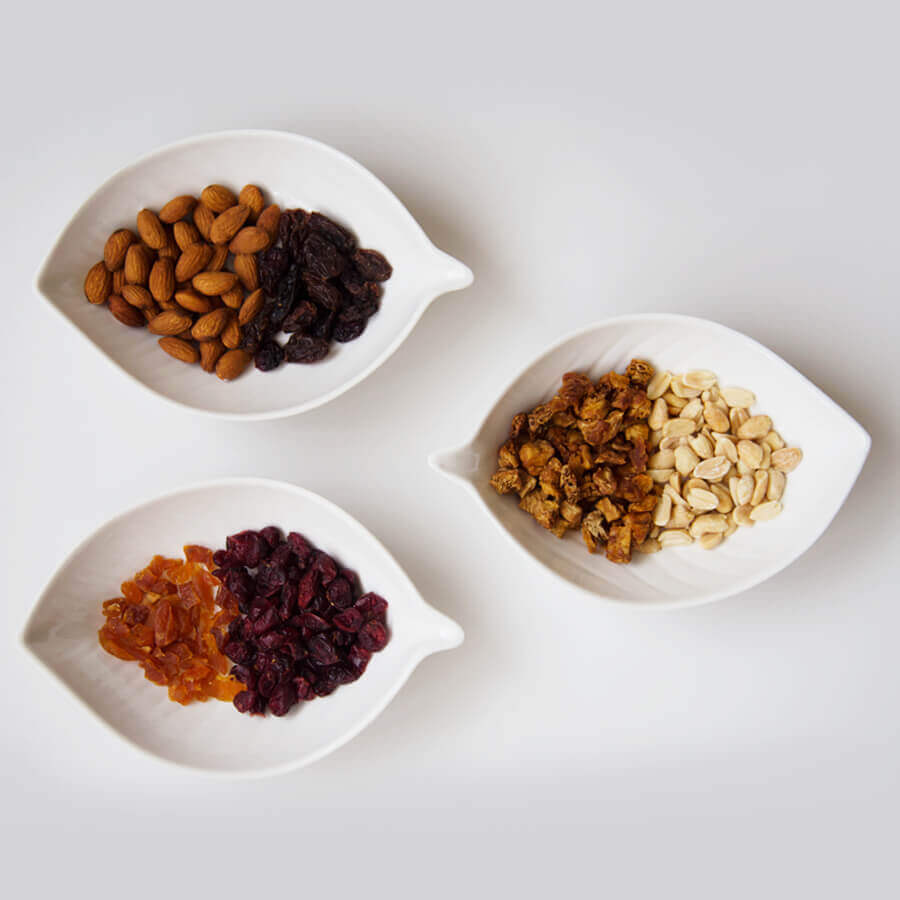 If your kid has an allergy, you can replace those ingredients. Other great options are:
Sunflowers seeds
Pumpkin seeds
Flax seeds
Granola
Popcorn
Pretzels
Shredded coconut
Dried cherries
After selecting your ingredients you just have to mix! Super quick and easy, right?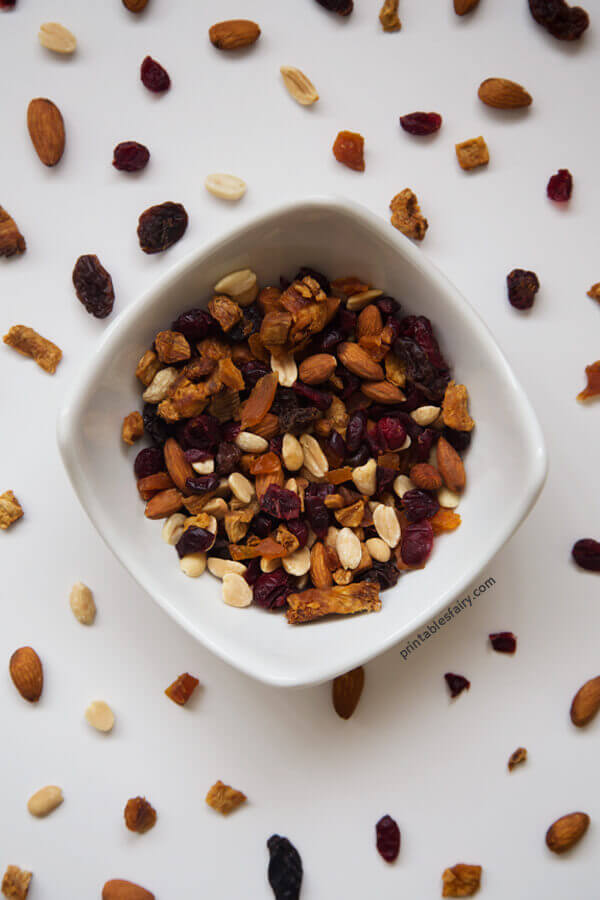 You can gift this Mix on Easter or put it on a bowl to eat it right away.
Who thought it could be so easy! Make your Bunny Bait and enjoy the holidays.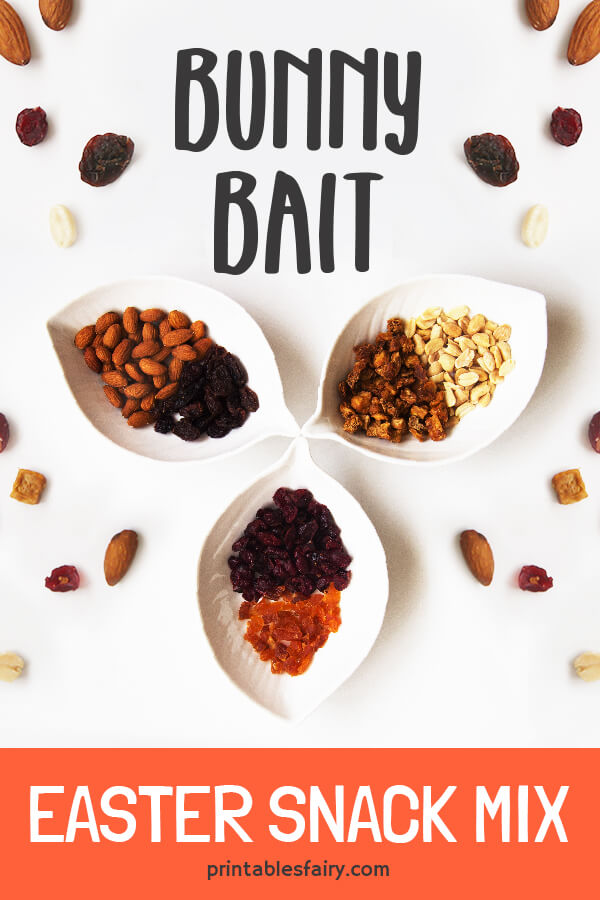 Other Easy Snacks:
Easter Toddler Trail Mix