If you have visited this blog before, you might already know that we LOVE crafting bookmarks.
In fact, we have tons of different collections for each time of the year. And this couldn't be an exception!
To celebrate our planet, I designed this super cute Earth Day Bookmark Corner! And the best part is that I'm sharing it with you for free.
Yup! You read that right. If you scroll down to the end of this post, you'll be able to find a link to download the printable template and craft your own little planet bookmark. 💚
It is perfect for making with your kids or students on Earth Day or any time of the year you are talking about our planet and how to protect it.
You'll only need very few supplies that I'm sure you already have at home. So, why not make this simple craft to celebrate planet Earth!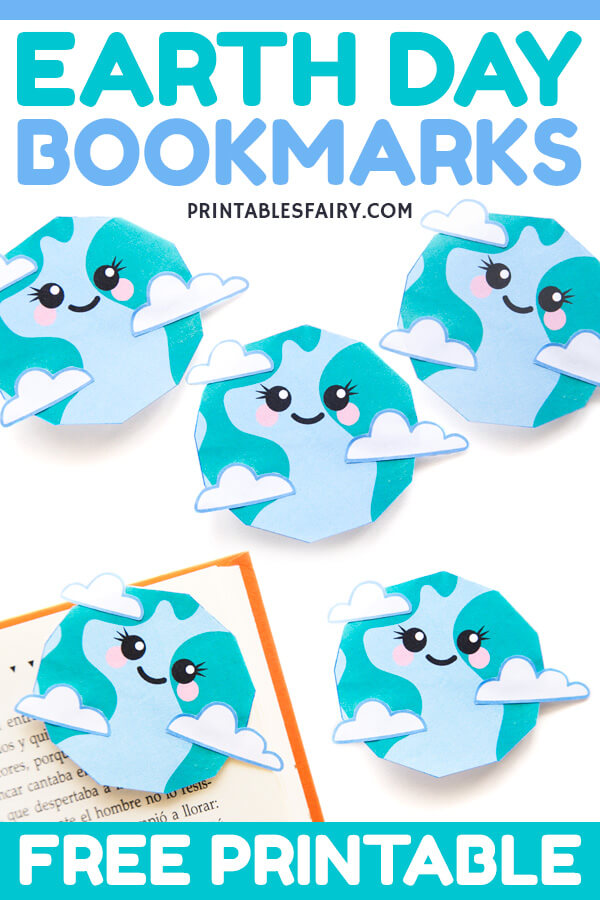 How To Make An Earth Day Corner Bookmark
To make this cute Earth Day craft, you only need to fold a basic origami bookmark. So if you have never made one before, don't worry!
In this post, I'll show you how to fold this bookmark step-by-step using our free printable template, which can be downloaded later on.
Just keep scrolling to read the instructions or watch our video tutorial!
Materials To Make Your Earth Bookmark
To make this cute Earth, you will need these materials:
Earth Day bookmark template
White paper
Printer
Scissors
Glue Stick
Earth Day Bookmark Instructions
Download the free printable Earth Day bookmark template at the end of this post.
Print the template on white paper and cut it out.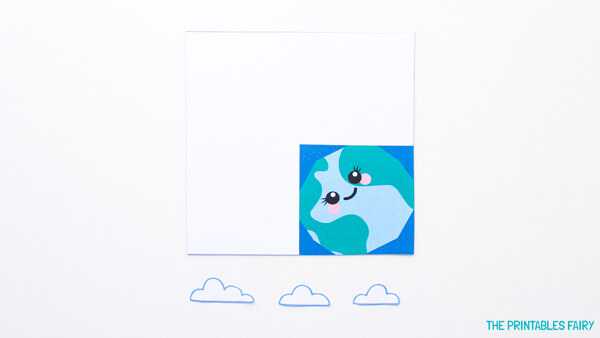 Fold the square into a triangle making sure the planet is facing down.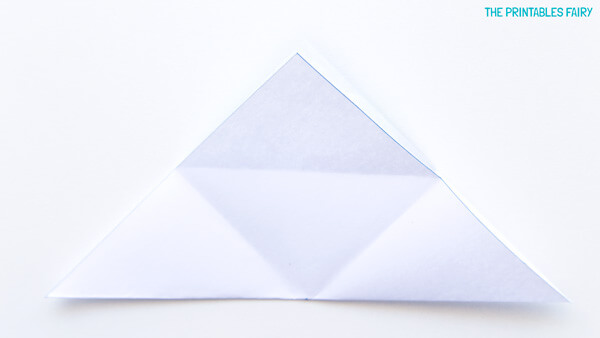 Fold the top layer of the triangle down.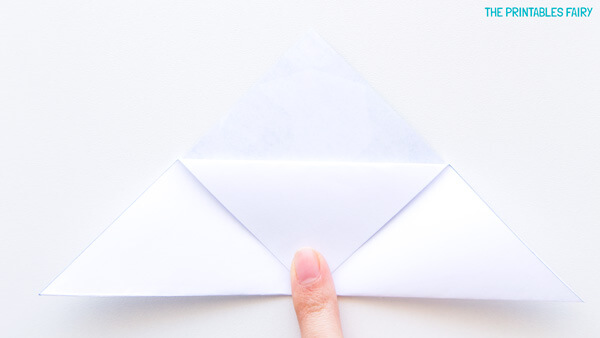 Fold the left and right corners to the top.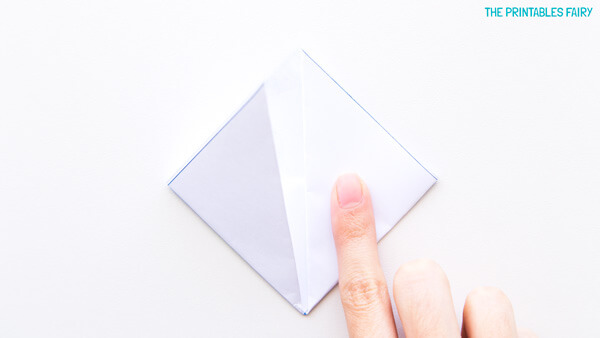 Tuck those flaps into the pocket.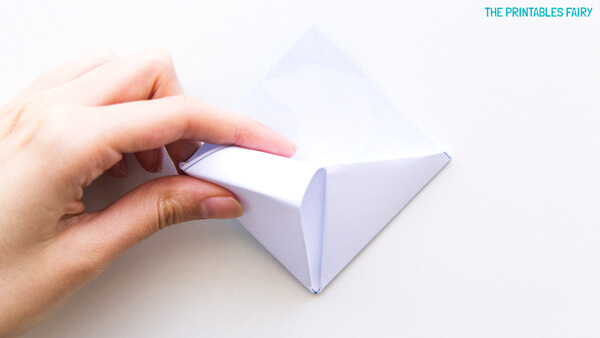 Turn over your bookmark to reveal the Earth!
You can use it this way if you are working with young kids.
But, if you are working with older kids, you can cut off the blue areas. Just keep in mind that this planet is not a perfect circle. We need to keep some straight edges so the bookmark won't fall apart.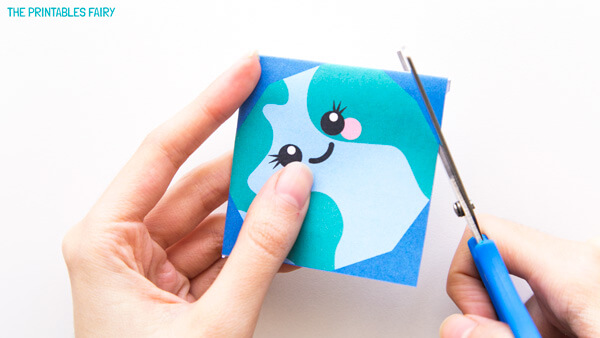 Glue the clouds on top of your planet.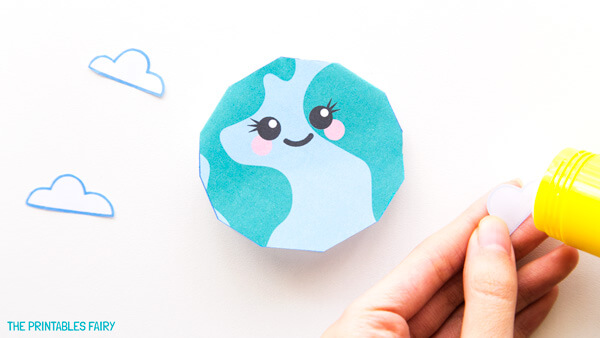 Your Earth Day bookmark is ready to SAVE your place!
Isn't it super adorable?
Video Tutorial – Earth Day Corner Bookmark Craft
Here is the Earth Corner Bookmark video tutorial!
Just watch it here at your own pace or save it on YouTube for later by clicking here.
Earth Day Bookmark Template
Did you love this bookmark and are ready to make your own with your kids?
Click the link below to download the free template and print it on regular white paper. Just make sure to select Fit Page on your printer settings.
And don't forget that this printable is for personal and educational use only. You may not sell or distribute the files. If you want to share them, please link to this post and not directly to the PDF files.
GET THE EARTH BOOKMARK TEMPLATE
Other Earth Day Activities
Take a look at these Earth day activities for kids: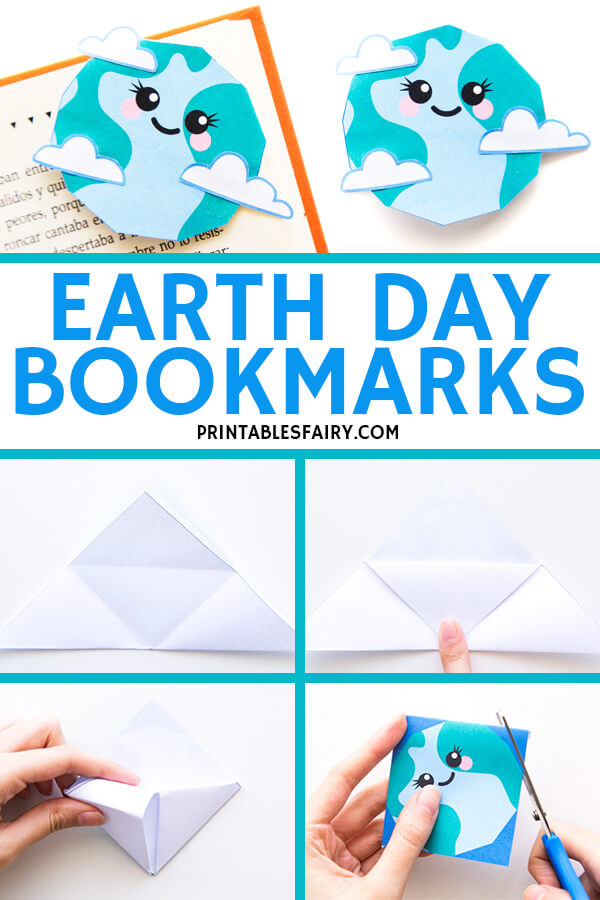 Easy Earth Bookmark Craft For Kids