These free printable Earth Day Tracing Worksheets are a fantastic resource for understanding new vocabulary words with your preschoolers and kindergarteners while learning how to protect our planet.
They are also a great way for kids to practice handwriting, improve their pencil grip and fine motor skills, and encourage their creativity with picture tracing and coloring.
There are four different designs included: Earth, recycle, reuse, and reduce. All perfect for this special day and to start a conversation about environmental protection.
You can use these free printables at home or in the classroom on Earth Day or your Spring lesson plans.
You can also use them for homeschooling, parties, playdates, libraries, and with your classroom's early finishers.
In this post, you can take a closer look at these worksheets and how to use them with your kids!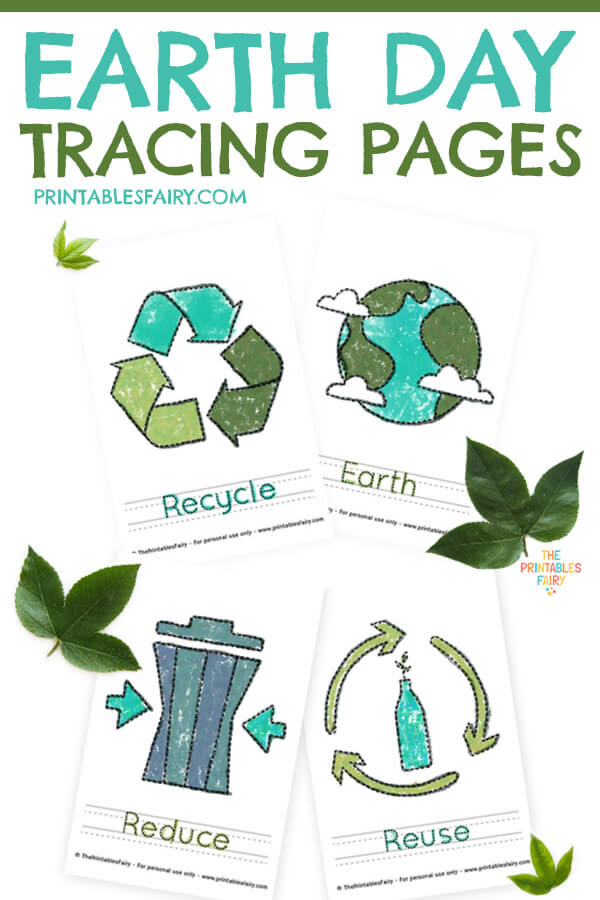 Materials
To prepare this Earth Day pre-writing activity, you will need:
Earth Day printable tracing worksheets
Regular Paper
Printer
Scissors
Crayons, markers, or coloring pencils
Laminator or sheet protector (optional)
How To Use The Earth Day Tracing Worksheets
Download the printable worksheets at the end of this post and print them on regular white paper. Make sure you have enough copies for all your kids or students.
They print 2 per page, so cut them through the center.
If you want to reuse this activity in the future, use sheet protectors or laminate your worksheets. Also, don't forget to use dry erase markers of different colors.
Give each of your preschoolers an activity sheet and help them identify what's on it.
Then, let them trace over the word and the picture and color in the illustration with coloring pencils, crayons, or markers.
You can also use other materials like glitter glue, watercolors, play dough, pipe cleaners, stickers, or Wikki sticks.
The first two pages feature the planet Earth and a recycling sign.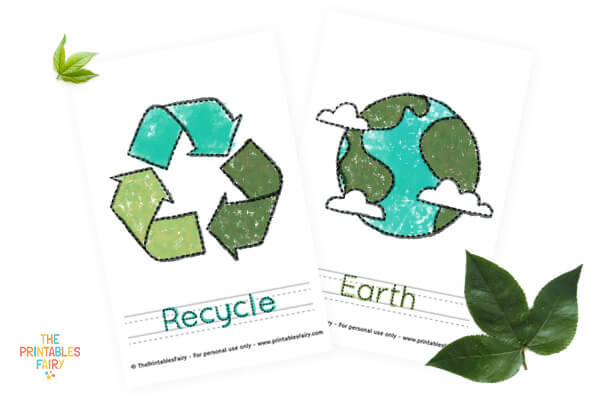 And the other two printables feature a trashcan with the word Reduce and a reused bottle with the word Reuse.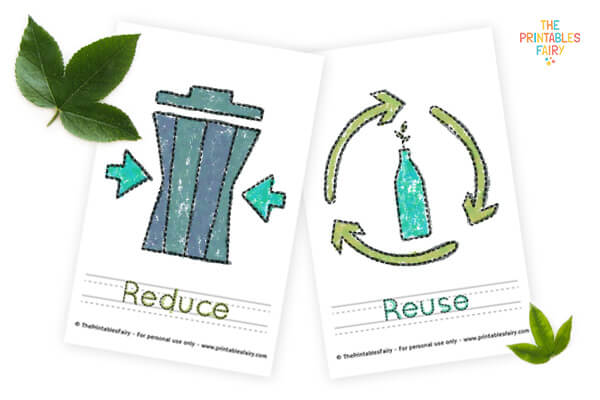 To complete this activity, don't forget to talk about the small things we can do to care for and protect our planet Earth from home or school.
You can even prompt your kids to use the back of each sheet to make a list of things they can improve in their lives to look after our planet.
Printable Earth Day Picture & Word Tracing
As you can see, these Earth Day Tracing Pages are excellent to help young learners get excited about protecting the Earth.
And, of course, since we are trying to reduce and be more environmentally friendly, I've designed these worksheets to print 2 per page. I also encourage you to print them on recycled paper.
Let's practice writing strokes with your kids while talking about our love for the Earth with these printables!
GET THE PRINTABLE EARTH DAY TRACING WORKSHEETS
*Please remember that these printables are for personal use only. You may not sell or distribute the files. If you want to share them, please link to this post and not directly to the PDF files.
More Earth Day Activities for Kids: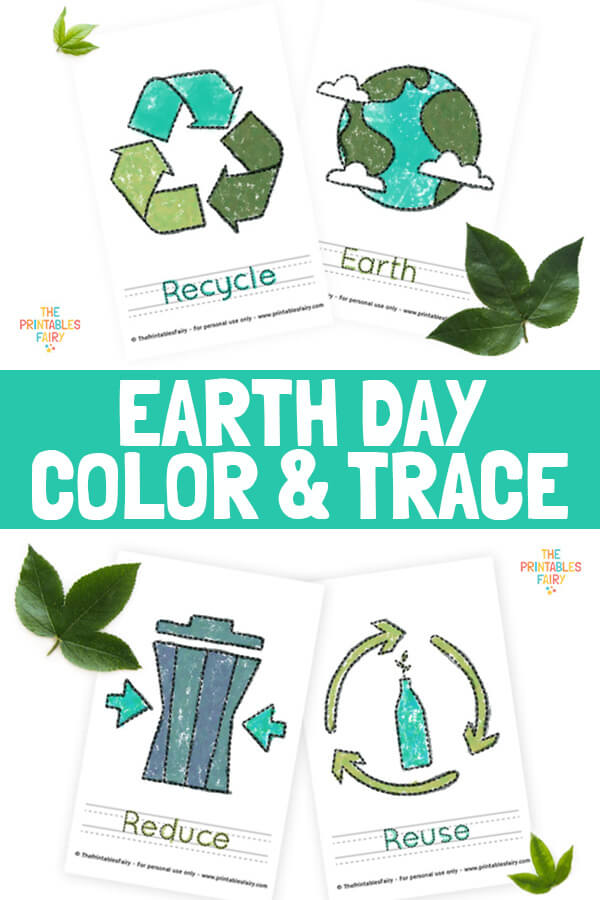 Earth Day Tracing Pages for Kids