Memory match games are always a hit with the little ones. They can play them over and over again without complaining.
That's why I created this Easter memory game for kids.
It can be a great addition to those Easter baskets and the perfect activity for rainy days.
Playing it can improve your children's memory skills while bringing them moments of joy.
And the best part is that it's free!
So why not download it at the end of this post and start having fun with your kids!
P.S. This printable game is part of the Easter Activity Book available in my shop. It includes 10 different activities to entertain your kids on Easter.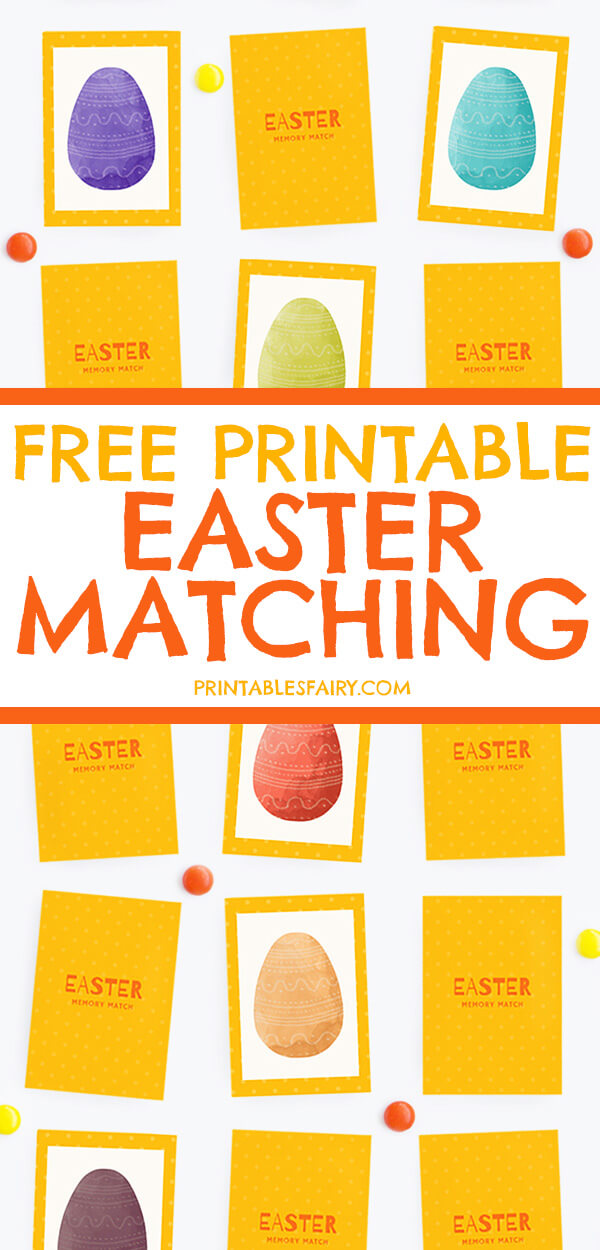 Easter Memory Game
First, download the Printable Memory Game Cards and print 2 copies of each of the Easter eggs pages onto white card stock (pages 1 & 2).
Then, as an optional step, you can re-feed those pages back into your printer and print the backing (page 3).
For this, you need to know which side your printer prints on so that the eggs are on the opposite side of the backing.
Finally, line up the crop marks using a ruler, cut with a cutter, or use a pencil to connect the crop marks and cut with scissors or a paper trimmer.
TIP: If you want to keep your Easter Game Cards from getting wrinkled or ruined, you can laminate them.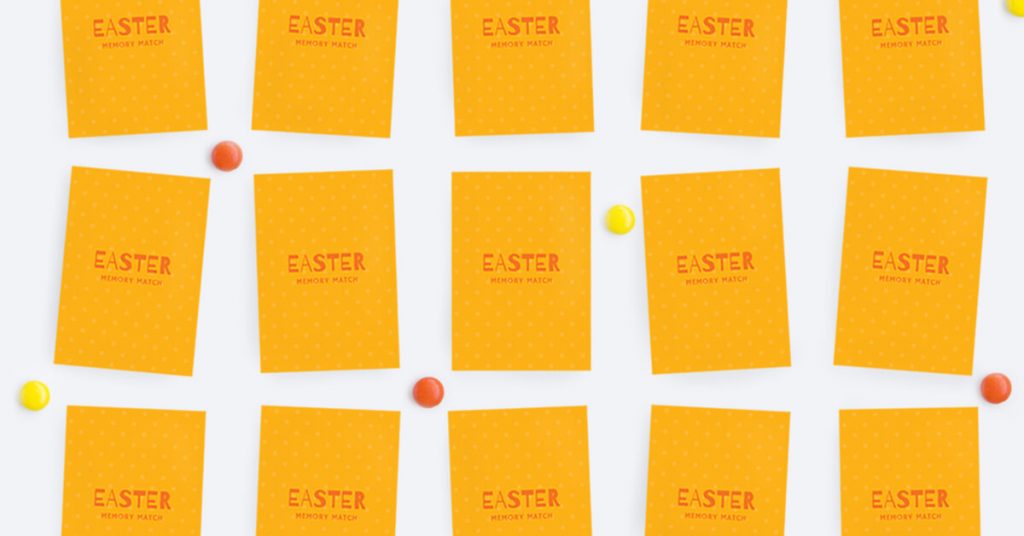 How To Play Easter Memory Matching Game
To play, just mix the cards and lay them in rows, face down, on a flat surface.
Make sure the cards are not touching each other as they need to be flipped over without disturbing any cards around them.
Decide the order of the players. We always go from youngest to eldest to avoid any arguments.
And start the game.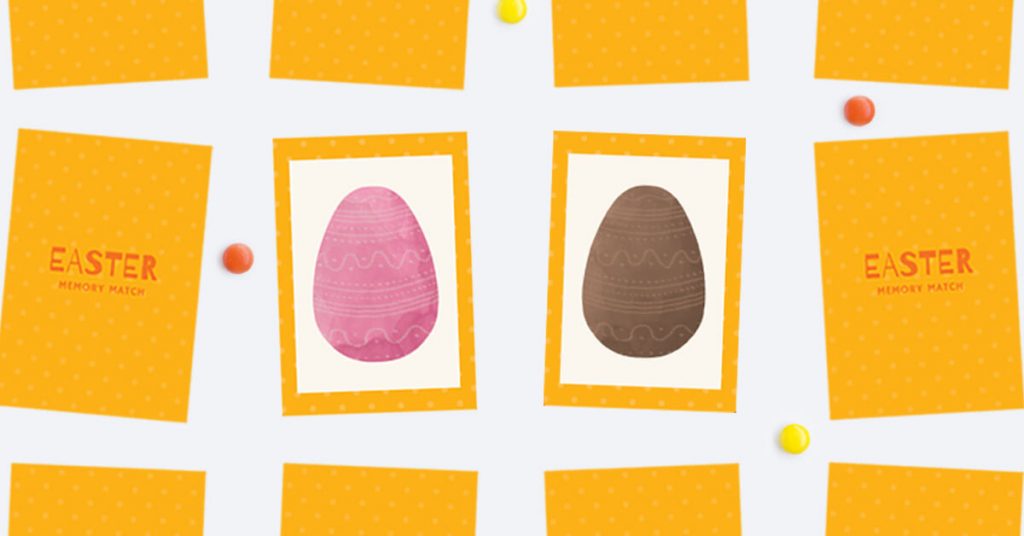 Each player has to:
1. Turn over any two cards. If the two cards match, they keep them and play another turn. If the two cards don't match, they turn them back over, and it is now the next player's turn.
2. Watch and remember during the other player's turn.
3. The game is over when all the cards have been matched, and the player with the most matches wins.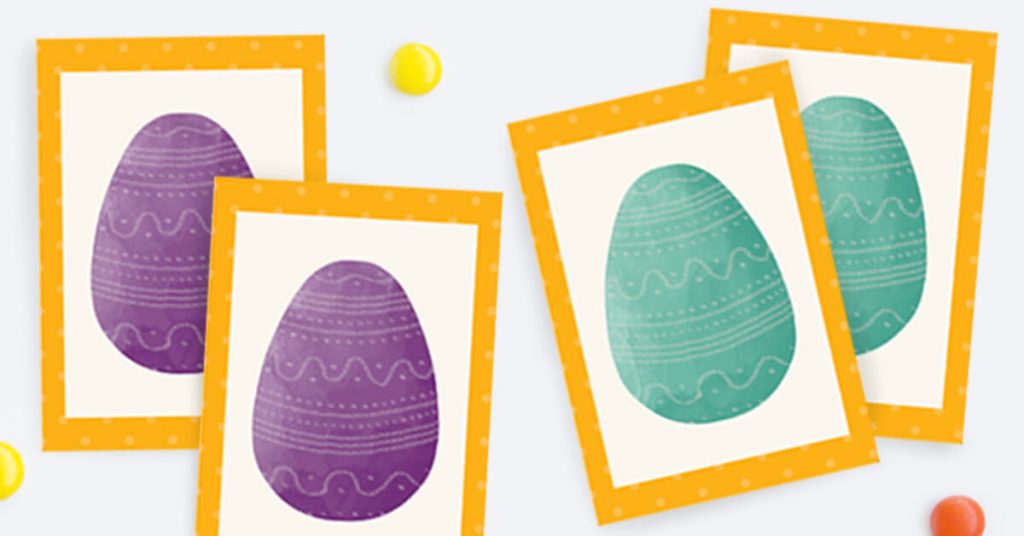 Another Way To Play With The Easter Memory Cards
Children can also play this game by themselves. The process is very similar to the group game.
Lay the cards face down and make them search for matches.
To make it more challenging, you can time them.
Write down their times and have them try to beat their record.
If you have toddlers, you can also print just one copy of the first page and teach them to identify the basic colors.
Get your Free Printable Easter Memory Game by clicking the link below.
And don't forget to check the complete Easter Activity Book.
Happy Easter!
DOWNLOAD THE EASTER EGG MEMORY GAME
*Please remember that these printables are for personal use only. You may not sell or distribute the files. If you want to share them, please link to this post and not directly to the PDF files.
MORE EASTER POSTS YOU'LL LIKE!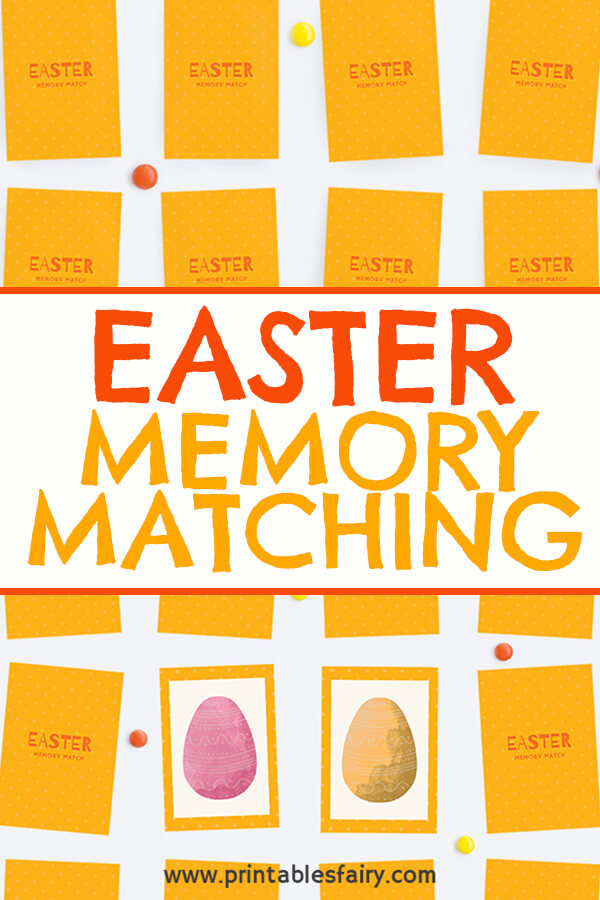 Easter Memory Matching Game For Kids