Inside: A Nature Scavenger Hunt to encourage your kids to go outdoors.
Time to go on a walk with your kids!
When the snow is gone and the weather turns warmer, there is nothing better than encouraging kids to spend more time outdoors.
In fact, being outside surrounded by nature brings multiple benefits including better school performance, better ability to make friends, less hyperactivity, a healthier adult life, and much more.
But competing with technology is not easy! You have to be creative and use some fun games to make your children excited about going on a walk.
This Nature Scavenger Hunt will help you send your kids on an outdoor adventure in search of natural treasures.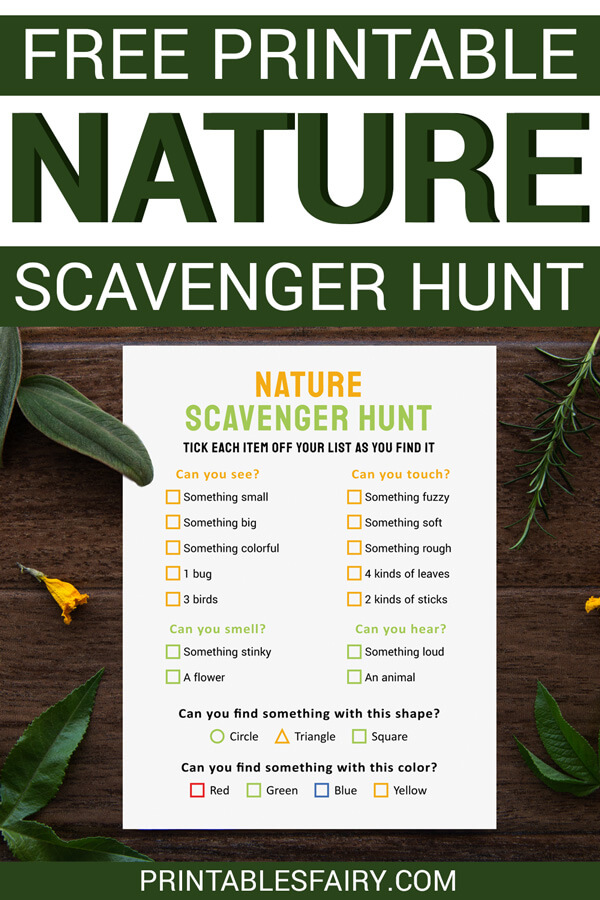 Nature Scavenger Hunt
With this Scavenger Hunt, kids will be able to identify, label, and classify different things found in nature.
In addition, they will be prompt to count, use their senses (sight, touch, smell, sound), and identify colors and shapes.
To play, just download and print a copy of the Scavenger Hunt for each of the players or teams.
Head outdoors and walk trying to find the items on the list.
You can help your kids take pictures of the items as they find them or bring a basket if you want to keep your natural treasures.
The winner is either the one that ticks-off all the items faster or the one that has found most of the items in a limited period of time.
We decided to select our winner in the second way as the last two questions were optional, and also, so that no one wins by being the fastest and ruins the game for the youngest.
Get your Free Printable Nature Scavenger Hunt by clicking the link below. Now you have no excuses to not go and play outdoors with your little treasure hunters.

DOWNLOAD THE PRINTABLE NATURE SCAVENGER HUNT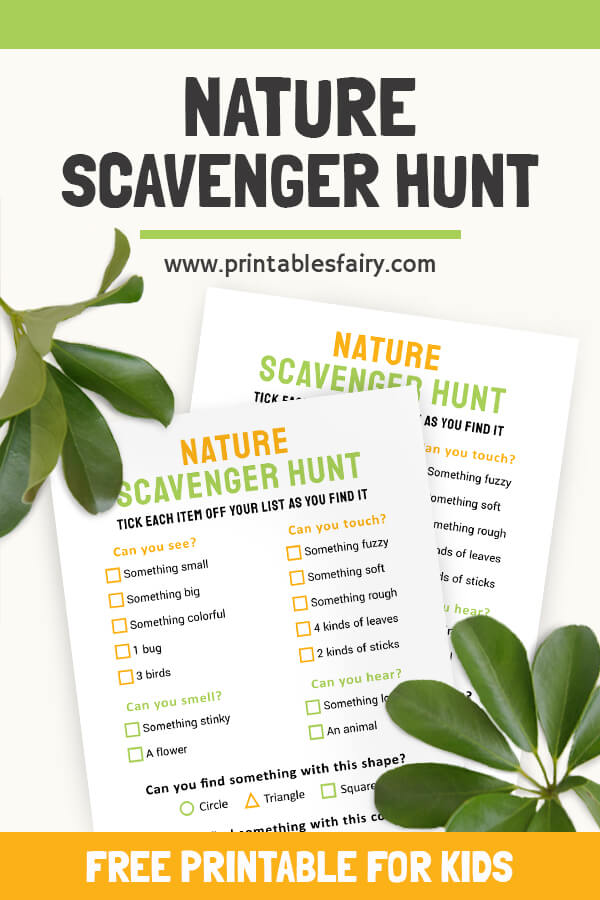 More activities you will like!