This year, I was looking to make some heart corner bookmarks for Valentine's Day and found so many different ways to fold them that I had to try them all.
And, of course, use them to make my own cute designs.
This one is probably the most difficult folding technique, but if your kids are into origami; then, they will end up loving them. Once they understand the process, they won't stop making heart bookmarks.
If you want to learn about the other folding methods, I linked them at the end of this post. I'm sure you'll like all the adorable designs.
For these bookmarks, I decided to start with something that reminds me purely of Valentine's Day, and that is conversation hearts!
These colorful hearts are the perfect gift for classmates and friends on this special occasion and include a little note that will make them smile.
You can use this tutorial to make your own heart designs or replicate our cute conversation hearts by getting the printable templates.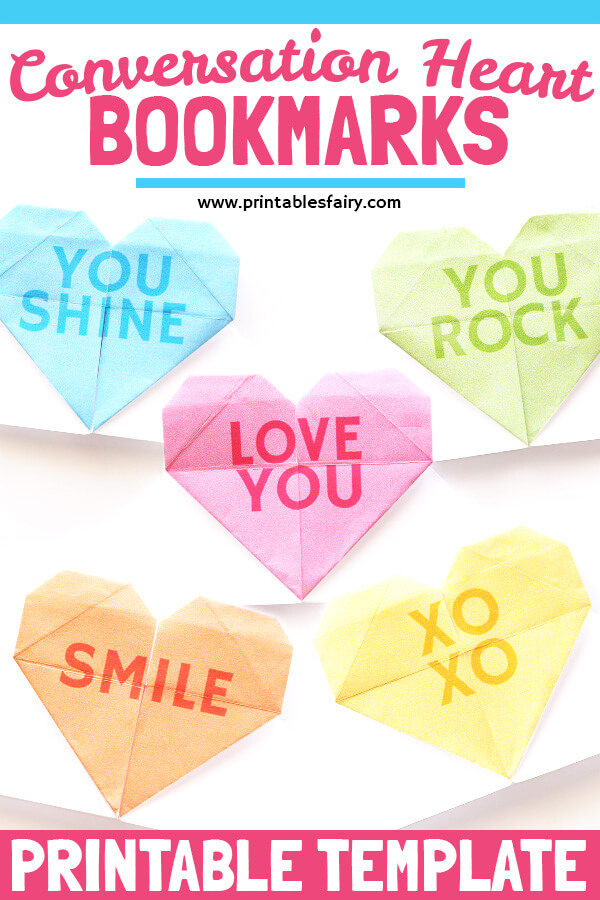 How to Make Heart Corner Bookmarks
As I mentioned before, this folding method is a little tricky.
That's why I included both written instructions and a video. Just pick the one that fits your kids' learning style better.
Supplies
These are the materials that we used to make our conversation heart bookmarks:
Conversation Heart Bookmark Templates (get them right after the video)
Paper & Printer
Scissors
Glue Stick
Heart Bookmark Instructions
Print and cut the template.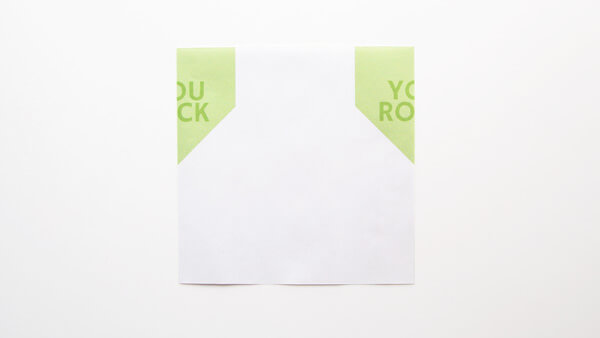 Fold the square along the diagonals and then unfold it.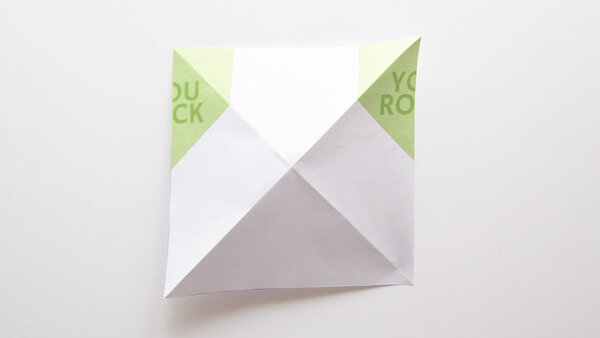 Bring the top of the square to the bottom. (Fold in half)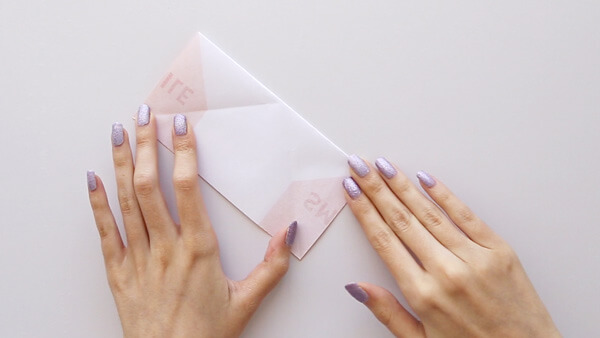 Take the top layer and fold it to the middle crease line. Unfold.
Check the photo below to see how it should look like.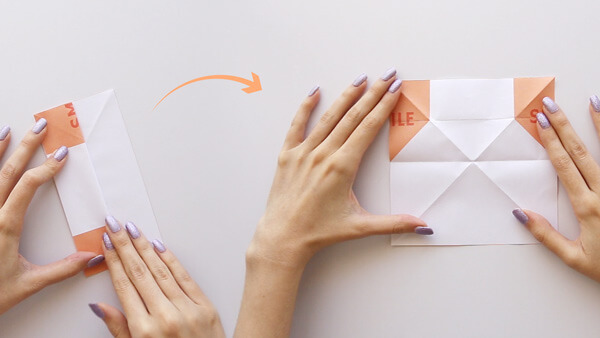 Push in the left and right sides to make a triangular shape.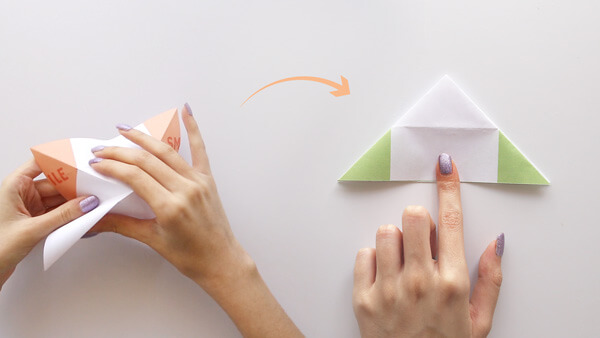 Fold-down the top layer of the triangle and take each corner to the peak of it. Crease well.
This is the tricky step, place close attention to the pictures.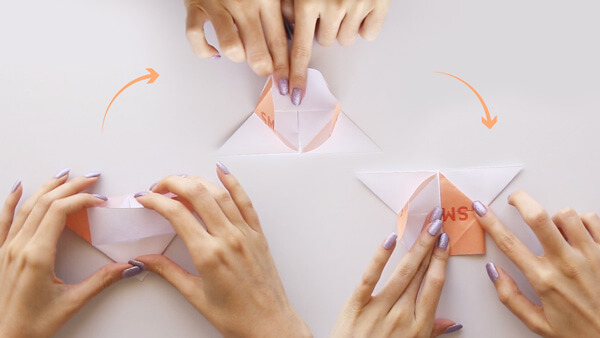 So far, your bookmark should be looking like this. Now, fold the top structure down.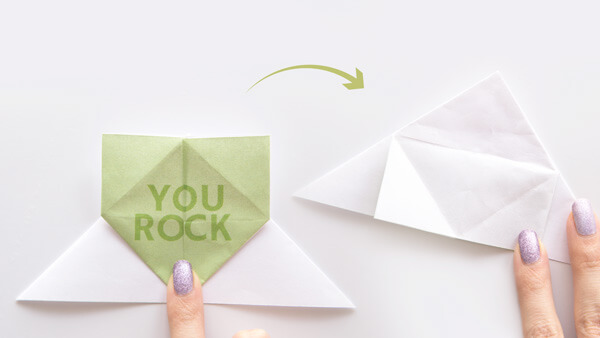 Bring the bottom edge of the structure halfway up.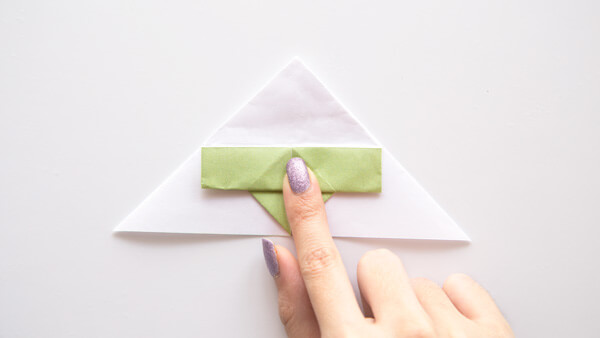 Take the top-layer down and flatten the left and right sides.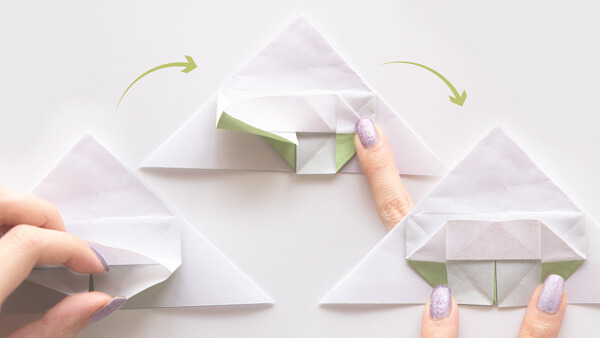 Fold a triangle from the edge on both sides.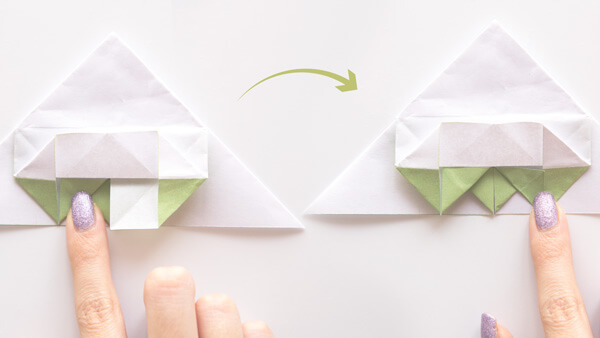 Fold tiny triangles at the pointy peaks to make the heart look more rounded.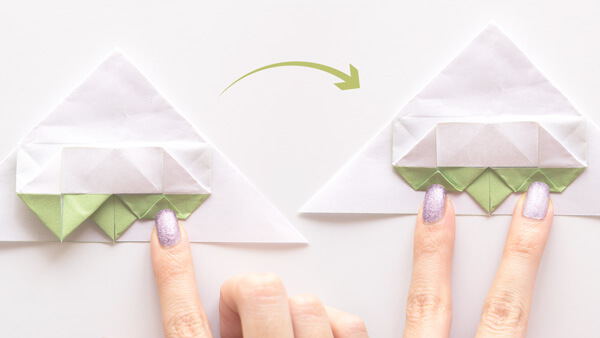 Apply glue and fold the structure back up.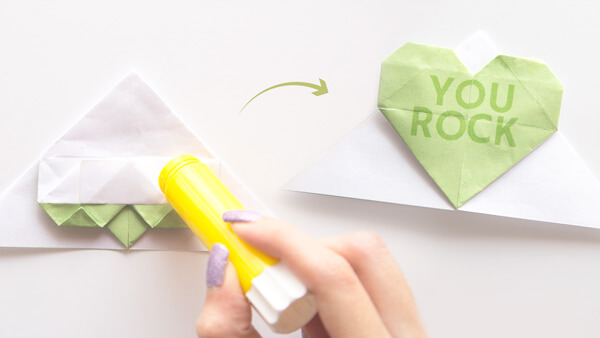 Your bookmarks are ready to steal some hearts!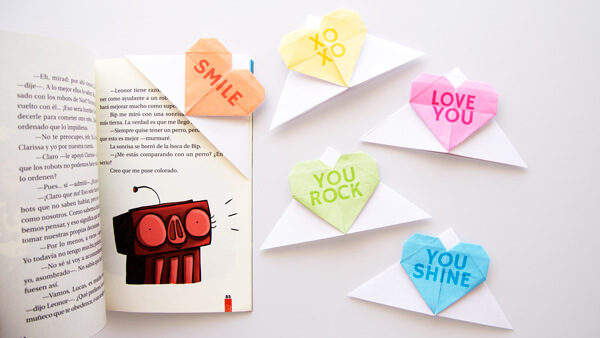 Video – Origami Conversation Heart Bookmarks
I know this folding technique can be a little confusing.
If you still have any doubts, watch the video tutorial below to see how I folded my heart bookmark step-by-step.
Conversation Heart Bookmark Templates
The conversation heart bookmark templates come in 5 different colors, and each one has a special note:
Pink – Love You
Green – You Rock
Yellow – XOXO
Orange – Smile
Blue – You Shine
You can get them all, and three other Valentine's Day bookmark templates by clicking the link below.
Heart-Shaped Valentine's Day Bookmarks:
Conversation Heart Corner Bookmarks