As you know, I'm making different heart bookmarks. This time, I decided to use the traditional folding technique to make these Owl Corner Bookmarks.
They are super adorable and convenient for Valentine's Day.
Your kids can hand them out as an interactive gift that I'm sure their friends will love. You can use them as party favors, Sunday school crafts, or as a mess-free classroom activity.
This fun craft will get your kids started into origami and help them develop their fine motor skills.
If they have basic scissor skills, then, they will be able to put together these bookmarks.
If you want to make these exact owls, you can get the printable templates. They are available at the end of this post.
Ready to make these hoot-iful bookmarks?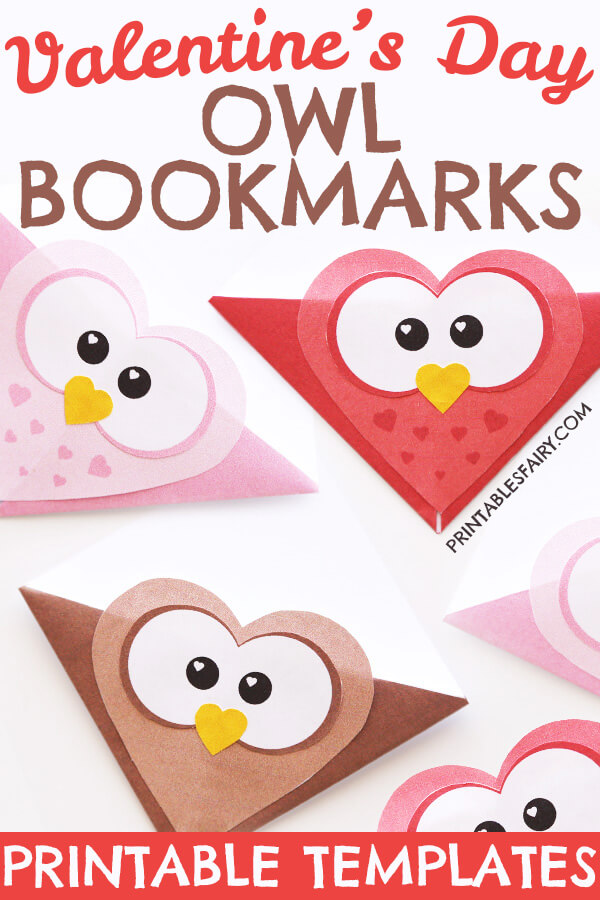 How to Make an Owl Corner Bookmark
To make an owl corner bookmark, first, you have to assemble a basic origami bookmark. Then, just cut and paste the owl parts on top.
If you are new into the DIY bookmark world, check out the written instructions for images and descriptions of each step. And if you want to see how I folded this bookmark in detail, you can also watch the video tutorial that I included.
Supplies
To make these easy bookmarks, all you need is:
Owl Bookmark Template (Get it at the end of the post)
Paper & Printer
Scissors
Glue Stick
Video – Origami Owl Bookmark
Watch this video to learn how to make an owl corner bookmark using our printable templates.
Instructions
Print and cut the owl template.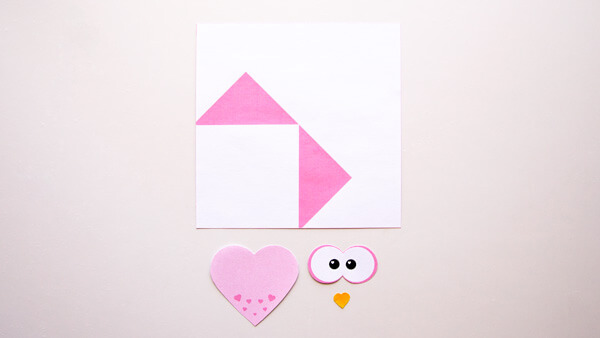 Fold the square paper in half to make a triangle. Make sure to leave both pink triangles on top.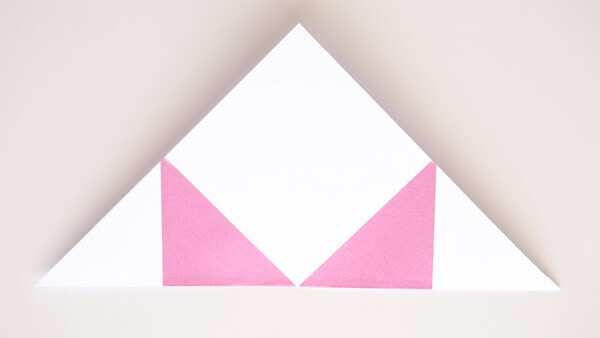 Crease the edges of the pink triangles to make the next steps easier.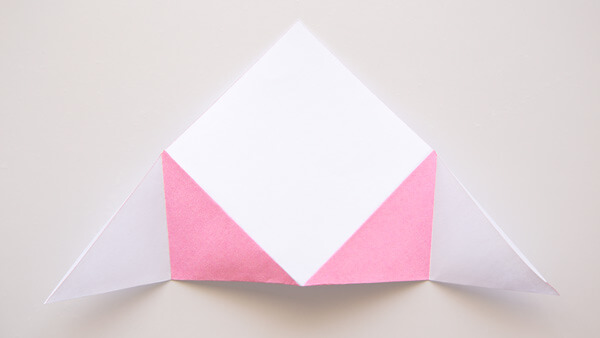 Flip over the whole piece.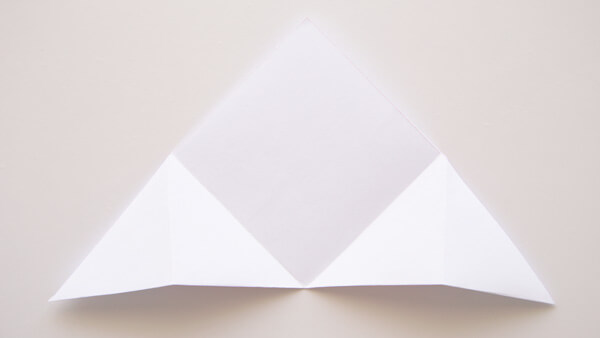 Fold the top corner of the top layer to the bottom. This will create a pocket.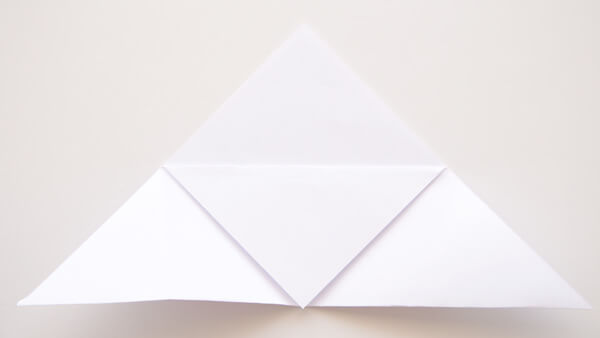 Take the right corner and tuck it inside the pocket. Do the same with the left corner.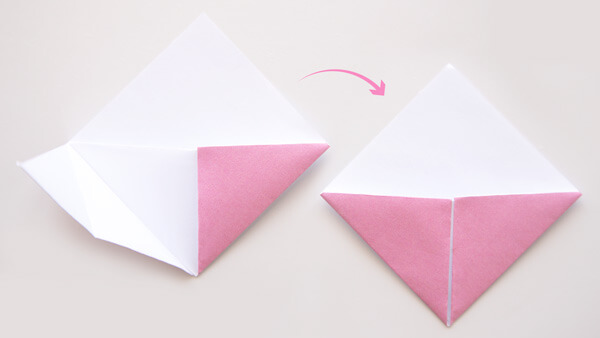 Glue the heart in the middle of the bookmark. Then, attach the eyes on top. Finally, glue the beak in the middle-bottom of the eyes.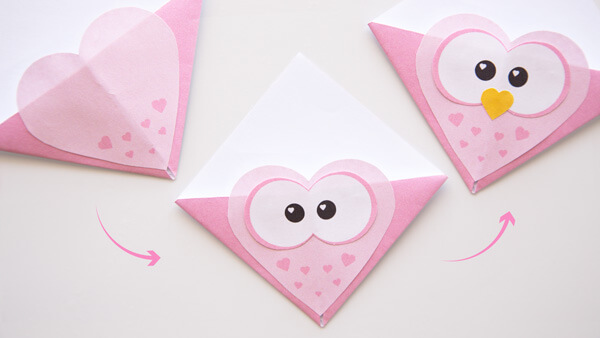 Hooh! Hooh! Your owl bookmarks are ready to fly into your books.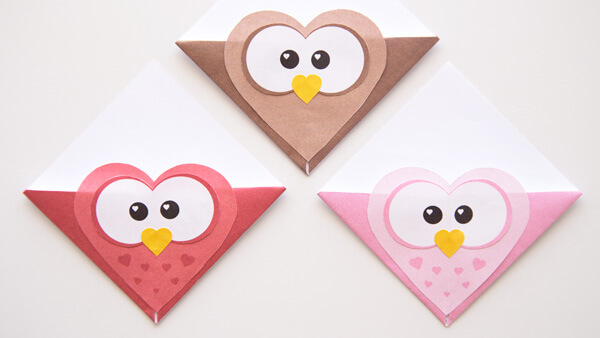 Owl Bookmark Printable
I made these bookmarks in three different colors: red, pink, and brown. They fit Valentine's Day festivities perfectly, and the brown one can also be used during fall.
These templates come along three other heart-shaped bookmarks. Get them all by clicking the link below.
GET PRINTABLE BOOKMARK TEMPLATES
More Valentine's Day Bookmarks
DIY Owl Corner Bookmark