Continuing my journey of creating heart-shaped bookmarks, I came up with this very easy technique and used it to create these Ladybug Corner Bookmarks.
They are the perfect craft for Spring when gardens start to fill with these little animals, but you can use them as a summer break activity as well.
They are also great to encourage your kids to read.
You can give them out on Valentine's day along with a book, such as Hugs & Kisses for the Grouchy Ladybug by Eric Carle. Children will be excited to make them and use them in their new book.
And if you are a teacher, you can read the book out loud and then try this simple craft with your whole class. Just print a template for everyone!
This ladybug activity is ideal for kids of any age and comes with a printable template. All you need to assemble them is folding, cutting, and gluing.
Whether it is Spring, Summer, or Valentine's Day, these ladybug bookmarks are ready to fly into your books. Let's make them!
How to Make a Ladybug Corner Bookmark
To craft these ladybugs, you have to make a basic heart bookmark.
Follow the video tutorial below, or check the step-by-step written instructions and pictures.
Materials
To make these cute bookmarks you'll need:
Ladybug bookmark printable template available at the end of the post
Regular White Paper
Printer
Scissors
Glue
Video Tutorial
Follow this video tutorial to learn how to fold and decorate these ladybird bookmarks.
Find the written directions and pictures right under it.
Instructions
Print and cut the ladybug template.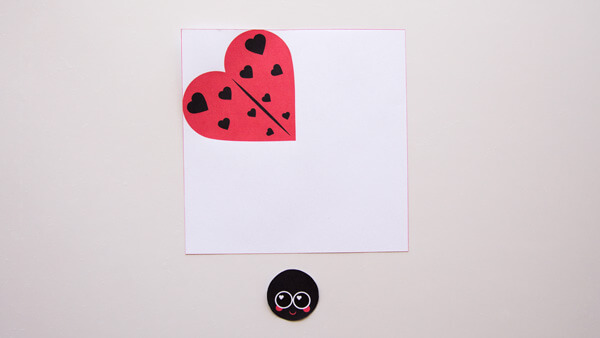 Take the square and fold it diagonally, leaving the heart on top.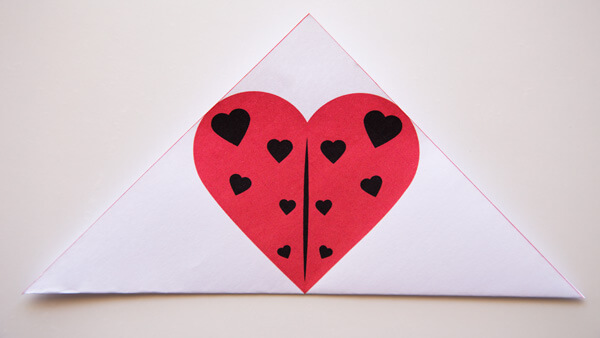 Flip your triangle over and fold the left corner to the top. Repeat with the right corner.
Unfold what you did on step 3. Take the top corner of the triangle (just one layer), and bring it to the bottom.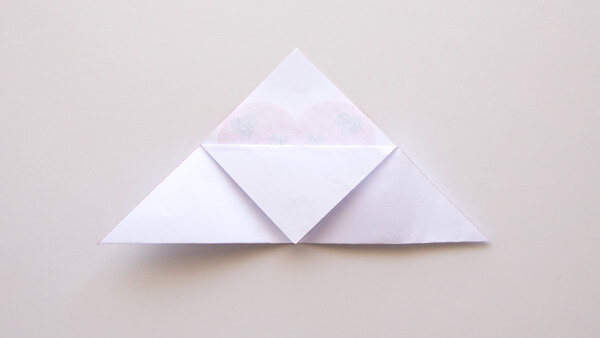 Grab the right corner and tuck it into the pocket. Do the same with the left corner.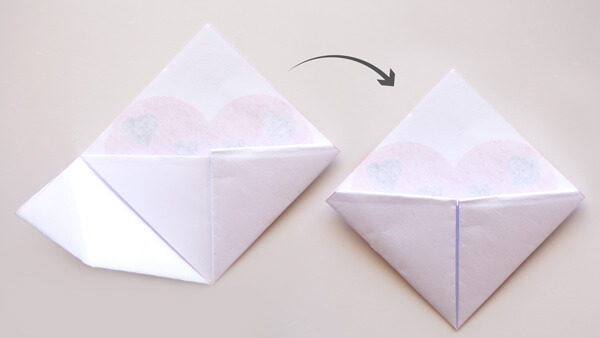 Turn it over and cut out the white part leaving just the heart.
Finally, glue the face behind the heart shape to complete your ladybug corner bookmark.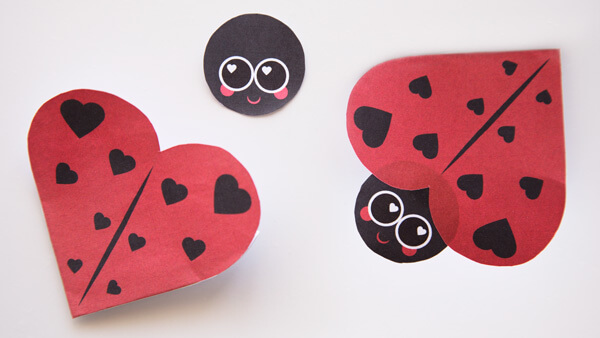 Cute as a bug! These ladybugs are ready to mark your pages.
Ladybug Bookmark Templates
Ready to make your own bookmarks? Get the ladybug bookmark templates now!
They come along three other heart-shaped bookmark templates, perfect for crafting with your kids.
More Spring Bookmarks
Chick Bookmarks
Rabbit Bookmarks
DIY Ladybug Bookmarks