We can't get enough of St. Patrick's Day Crafts!
This time, I'm bringing you these easy pot of gold corner bookmarks that are part of our seasonal collection.
If you want to check the other St. Paddy's bookmarks, I left the links at the bottom of this post.
Folding bookmarks is one of our favorite crafts because of its simplicity. With the printable templates, kids can make them in just a couple of minutes and without a mess.
And if a mess-free craft is what you are looking for for your class, these cute bookmarks will come in handy.
Your students will enjoy making them, and then they can use them to keep their pages safe.
Check out the detailed instructions to make this craft and get the template right after them.
Stop looking for the pot of gold at the end of the rainbow. Make your own with these fun corner bookmark templates!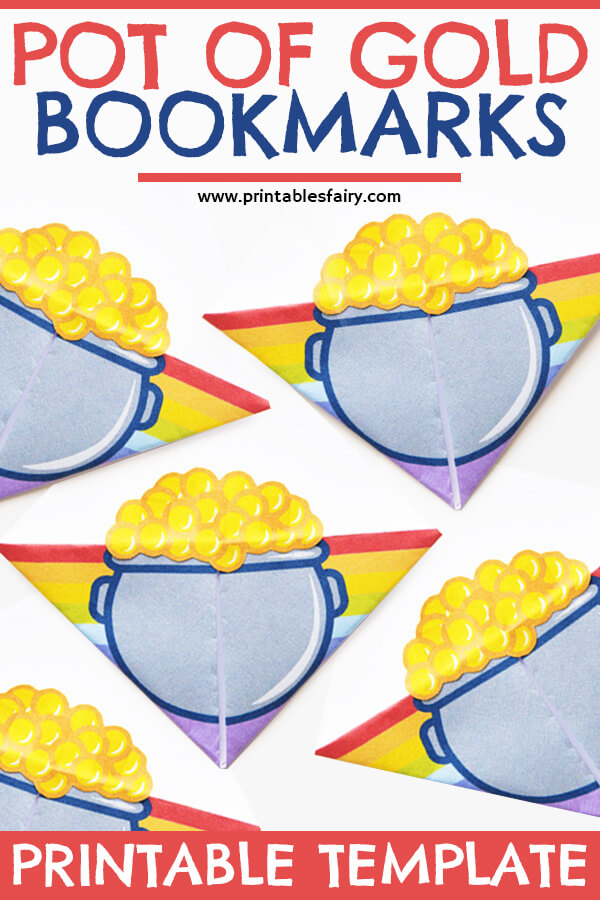 Pot of Gold Craft
This Pot o' Gold bookmark tutorial includes both video and written instructions. Select the one that fits your child's learning style better.
Let's get started!
Video – How to fold a Pot of Gold Corner Bookmark
Watch the video below for a step by step tutorial on how to fold these bookmarks.
What do you need
For this pot of gold craft, you are going to need the following supplies:
Printable bookmark template (get yours at the end of this post)
Scissors
Glue
Printer & Paper
Instructions
Cut out the template. You will end up with the coins, a square, and 3 little rectangles.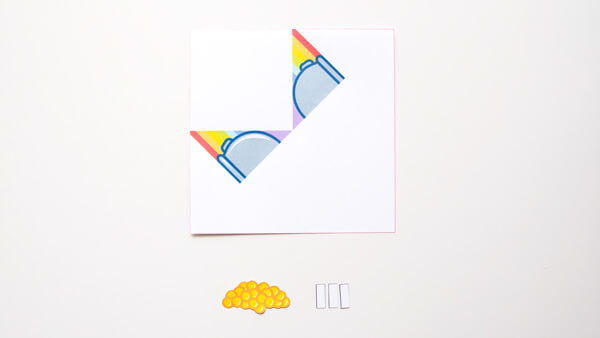 Fold the square in half diagonally. You'll end up with a double-layered triangle like the one below. Make sure you have both sides of the pot on one side of the triangle.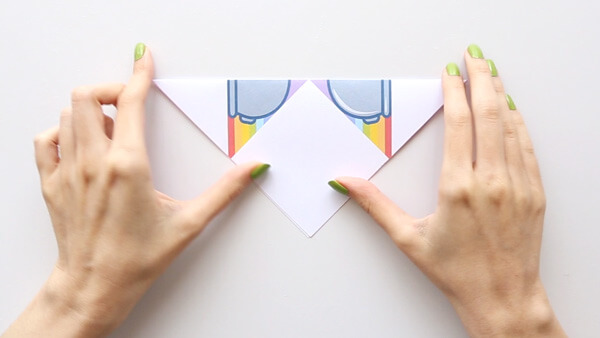 Flip your triangle over to the blank side.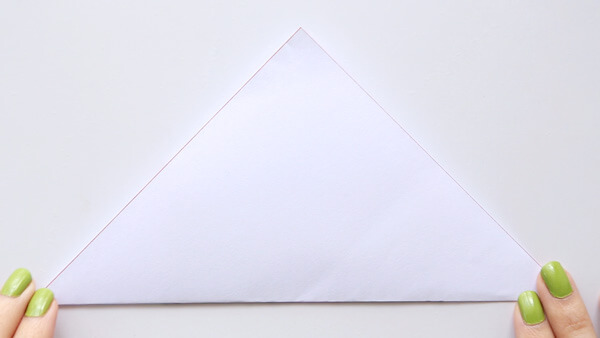 Fold the bottom right corner of the triangle to the top corner.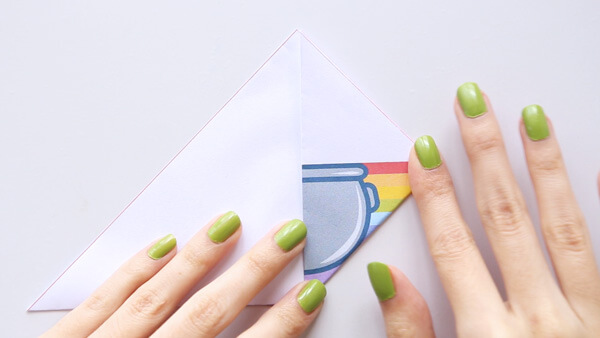 Now, fold the bottom left corner to the top corner.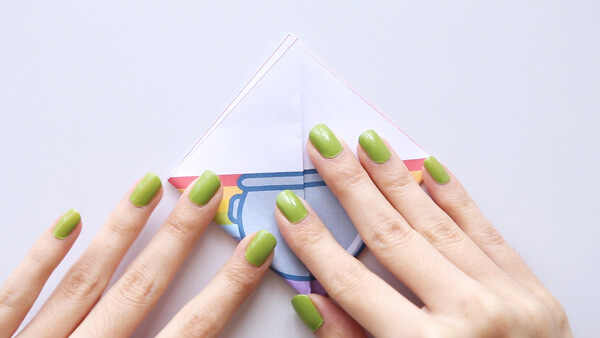 Unfold steps 4 and 5. Then, fold the top layer of the triangle down to create a pocket.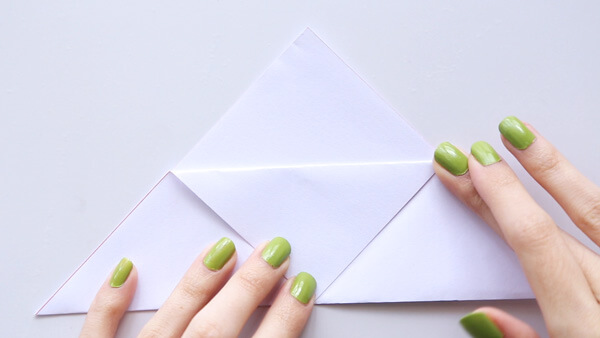 Take the right corner and push it inside the pocket. Repeat with the left corner.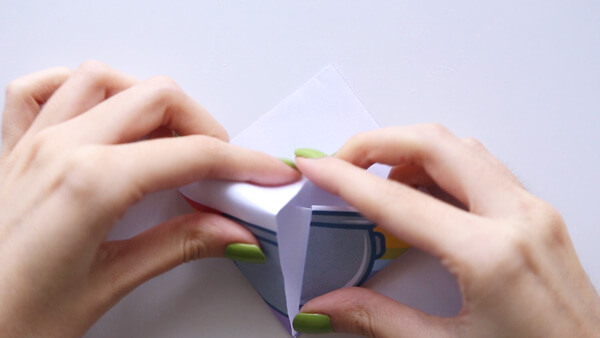 Flatten your bookmark to complete the pot.
It's time to add the gold! Take the 3 small rectangles and paste them behind the pot so that half is out, like the picture below.
Finally, glue the coins piece on top of the pot and the rectangles.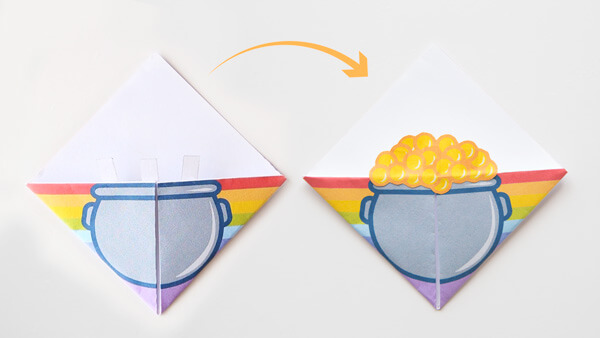 Lucky you! Your Pot of gold bookmark is ready to get into your books.
Pot of Gold Bookmark Template
Get the whole St. Patrick's Day bookmark template collection, that includes this fun pot, by clicking the link below!
GET PRINTABLE BOOKMARK TEMPLATES
*Please remember that these printables are for personal use only. You may not sell, share, or distribute the files.
St Patrick's Day Corner Bookmarks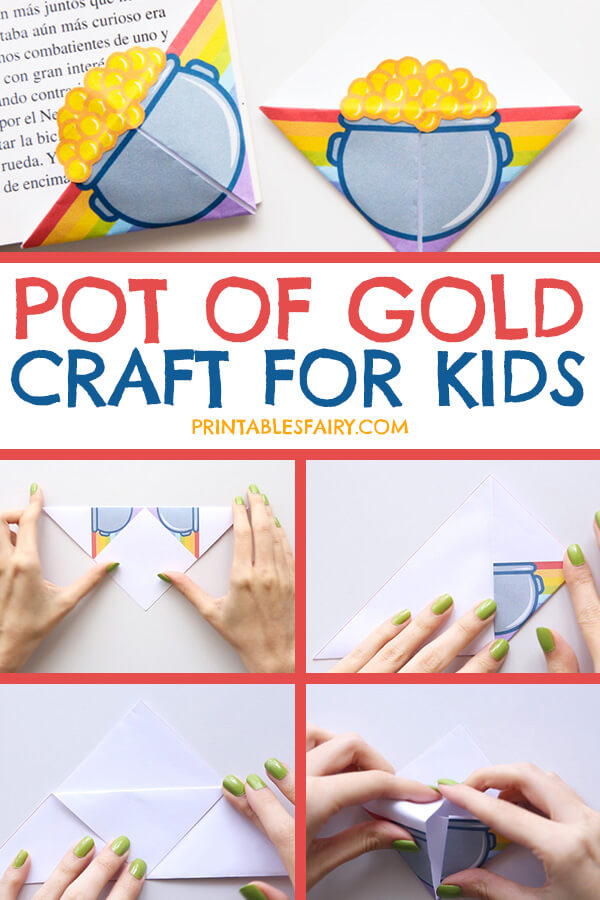 Pot o' Gold Craft