If you are looking for a simple craft to celebrate Easter with your kids, you can make these bunny ears using our free printable template.
This year we had to cancel pretty much all our Easter plans to stay home, but we still want to bring in the joy of the season and decided to do it by crafting and making an indoor party (we will see how that goes).
Considering that going out to the craft store is not an option now (2020), we came up with these rabbit ears that only require a printer and very few materials we have at home.
The kids enjoyed assembling them for this post and are planning to decorate them for the party—things like coloring the ears, adding some drawings to the headband, and attaching some flowers.
They are so simple to make that we're looking forward to using them in the upcoming years, especially at school Easter parties.
They are perfect for preschoolers, kindergarteners, and toddlers with a little help.
If you want your Easter celebration to be even more fun, get the template and make your own rabbit ears!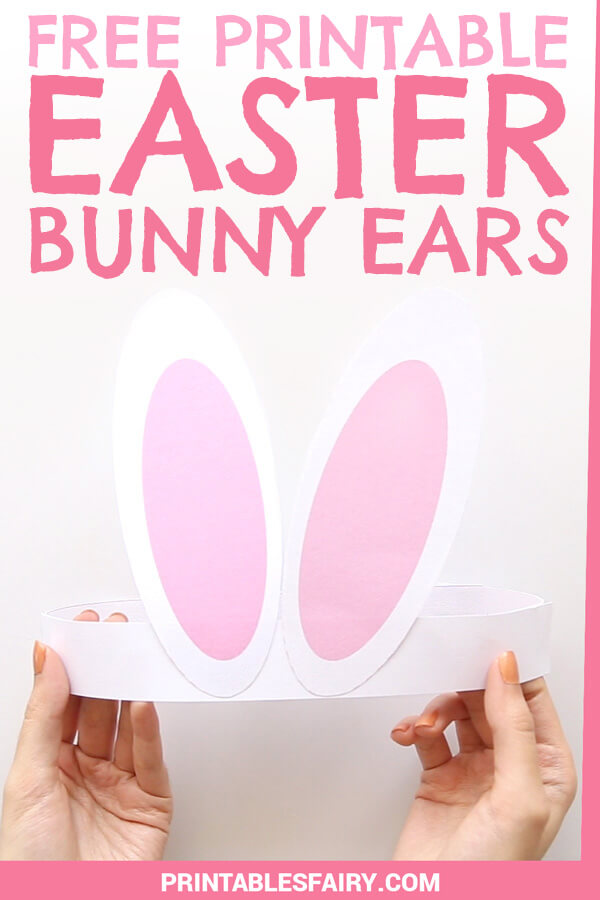 Supplies
To make the bunny ears, you will need a few items that you might already have at home:
Free printable bunny ears (available below)
Paper & printer
Scissors
Glue
How to Make Easter Bunny Ears
Check this video to see how I assembled these cute bunny ears, or keep reading for step-by-step written instructions.
Instructions
Start by downloading and printing the bunny ears template on white cardstock. You can do it at home or in a print shop. Then, cut out the pieces.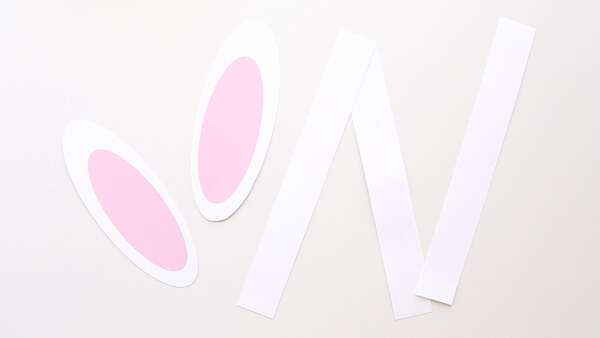 Glue the rabbit ears to the middle of one of the rectangles, as shown below.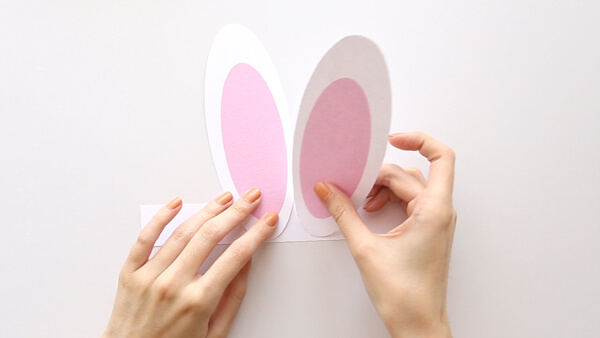 Glue the 2 other rectangles to the sides of the one with the ears.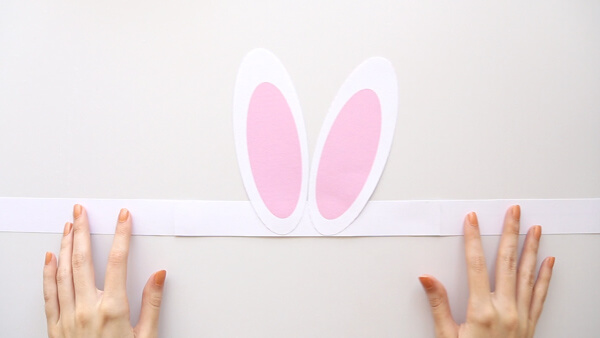 Measure your child's head and trim the excess.
If their head is bigger, you can add an additional rectangle to make it longer.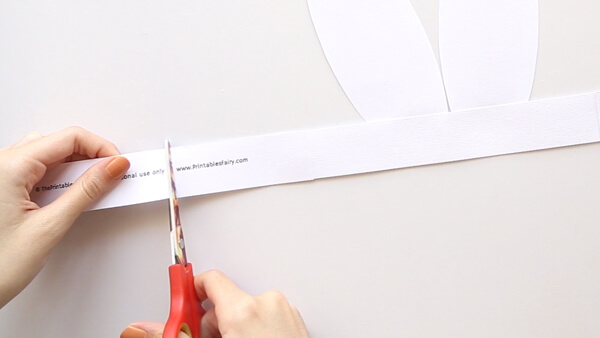 Bring the ends together on the back and glue them.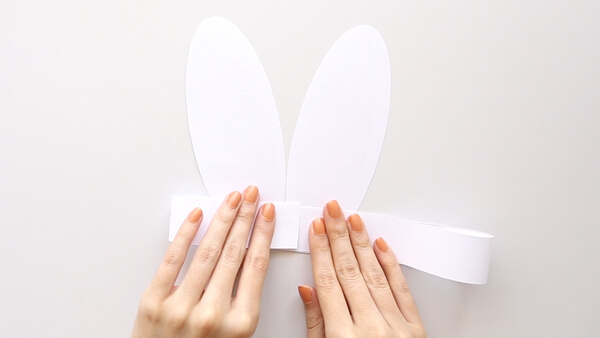 Wear your cute bunny ears!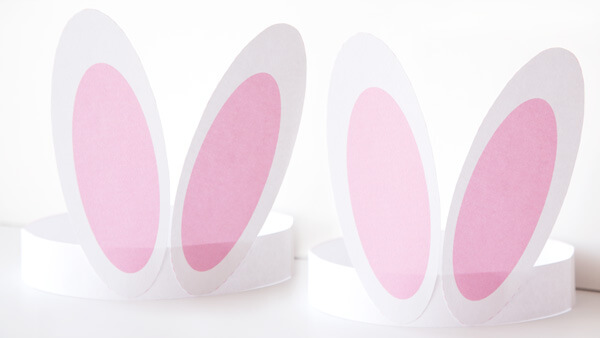 Bunny Ears Template
Ready to make your own bunny ears?
Click the link below to get the free printable template.
If your kids love making and wearing their bunny ears, you can share a picture with us on Instagram. Don't forget to tag us, @theprintablesfairy, so that we can see!
More Easter Ideas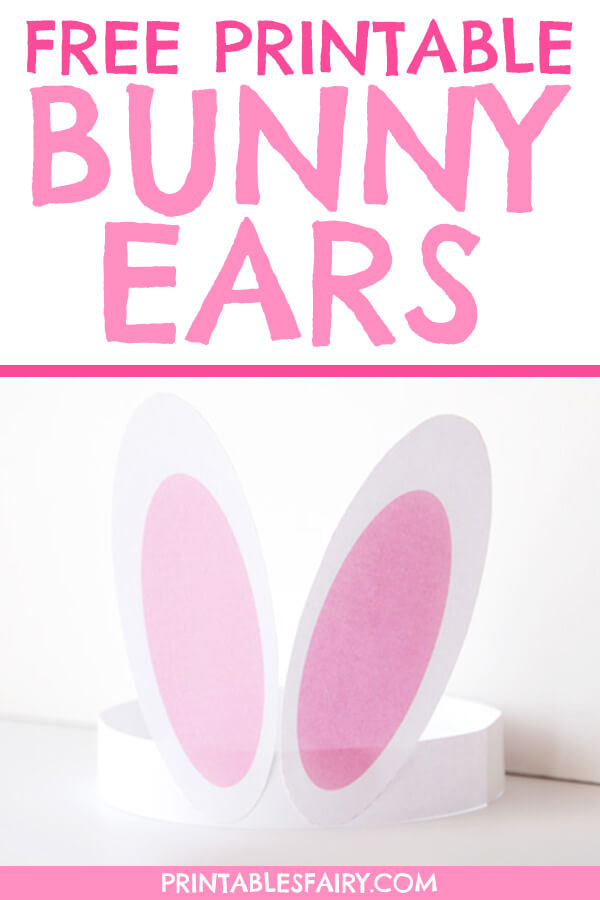 Printable Rabbit Ears