We love creating corner bookmarks, and after all the love our turkey bookmarks have received, I decided to make another fall design to celebrate the best time of the year!
This free printable scarecrow corner bookmark is an easy craft for kids of almost all ages because the only required skills are cutting, folding, and gluing.
However, young kids may need help cutting the smaller pieces, like hair strips and flowers.
You can use this craft at home to welcome the autumn season, use it to entertain kids during a Harvest Festival or craft it at school to celebrate fall or Thanksgiving.
It is so cute and very easy to make with materials I'm sure you already have available.
Just scroll down to find all the details and follow the instructions with us!
How to Make a Scarecrow Corner Bookmark
First, I've listed all the supplies you need to make your scarecrow.
Then, you can follow the step-by-step written instructions or watch our video tutorial to learn how to make these cute scarecrow corner bookmarks.
In the end, you will be able to download the template to replicate this craft with your kids.
Sounds super simple, right?
Let's get started!
Materials
Scarecrow bookmark template (get yours at the end of this post)
White paper
Printer
Scissors
Glue stick
Instructions
Print the template and cut out all the pieces.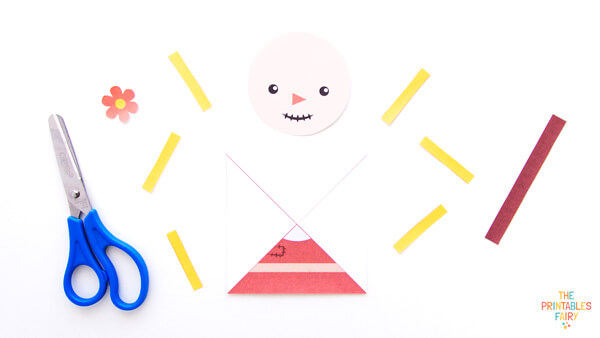 Take the bigger piece (hat), flip it over, and bring the left triangle to the middle.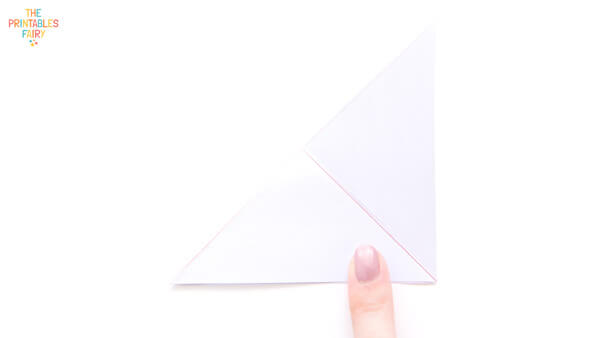 Add some glue all over the triangles.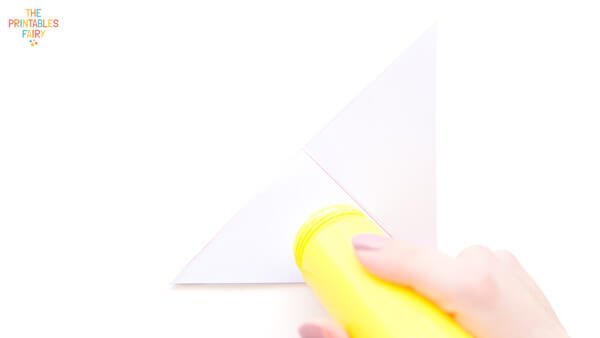 Fold and stick the right triangle to the center.
Flip the hat over and trim the white area on top.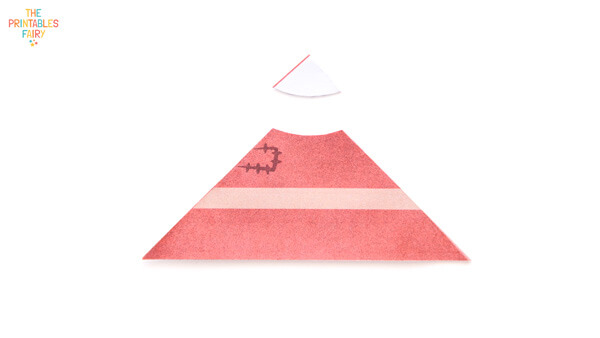 Now, let's focus on the face.
Glue 3 yellow strips on each side of the face to make the hair. Stick them out in strange directions but make sure they are diagonal or vertical. Avoid gluing them too horizontal.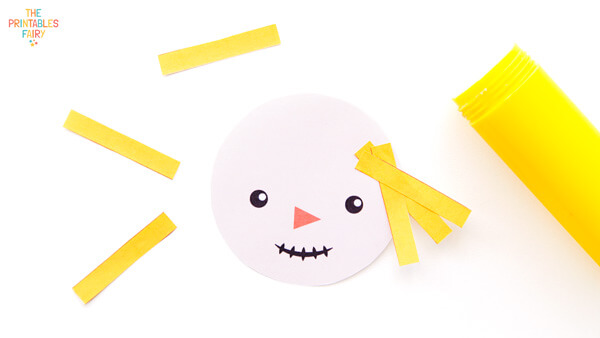 Add glue to your scarecrow's forehead and hair.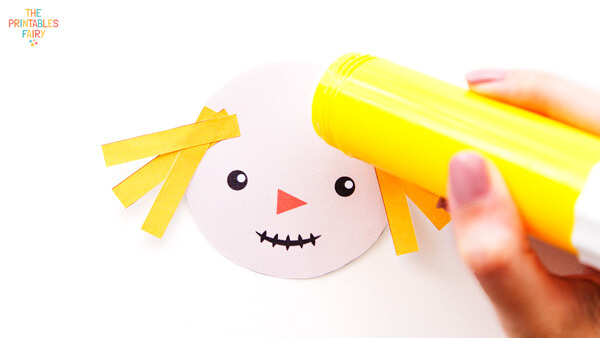 Insert the face into the hat and press it hard so that it sticks.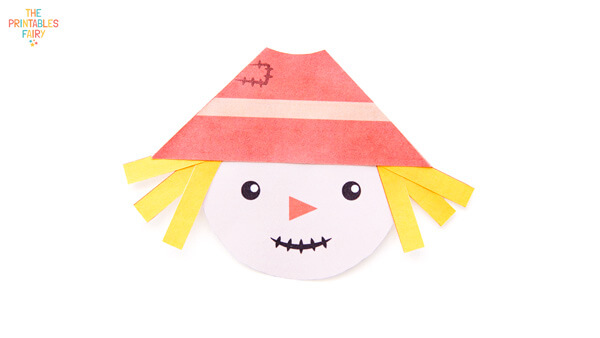 Glue the brown rectangle over the edge of the hat.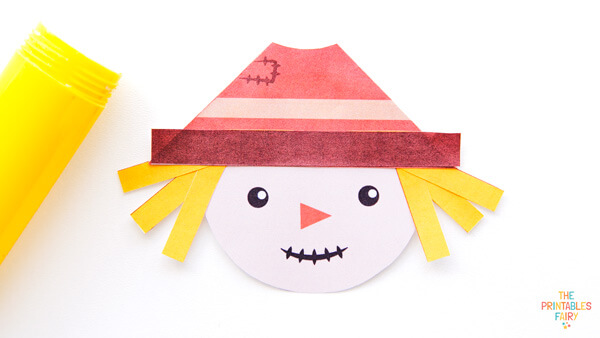 Finish by gluing the flower on the hat.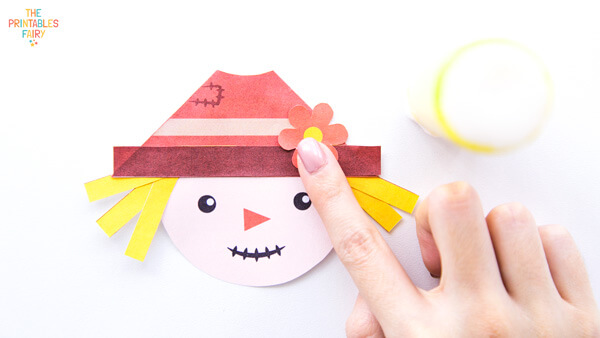 These cute scarecrow bookmarks are ready to scare those who like to crease the corners of the pages of your favorite books!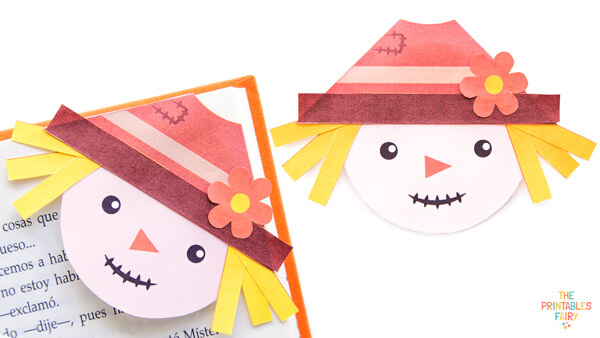 Scarecrow Bookmark Video Tutorial
Here is a quick video where I show you how I assembled a scarecrow bookmark from scratch using our free printable template.
Feel free to watch it as many times as you need and subscribe to my Youtube Channel for more easy crafts for kids!
Scarecrow Bookmark Template
Your kids will love making these scarecrow crafts during fall and will be eager to use them in the books they are reading this season.
What are you waiting for?
Don't be sacred, and click the link below to download the template!
GET THE SCARECROW BOOKMARK TEMPLATES
And if you make these scarecrow corner bookmarks with your kids or students, we would love to see how they turned out! So share a picture with us on Instagram by tagging @theprintablesfairy.
*Please remember that these printables are for personal use only. You may not sell or distribute the files. If you want to share them, please link to this post and not directly to the PDF files.
Other Scarecrow Crafts for Kids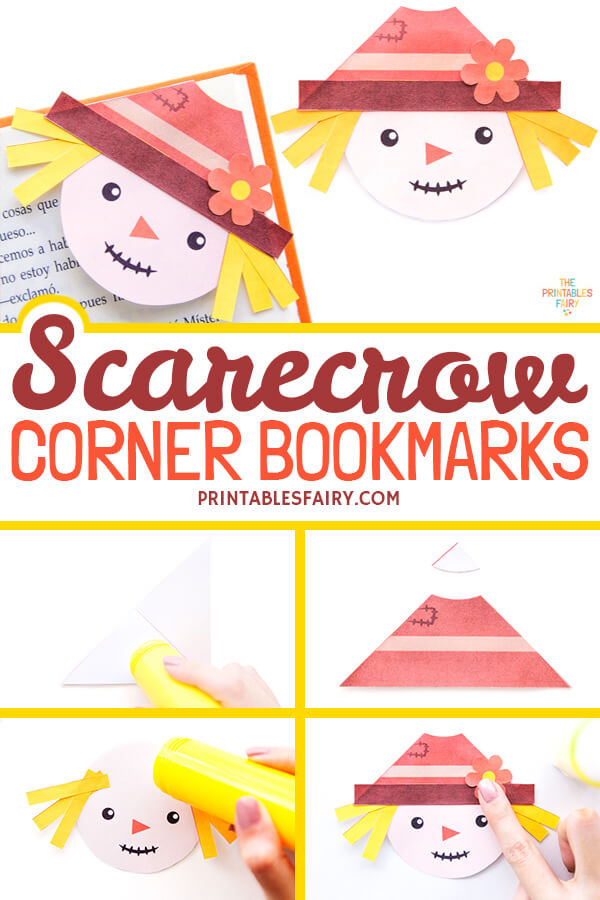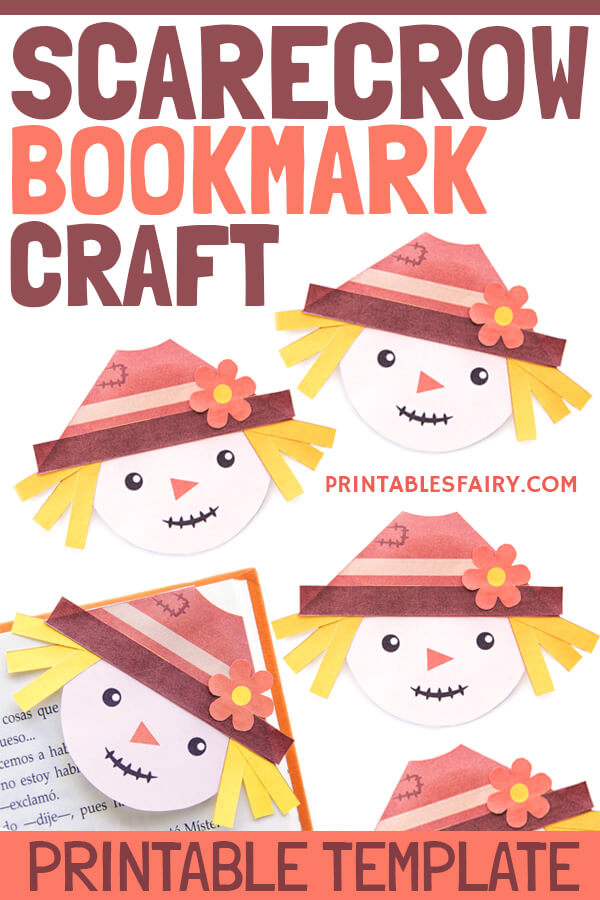 DIY Scarecrow Bookmark