Fall is here and with it come many fun activities. This time, learn how to make an easy turkey corner bookmark.
This simple Thanksgiving Day craft is the perfect origami project for kids, and it will also encourage them to read more!
As a bonus perk, it is a mess-free craft that requires very few materials that I'm sure you already have at home.
And it can be made by kids of all ages as it's pretty easy.
Let's start folding!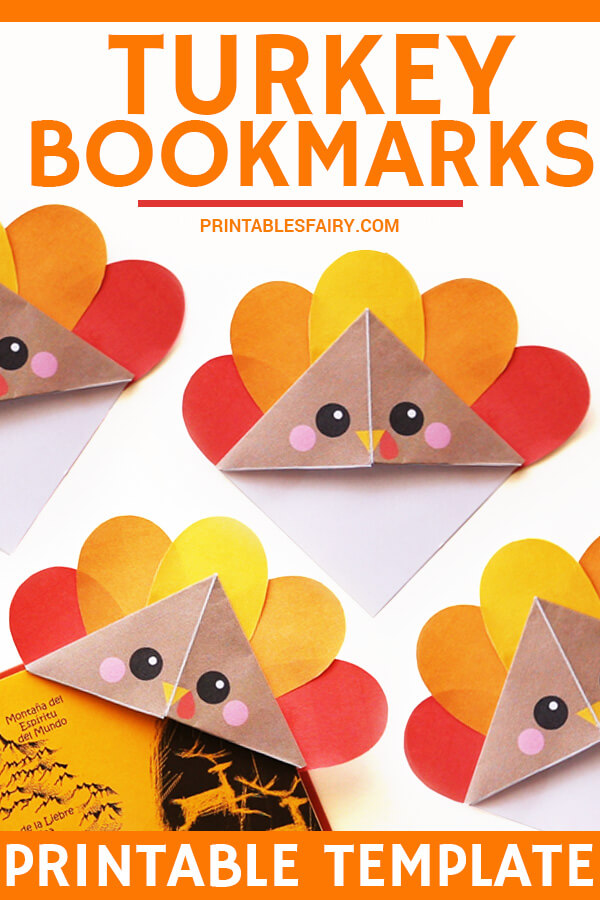 What do you need
Turkey Bookmark Template (Download it at the end of the post)
White paper
Scissors
Glue
How to make a Turkey Corner Bookmark
Watch the video below for an easy tutorial on how to make these turkey corner bookmarks.
Or keep reading for a step-by-step explanation.
Instructions
1. Download and print the turkey bookmark template.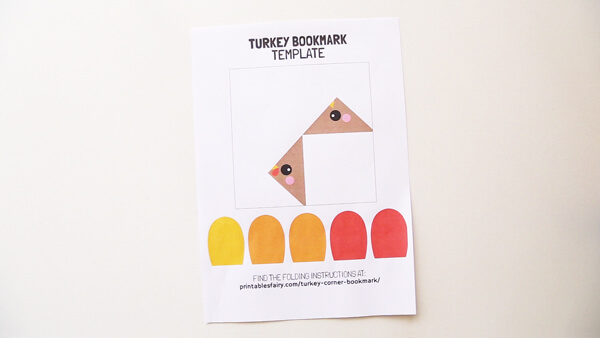 2. Cut the square and fold it into a triangle making sure both parts of the turkey are on the same side. Crease well.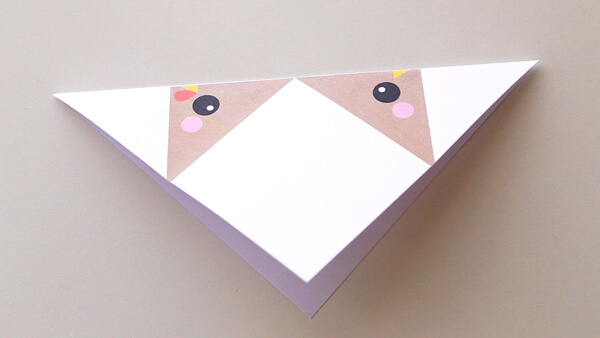 3. Turn the triangle over and fold the right corner towards the middle. Do the same with the left corner.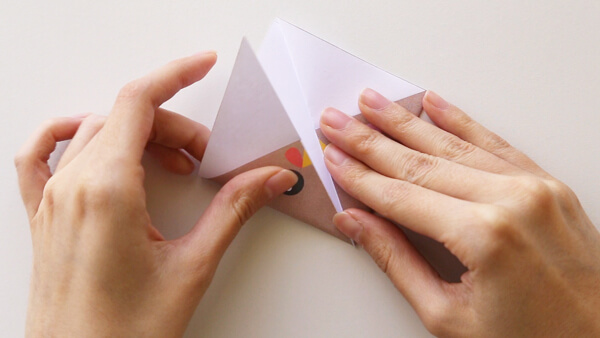 4. Unfold both corners and fold the top layer of the triangle to the bottom.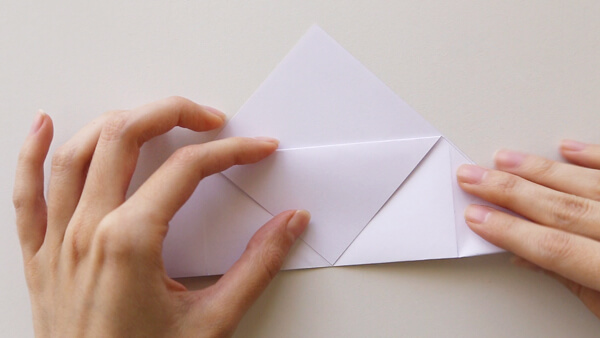 5. Tuck the flaps that we created in step 3 into the pocket created in step 4.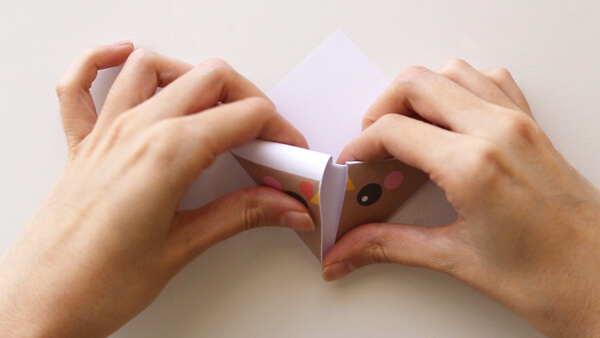 6. Cut the five feathers included in your template.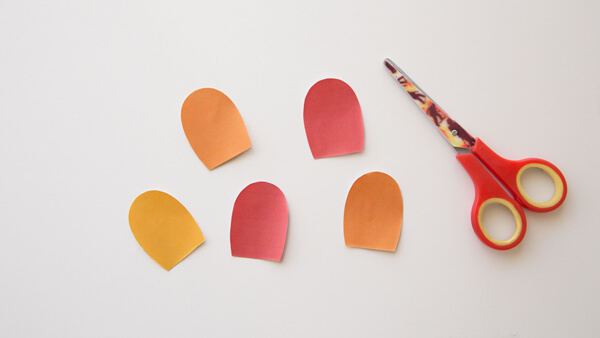 7. Glue the feathers behind the bookmark starting with the yellow in the middle, followed by the orange feathers, and the red ones.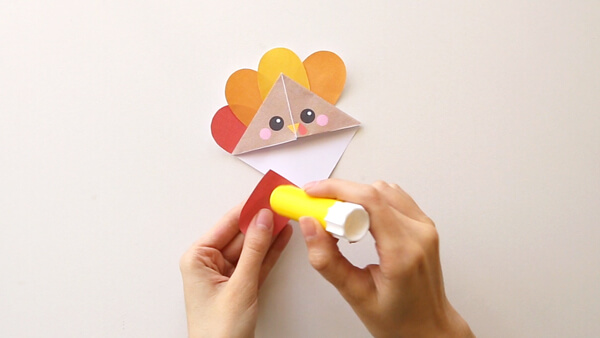 Your turkey bookmark is ready to start gobbling on your favorite fall book!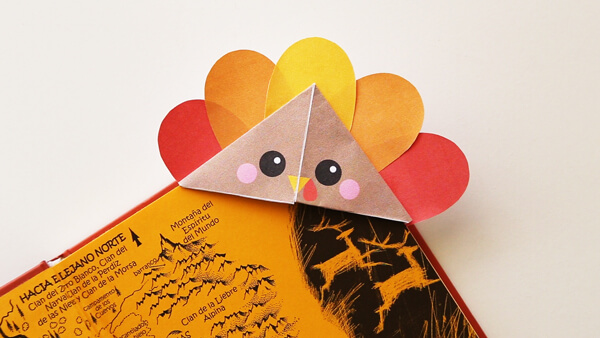 Whether you are looking for a simple Thanksgiving craft or a cute fall activity for your kids, these turkey corner bookmarks will come in handy.
Try them!
Don't forget to download your template below.
CLICK TO DOWNLOAD THE TURKEY BOOKMARK TEMPLATE
*Please remember that these printables are for personal use only. You may not sell or distribute the files. If you want to share them, please link to this post and not directly to the PDF files.
Other Fun Origami Bookmarks: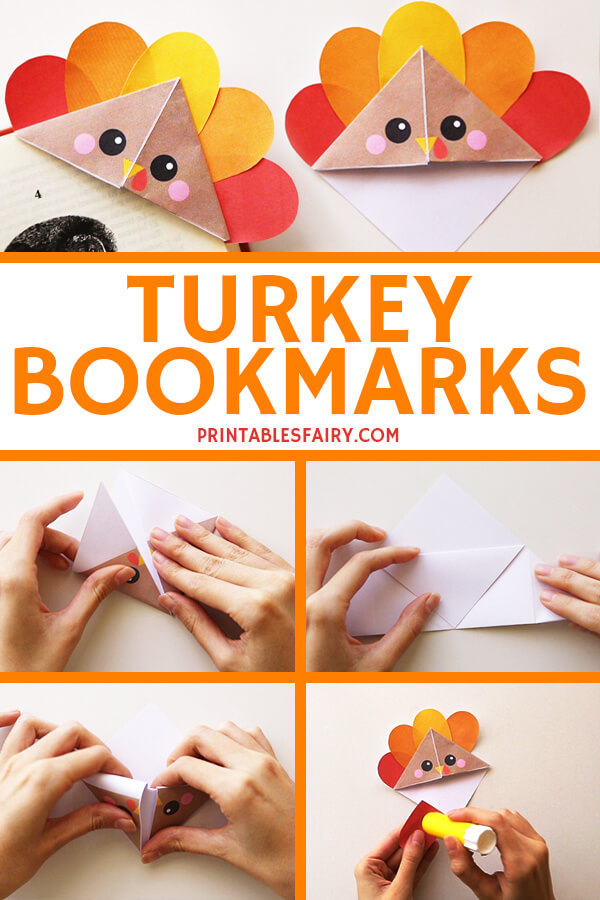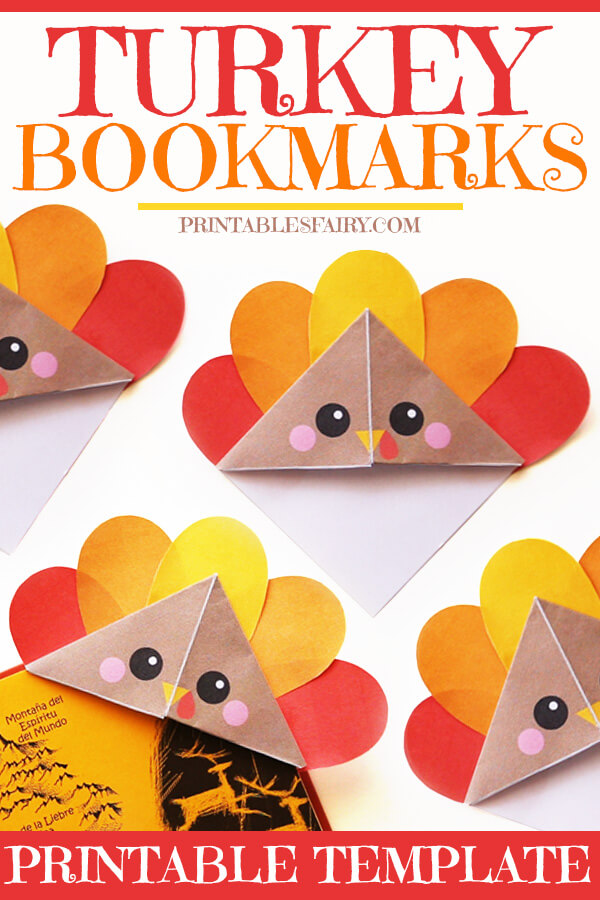 DIY Thanksgiving Turkey Bookmark