Every year, we try to find new ways to express our gratitude, and this time, we decided to do it with a handwritten letter.
This free printable gratitude letter is the perfect canvas to express gratitude and let someone know how much they are appreciated.
It is also a fantastic way to motivate your children to write and teach them to be thankful for the things and people we have in our lives, as sometimes we can take them for granted.
You can use these printable letters at home or school any time of the year. Though, I also included a version specially made for Thanksgiving.
Writing a thank you letter will have incredible benefits for your kids' well-being. It will boost their confidence, improve their handwriting, develop their social skills, and most importantly, help them value the important things in life.
It is never too late to instill a habit of gratitude in your little ones. So grab your free printable at the end of this post!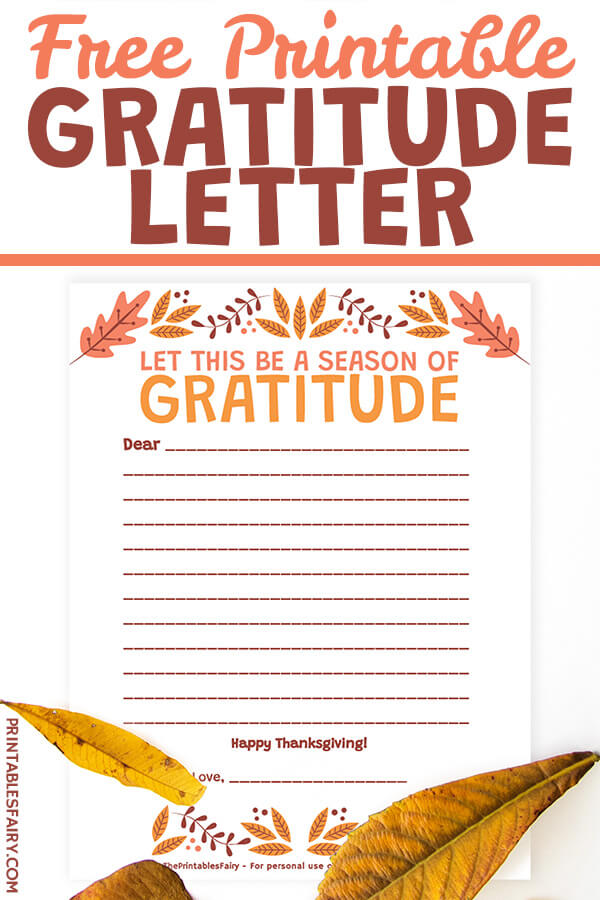 Printable Thanksgiving Gratitude Letters
Our cute Gratitude letter template is perfect for encouraging kids to write a letter without worrying about the design or the planning.
You can instantly use it at home or in the classroom by clicking the download link at the end of this post and printing as many copies as you need.
Keep in mind that the second version includes the phrase "Happy Thanksgiving!" in the end. So, if you are using it on a different holiday or any other time of the year, make sure to print the first version.
Then, have your children think of someone special to write to. It can be someone in the family (parents, grandparents, siblings, cousins, etc.), school (teachers, friends, principals, janitors, etc.), or a stranger (mailman, police officer, doctor).
You can help your little ones brainstorm things that people have helped them with, and they have not shown appreciation for or took it for granted.
Once they have selected a person for whom they are thankful, you can make a list of reasons why they are grateful and what makes the person special to them.
With clear ideas, provide your children with some colorful pencils, pens, or markers and let them write their letters.
When the letters are complete, you can put them into an envelope and help your children deliver them in person or through the mail.
Of course, if your child enjoyed this activity, you can encourage them to write many more letters to all the people they love and appreciate.
Ready to write your own gratitude letters?
Click the link below to download the printable!
GET THE THANK YOU LETTER TEMPLATE
*Please remember that these printables are for personal use only. You may not sell or distribute the files. If you want to share them, please link to this post and not directly to the PDF files.
More Gratitude Printables
Looking for more printables to go along these thankful letters? Check out some of our favorite printables: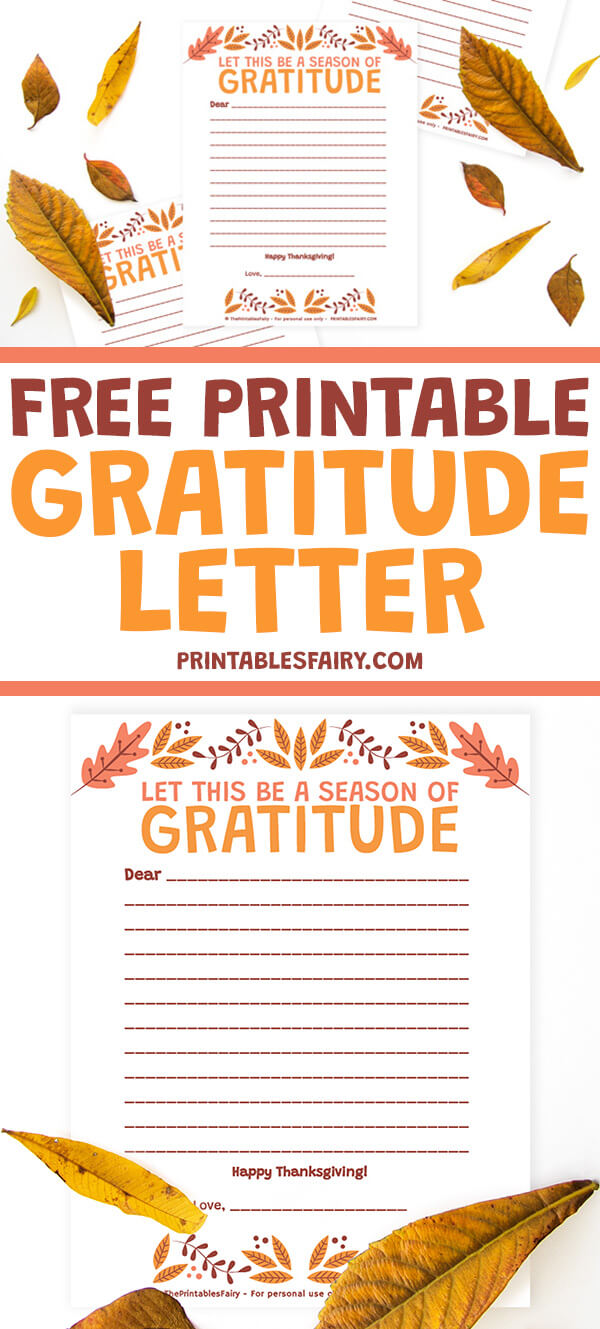 Free Printable Thank You Letters