If you have been reading us for a while, you may already know that we are fans of making Halloween Corner Bookmarks. And the designs that were missing from our fun collection were these Zombie Bookmarks.
These are probably the easiest bookmarks that we have ever made, which makes them perfect for kids of almost all ages (they need to be able to cut and fold).
They are a great addition to your Halloween books, and also work perfectly as a Halloween class craft. Just print a copy for each one of your students.
Since they are cute and non-spooky, they can work wonderfully with young groups.
If you are throwing a zombie party with your kids, these will also come in handy! You can use them as a fun activity for all the little guests, and then, they can take it home as a favor.
As always, I show you step-by-step how we made these zombie crafts, and you can get the printable zombie bookmark template at the end of this post.
Ready to bring your zombie to life?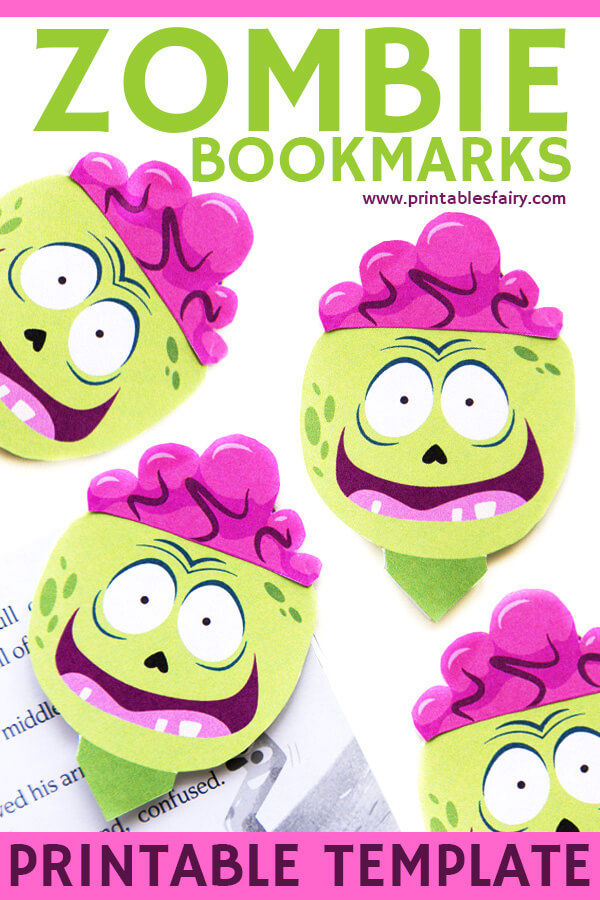 DIY Zombie Bookmarks
What we love the most about this zombie corner bookmark is that it has 2 sides. On the front, there is the zombie's face, and when you turn it over, you can see the back of the head.
It's the first bookmark that we make using this technique, and it's very simple! You just have to be precise with your folding and gluing.
Here is a video where I show you how easy it is to make these bookmarks. But, if you prefer written instructions, just keep scrolling to find them.
What do you need
To make this cute Zombie Craft, you'll need:
Zombie bookmark printable template (get it here)
Printer
Regular white paper
Glue
Scissors
How to Fold a Zombie Corner Bookmark
Print and cut the Zombie Bookmark Template.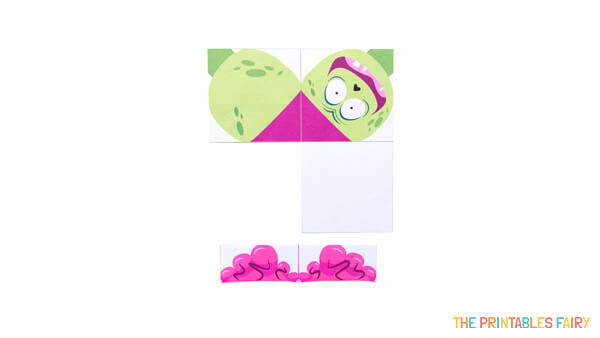 Take the Zombie piece and flip it over to have the illustration facing down. Then, fold the square with no illustration towards the middle.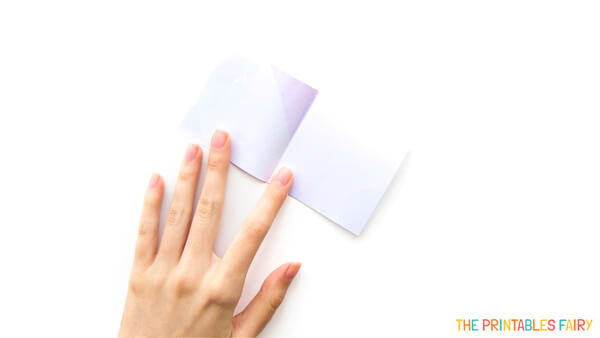 Apply glue onto that square.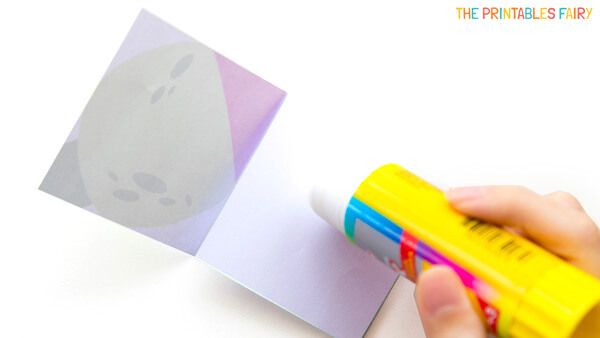 Fold the other square (with the back of the head illustration) to the middle and glue it.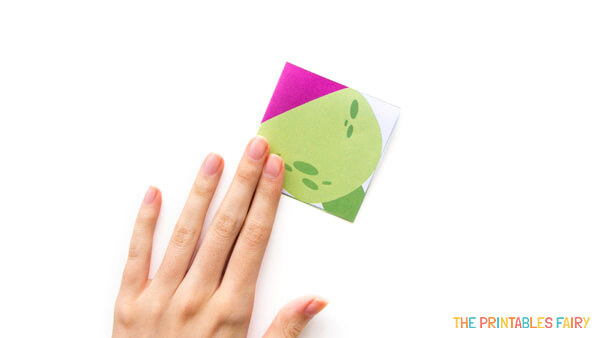 Take the brain piece and fold it in half along the line. Then, cut the tiny white tips on the sides.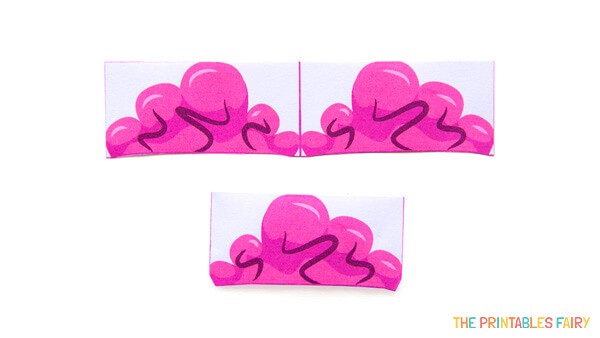 Glue the brain over the purple triangle, like a sandwich. Make sure to align the brain carefully.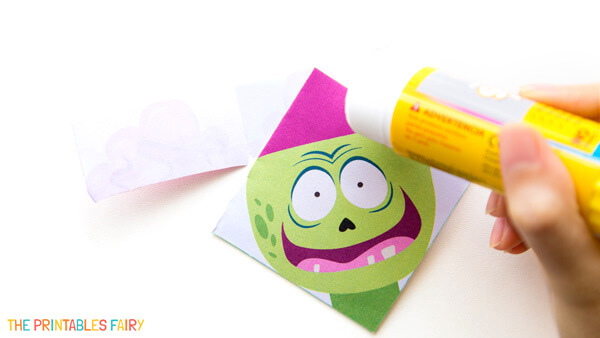 Cut out the white areas around the brain, face, and neck.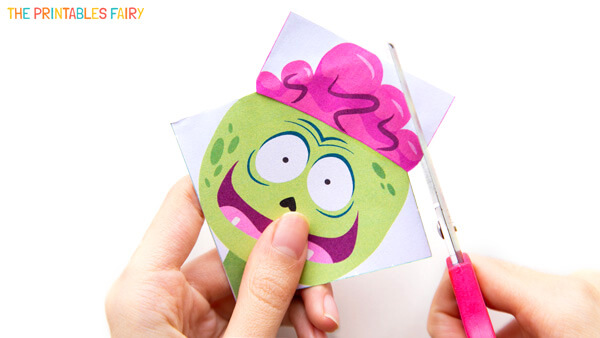 Your zombie corner bookmark is ready to get into your books!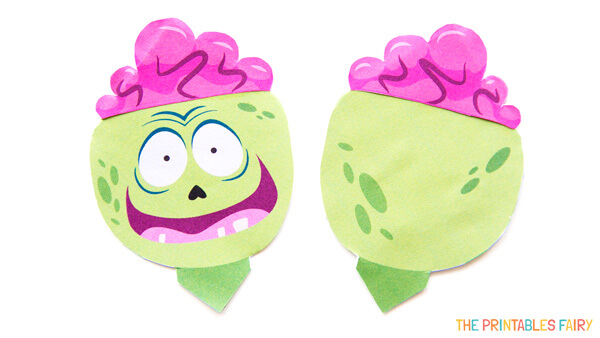 Don't you agree that it was so simple?
Make your own zombies with our templates. Get them down below!
Printable Zombie Bookmark Template
Did you love this Zombie bookmark and want to make your own?
Click the link below and get the Halloween Bookmark Bundle that includes this template, and many other fun Halloween bookmarks to make with your kids!
GET THE ZOMBIE BOOKMARK TEMPLATE
*Please remember that these printables are for personal use only. You may not sell, share, or distribute the files.
Special Offer!
Now you can also enjoy these bookmark templates and 7 more by getting our Halloween Bookmarks Bundle!
Get it now at a special price (over 50% off compared to individual purchase)!!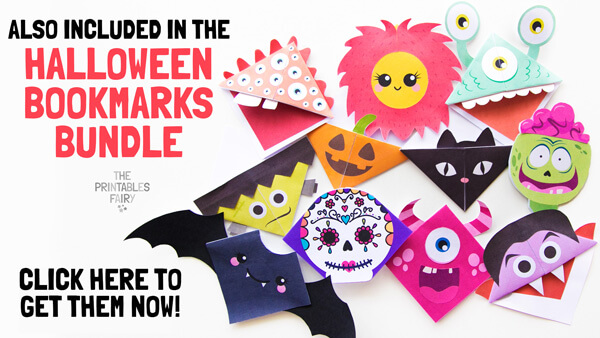 Other Bookmarks included in the Halloween Bundle: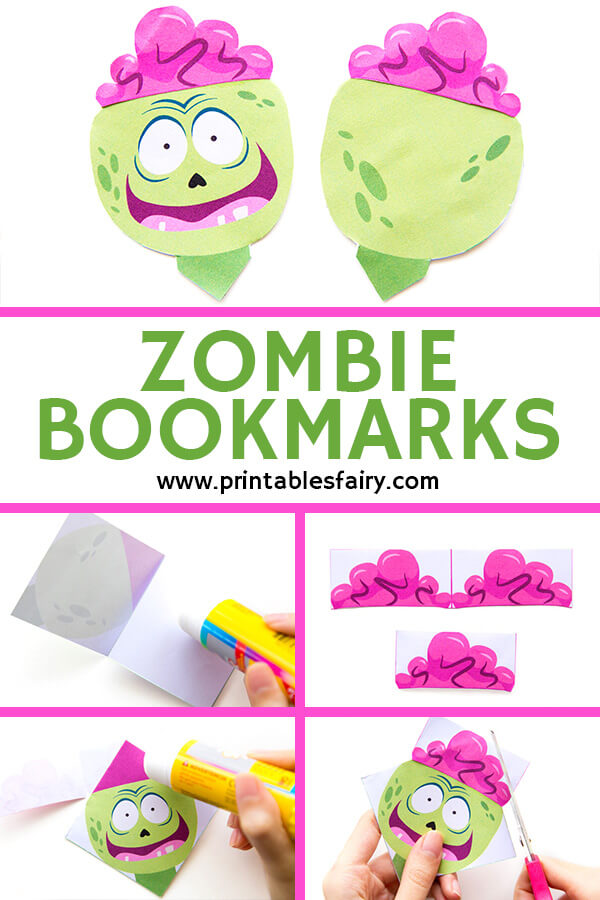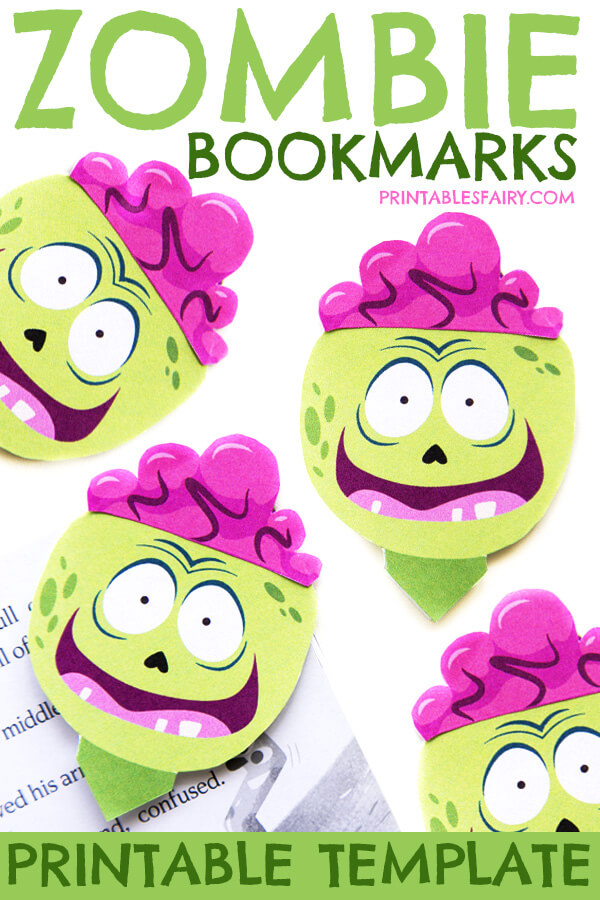 Zombie Craft for Kids