Looking for an easy Halloween craft to make with your kids? These Bat Bookmarks will be love at first bite!
Last year, our Vampire Corner Bookmarks were such a hit that we decided to give them another go. This time, our fun vampires turned into cute little bats. Right in time for Halloween!
These bat corner bookmarks are the perfect activity for classrooms and parties.
You'll only need very few materials that kids can share and our printable template.
It also requires very basic folding and cutting skills, which makes it ideal for kids of most ages.
You can try this craft at home too. It is an easy origami that you can make with your kids if they are counting down the days for the spookiest night.
Let's make this fang-tastic craft!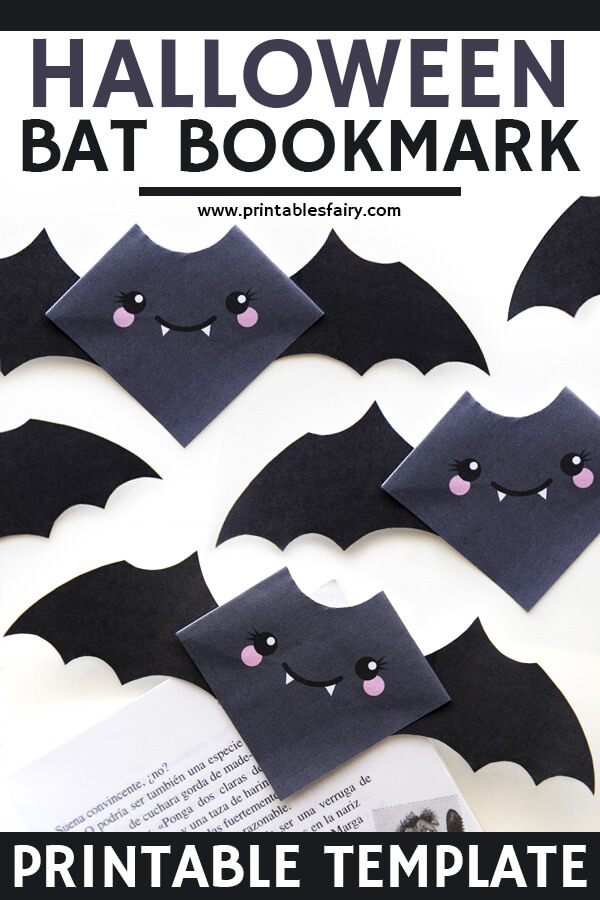 DIY Bat Corner Bookmarks
To make these easy bat corner bookmarks, all you need to know is how to fold a basic origami corner bookmark.
If you don't know how, here is a step-by-step tutorial where I show you how I made these cute bookmarks.
And if you prefer written instructions, keep reading to find a detailed explanation along with pictures.
I'm sure your kids will be able to fold these bats in a breeze!
Materials
To make these adorable bat corner bookmarks you will need:
Paper and printer
Scissors
Glue
Bat Bookmark Printable Template (Get it here or at the end of the post)
Instructions
Print and cut the bat bookmark template on regular white paper.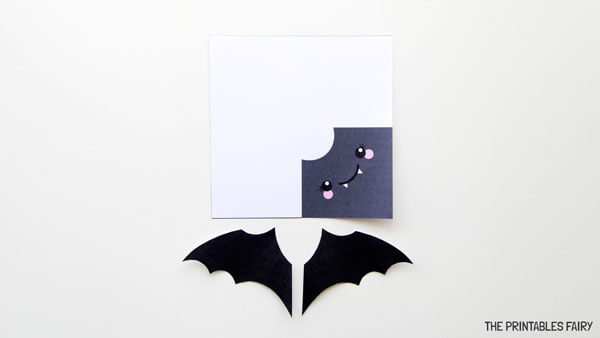 Fold the square in half diagonally, as shown below.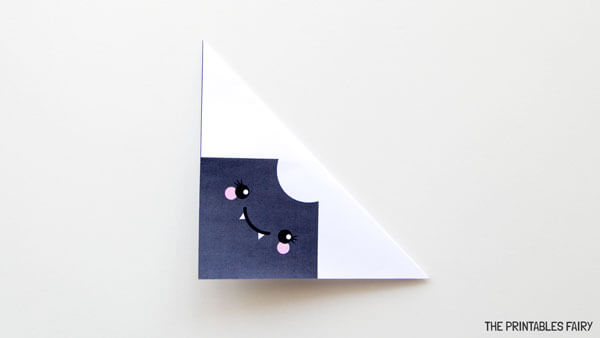 Now you will have a triangle. Flip it over, leaving the bat's face down.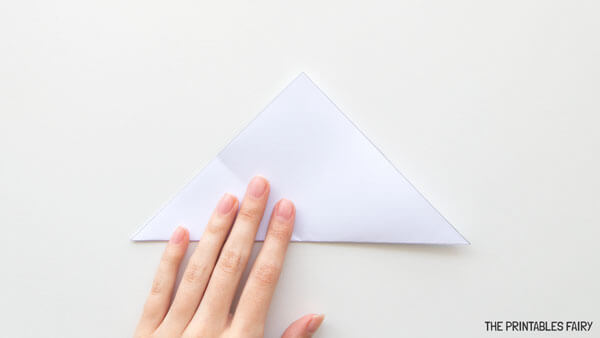 Fold the left and right corners towards the top of the triangle. Unfold them.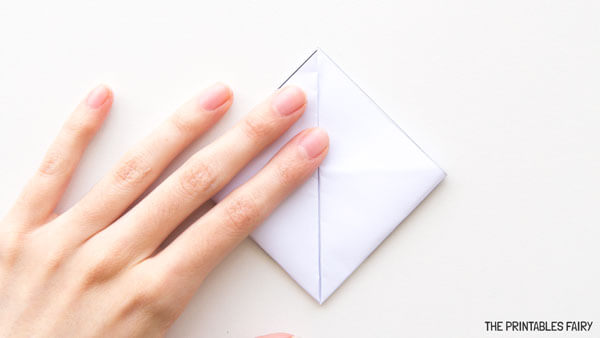 Bring the top layer of the triangle to the bottom. This will create some sort of pocket.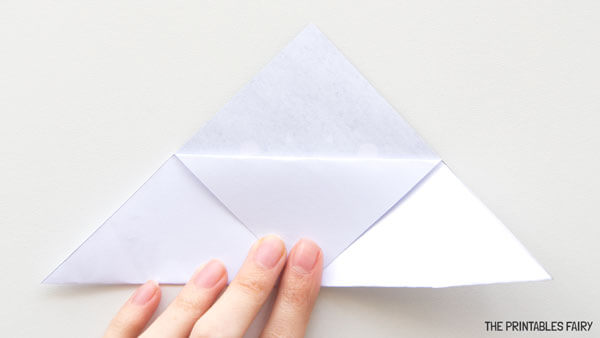 Tuck in the right corner into the pocket.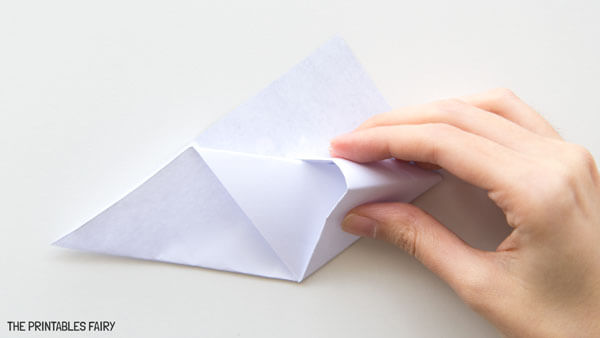 Repeat with the left corner.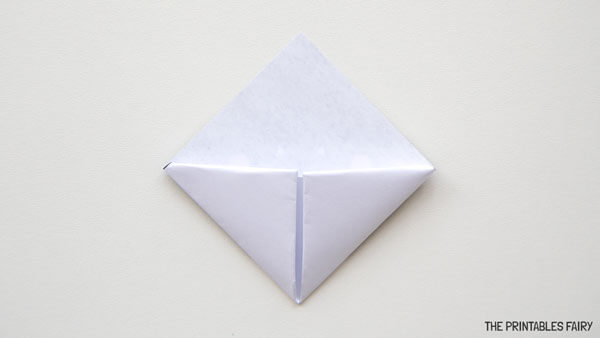 Flip your bookmark over. Cut out the top of the bat's head (white part).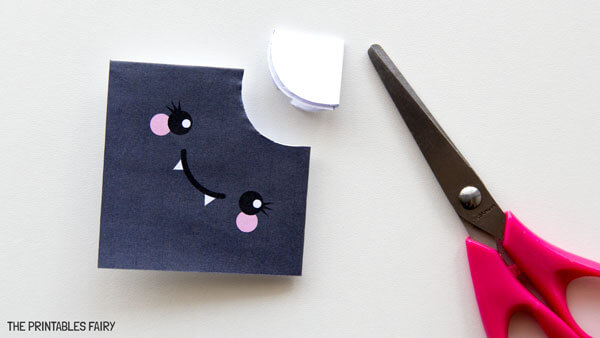 Glue the bat wings behind your bookmark. Don't hesitate to glue them in different positions to have unique bats.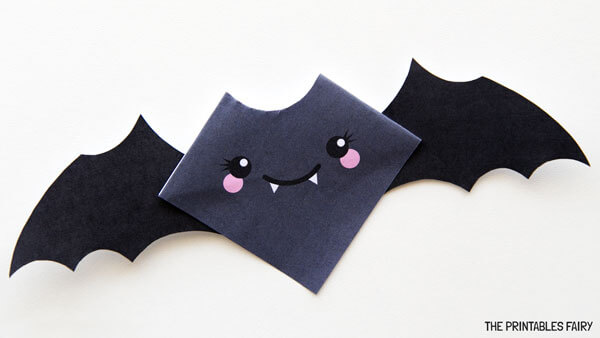 Your bat is ready to fly into your favorite book!
Tip: If you are struggling to fit the bookmarks into a book, it may be because of the position of the wings. To fix it, simply make some cuts on the back, as shown below.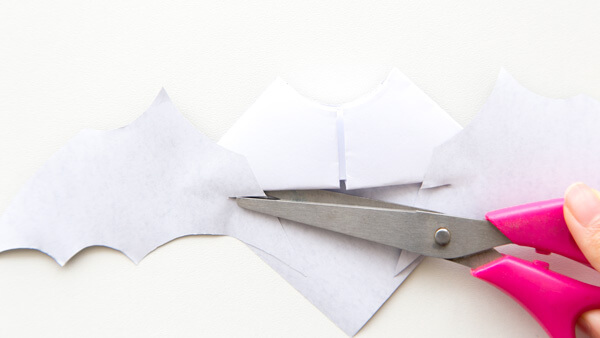 Bat Bookmark Template
This Bat Bookmark Template is part of our 2nd Halloween Bookmark Collection.
You can get it by clicking the link below, along with our Monster, Zombie, and Sugar Skull Bookmark Templates.
*Please remember that these printables are for personal use only. You may not sell, share, or distribute the files.
Special Offer!
Now you can also enjoy these bookmark templates and 7 more by getting our Halloween Bookmarks Bundle!
Get it now at a special price (over 50% off compared to individual purchase)!!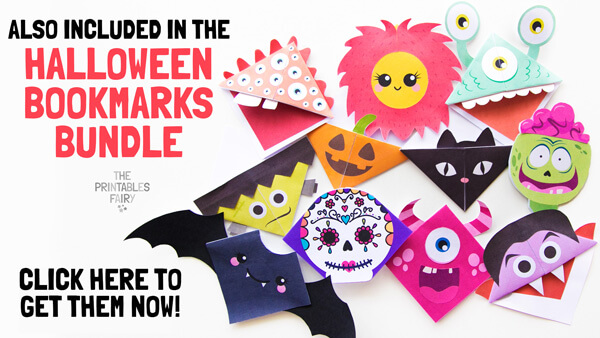 More Halloween Bookmarks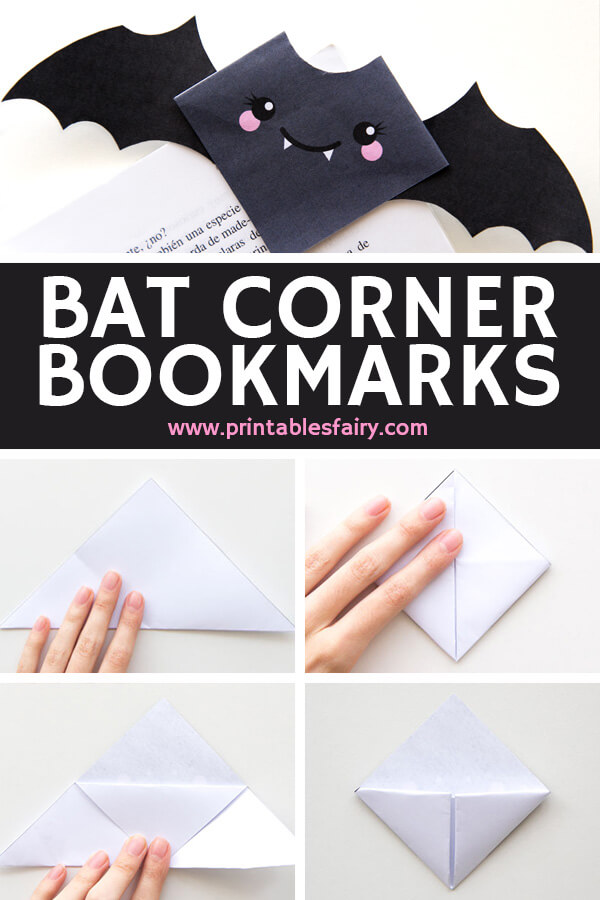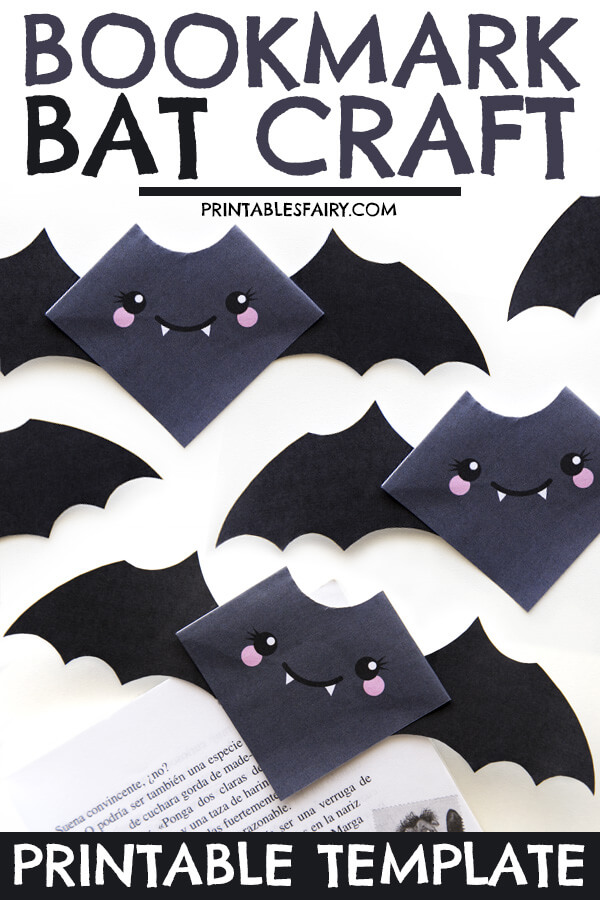 How to make a Bat Bookmark