Are you looking for 4th of July crafts for kids?
These red, white, and blue rockets are the solution! They will entertain your children and can make cute decorations too.
If you want to make the exact same designs as us, there are free printables included at the end of this post.
There is no excuse to not make them!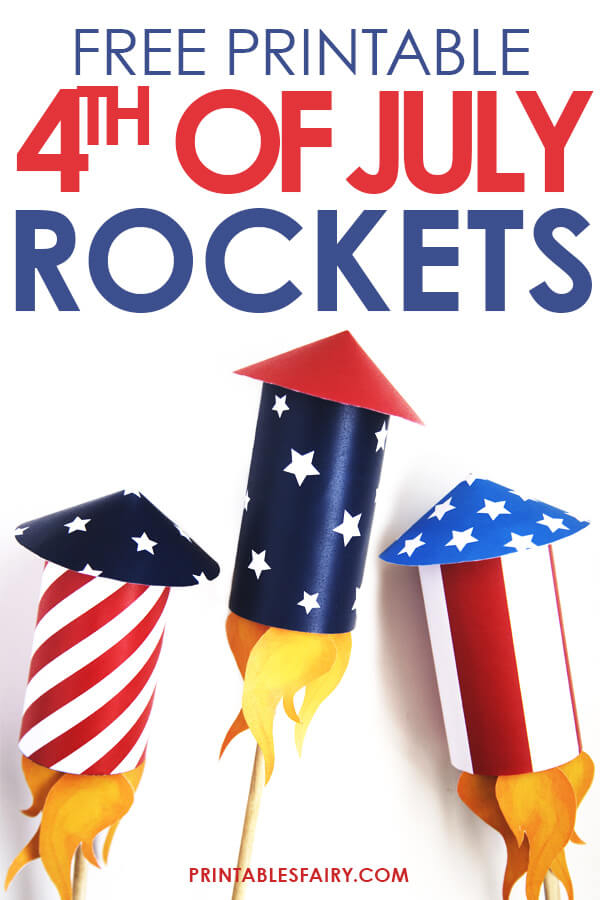 You may not know this about me, but I am obsessed with collecting toilet paper rolls 😳
I have a box filled with them in my kitchen. I must confess that I do it for my rabbit. He loves it when I craft paper roll toys and fill them with treats.
But last year things got a little out of control.
With toilet paper rolls everywhere, I had to figure out what to do with them. I didn't really want to throw away all those rolls without giving them some sort of second use.
That's how I came out with this craft idea, patriotic rockets!
As per usual, I had to include the little ones. We made these rockets last summer and used vibrant colors to create rockets inspired by fruits. It was a nice activity to do outside, and it seems that the kids enjoyed it a lot (as they want to do it again).
This year, since most of my readers are in the US and the holidays are coming, I decided to revamp that idea and turn it into a 4th of July craft.
I designed three different rockets using the patriotic red, white, and blue. You can download the printables at the end of this post.
4th of July Patriotic Rockets
Making this craft is fairly easy. To create this wonderful rockets you only need these materials:
Toilet paper rolls
Printable 4th of July designs (at the end of this post)
Scissors
Glue
Skewers
Tape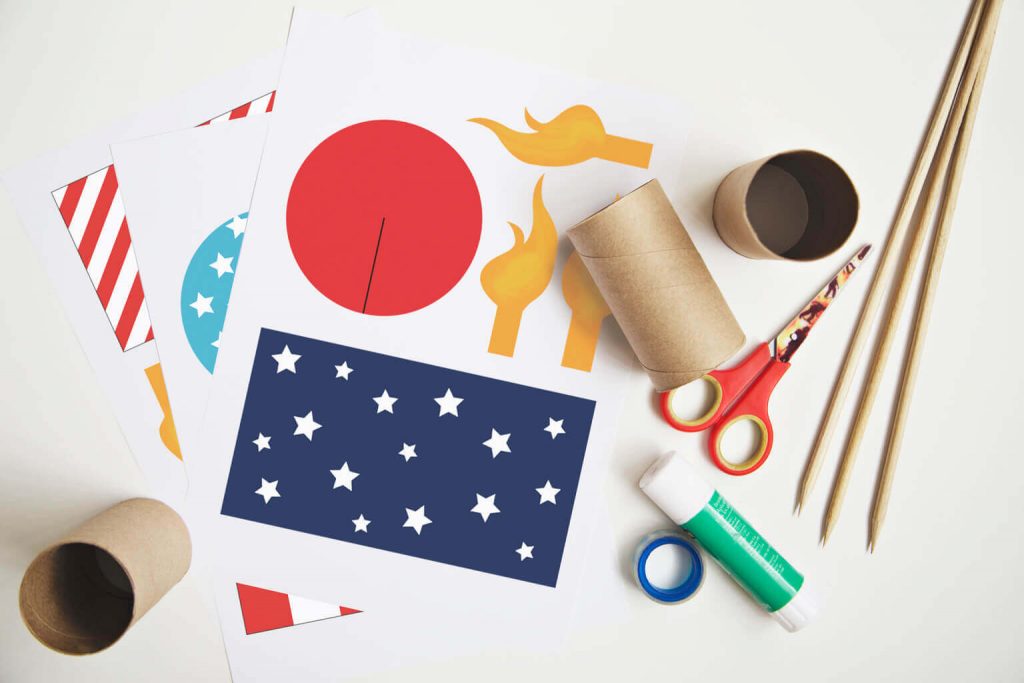 Instructions
First, cut all the printables. You will end up with 3 rectangles, 3 circles, and 9 fire pieces.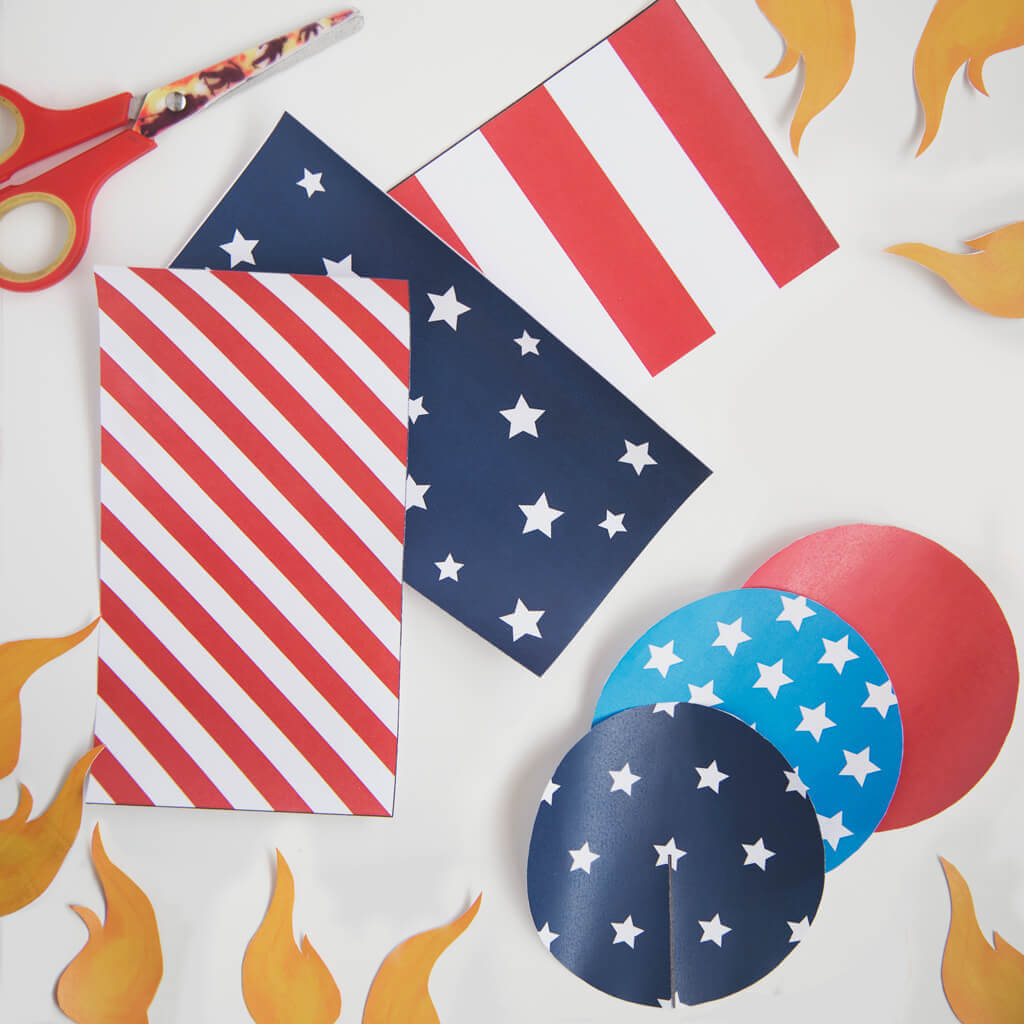 Cover the toilet paper rolls with the rectangular pieces and glue them on the side.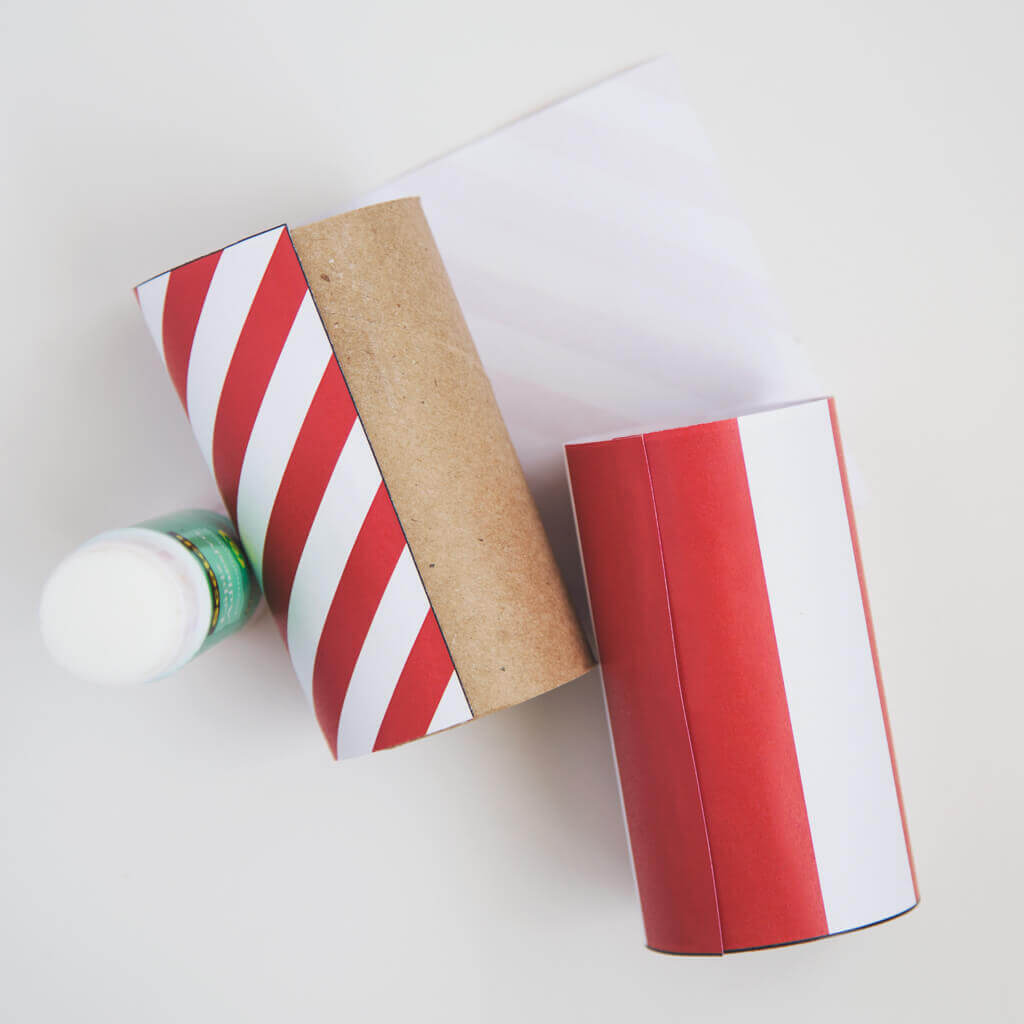 Glue the fire pieces to the inside of the rockets. You can also do it with tape as it will be easier for your kids.
Cut a slit to the center of the circles (over the line), overlap the ends, and secure together with glue.
Attach this piece to the paper rolls with clear tape. You can do this easily from the outside. Or try it from the inside, but keep in mind that it can be quite tricky.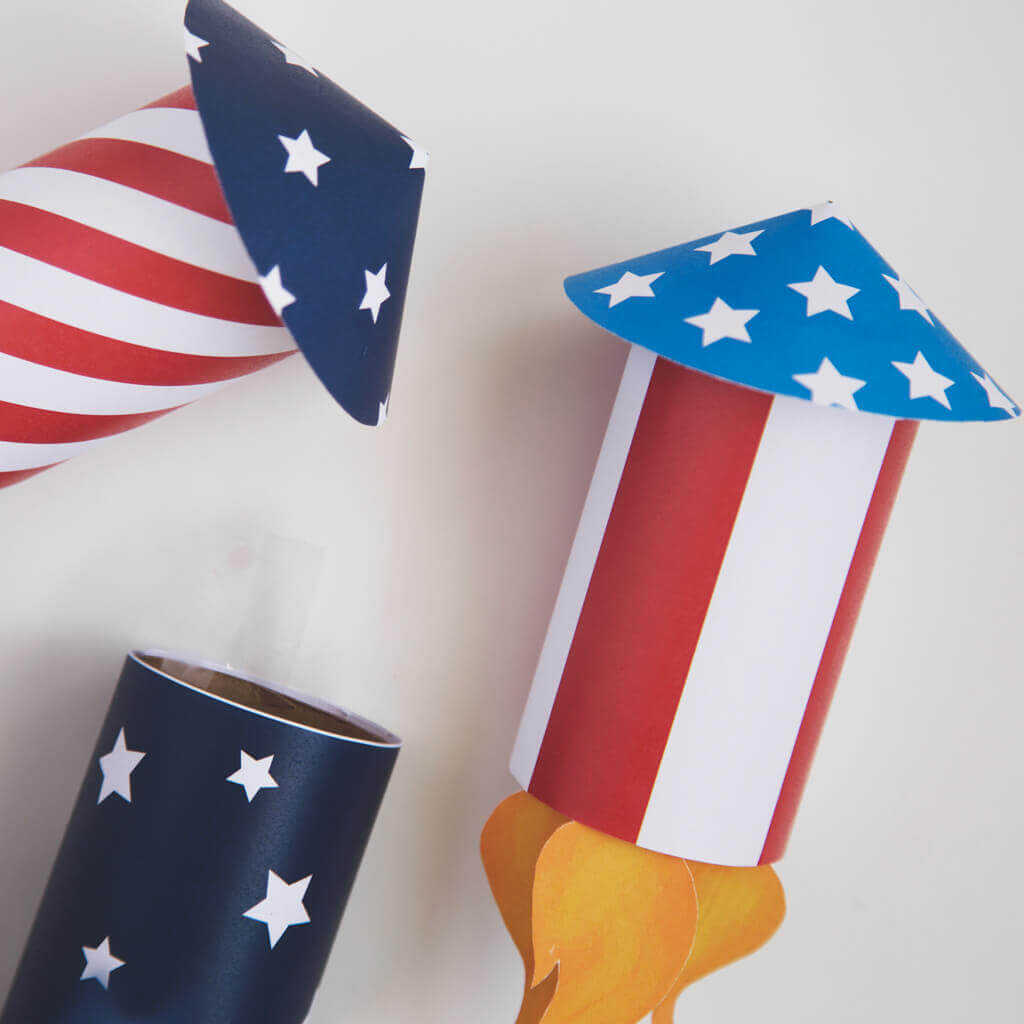 Finally, tape a skewer on the inside of each rocket.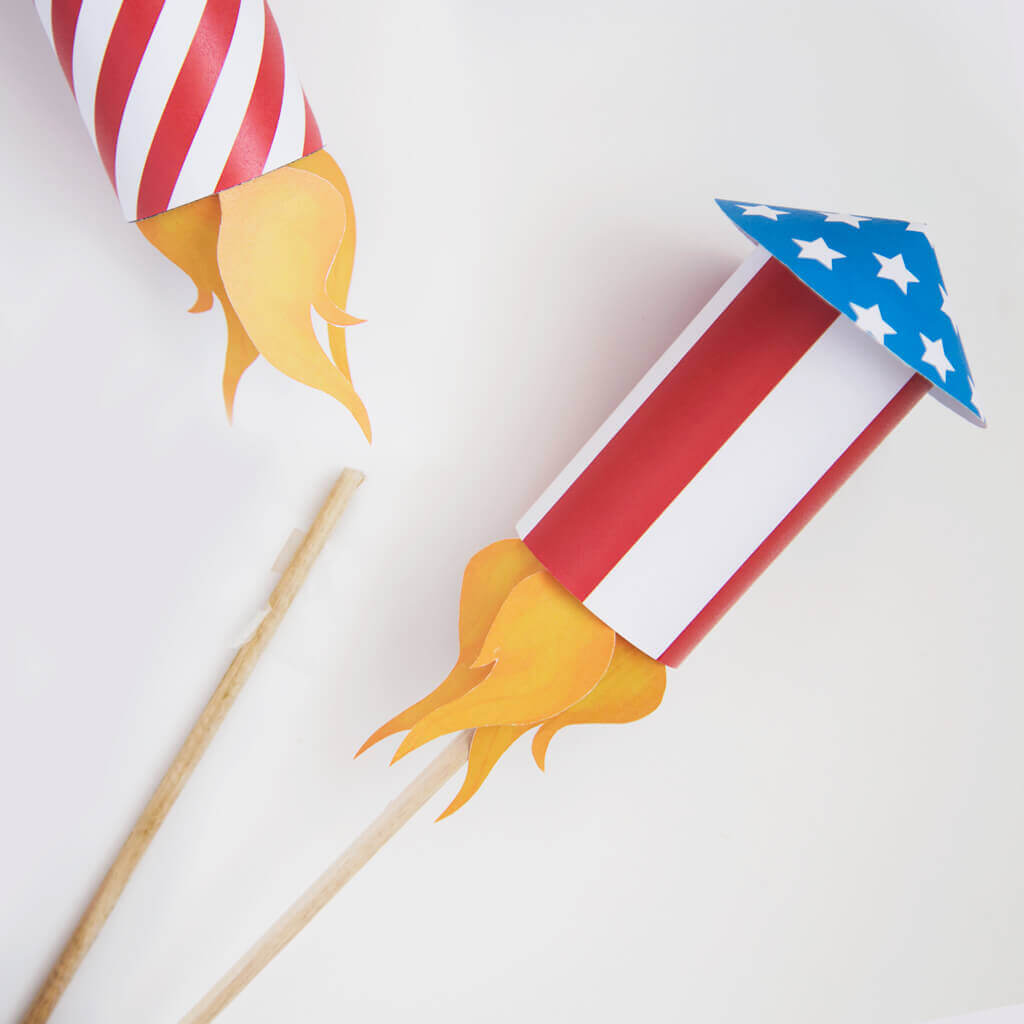 It couldn't be easier right?
Use these rockets to decorate your house, party, or patio. They will look pretty, and your kids will be proud.
Get crafty and make these rockets to celebrate 4th of July! Click the link below to get the free printable templates.
More 4th of July Activities for Kids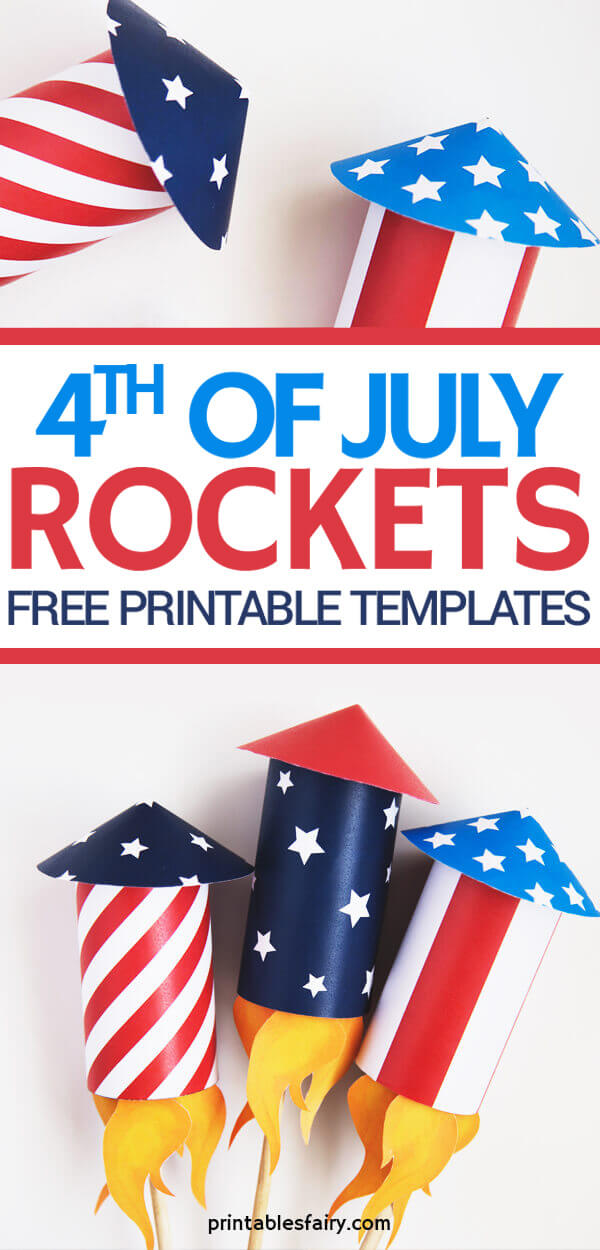 Patriotic Rockets