If you are looking for an easy and fun activity to welcome your students back to school, then you will love this free printable All About Me template for the first day of school.
It's a great way to get to know your new class in a way that will keep your students interested and entertained.
And it's so cute, it can be used as a sign on those first day of school pictures!
You can also store it to create a special album for your entire classroom. Or, send a new version home every year for parents to have a priceless keepsake.
I'm sure they'll love to have these memories from their children and look back on them when they are grown.
As you can see, this first day of school all about me printable is a great way to celebrate the first day of school while creating fun memories with your students.
And it gives kids the opportunity to tell you all about themselves. From their favorite things to their dreams and ideas. There is space for everything!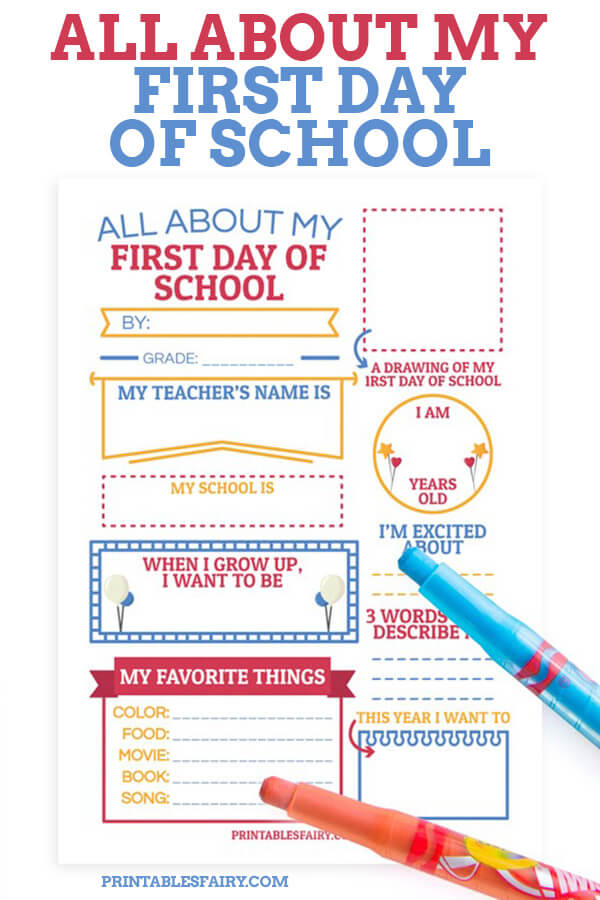 All About Me on the First Day of School
In this colorful free printable, there is a place for your students to add their:
Name
Grade
Teacher's name
School
Age, and
Favorite things
There is also space for them to write:
What they want to be when they grow up
What are they excited about
What they want to do/learn this year, and
3 Words that describe them
They can also draw themselves to remember this special day.
You can have them fill it out on the first day of school or send it home to complete it with the parents, especially if you are teaching young kids who might need assistance with writing.
Don't forget to read every answer or let your students introduce themselves to the class, so everyone gets to know each other.
You can also display them on a bulletin board so everyone can take a look at their own pace.
To get your first day of school free printable All About Me, simply click on the link below.
And don't forget to show your results with us on Instagram by tagging @theprintablesfairy.
GET THE ALL ABOUT MY FIRST DAY OF SCHOOL
Also, please tell us, what is your favorite way to get to know your students at the beginning of the school year? Do you have any other printable ideas? Leave it in the comments!
*Please remember that these printables are for personal use only. You may not sell or distribute the files. If you want to share them, please link to this post and not directly to the PDF files.
More Back To School Printables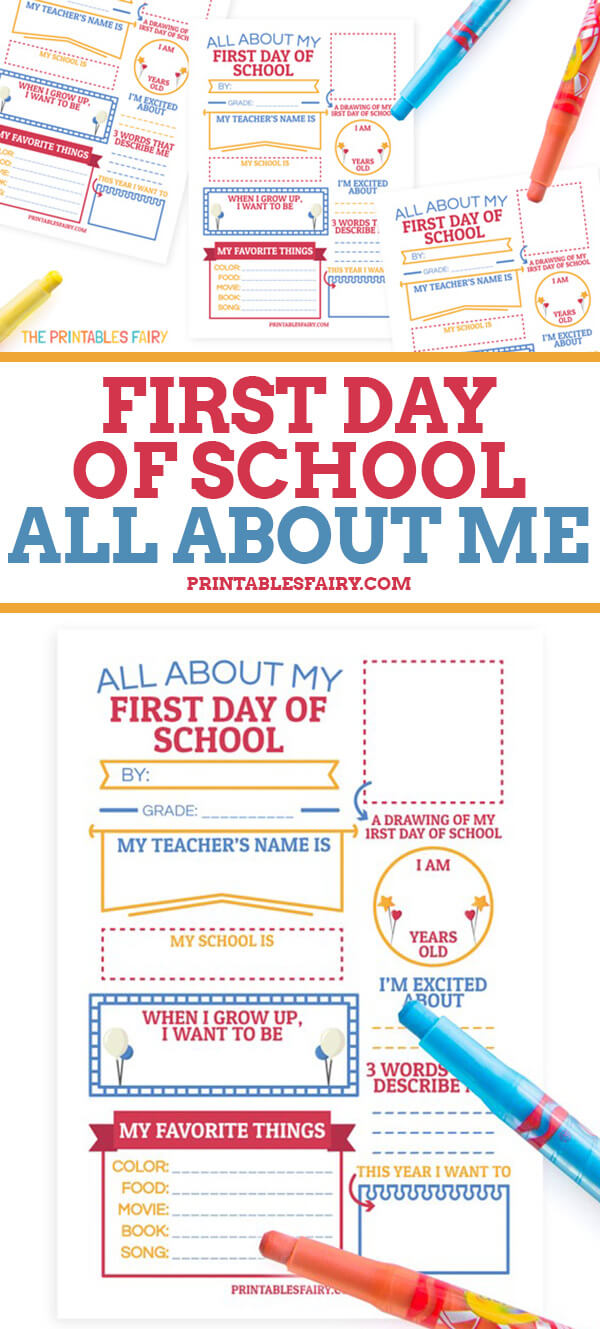 All About Me for Students