With a new school year comes a new opportunity to start a fun family tradition.
This time, I'm talking about the first day of school photos. A must if you want to keep track of this important milestone in your child's life.
And, of course, I had to create some printables for that special day.
This collection of free printable First Day of School Signs is perfect for taking those pictures before your kids get on the bus or right in front of their school.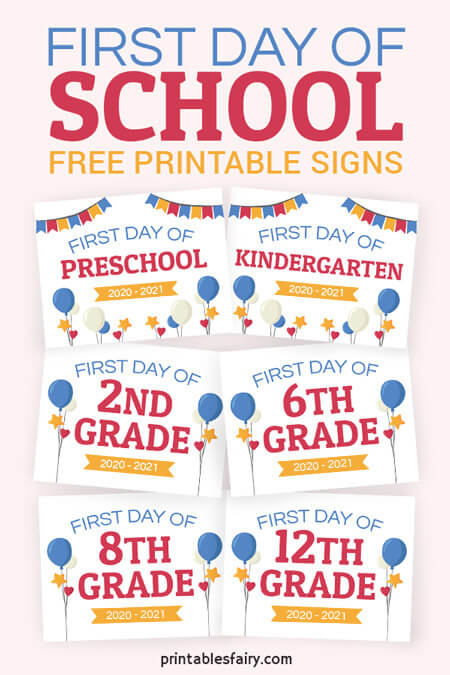 They are perfect if you are in a hurry!
Just download and print. No one will know this was a last-minute arrangement because your photos will look perfect.
And if you have more than one child, you will be able to take photos of all of them!
I got you covered, including printables for all grades, from preschool to 12th grade. The options included are:
Preschool
Pre-K
Kindergarten
1rst Grade
2nd Grade
3rd Grade
4th Grade
5th Grade
6th Grade
7th Grade
8th Grade
9th Grade
10th Grade
11th Grade
12th Grade
These back-to-school signs are sized as 8.5×11 inches and are updated for the 2023 – 2024 school year.
If you'd like to use the same signs for the upcoming school years, don't worry, I'll add the new designs as I create them. So make sure to keep an eye on this post as your kids grow up!
You can also get the editable version of these signs in my Etsy shop! This way, you will have them handy every year.
To download these printables for your kids, just click the link below and scroll to the bottom.
There you will also find a cool offer on one of my products. If you don't want it, simply keep going down to get your free download.
Other First Day of School Signs
But that is not all!
If you are looking for different sizes, you can get the exact same signs in A4 (210 x 297 mm), US Letter (8.5 x 11 in), and 8×10 inches in my shop.
As I told you earlier, they are editable, so you can change the years as you need.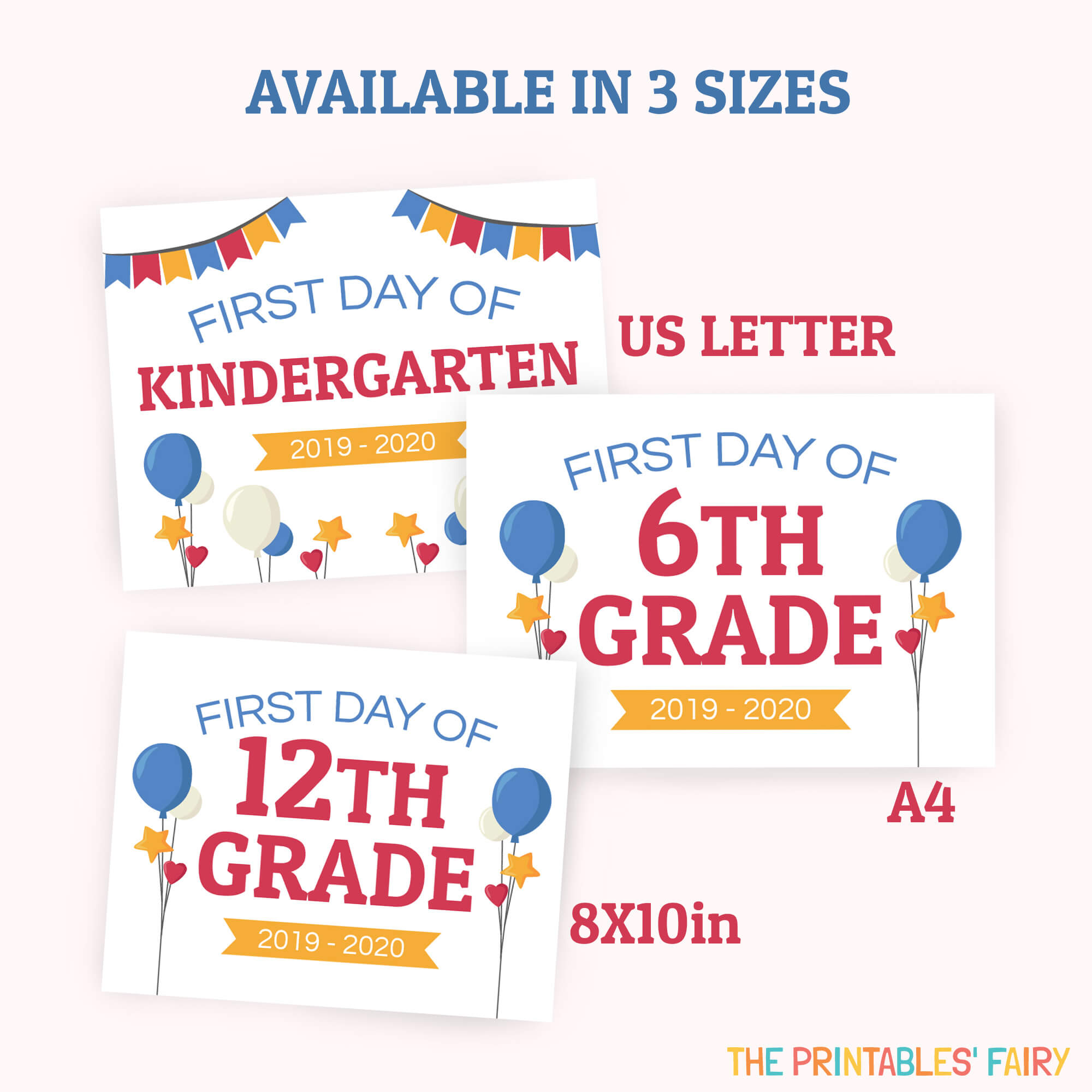 And if that was not enough, you can get a personalized printable sign with your child's name.
It is an editable PDF, so you can change the details every year without having to buy a new sign.
Perfect if you have multiple kids as well!
And also available in 2 more colors. (Click the images to check them out)
Keeping these memories will let you see how much your kids have grown and changed through the years once they are gone.
And remember that if you choose to start this new tradition, the main focus is celebrating this special day with your little ones.

Grab the Back to School signs that your kid likes the most!
*Please remember that these printables are for personal use only. You may not sell or distribute the files. If you want to share them, please link to this post and not directly to the PDF files.
Other Back to School Traditions to Start: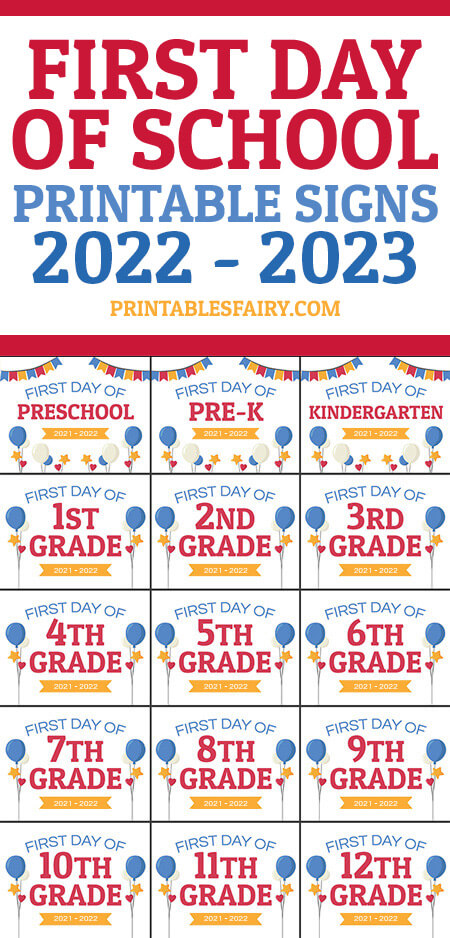 Back to School Printable Signs