Don't you hate when people turn down the corner of the pages to mark their place? Well, you can avoid that cat-astrophe with these simple Cat origami bookmarks.
But that's not their only use!
They are an awesome incentive that will get your kids interested in books (as they might want to use them ASAP) and are a fun and easy paper craft for all ages.
Younger children may need a little extra help to line up their bookmarks precisely, but from my experience, they don't really mind if they end up not perfect.
Also, this craft doesn't require many materials. And to make it easier, you can download the template here. Get it now!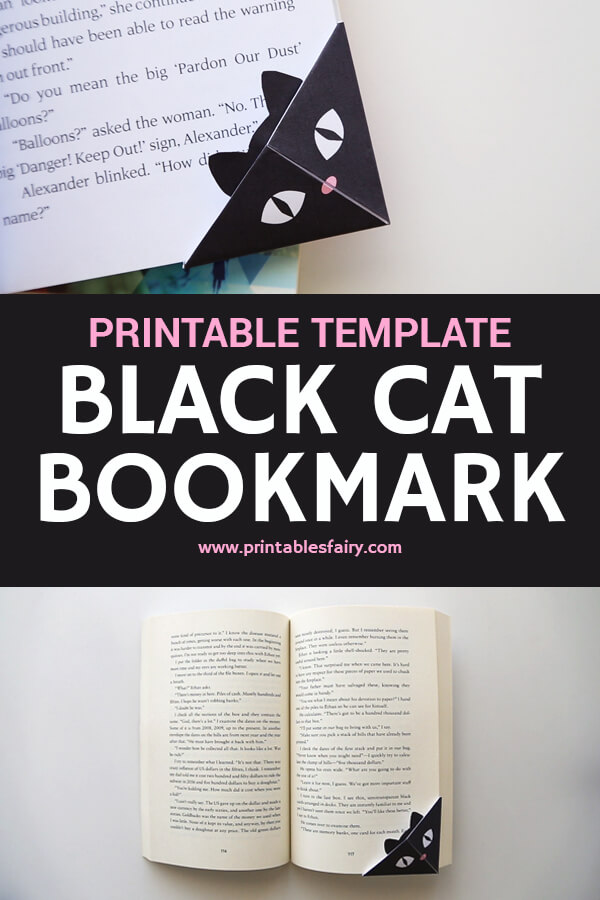 How to make a paper Cat Bookmark
As always, here is a video tutorial to make these bookmarks.
If you prefer written instructions, just keep scrolling.
Materials:
Paper
Scissors
Glue Stick
Instructions:
1. Download and print the black cat template on plain white paper. Then, cut out the square and the ears.
Avoid using cardstock as it may be too thick to fold.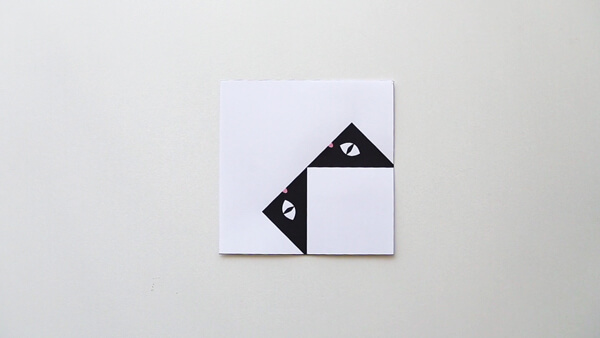 2. Fold the square in half diagonally. Make sure that both parts of the cat stay on the top of the triangle.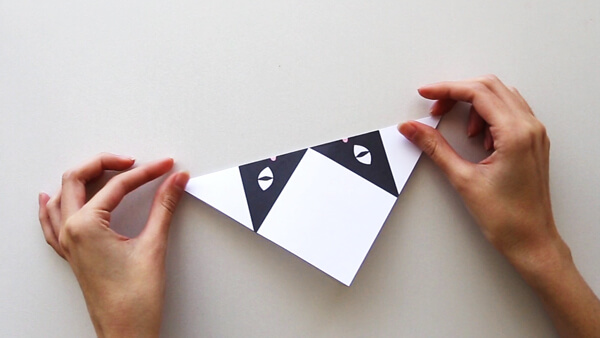 3. Flip the triangle over and fold each outer corner to the center top.
Now you will see the face of the cat all lined up.
4. Open the corners again and fold the top layer of the triangle down to create a pocket.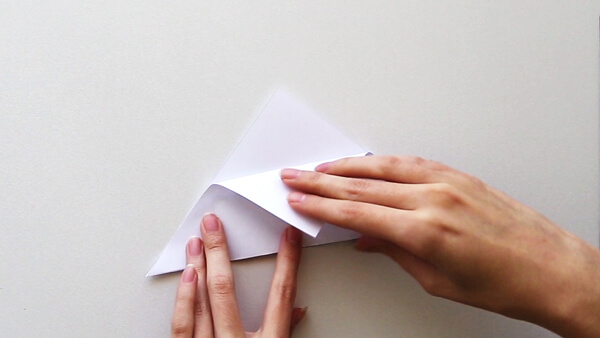 5. Fold the outer corners back up and tuck them into the pocket.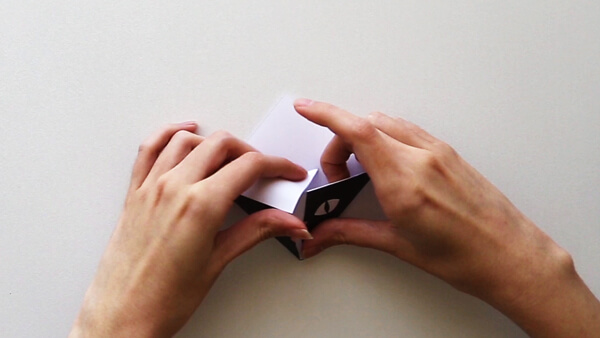 6. Glue the ears inside the pocket.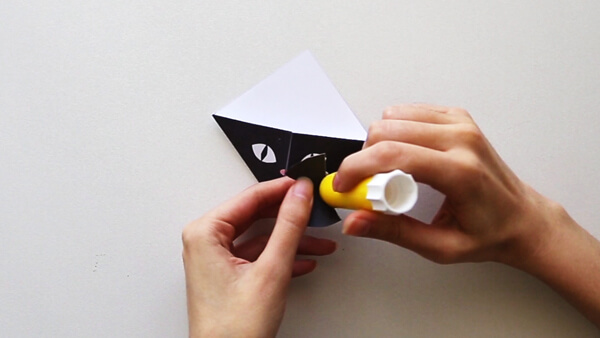 You just made a purr-fect bookmark! Time to put it inside a book.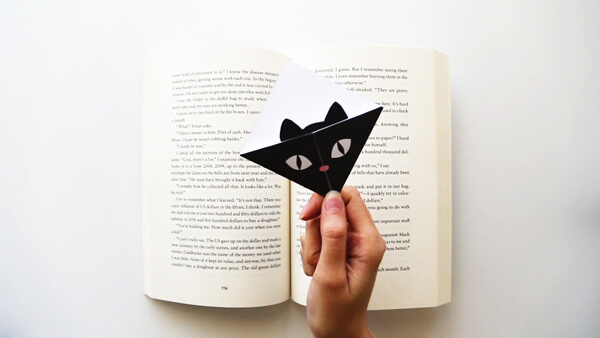 These black cat bookmarks can also be made for Halloween since these furry creatures and witches go hand-in-paw as spooky symbols of this season.
Now, let's get folding!
CLICK HERE TO GET THE BLACK CAT BOOKMARK TEMPLATE
*Please remember that these printables are for personal use only. You may not sell, share, or distribute the files.
Special Offer!
Now you can also enjoy these bookmark templates and 7 more by getting our Halloween Bookmarks Bundle!
Get it now at a special price (over 50% off compared to individual purchase)!!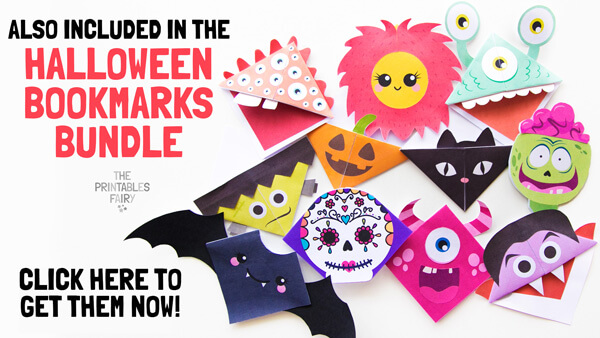 Make Other Origami Bookmarks: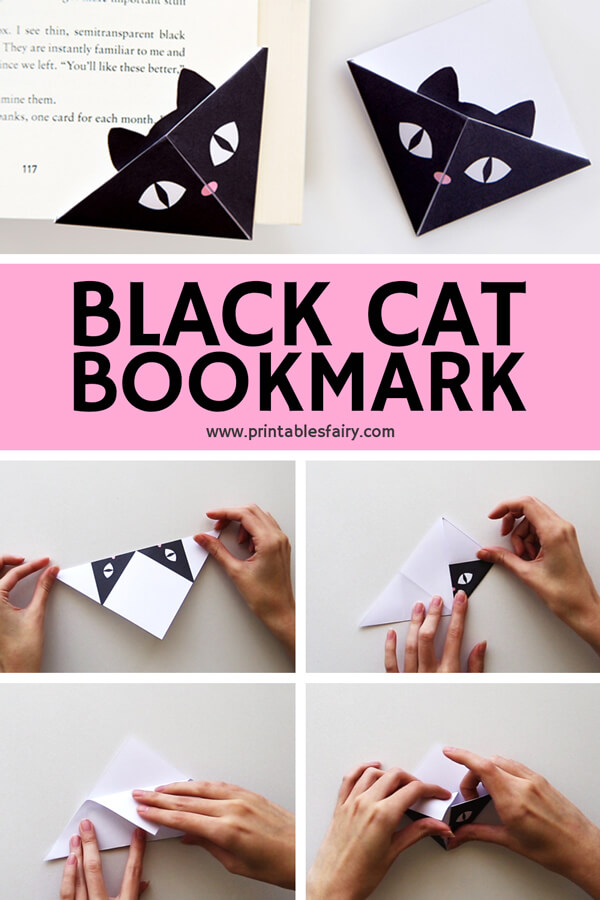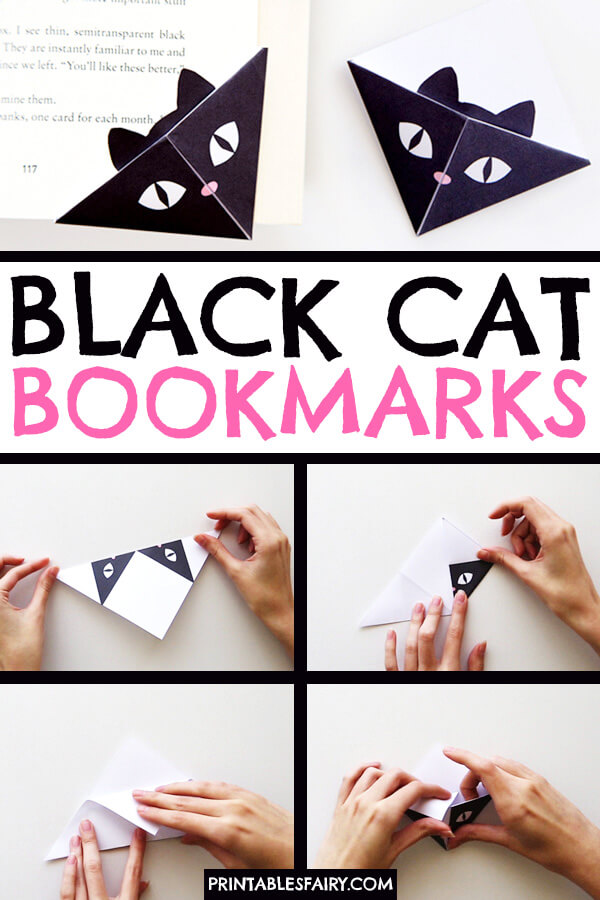 Easy Origami Cat Bookmark