Looking for an easy Halloween craft?
These Frankenstein corner bookmarks come with a template. All you have to do is print and fold!
We came out with this easy craft after reading Even Monsters Need Haircuts by Matthew McElligott. This book features many different monsters, but since Frankenstein is on the cover, we decided to pick him.
Also, this activity is very simple and won't make a big mess which makes it ideal for Halloween parties and playdates.
Ready to get crafty?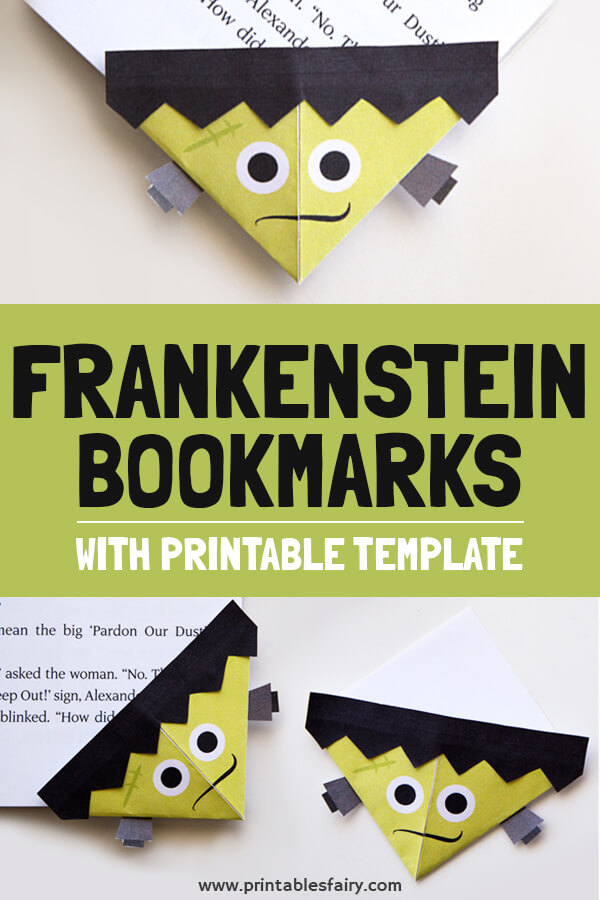 How to Make a Frankenstein Bookmark
If you are a visual learner, watch the video below for a detailed tutorial on how to create these Frankenstein origami bookmarks.
Or, if you prefer written instructions, keep reading. You will find helpful pictures as well.
What do you need
How to Fold a Frankenstein Corner Bookmark
1. Download and print the template on white paper.
2. Cut the square out.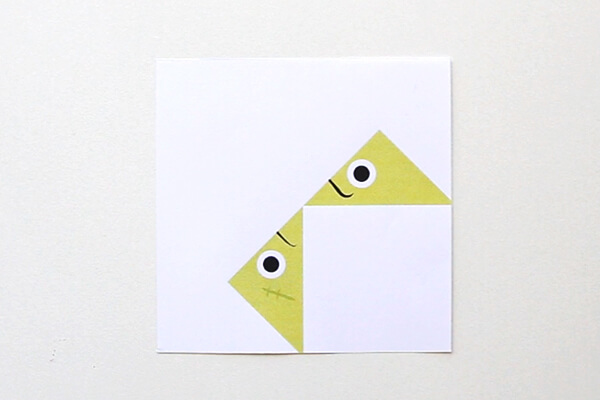 3. Fold over one corner to create a triangle. You can use a ruler to help yourself.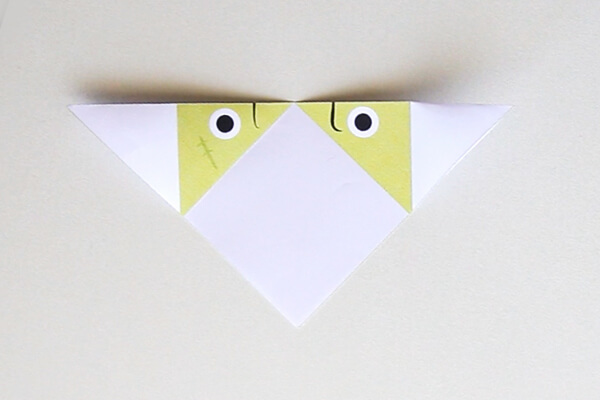 4. Flip over your triangle, so the illustration faces down.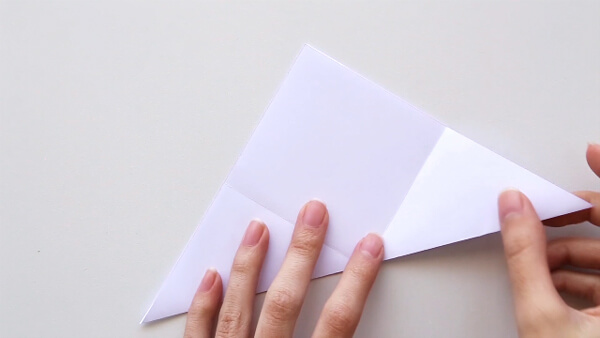 5. Fold the lower corners up to meet the upper corner. You will see the illustration come to the front.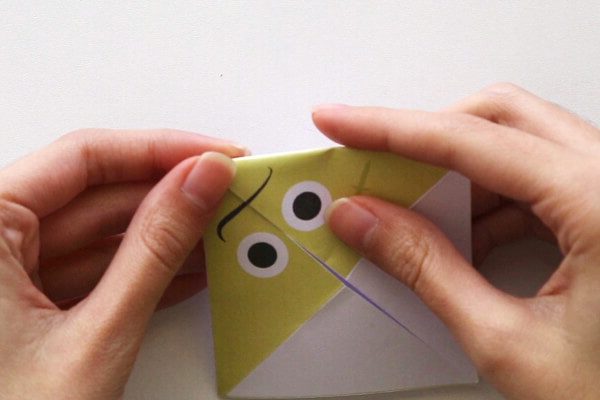 6. Fold the corners out again and flip down the top corner.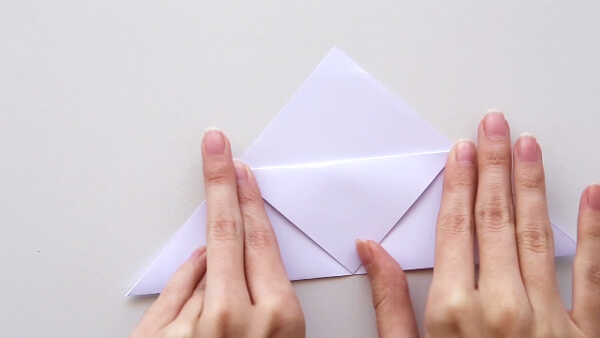 7. Fold the left and right corners back and tuck them into the pocket you just created.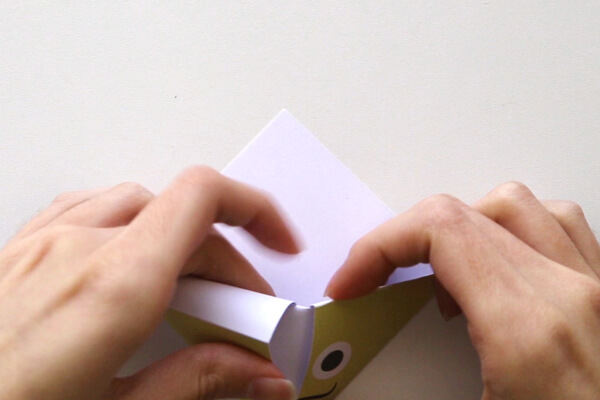 8. Flatten your bookmark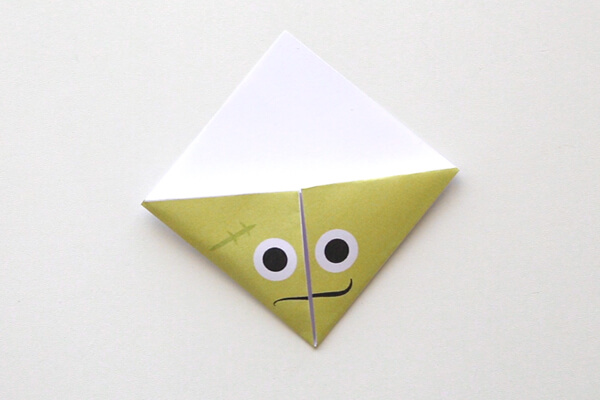 9. Cut the hair and the bolts.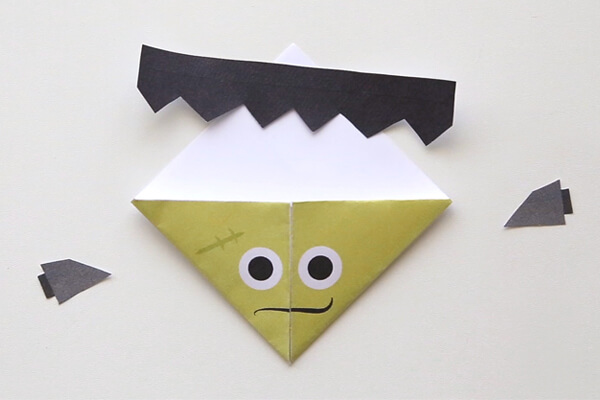 10. Glue the hair on top of the bookmark and the bolts, behind it.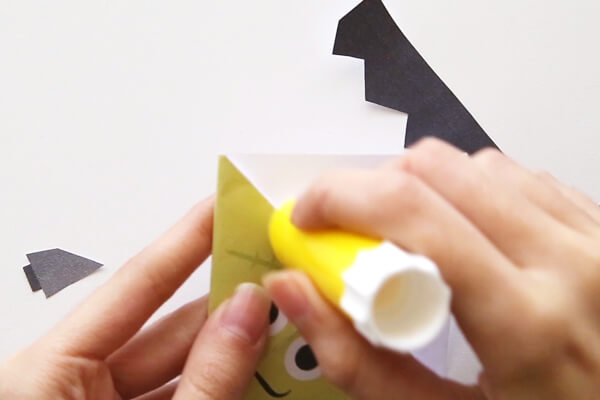 He is alive!
You just created your Frankenstein bookmark. Very easy, right?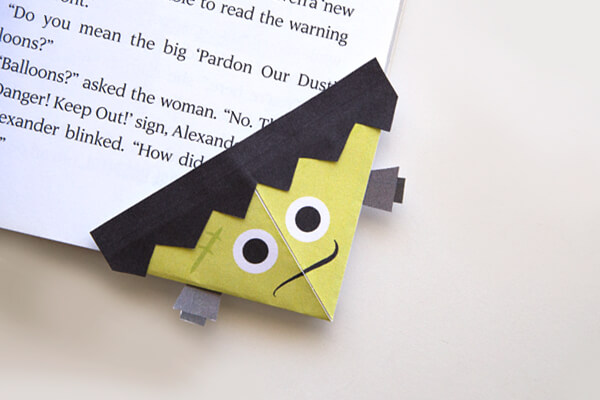 CLICK HERE TO DOWNLOAD THE FRANKENSTEIN BOOKMARK TEMPLATE
*Please remember that these printables are for personal use only. You may not sell, share, or distribute the files.
Special Offer!
Now you can also enjoy these bookmark templates and 7 more by getting our Halloween Bookmarks Bundle!
Get it now at a special price (over 50% off compared to individual purchase)!!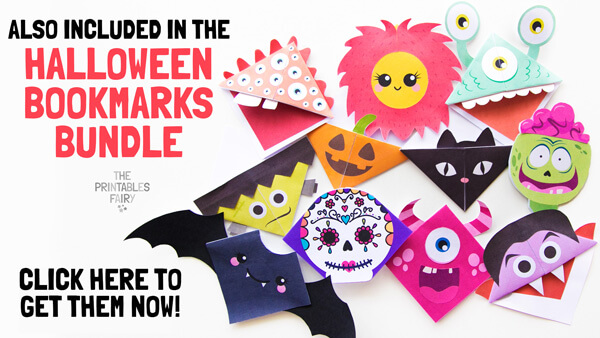 More Halloween Bookmarks: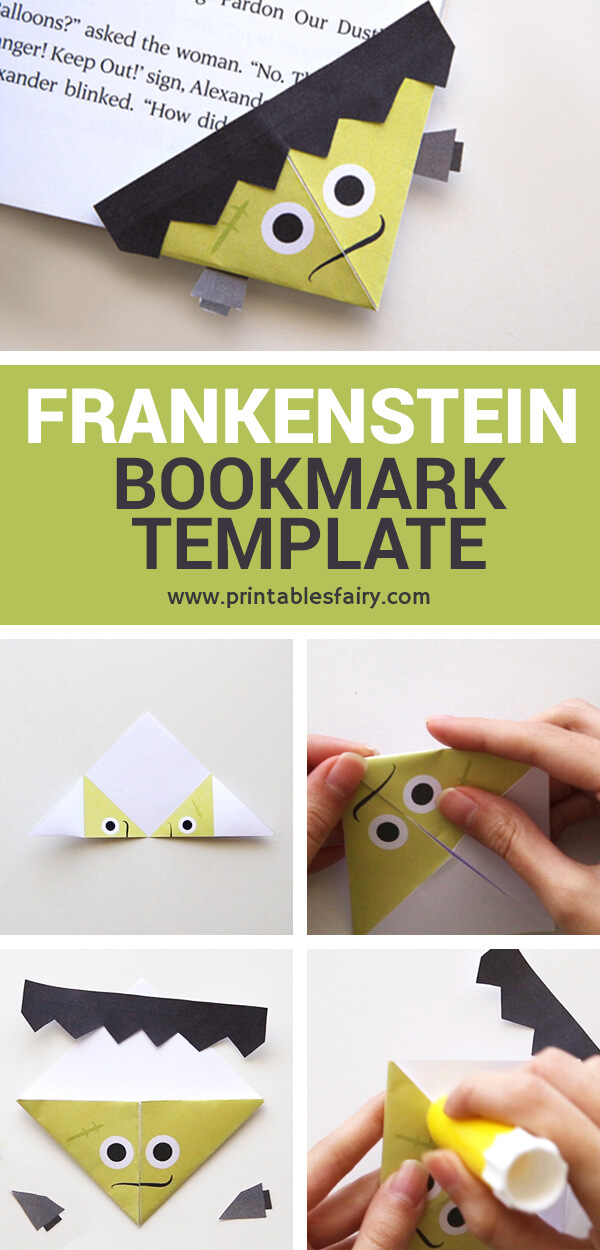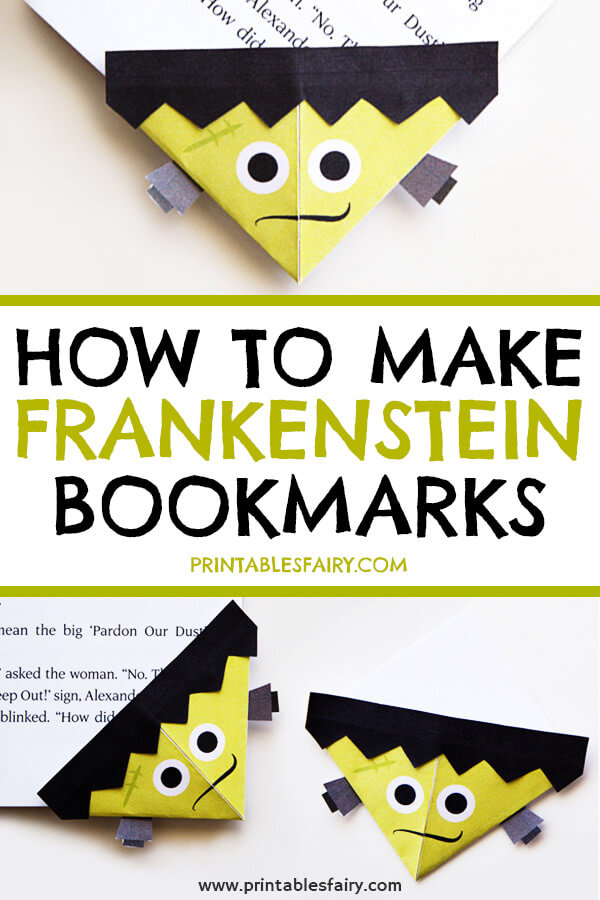 Frankenstein Origami Craft for Kids