We enjoy crafting some fun cards for dad. And this year couldn't be an exception!
For all those fancy dads out there, we made a Father's Day tuxedo card that is not only cute but also super easy to put up.
Of course, I also made a template so you can make it quickly with your kids at home or use it as a classroom project with your students.
It is a fantastic little gift your little ones can make for their dads with almost no help required (especially if they have good scissor skills).
Plus, it is super personal as they get to draw a picture or write a little note on the inside.
Ready to make this little tuxedo heart card?
Scroll below to read our step-by-step instructions, or watch our quick tutorial.
And don't forget to get the template at the end of this post!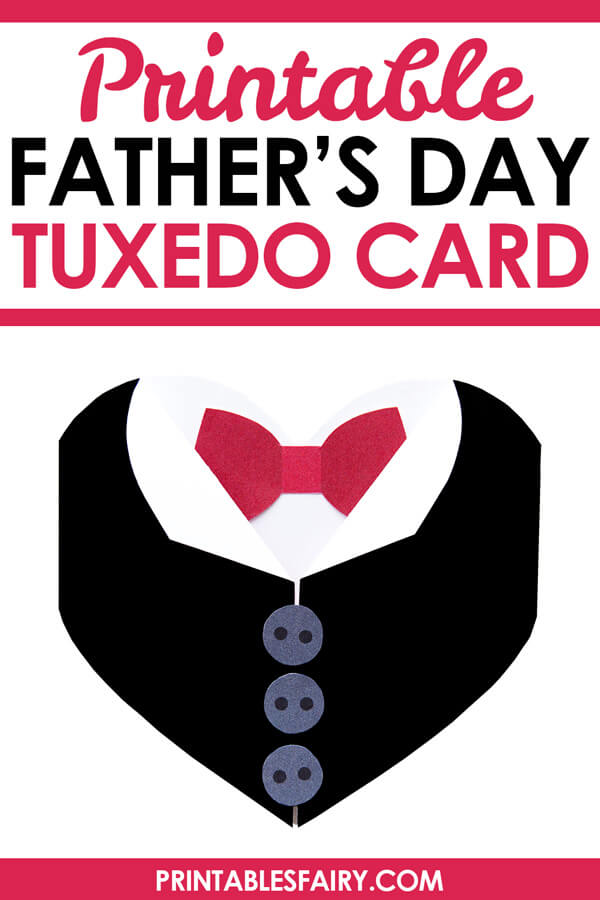 Materials
To make this cute card, you'll need:
Tuxedo Heart Card Template (get yours at the end of this tutorial)
White Cardstock
Printer
Scissors
Glue
How to Make a Father's Day Tuxedo Card
Get your card template and print it on white cardstock.
Cut out all the shapes and set the buttons and tie aside.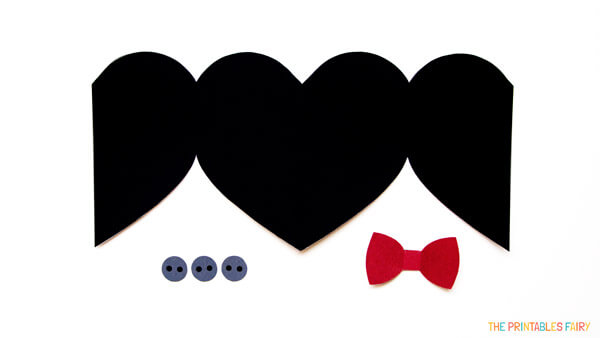 Put the black side face down and bring the edges of your card to the middle to make a heart.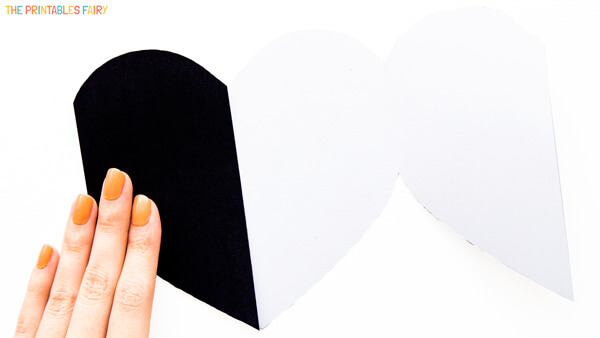 Open your heart and glue the bow tie at the top.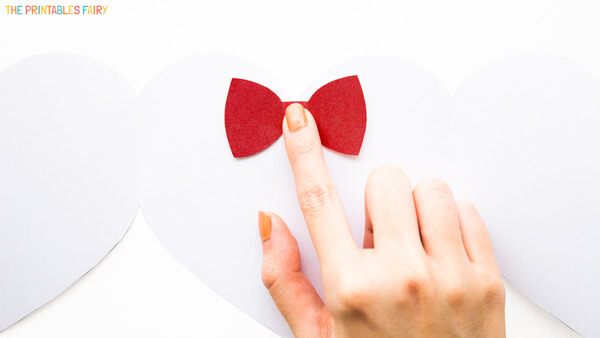 Close your card again. If it opens on its own, try to make the folds crisp by running a craft stick over them.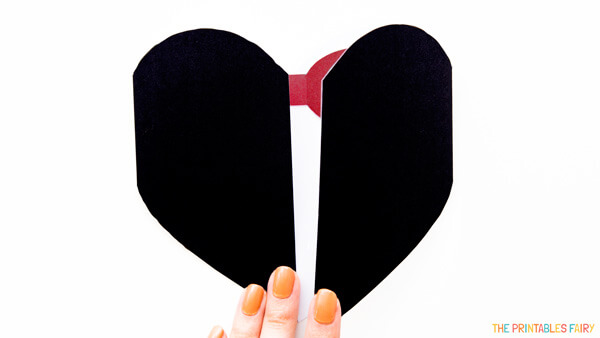 To make the collar of your tuxedo, fold the top layers out, as shown below.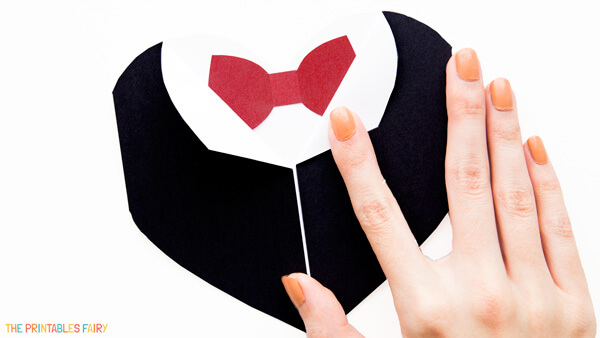 Stick the buttons to one lapel. To avoid getting glue on the other side, put a piece of scrap paper on top of it.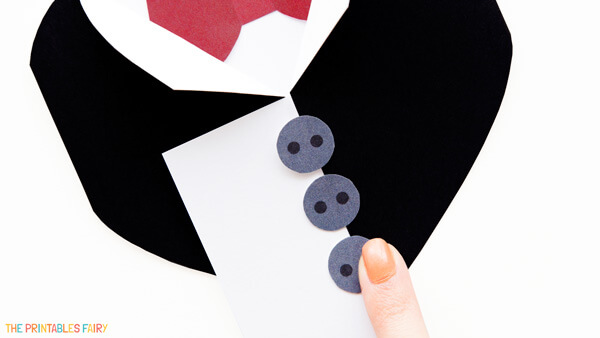 Finally, open the card and let your kids write a message or draw a picture.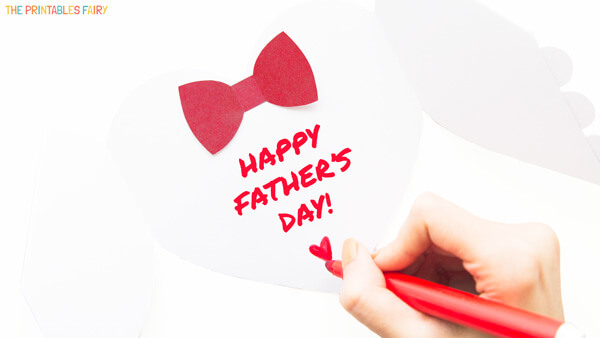 Your tuxedo card is ready for dad!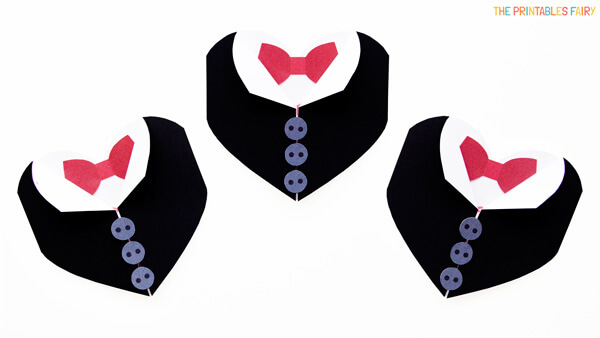 Step-by-Step Video Tutorial
If you prefer to see how things are made, you will like this quick video I filmed to show you how to make this tux card.
You can also watch this video on my Youtube channel. Just click here.
Tuxedo Card Template
This tux card is available in 3 different colors: black, blue, and black and white.
They come in PDF format, and you can print them on A4 or US Letter cardstock. You can also print them in different sizes; just click Fit Page on your printer settings.
Ready to make this fancy card for Father's Day?
Click the link below to get the printable templates!
*Please remember that these printables are for personal use only. You may not sell, share, or distribute the files.
Other Father's Day Cards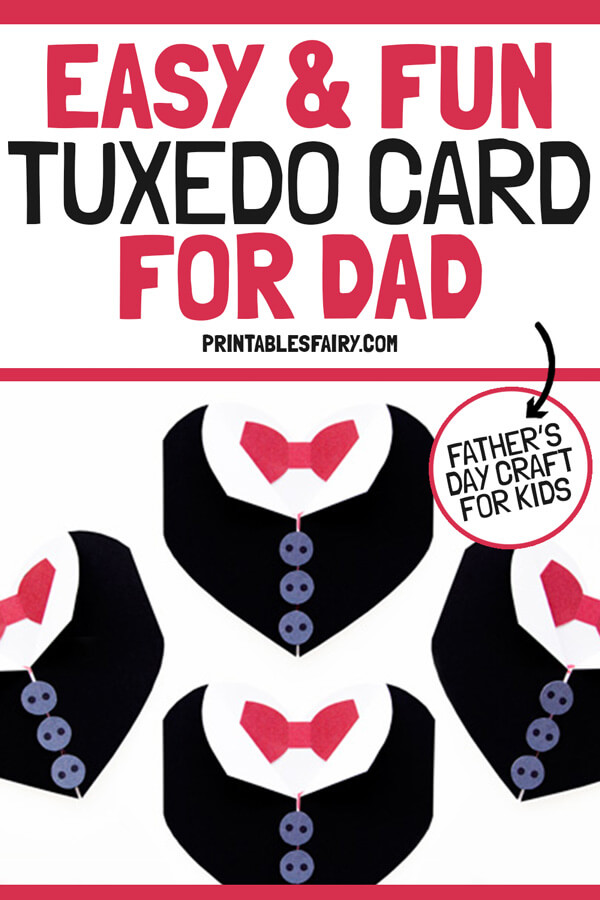 Father's Day Tuxedo Heart Card