Looking for a super simple card for dad? Why not make this Father's Day shirt card.
I know almost everyone has made one of these cards as a child, but this time, you can use our free printable template to make it even easier for your little ones.
Grab it at the bottom of this post!
This card is really uncomplicated and quick to make, making it the perfect Father's Day craft for classrooms too.
Just print one copy of the template for each of your students and let them do the job.
You'll need basic materials you may already have at home or in the classroom, such as paper, scissors, and glue.
The rest depends on your child's creativity. I'm sure they'll create some unique shirts!
If your kids are old enough to use scissors, let them cut the templates themselves.
And if they are young preschoolers, you can cut out the pieces and let them have fun gluing and decorating their cards.
Let's make this shirt card!
Like this card? Make sure to bookmark this page or pin it for later.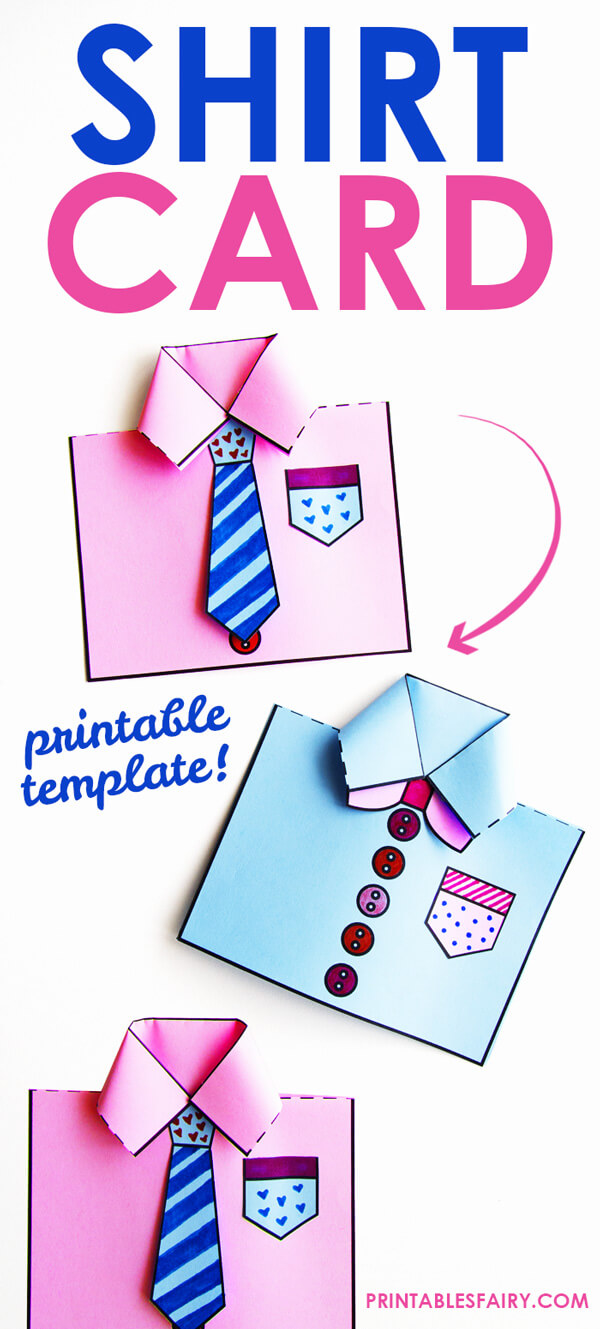 How to Make a Father's Day Shirt Card
These shirt cards are so simple to put together that we ended up making two, one for dad and one for granddad.
As you can see, one template includes a tie, and the other one includes a bow. We decided to mix and match them by printing each one on a different colored paper.
Let your kids pick their favorite printer-friendly paper to make their cards; maybe they found the perfect pattern to make a Hawaiian shirt?
Below, you will find the materials and instructions we followed to make these shirt cards.
And if you prefer to learn by watching, there is also a video tutorial that will come in handy.
Materials
To make this shirt card, you can download our printable template at the end of this tutorial. It makes this activity easier, and it's a great guide to make this craft with young kids!
The first thing you will need is paper. We chose colored paper, but you can pick your favorite, whether it is patterned, white, or scrap paper.
You will also use scissors, glue, and markers, or crayons to decorate your card.
Instructions
Start by printing the template on your favorite paper.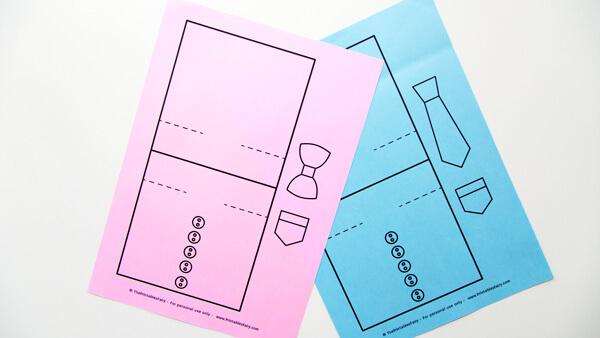 As I told you above, we made 2 cards and printed each template on a different color.
You can also print on white paper and let your kids color their cards, or you can print the templates on cardstock and use them as stencils. There are so many options!
Cut out the templates along the borders of each item.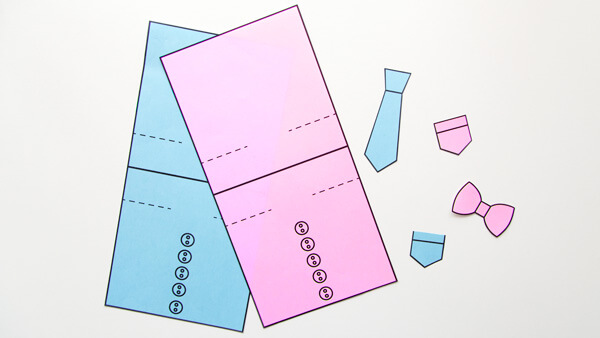 Take the shirt piece and fold it in half along the middle line.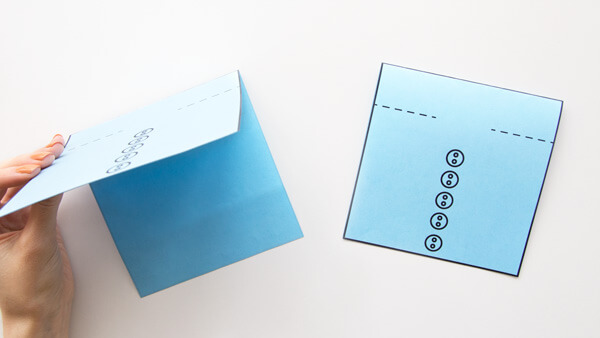 Cut the slits along the dashed lines to make the collar.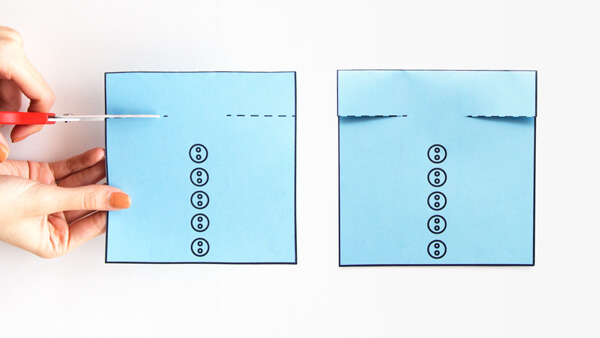 Glue the bow or the tie in the middle, right above the buttons.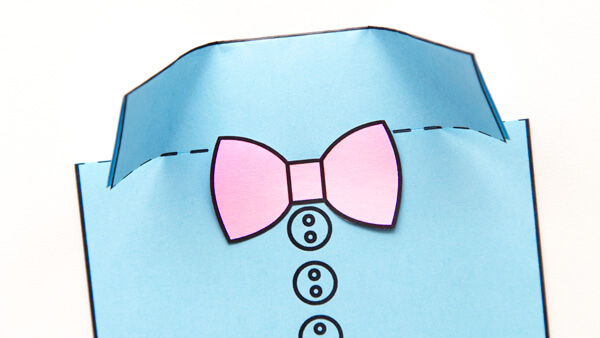 Fold the 2 cut edges towards the center and glue them down to make the collar.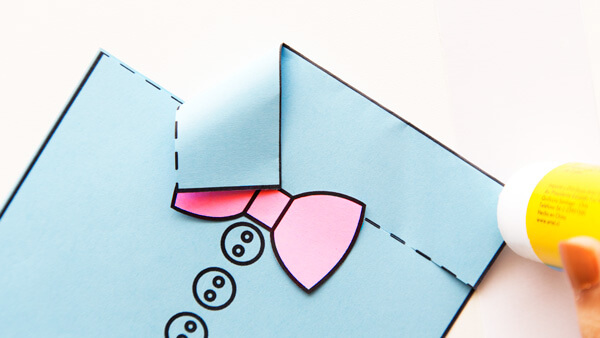 Glue the pocket on one side of the shirt.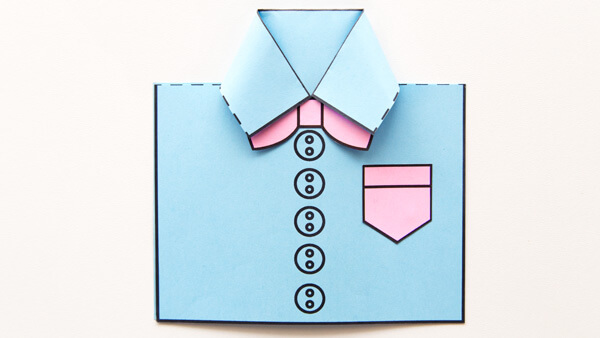 Decorate your shirt card as you want with markers, crayons, or coloring pencils.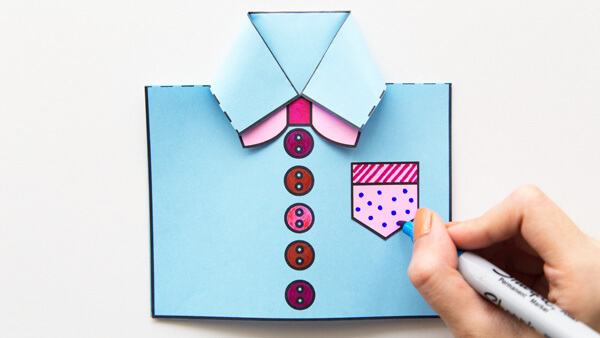 Your Father's Day shirt card is complete!
Now you can open it and write a sweet message for dad ❤️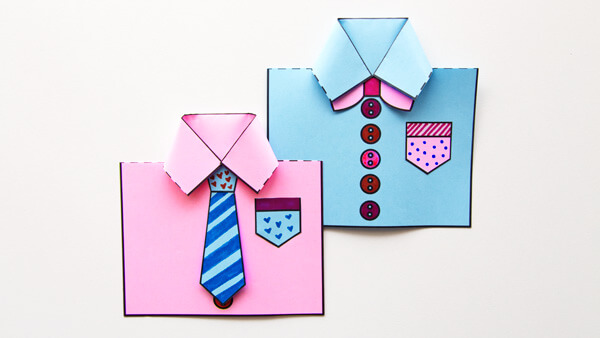 Video Tutorial
If you prefer to learn by watching, I made this video tutorial just for you.
It's super quick, and you can rewatch it as many times as you need.
Father's Day Shirt Card Template
I know you could make this card without a template, but I can guarantee that it will make your crafting time WAY easier.
And it's also ideal if you are not very good at drawing.
Don't miss this chance and make this special card for dad with our shirt template! It's free!
Download it by clicking the link below.
*Please remember that these printables are for personal use only. You may not sell or distribute the files. If you want to share them, please link to this post and not directly to the PDF files.
More DIY Gifts for Dad: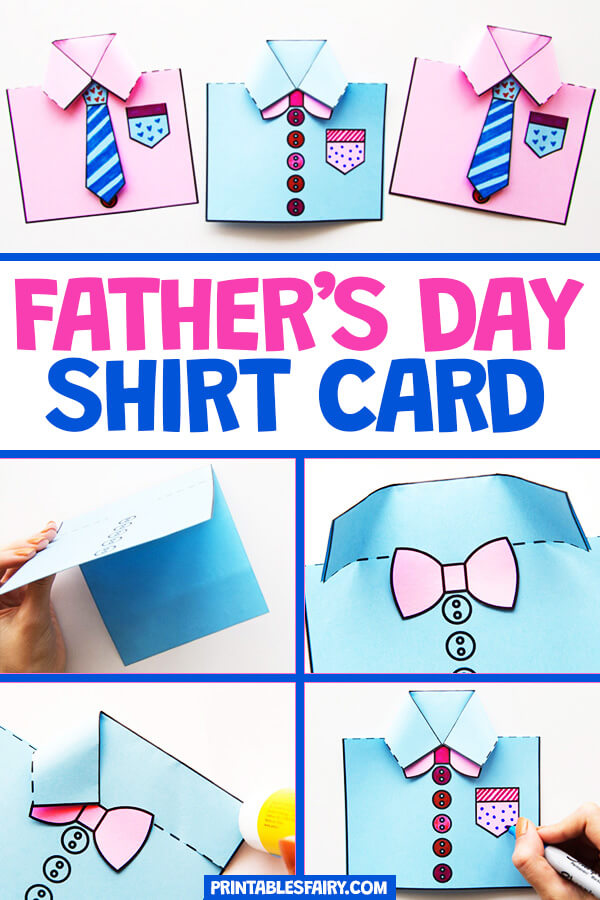 DIY Shirt Card for Father's Day