Make writing a Wish List super easy with this free printable Christmas Wish List template!
If your kids still believe in Father Christmas, then I'm sure they are eager to write a letter to Santa and make their requests.
It's fun and a nice tradition to start with young children, but there is a downfall. It can make the holidays all about getting gifts.
And that is a big no-no in our book!
To keep Christmas from getting too materialistic, we introduced the 4 Gift Rule: something you want, something you need, something to read, and something to wear.
It's a great way to keep everyone happy and stay on a budget!
Plus, you avoid cluttering your house with toys and stuff that may only be used once or twice.
You should also remind your kids that these are only ideas for Santa, which means he might not bring everything they want.
In the end, the best gift ever is being together.
To download the printable wish list, scroll to the end of this post.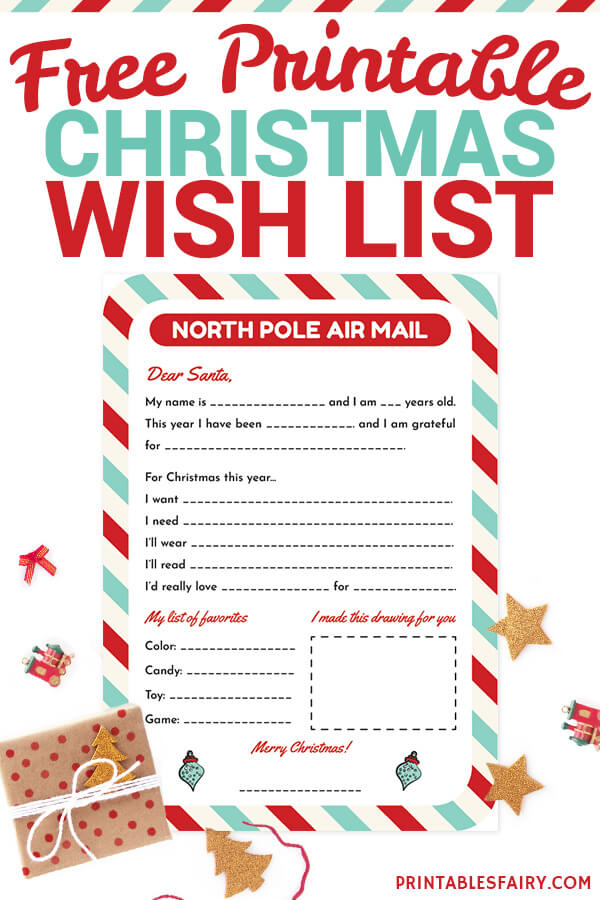 Free Printable Christmas Wish List
This Christmas Wish List is like no other. It will be exclusively delivered by the North Pole Air Mail!
And I'm sure your kids won't resist writing on the official Santa Stationery, right?
I designed this fun printable for kids of all ages.
If you have older children, they can complete the template on their own.
If they are too young to write yet, you can walk them through the letter and fill it out for them.
And if they are in the middle, you can guide them along and help them fill out the blanks.
This Christmas wish list template not only has space for the 4 Gifts.
It also includes a mini list of their favorite things, a space to write what they are grateful for, room to write a gift idea for someone else, and a little area for your kids to draw something for Santa Claus.
With these printables, you are not only encouraging your kids to write, but you'll also get to treasure their creativity and see how they have changed through the years.
It can get pretty sentimental! I swear! 🤗
Ready to start this Christmas tradition with your kids?
Get the Santa Wish List below!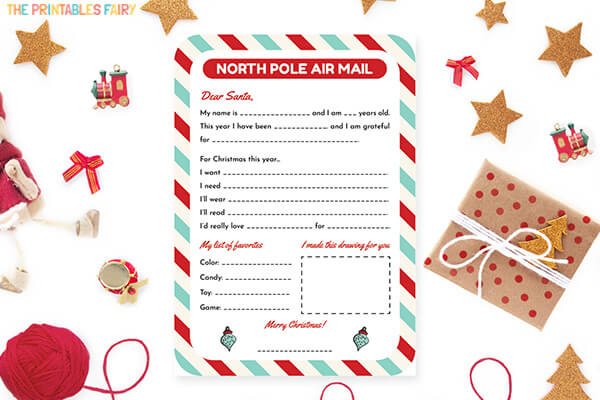 Download The Christmas Wish List
Downloading this free printable wish list is super easy.
Simply click the link below to save to your computer and print it on an A4-sized paper (21 x 29.7 cm).
And if you have any fellow mommy friends that would enjoy this printable, don't forget to share it with them on Facebook or Pinterest!
GET THE PRINTABLE CHRISTMAS WISH LIST
*Please remember that these printables are for personal use only. You may not sell or distribute the files. If you want to share them, please link to this post and not directly to the PDF files.
More Christmas Printables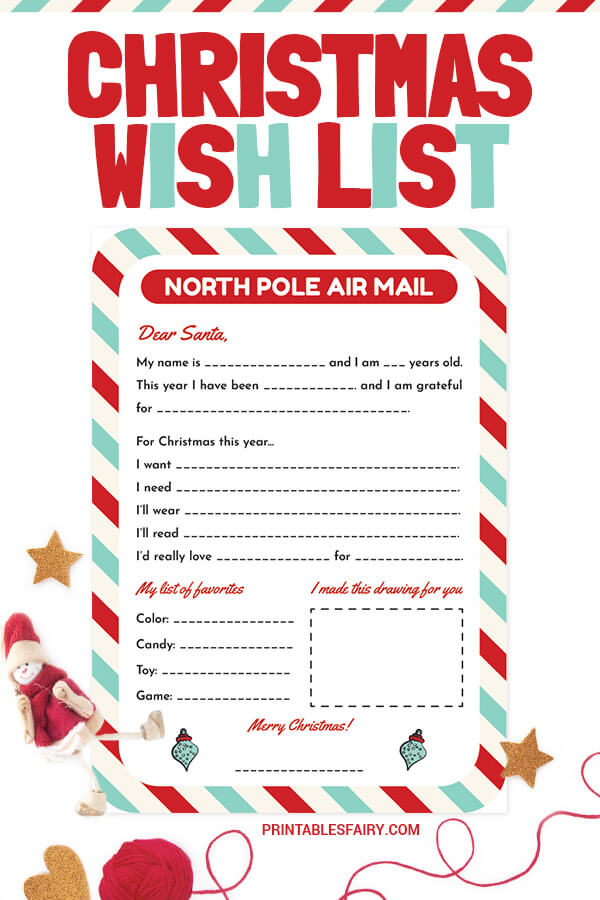 Free Printable Christmas Wish Lists For Kids