It's that time of the year again. Yep, time to write a letter to Santa!
If your little ones still believe in Santa Claus' magic, I'm sure they will be very excited about this holiday tradition.
And why not make it even more special with the Official North Pole Stationery.
I designed 2 colorful printable Letter to Santa templates that you can download at the end of this post and join in on the fun – easy peasy!
The first design is a fill-in-the-blanks letter. It is perfect for the youngest at home, or for those kids who are not sure what to say.
I know that writing a Christmas Wish List can be fun for the little ones, but focusing on things they're grateful for can bring back the real meaning of this season.
With this printable letter, kids will be prompted to write about all the things they did to get on the Nice List, remember the people they're grateful for, and request a small Christmas wish.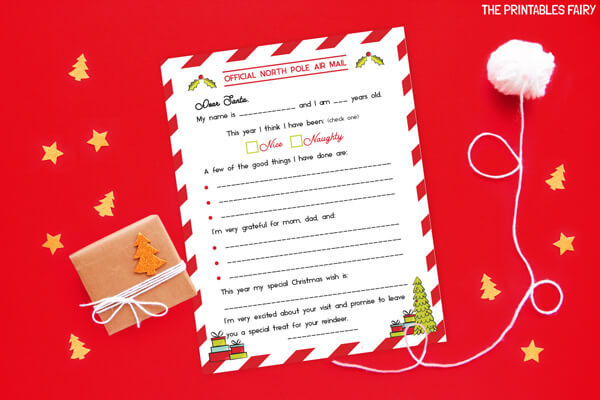 The second design is for kids who know exactly what they want to say.
This blank printable Santa letter template has no prompts outside of "Dear Santa".
Here, your kids can write about their accomplishments, dreams, and occurrences.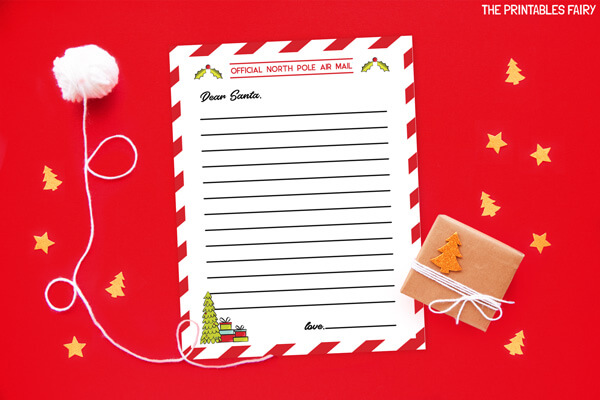 Did you like our designs?
No matter which version you use, I'm sure they will help you create some fun Christmas memories.
Be sure to save your children's letters so you can look back and see how they have changed over the years.
Don't forget to go to the end of this post to download them!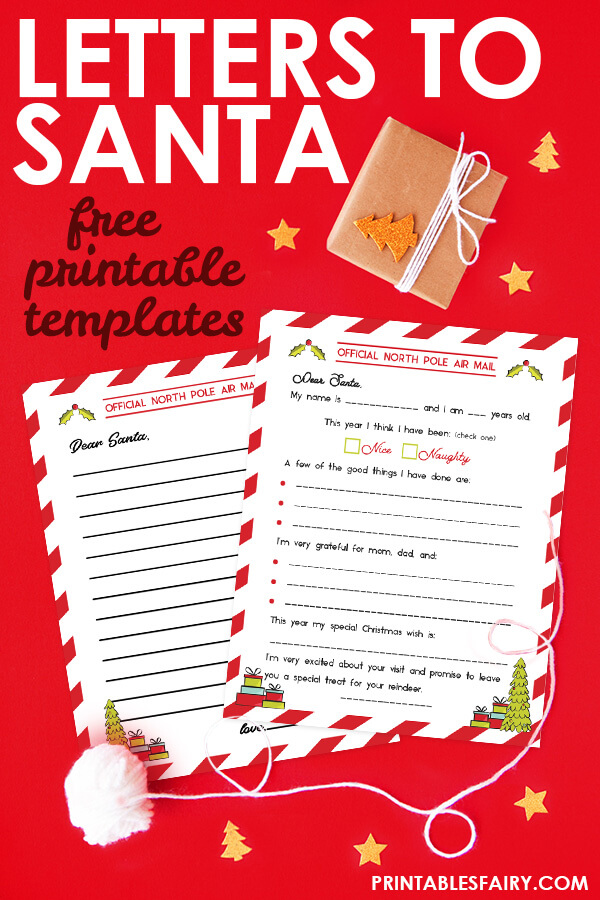 How to Mail a Letter to Santa
Now that your kids have written their letter, it is time to actually mail it to Santa Claus!
The USPS allows parents to write a response letter "From Santa" and receive a postmarked envelope with a North Pole postmark. Check all the details here.
But, if you missed the delivery deadline, or you don't really want to go through all the USPS struggles, don't worry!
Here I have a simple solution to still get a letter from Santa:
The Printable Santa Kit!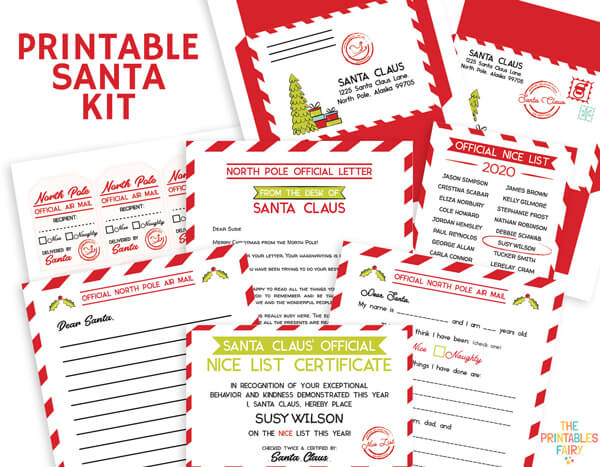 This printable set includes the Letters to Santa and 5 additional items.
You will get:
An editable Letter from Santa that you can customize for your kid.
The Official North Pole Envelopes
The Official Nice List where you can add your child's name.
A Nice List Certificate that you can personalize with your child's name.
The Official North Pole Gift Tags to decorate all your Christmas gifts
Can you imagine how excited your little ones will be with these Santa printables?
Get this set by clicking the link below and create an unforgettable Christmas!
Download the Free Printable Letter to Santa
Ready to get started on this fun Christmas tradition?
First, get the free printable Letters to Santa. Download them by clicking the link below and print them on a US Letter sheet of paper (8.5 x 11 in).
Couldn't be easier!
And check out the Santa Kit to get your complete North Pole Stationery and start an extra-special Christmas tradition.
*Please remember that these printables are for personal use only. You may not sell, share, or distribute the files.
More Christmas Printables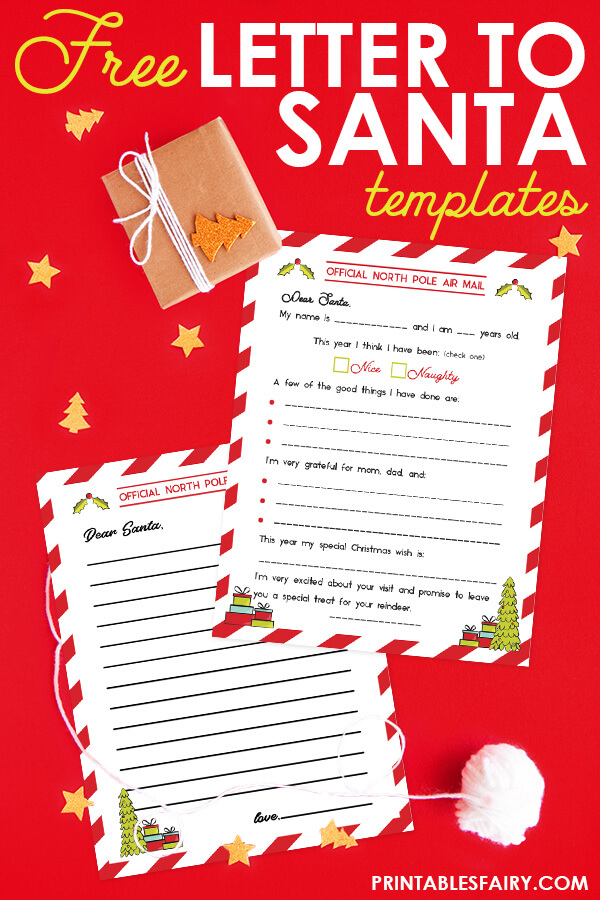 Free Letter To Santa Template