St. Patrick's Day is just around the corner, and with it comes thousands of fun clover-shaped crafts.
But there is always a little struggle, finding the perfect four leaf clover templates to print and use for free.
So, I decided to make my own and, of course, share them with you!
If you are on a last-minute template search, in this post, you'll probably find the clovers you need for this Irish celebration.
There are four different versions that you can use for any of your DIY St. Patrick's Day projects.
You can print them on white paper to create some four-leaf clover stencils that you can cut out for painting, sewing, or tracing over other materials such as glass, foamy, or textiles.
Or, you can also print them on green colored paper or cardstock in case you need some ready-to-go clovers. This will also save you some ink!
The best part is that they are all free.
Get yours at the end of this post and use them in all of your creative projects.
P.S. Don't forget to share those projects with us on Instagram by tagging @theprintablesfairy. I love to see all the beautiful crafts you come up with!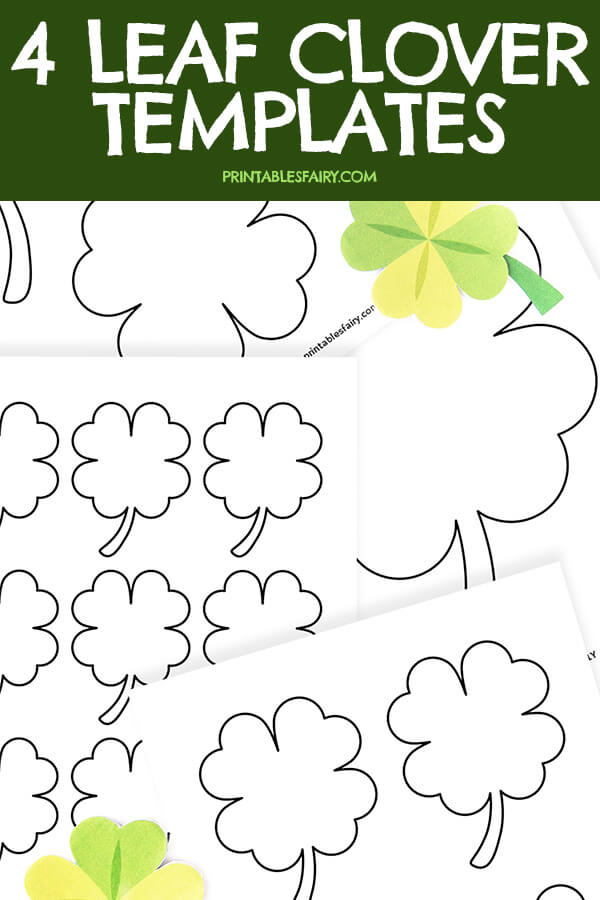 Free Printable Four Leaf Clover Patterns
As I told you above, this printable set includes 4 heart-shaped clover templates that can fit all your St. Patrick's Day crafty needs.
Of course, if you have a suggestion, feel free to leave a comment with your request. I'll try to update this post at least every year.
Keep in mind that these templates are meant to be printed on US Letter paper, so if you print them on a different size, make sure to select Fit Page on your printer settings.
Large Four Leaf Clover Template
The first design is a big 4-leaf clover stencil.
You can use it to paint around it or inside it, make suncatchers, use it for tracing practice, or even make a giant clover puzzle.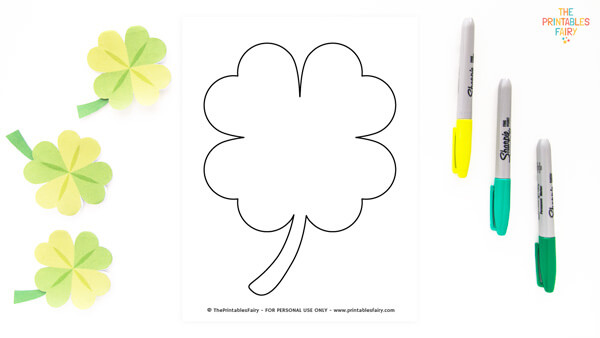 Two Medium Four Leaf Clover Template
If what you want is to make a card, this medium 4-leaf clover stencil will come in very handy.
It can also be useful for quilling projects, making stamps, or decorating your classroom.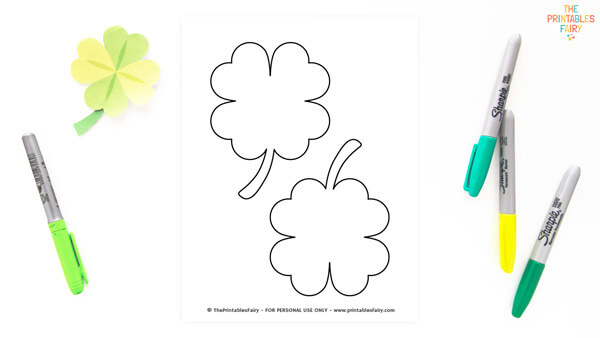 Four Medium Four Leaf Clover Template
Talking about decorations, you can print this page with 4 clover stencils to make a cute garland or write lunchbox notes for your kids.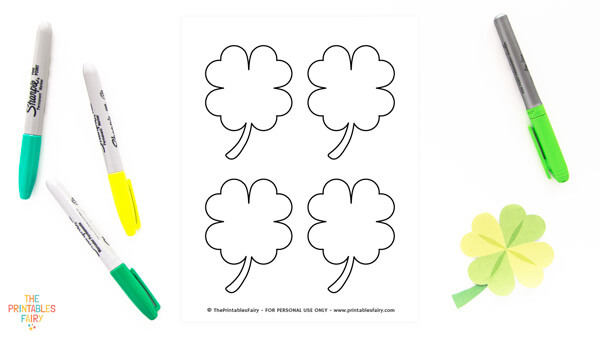 Small Four Leaf Clover Template
If you need many small-sized four-leaf clovers, then this is your page!
You will be able to print 9 small clovers that are perfect for preschool activities.
You can use them to create flashcards, print them on different colored sheets to create a matching game or a patterning game, make a necklace, a bouquet, a wreath, and much more!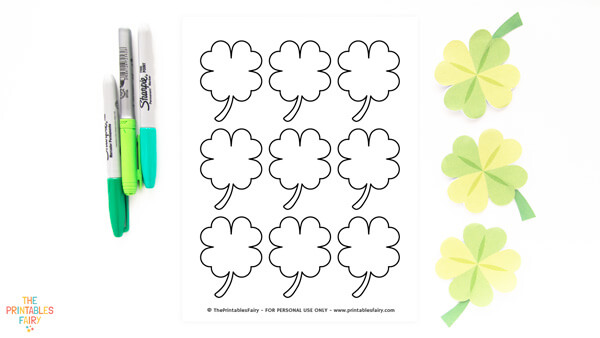 Ready to make your own lucky crafts?
Click the link below to download all the printable clover templates and get creative!
What will you use them for? Leave a comment below.
*Please remember that these printables are for personal use only. You may not sell or distribute the files. If you want to share them, please link to this post and not directly to the PDF files.
More St. Patrick's Day Printables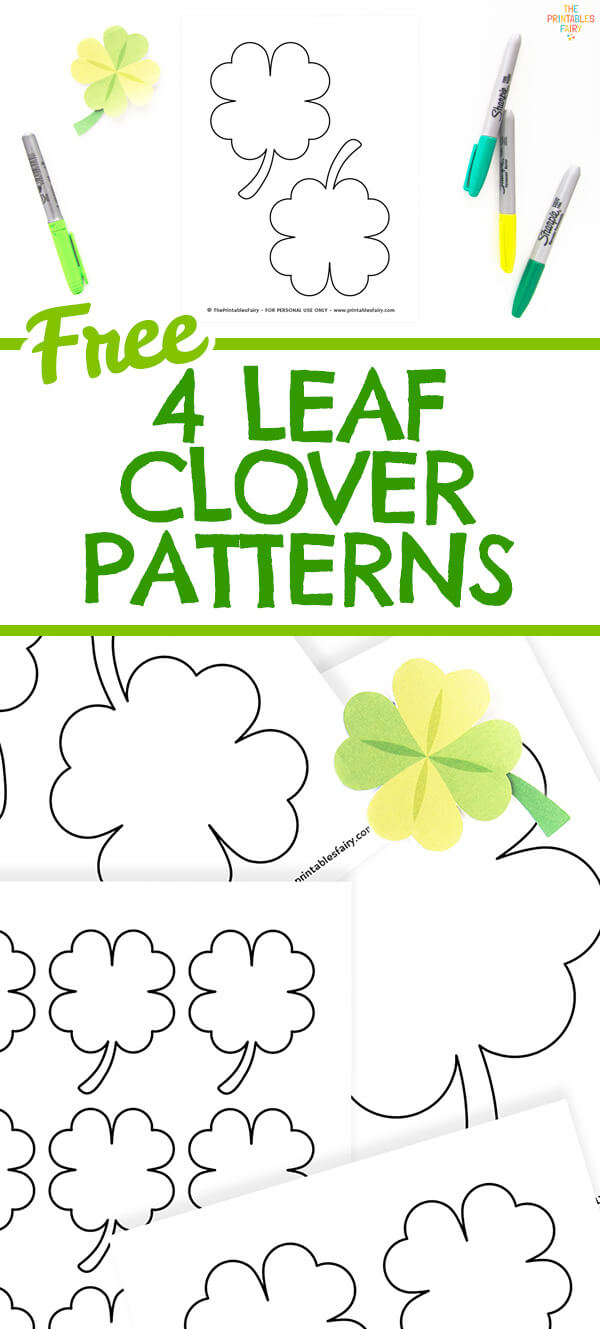 Free Printable 4 Leaf Clover Stencils