Did you totally forget about St. Patrick's Day, and your little leprechauns need to get some treats for their classmates?
I've got a simple idea that you can put up in no time!
These last-minute St. Patrick's Day Rainbow Skittles Treat Bags are an easy and inexpensive option to gift for this holiday.
Plus, your kids can help you put them together and feel extra proud when giving them away.
All you need to put these Rainbow treat bags together is to download the free printable cards at the end of the post and stock up on your favorite Skittles.
Print your download on A4 cardstock (8.27 × 11.69 in) to get 3 cards per page. Of course, you can print as many as you need.
Then, get your kids hands-on into cutting each card. They can use scissors to follow the dotted lines.
While they do that, you can start cutting the rainbow outline with a cutting blade, an Exacto knife, or a sharp cutter. Follow the dotted lines as well. Please keep in mind that this step is for adults only.
Once you have all the cards ready, you and your children can insert the Skittles bags into the rainbow slits, as shown in the picture below.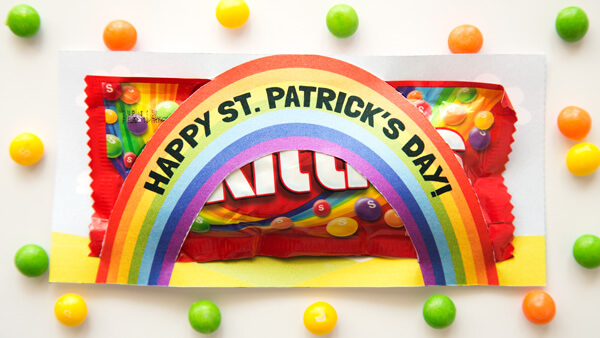 Ta-da! I bet you can't find a better St. Patrick's Day gift!
Ready to make your own?
Download the free printable St. Patrick's Day Rainbow Skittles Cards
*Please remember that these printables are for personal use only. You may not sell, share, or link directly to the files.
Loving these treats? If so, make sure to check out the St. Patrick's Day Printable Tags & Cards!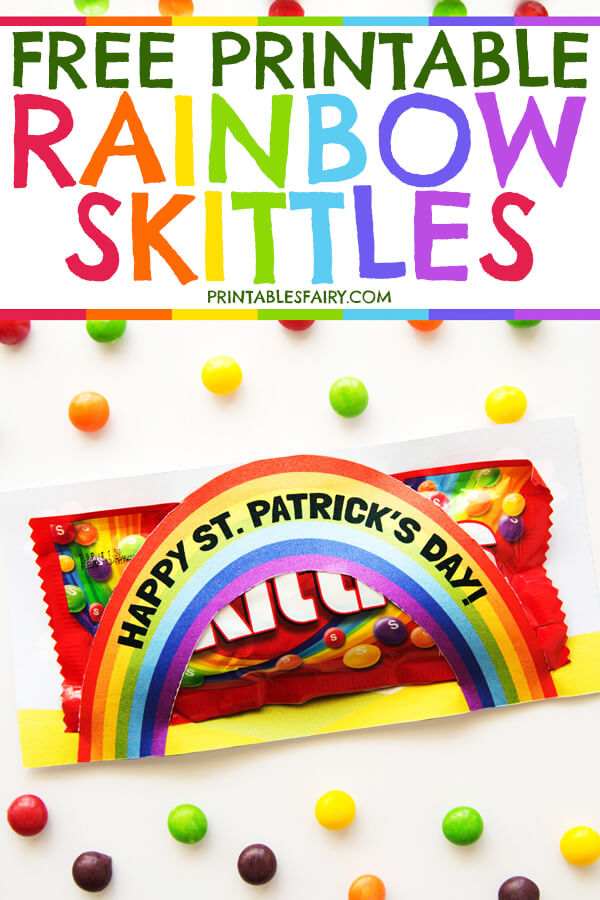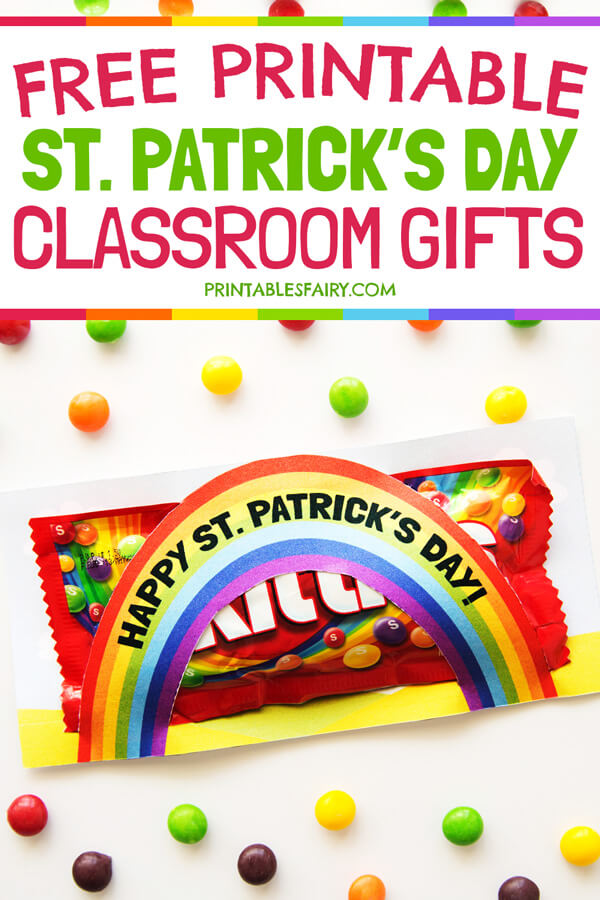 St. Patrick's Day Rainbow Skittles