Spring is the perfect time of the year to make some colorful rainbow crafts with your kids.
That's why I'd decided to share my set of free printable rainbow templates that you can use on any of your projects.
If you have a rainbow-lover at home, are planning some Spring activities, or have a St. Patrick's day craft in mind, these rainbow outlines can make your life easier!
Feel free to use them on their own as coloring pages, for your art projects or crafts, and even for your kid's learning activities.
They come in 4 different sizes: a large rainbow that prints on a single sheet of paper, 2 medium templates, and one with small rainbows.
Perfect for all your creative needs!
All you have to do to print them is download them all at the end of this post.
Just remember that these templates are for personal and non-commercial use only. Do not republish, upload, redistribute, or sell these PDF files.
As always, I can't wait to see how you put these rainbows to good use on Instagram. Don't forget to tag @theprintablesfairy so we can see!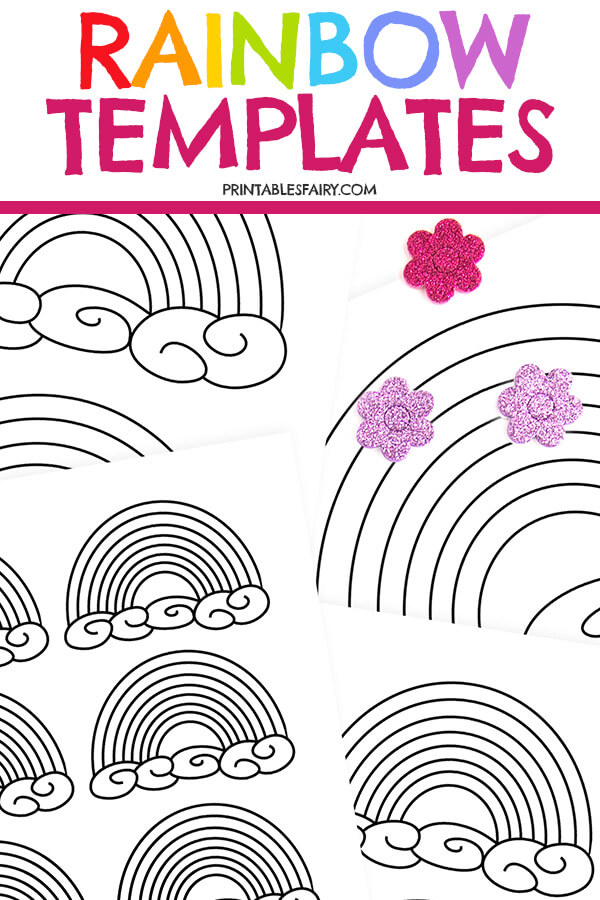 Large Rainbow Stencil
First, we have a large rainbow with clouds. Perfect for making crafts such as suncatchers or kites.
You can also use it as a coloring page with your kids. Feel free to use crayons, markers, or finger paint.
It is a fantastic way to learn about colors and develop fine motor skills while having fun on a rainy day.
If you have older kids, they can also use it as a writing template.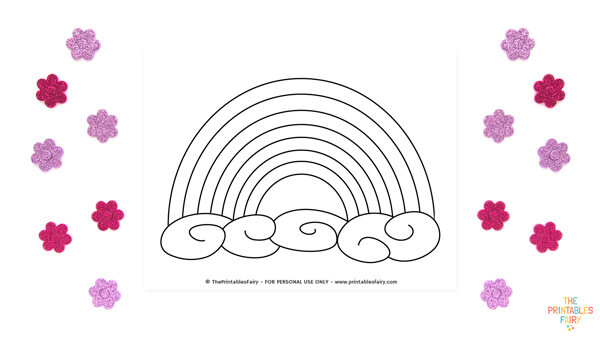 Two Big Rainbow Cutouts
If you rather print 2 rainbows on a single sheet of paper, then this is your best choice.
Use this printable for tracing, practicing cutting skills, and decorating for a rainbow-themed party.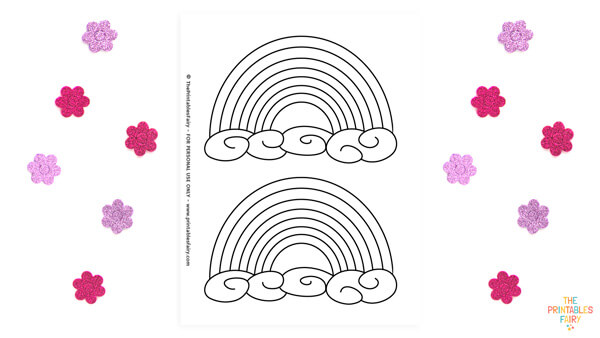 Medium Rainbow Stencils
Then we have some medium-sized rainbows that are perfect for making greeting cards and decorations.
You can also cut out a bunch and string them together to make a cute garland after your kids are done coloring them.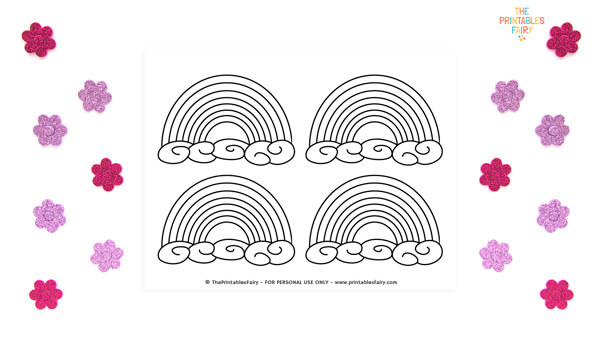 Small Rainbow Printable Templates
If you need many rainbows, this page will be ideal.
You can print 8 per page and use them on all of your crafts and preschool projects.
They are fantastic to practice color recognition and color mixing. Or you can use them to decorate bigger greeting cards.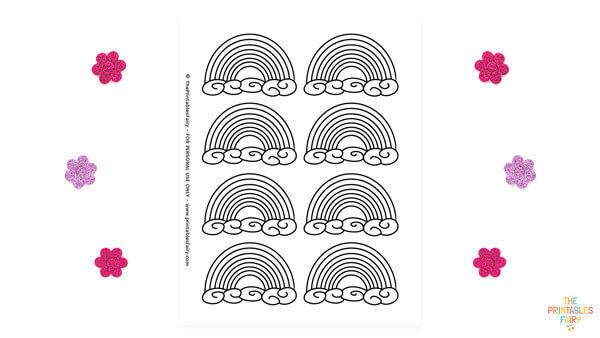 Rainbow Template With Clouds
As you can see, there are a bunch of different ways to take advantage of these rainbow patterns.
Besides the ideas I shared above, you can also let your preschoolers use them as color recognition or color sorting practice worksheets.
Set up your working station with one of these rainbows and a handful of candies, buttons, or beads. Let your children sort their items, lining them up on the rainbow's arches.
It's just fun for the youngest at home!
Ready to download your own?
Click the link below to get your free printables.
And don't forget to let us know in the comments below what will you use them for?
GET THE PRINTABLE RAINBOW TEMPLATES
* To feature or share these printables, please provide a link to this page instead of linking directly to the PDF. This way, I can continue to provide free content for you. Thank you 🙂
Other St. Patrick's Day Printables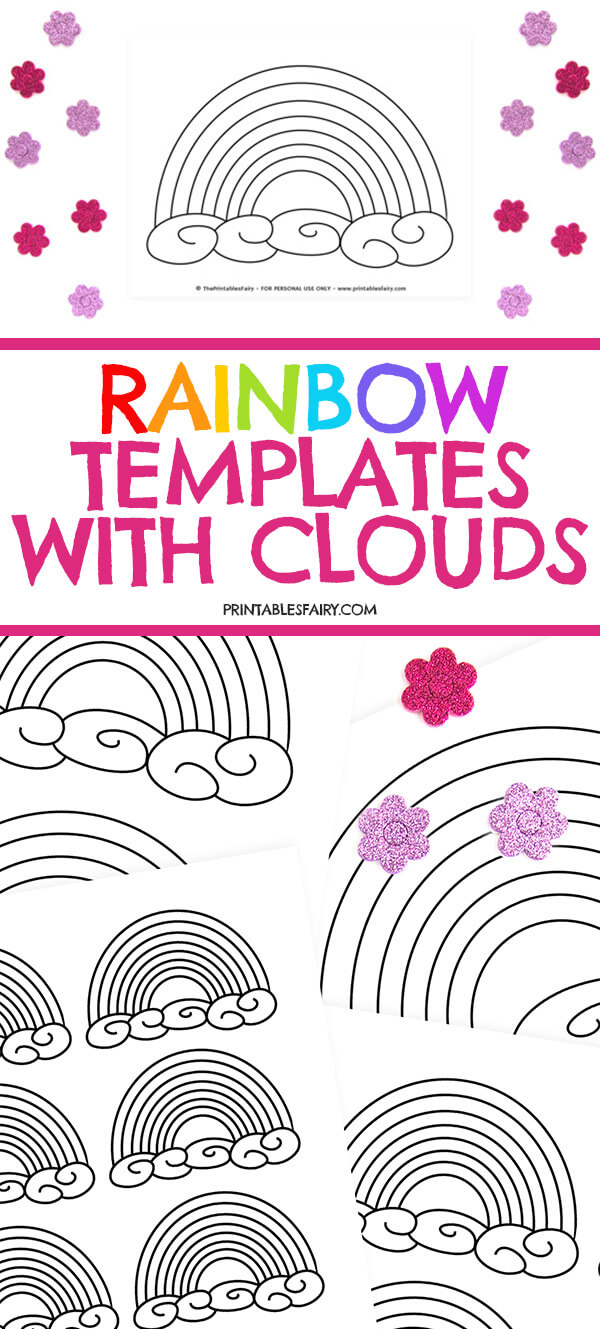 Free Printable Rainbow Templates in Large and Small