In some places, winter can get freezing cold, making it impossible to even think about playing outside.
But that doesn't mean you can't enjoy your time indoors!
These free printable Winter playdough mats are an easy hands-on activity that will boost your children's creativity and fine motor skills.
Yup! This fun winter activity is not only a way to keep your kids busy at home but also a fantastic add-on to your winter lesson plan.
I'm sure they will become your go-to activity for toddlers, preschoolers, and kindergarteners this season!
The best part is that almost no prep is required. All you have to do is:
Download the mats at the end of this post.
Print them on paper or cardstock.
Laminate them or place them inside sheet protectors.
Play!
Super simple – and I can assure you that your kids and you will love these printables so much that you will reuse them every year.
Now, let me show you what is included in this set!
P.S. If you want more seasonal printable mats, take a look at these free Christmas Playdough Mats! There are six different designs that can complement these winter mats very well!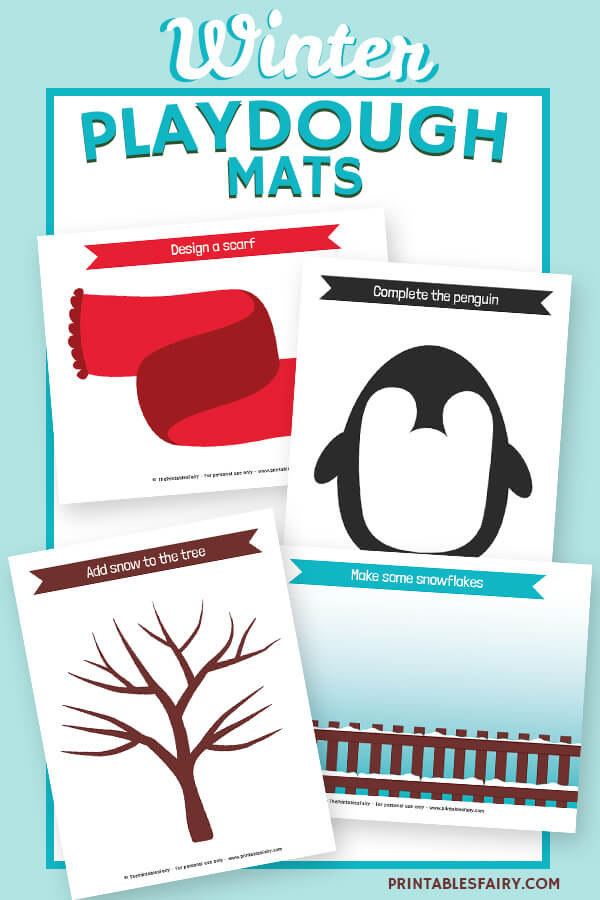 Free Winter Playdough Mats
This Winter Playdough Mats Kit includes four different prompts related to this season.
As I told you before, with these mats, your kids will be able to have some fun learning, develop their hand muscles, and express their creativity.
Down below, I'll show you how you can use these printables to get the most out of them!
Snowflakes Playdough Mat
You can use the Snowflakes playdough mat as a counting activity that will help your kids develop their number recognition and counting skills.
Simply ask your children to make a certain number of snowflakes and add them to the sky.
And if you laminated your page, you can even write down the number with a washable marker.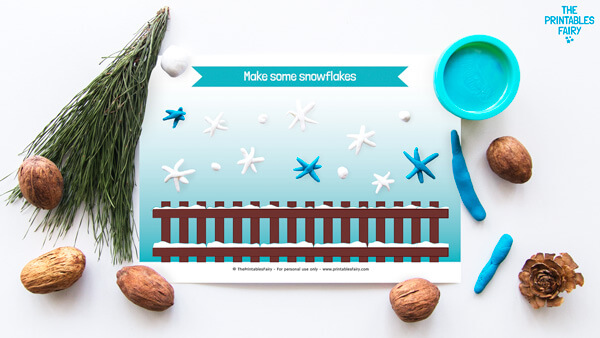 Making snowflakes can be a little tricky. Don't worry, they don't have to be perfect!
You can just make some little balls or roll some mini playdough snakes and stick them together, as shown in the picture above.
Snow Playdough Mat
With this play dough mat, your kids will have to add some snow to the tree.
They can put snow on the branches by rolling white playdough and squishing it slightly.
They can also create snow piles at the bottom and snowflakes falling down.
Creating these shapes will help strengthen their hand muscles and develop their motor skills.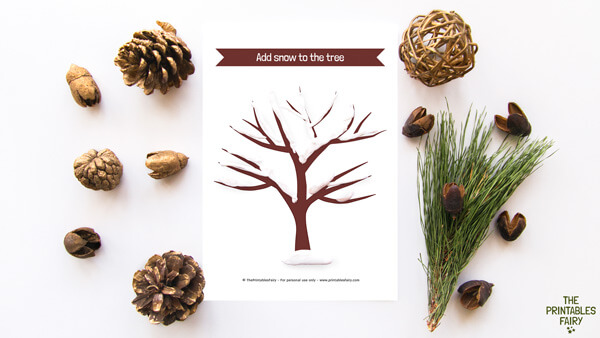 Penguin Playdough Mat
Your kids can get creative with the Penguin playdough mat.
Make them use their playdough to give this penguin a beak, eyes, feet, a colorful scarf, and a hat to keep it warm on a wintery day.
Remember that this is a creative prompt, so let your kids dress up their penguins with the craziest outfits. Maybe their penguin wants to go to space?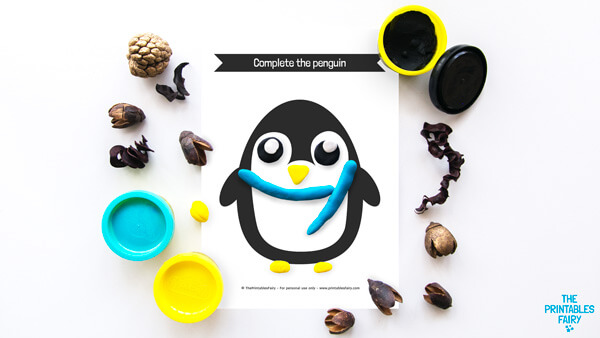 Scarf Playdough Mat
With this mat, your kids have to design a cozy scarf.
Roll and squash your playdough to create fun shapes and patterns for your scarf.
This activity will not only help your kids work on their fine motor skills but also help them practice shape and color recognition.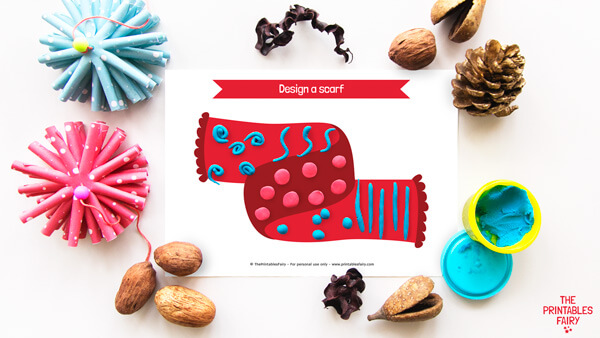 Download the Printable Play Dough Mats
To get these free printable Winter Playdough Mats, just click the link below.
Once you have downloaded them, print them on US Letter sized paper (8.5x11in).
If you are printing them on different paper sizes, don't forget to select Fit Page on your printer settings.
Enjoy your time indoors with these fun playdough mats!
And if you take pictures using them, don't forget to share them on Instagram by tagging @theprintablesfairy. We'd love to take a look. 💙
*Please remember that these printables are for personal use only. You may not sell or distribute the files. If you want to share them, please link to this post and not directly to the PDF files.
More Winter Printables: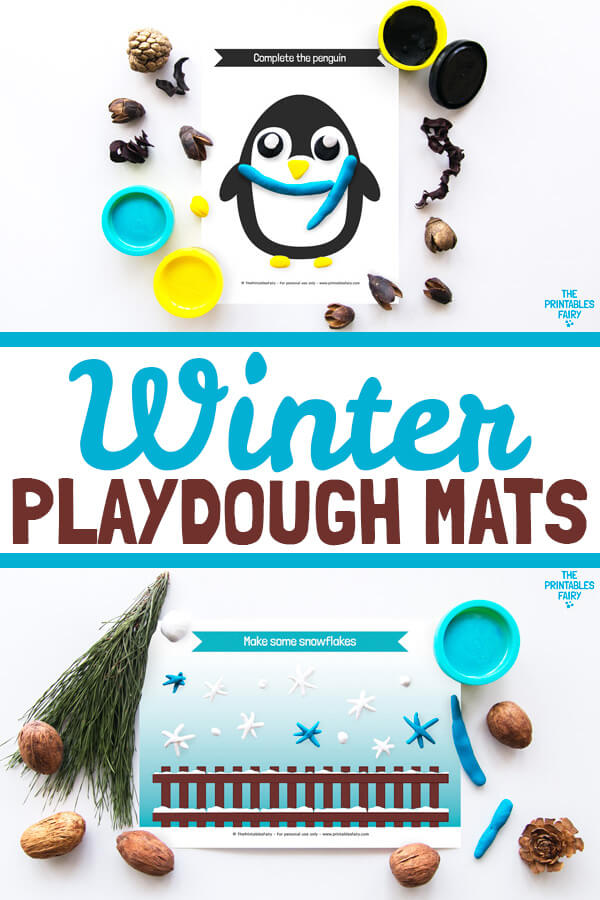 Free Printable Winter Play Dough Mats