Mother's Day is almost here and I thought it would be fun to create a Printable Mother's Day Questionnaire since last year, the little ones enjoyed filling the Father's Day Questionnaires so much!
As you can tell, we've always loved filling in questionnaires. It makes the kids so happy to make a special gift on their own, and you can keep these to remember all their sweet answers once they are grown. (And to have a good laugh at their crazy occurrences).
I made this Mother's Day questionnaires with kids of all ages in mind. There is enough space for younger kids to draw their answers, and for older kids to write them down if they prefer. Or they can make a combination of drawing and writing down their responses. Just let them be as creative as they want.
This questionnaire includes the following prompts:
My mom always says …
I love to … with my mom
5 reasons I love my mom
My mom loves to eat …
My mom loves to play …
My mom's job is …
Me and my mom portrait
If you are a teacher, you can make your students fill in these questionnaires for their moms and grannies. They are an easy idea that will not take you too much time nor mess, and that moms will love for sure!
Feel free to print it for your own kids, grandkids, or for your classroom! Personal Use Only Please 🙂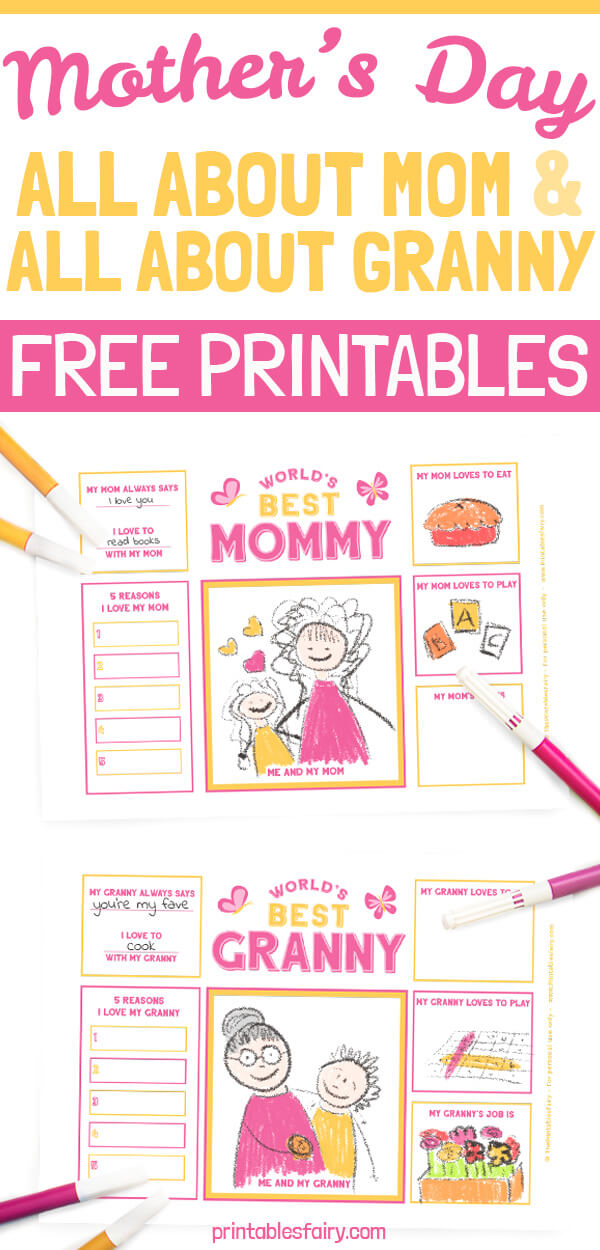 All About My Mom Printable
Make your kids answer this questionnaire before Mother's day.
You can print it on an A4 (21 x 29.7 cm – 8.27 x 11.69 in) paper and put daddy in charge!
If you're printing on a different size, make sure to select Fit Page from your printer settings.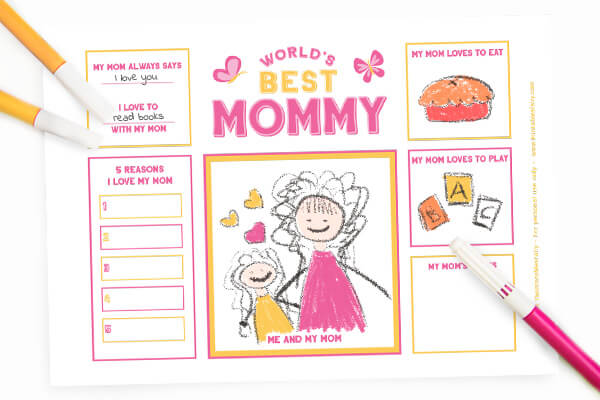 All About My Granny Printable
I received many requests for a Grandma version of this printable, so here it is!
I'm sure grannies everywhere will love this sweet and sentimental gift.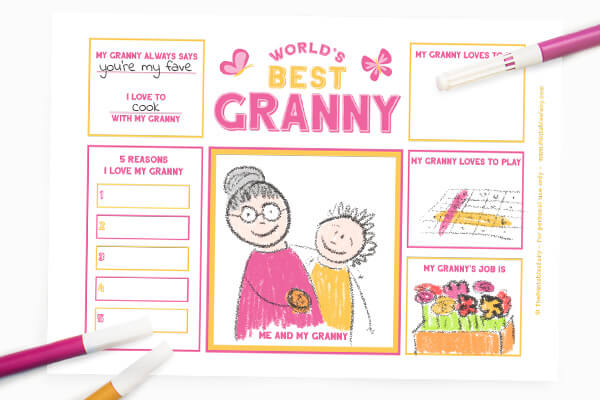 These printables are exclusive to my subscribers only. To get them, enter your name and email in the box below. You'll automatically subscribe to my email list, where I share more printables and ideas.
If you want to share your kids' funny and cute responses with us, feel free to tag me on Instagram at @theprintablesfairy. I'm always happy to see how my printables made your days better!
Other ways to celebrate Mother's Day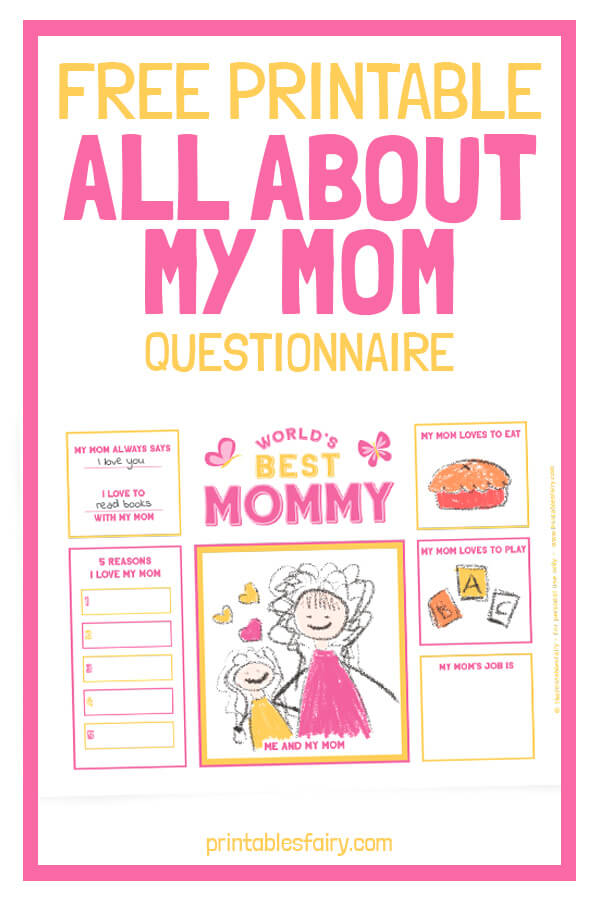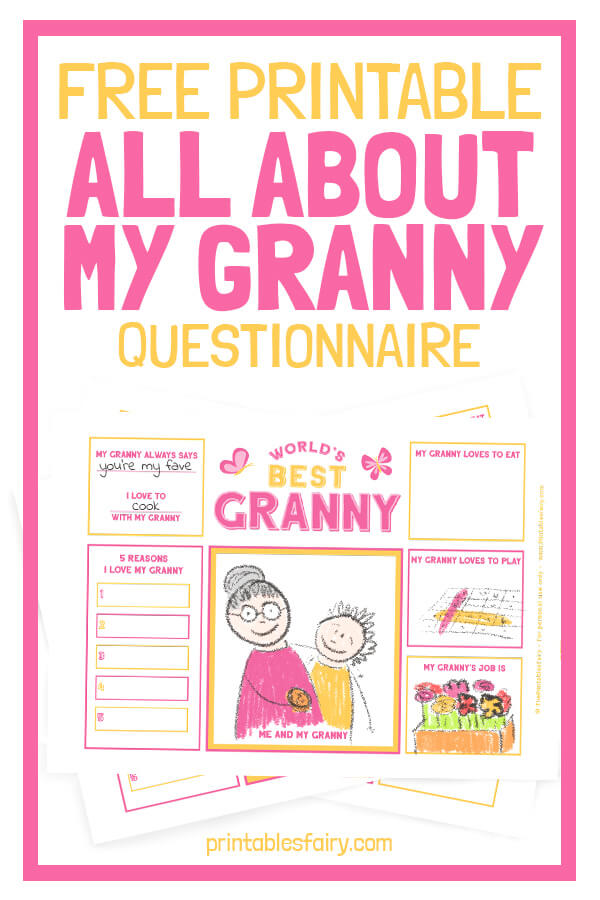 Mother's Day: All About My Mom Printable