Let your kids create a unique and special gift with this Father's Day free printable questionnaire.
I designed it for dads and granddads, so everyone can get a gift on this special day!
Let the kiddos fill them with drawings, words or even stickers. All you have to do is print as many as you need on A4 or US Letter papers. Super easy!
You can also turn this into a yearly activity and include it into your family's keepsake. There is nothing sweeter than looking at your kids' drawings and memories once the years pass by.
And if you are an elementary teacher, you will love this Father's Day questionnaire, and so will your students and their dads!
What are you waiting for? Get these printables at the end of the post and make a personalized gift for dad and granddad now.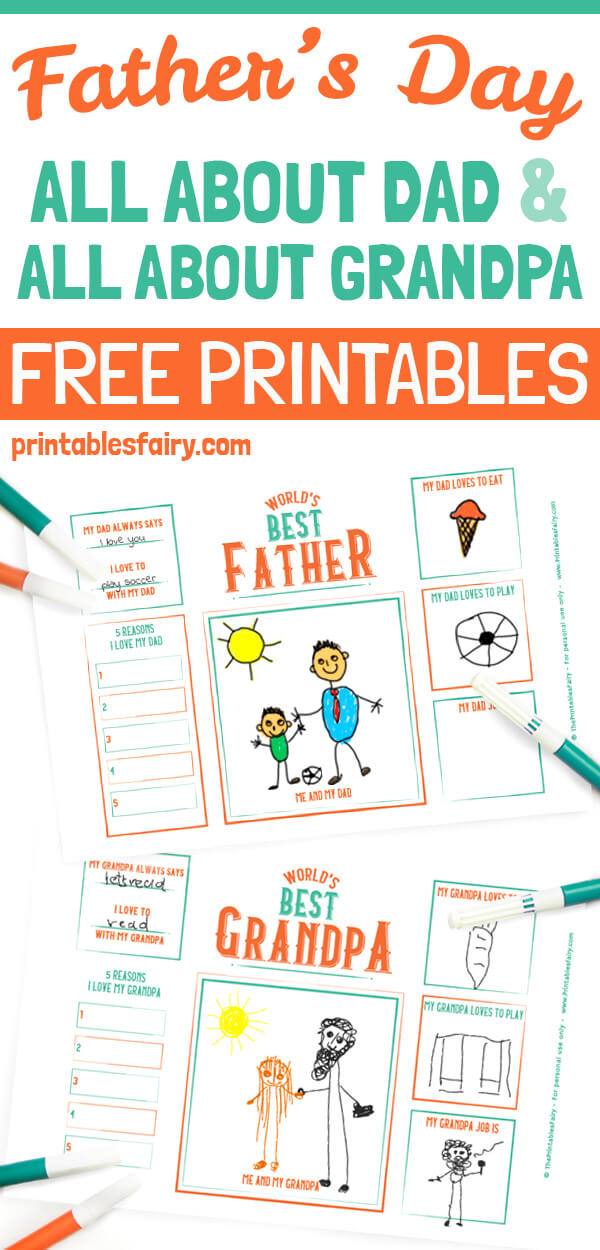 All about my dad printable
Set the table with different colors, pencils, markers, crayons and let the little ones get as creative as they want.
We tried this activity at a family gathering, and it was nice to see them work together and help each other fill in their responses.
They didn't want my help though!
They just wanted me to check if no one was coming since nobody wanted to ruin the surprise for their dads. Ha! I'm sure they will love these handmade gifts.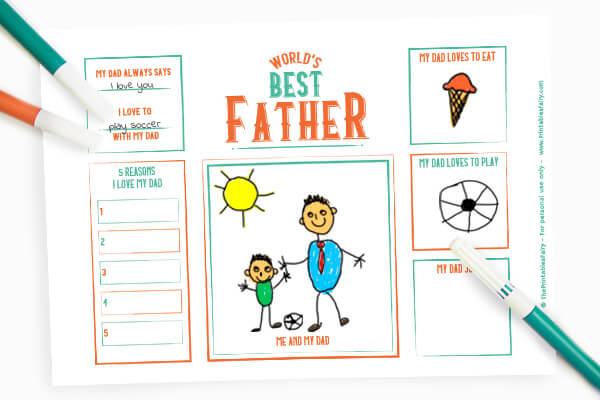 All about my grandpa printable
A week after creating the All about my dad printable, the little ones insisted that we had to make a grandpa version … and I couldn't say no.
That's how I ended up with the All About my Grandpa printable.
You can do this activity at home with your kids and then visit grandpa.
Or, it can also be an excellent group activity for the classroom or a family gathering like ours.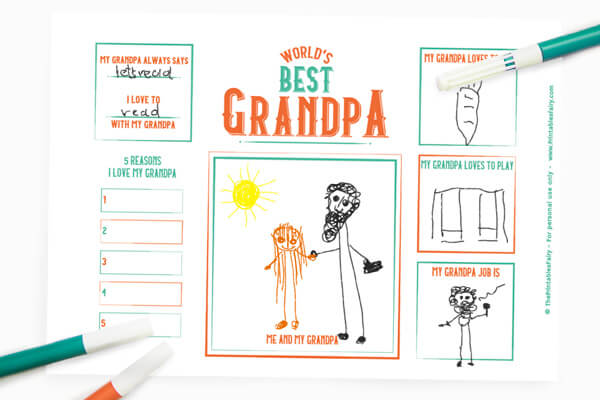 By the way, these printables were designed to match this Father's Day Breakfast In Bed Kit.
Ready to celebrate Father's Day with these printables? Enter your name and email on the form below and get this exclusive subscriber printables + join my email list!
↓Get your Father's day Printable Questionnaires Here↓
Other Ways to Surprise Dad on Father's Day: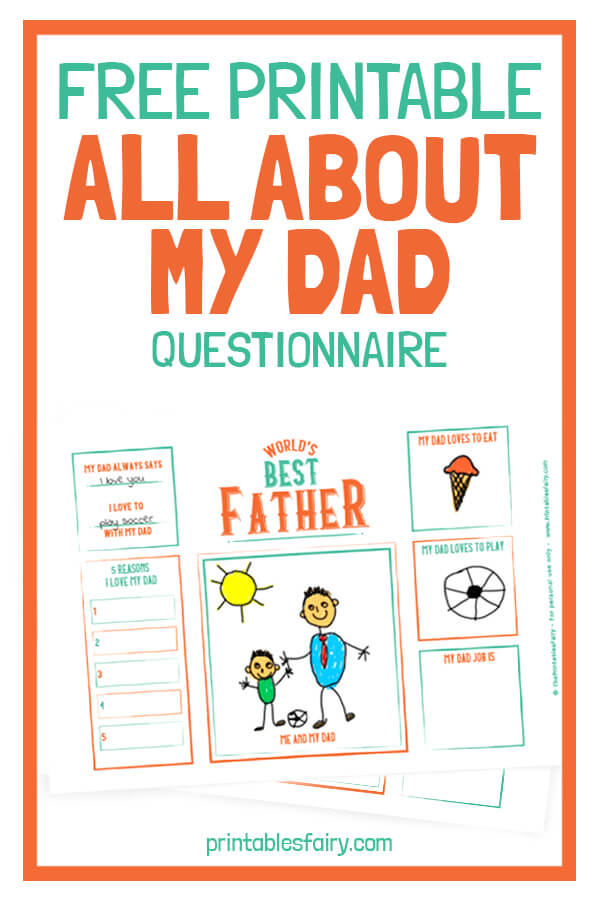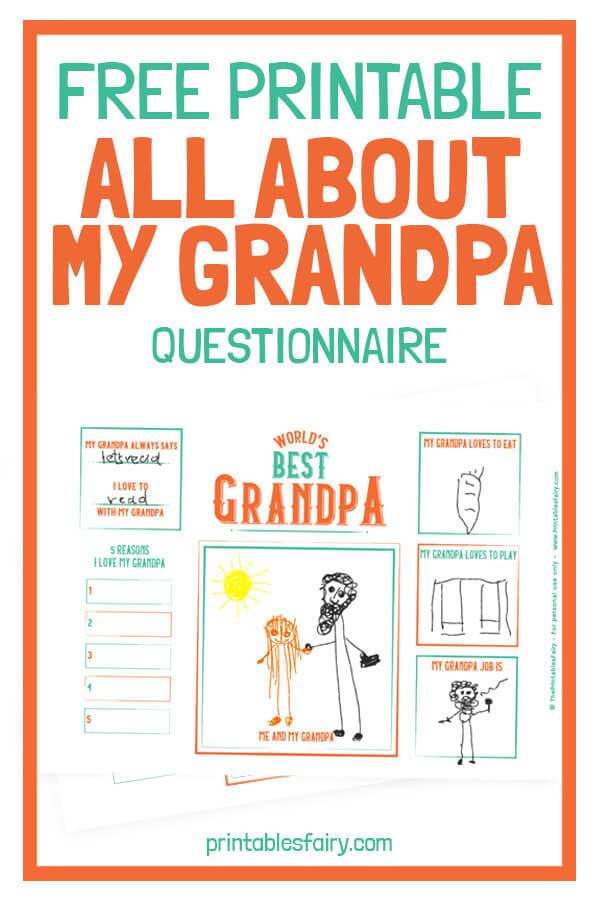 Free printable All about my Dad