There are never enough ways to show dad how much he is loved on his special day.
But if you are running out of ideas or time, here I got you a solution.
A roundup list of the best Father's Day printables available on my blog!
Whether you are looking for a last-minute Father's Day gift or for a fun activity to try with your kids, I've got you covered with cards, interviews, coloring pages, coupons, and more.
It is just the perfect compilation of free printables for dad and a couple of premium options that will make this day unforgettable.
Ready to bring a smile to dad's face?
Scroll down to find them all!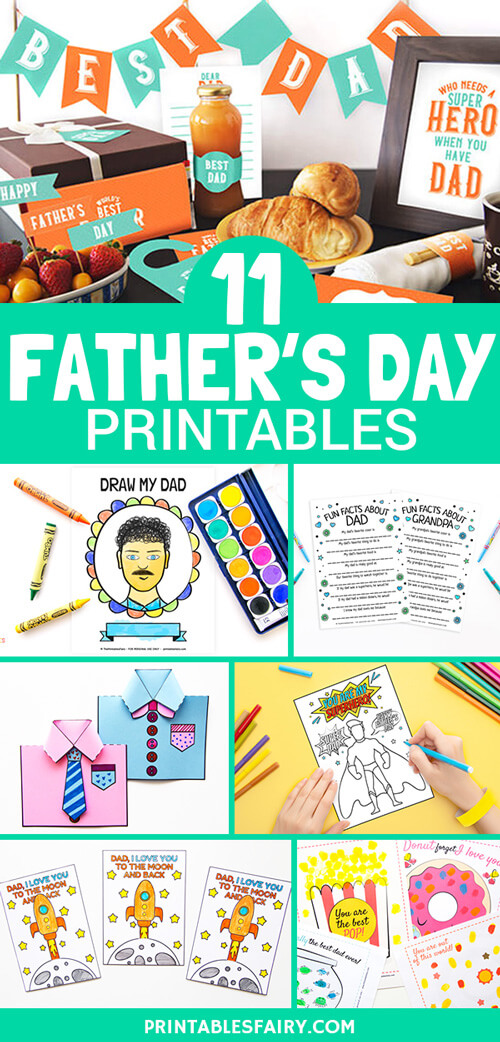 Free Father's Day Printables
Showing dad how much you love him doesn't have to cost a thing.
That's why here you can find the best Father's Day free printables.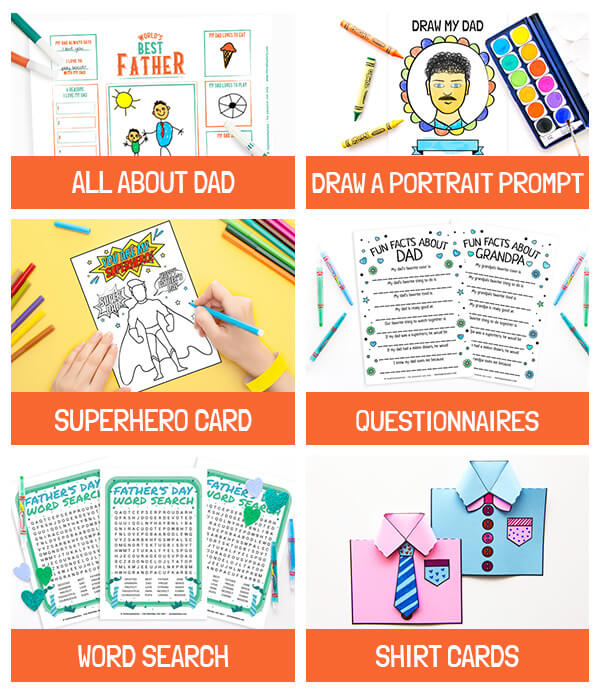 Let's start this list with our fun and colorful All About Dad. It has space for kids to write and draw everything they know about their dad. And there is also an All About Grandpa included at the bottom of the post.
For the youngest kids at home, I designed this Draw a Portrait Prompt that can be used in many creative ways. It is also perfect for art lessons and directed drawing.
If dad is a comics fan, then he is going to love this Superhero Card for Dad. It is a fun way to transform dad into a superhero and let your children's creativity go wild.
For the oldest kids, we have this Father's Day Questionnaire. It includes simple and fun questions about dad and grandad. Even kids who hate writing will love this!
Looking for an activity to try at your party? Why not give this Father's Day Word Search a chance. It is perfect for kids and adults. And can be a perfect game to put those brains to the test.
Finally, if you want to make a card for dad, these Printable Shirt Card Templates will make your life easier. You can print them on different colored paper and then mix and match the accessories to make a card for all the fathers and grandfathers in your life. It is also a great option to make in the classroom.
More Printables For Dad
If you're on a tight budget or simply hate the idea of spending a bit too much, here is a little list of Father's Day printables that won't break the bank but will bring ALL the fun!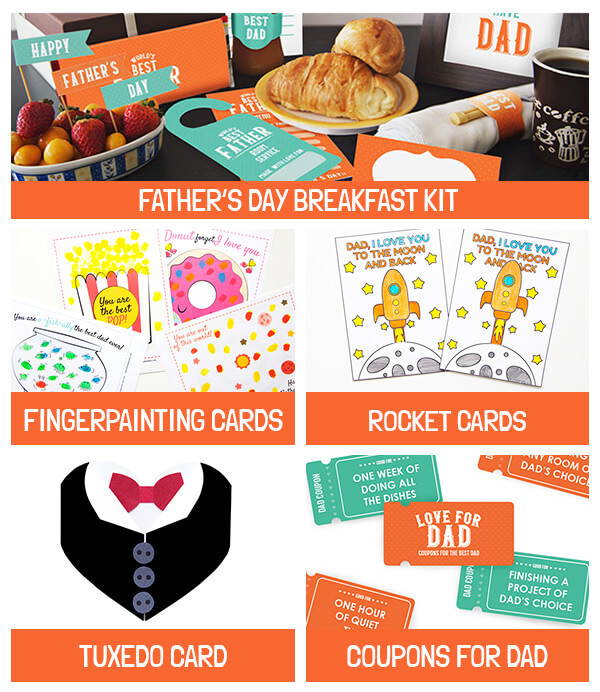 Who doesn't enjoy having breakfast in bed? Now, you can make it extra special with this Father's Day Breakfast Kit. It includes 10 different items that you can put together to create an unforgettable morning.
Toddlers and preschoolers at home? These Father's Day Fingerpainting Cards will come in handy. With 4 different cute designs, your little kids will be able to create an adorable gift using just their fingers.
If you are looking for an interactive card, you will love these Father's Day Rocket Cards. With this fun printable craft, your kids will be able to create a rocket that actually flies to the moon and back. And the best part is that it is extremely easy to make and mess-free!
Is dad too fancy for a simple shirt card? Take it to the next level with this Heart Tuxedo Card Template. All you have to do is print and assemble. There really isn't an easier card!
And to close with a flourish, here you have the Coupons for Dad. With 17 pre-written messages and 6 blank coupons, there couldn't be a more complete gift than this. Check it out!
Did you enjoy our Father's Day roundup?
I'll update it every year with more printables for the king of your home, so don't forget to bookmark this post!
And if you have other ideas or printable requests, please leave them in the comments below. I will keep them in mind for the future.
Remember that this day is all about love.
Whether you make a big gift, a simple card, or a fun craft, dad will love your effort in making Father's Day extra special for him. 😉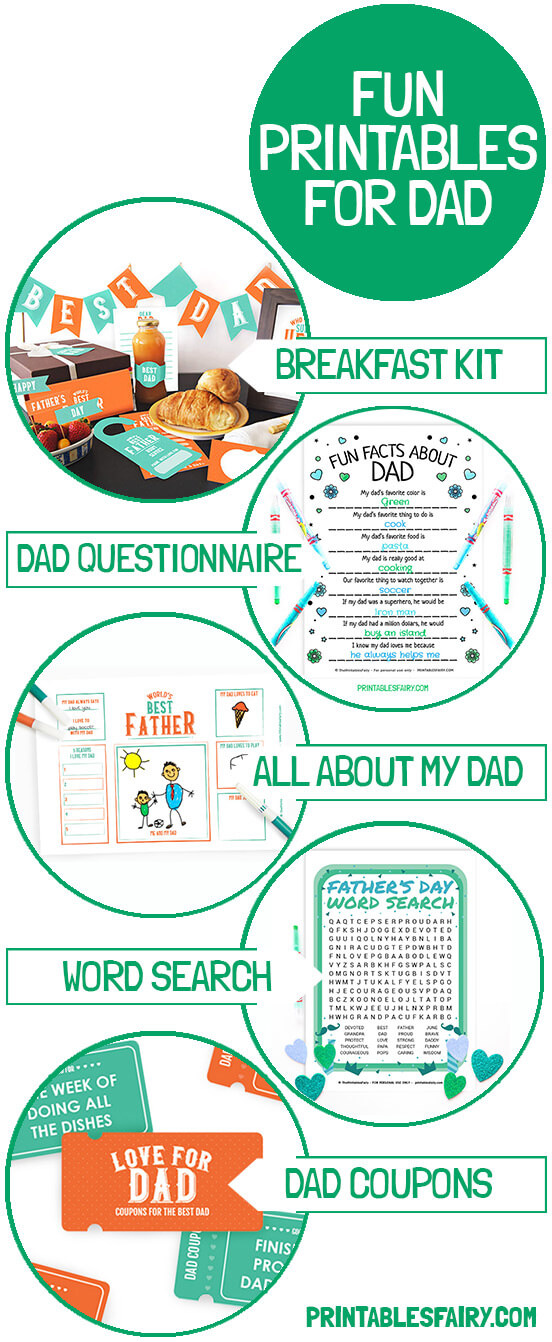 Father's Day Gifts You Can Print At Home