This year we are planning a different New Year's Eve celebration.
We have decided to stay home, which means we had to think about something to entertain the kids.
You know, every year, as they get older, they do their best to stay up until midnight.
And it is not easy.
To help them, I have designed these fun printable New Year's Eve coloring pages that can be used throughout the night.
They will not only keep the kids distracted but will also help adults keep their eyes open.
You can use them as playmats before dinner is served, and once your children are done coloring them, you can frame them and use them as decorations.
You can also save them as keepsakes in a little box. You can look back when your kids have grown and see how much their coloring and creativity have changed.
In this post, I'll show you all the pages included in this mini-kit. And you can download them for free at the end of it.
There is a total of 4 free printable coloring pages to start this year on a good note.
Let's take a look!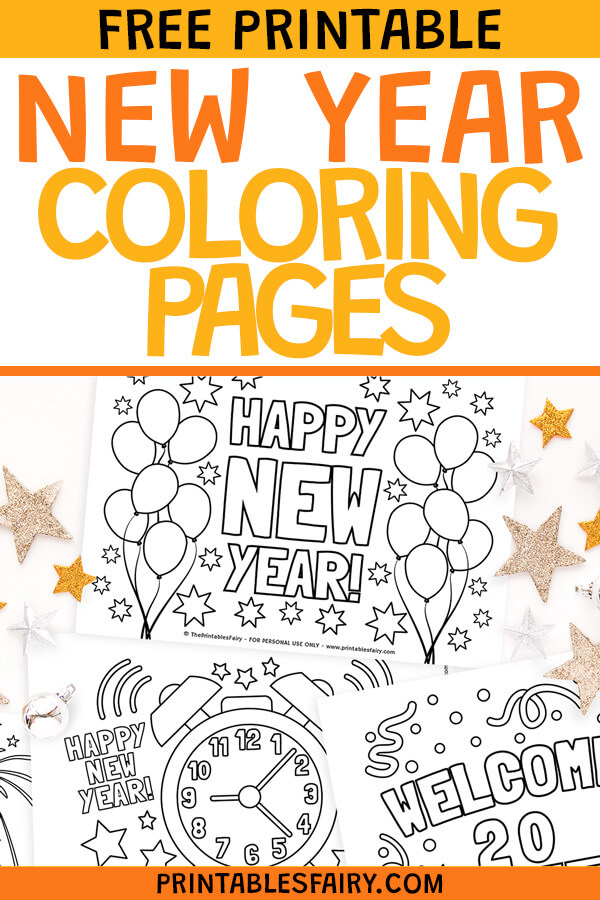 P.S. I've also created this New Year's Eve Activities board on Pinterest and filled it with fun ideas you can try with your kids this special night. Take a look and follow it if you want some inspiration.
P.S.S. And if you can't download these printables right now, don't forget to PIN this post to save it for later.
Happy New Year Coloring Page
This Happy New Year coloring sheet is a fun way to ring in the new year.
We like to use this particular one as a placemat for both kids and adults.
Let your creativity fly and create unique patterns for the letters, balloons, and stars.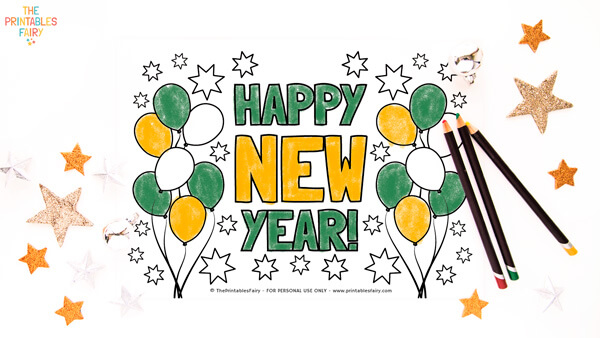 Welcome to 2022 Coloring Page
If all you want is to welcome the year, this coloring sheet is for you.
Pick cheerful colors for the confetti and the hats (make your own New Year Hats, too!), and complete with the year you are celebrating.
This time, it's 2022 (Let's hope it looks nothing like 2020 🤞)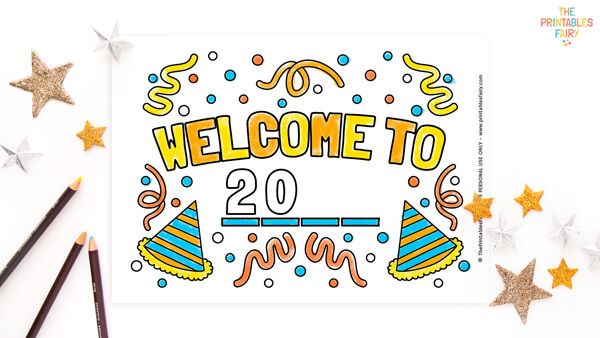 New Year's Eve Countdown Coloring Page
The third page I'm sharing with you is a New Year's Coloring Countdown.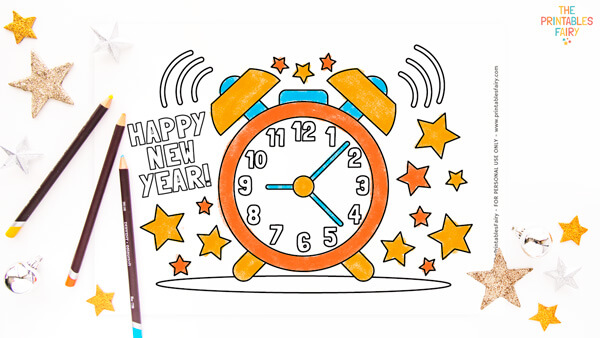 We like to start the countdown from 1 P.M. and make the kids color the numbers through the night.
They get so excited and can't keep themselves from asking what time it is.
But don't worry, the best part is that they can color other parts of the drawing as well, which gets them a little busy every now and then.
New Year's Fireworks Coloring Page
The last page features some nice fireworks.
For some reason, we enjoy reading The Explosive Story of Fireworks! by Kama Einhorn every year. It's just fun and interesting to learn the history of fireworks and how much they have changed over the years.
I mean, if we enjoy looking at fireworks, why not learn a bit about them.
You can use this coloring page after reading this inspiring book, and don't forget to color the skyscrapers too!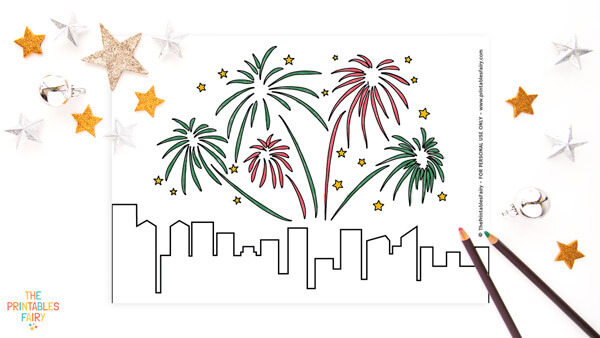 Get the New Year's Coloring Sheets
All you have to do to start having fun with these pages is click the link below, print, and color.
Remember that you can print each page on A4 paper (8.3 x 11.7 inches).
If you want to print on a different size, like US Letter (8.5 x 11 inches), make sure to select Fit Page on your printer settings. This way, the pages won't get cut off.
Print as many copies as you need for your New Year's Eve party.
And if you want more activities to try this year, take a look at the ones right under the download link.
Happy 2022!
DOWNLOAD THE NEW YEAR'S EVE COLORING PAGES
*Please remember that these printables are for personal use only. You may not sell or distribute the files. If you want to share them, please link to this post and not directly to the PDF files.
Other Fun Activities To Try On New Year's Eve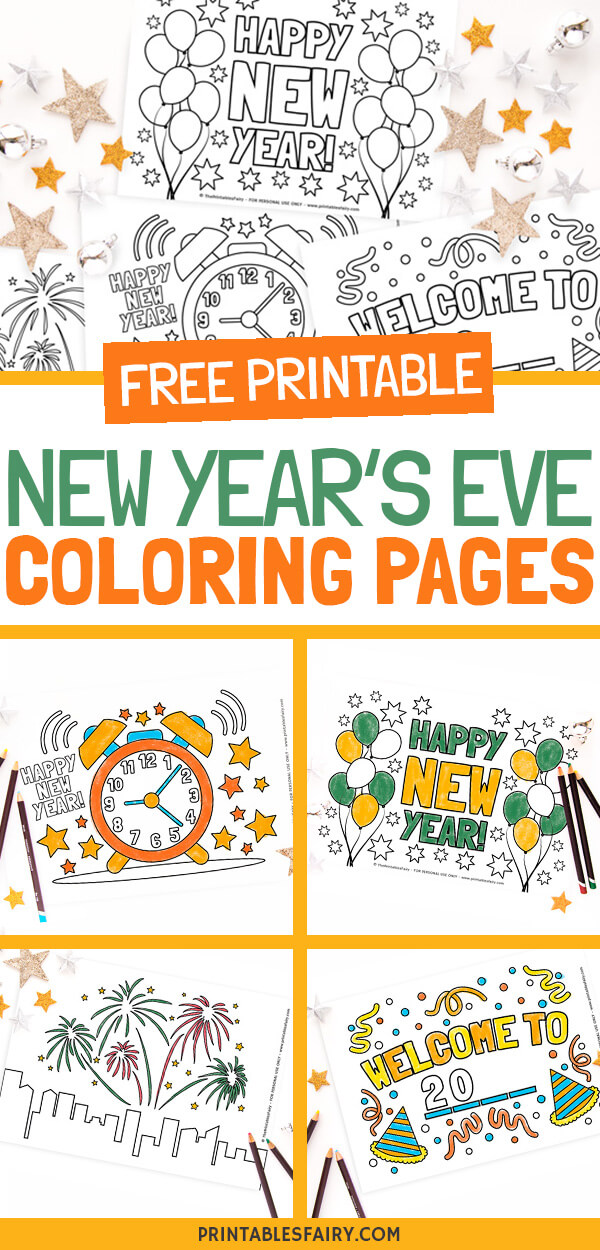 New Year's Eve Coloring Pages