When it comes to Thanksgiving crafts, we instantly think of turkeys. We've made many different kinds of turkey crafts before, but this time, we wanted to create something especially for toddlers and preschoolers.
This paper plate turkey craft is perfect for young children to celebrate Thanksgiving or Fall.
The best part is that only a few materials are required, such as cheap paper plates, paint, and our free printable turkey template available at the end of this post.
This is a great craft to have some Thanksgiving fun with the whole family while your little ones improve their fine motor skills, creativity, and imagination. Older kids like to join in as well and make their own versions with their younger siblings.
You can also use this craft during craft time at school. I recommend using acrylic paint for fast drying, especially if you have a couple of impatient kiddos.
Ready to gobble?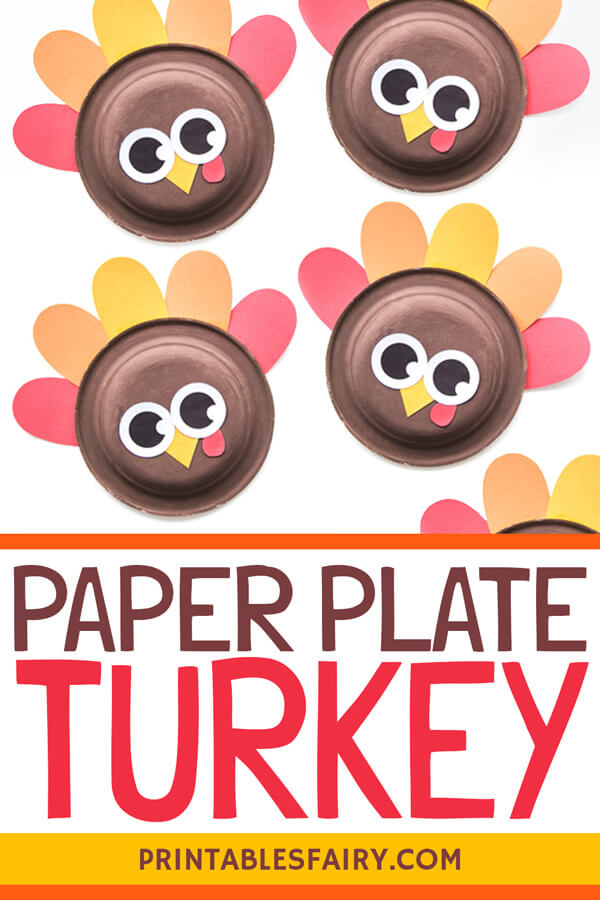 How To Make A Paper Plate Turkey Craft
In this post, you'll find all the materials we used to make our turkey paper plate craft.
You'll also find step-by-step directions and a video where I show you how to make it.
Then, you will be able to download the free printable template to recreate this turkey easily.
Sounds perfect to you? Let's make a turkey!
Materials
Turkey Paper Plate Template (download it at the bottom of this post)
White cardstock and printer
Paper Plate (we used a small one)
Red, yellow, blue, and white paint (or brown paint)
Paintbrushes
Mixing palette or any surface to mix your paint
Scissors
Glue stick
Instructions
Cover your crafting area with some paper scrap to protect it from paint stains.
This time, we wanted to practice some color mixing by combining red, yellow, blue, and white paint to create brown.
Once you have your paint ready, bring your small paper plate to the table, flip it over, and paint it brown.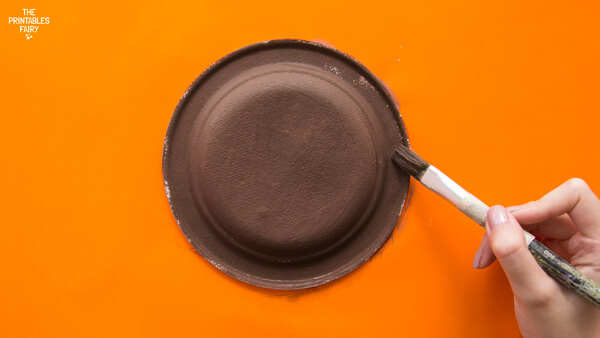 While you let your paper plate dry, download the turkey template at the end of this post, print it, and cut out the feathers, eyes, beak, and waddle.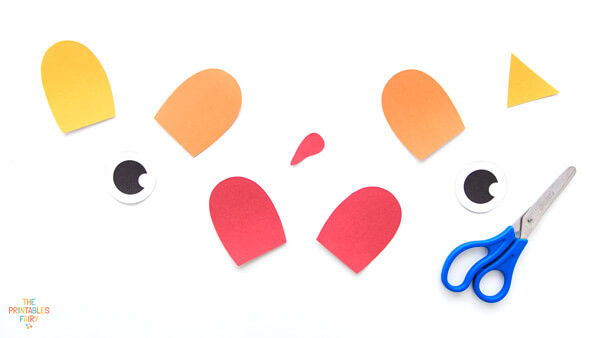 Glue the beak on top of your paper plate.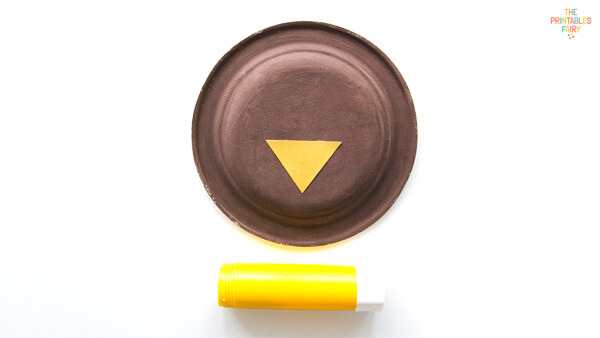 Stick the waddle on top of the beak.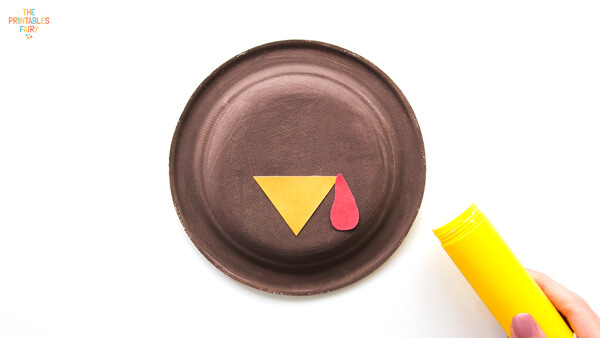 Paste the eyes on top of the beak and the waddle.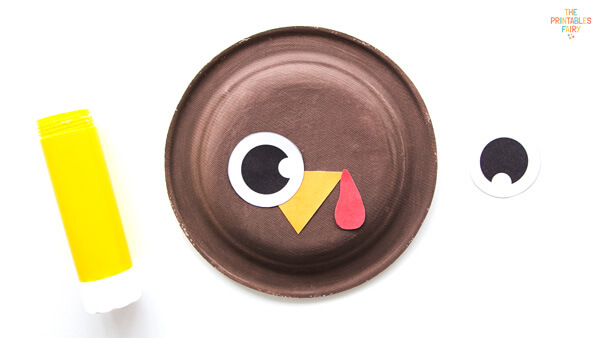 Glue the feathers onto the back of the paper plate.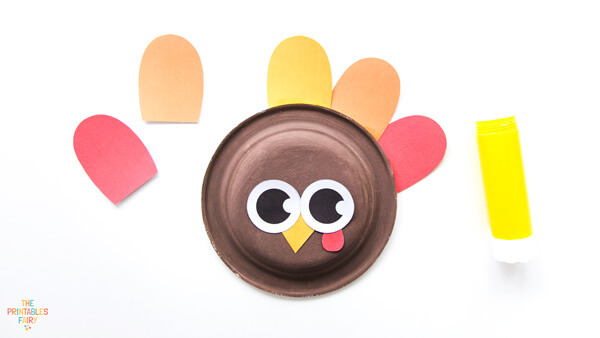 These cute turkeys are ready to celebrate Thanksgiving!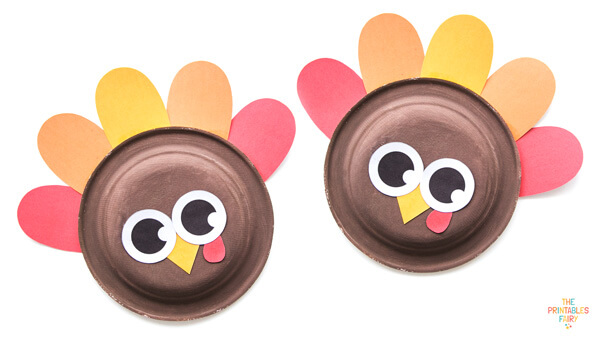 Video Tutorial
In this video tutorial, you can see exactly how I made this turkey craft and how you can make your own with your kids.
You can take a look now or save it on Youtube for later! And don't forget to subscribe to my channel.
Paper Plate Turkey Template
There are 2 different turkey templates included with your download.
The smaller one is perfect for 6 inches paper plates, while the bigger one is better suited for 10 inches plates. So, check the size of your own and select the template that fits it the most.
To download both templates, simply click the link below and start crafting with your kids!
GET THE TURKEY PAPER PLATE TEMPLATE
*Please remember that these printables are for personal use only. You may not sell or distribute the files. If you want to share them, please link to this post and not directly to the PDF files.
More Turkey Craft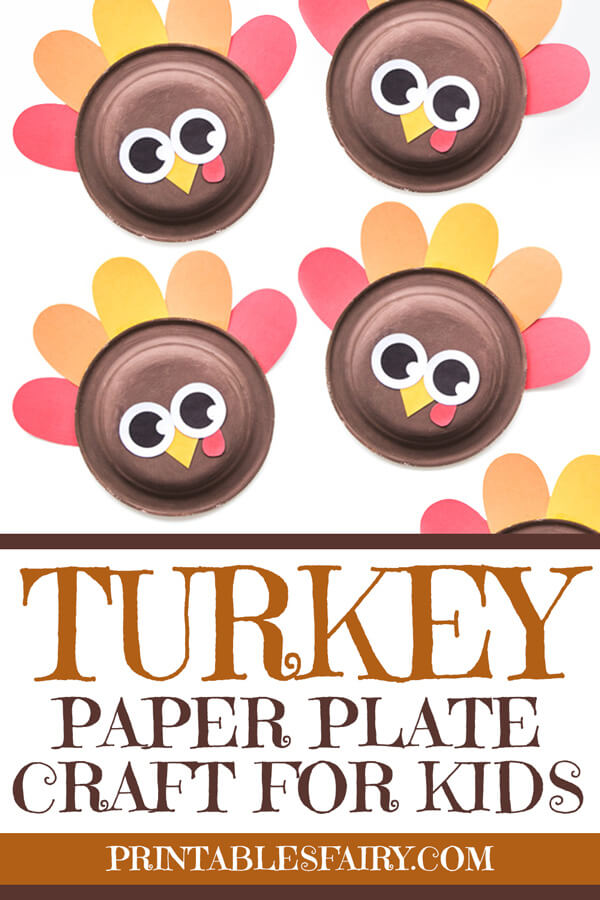 Thanksgiving Paper Plate Turkey Craft