For a long time, I have been willing to make a pineapple bookmark design. And with the hot temps hitting our region, there couldn't have been a better opportunity.
Of course, I couldn't just make a pineapple, so I created a special Fruit Bookmark Collection, including a watermelon, a strawberry, and an apple.
You can get them all at the end of this post and have a fruitful summer reading time.
This fun summer craft is also perfect for keeping your kids busy when it's too hot to go outside and can be a fantastic summer camp activity as well.
Just get the templates at the end of this post and print as many as you need for your group.
Then, simply follow the instructions below or watch the video tutorial with your kids to learn how to fold your bookmarks.
It's super easy and ideal for kids of almost all ages as the only required skills are cutting and folding.
Ready to get tropical?
Let's make a pineapple bookmark!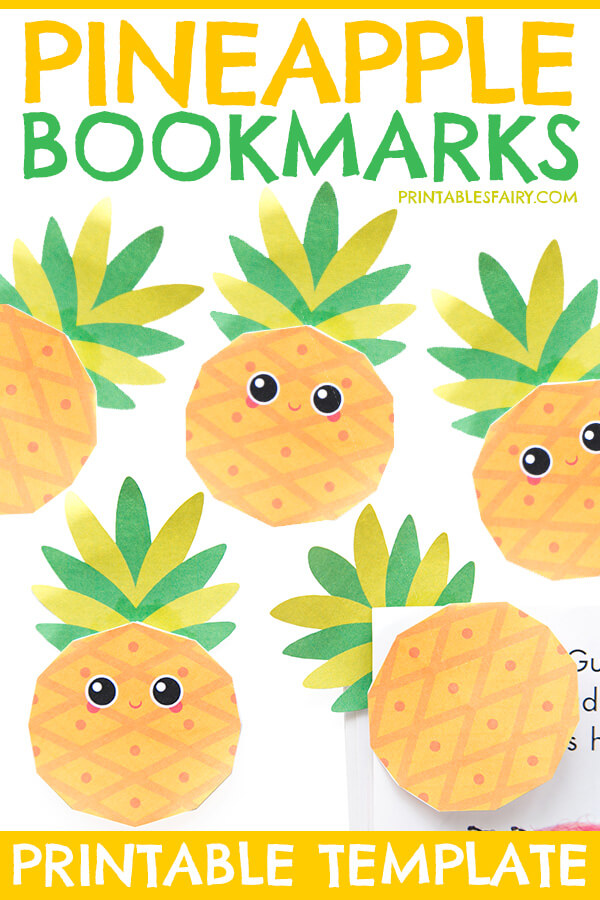 How to Make a Pineapple Bookmark
This pineapple bookmark includes two different templates: a regular pineapple and a kawaii version of it.
You just have to pick the one your kids like the most and print it.
Follow the written step-by-step instructions outlined below. Or, if you prefer videos, scroll a little further to find the tutorial.
Materials
To make these bookmarks, you will need:
Pineapple bookmark templates (Get them here or at the end of this post)
White paper & printer
Scissors
Glue
Pineapple Corner Bookmark Instructions
Print the pineapple template you like the most and cut out the square.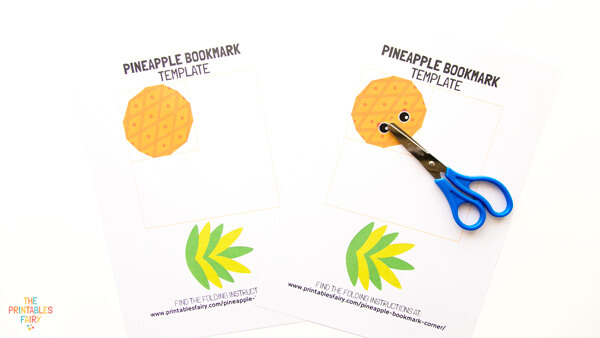 Fold the square in half diagonally with the pineapple on one side.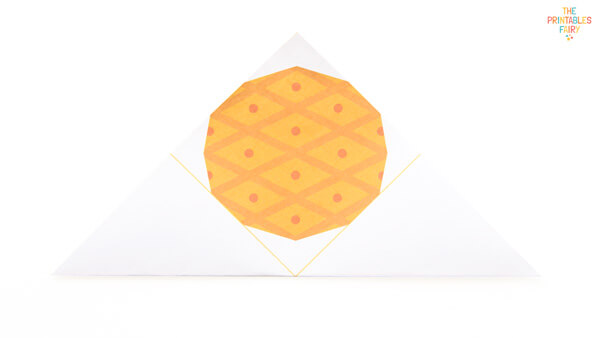 Fold the left and right corners along the yellow lines. Crease well and unfold them.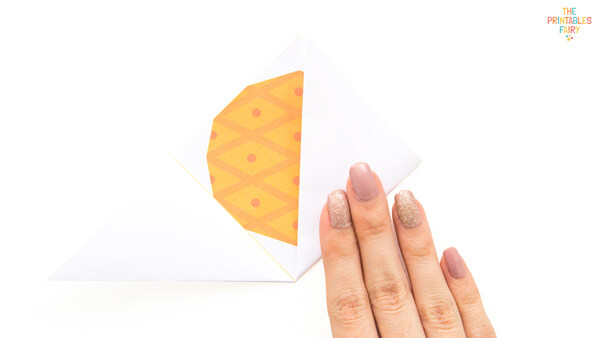 Flip your bookmark over and fold up the left and right corners. Then, unfold them.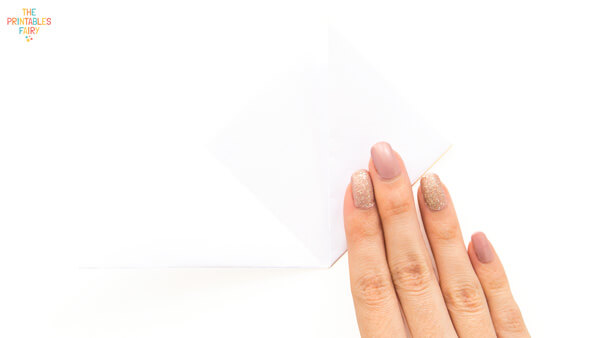 Fold the top layer down to the bottom of the triangle to create a pocket.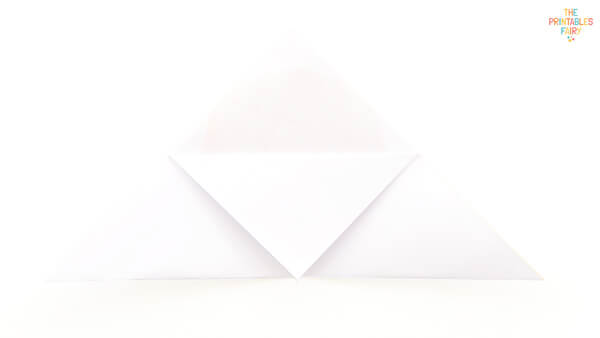 Insert the left and right corners into the pocket.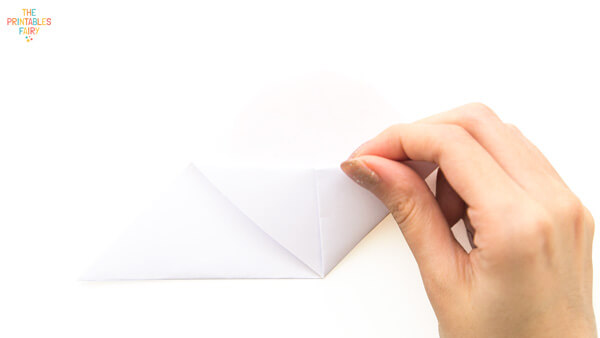 Trim the white corners off.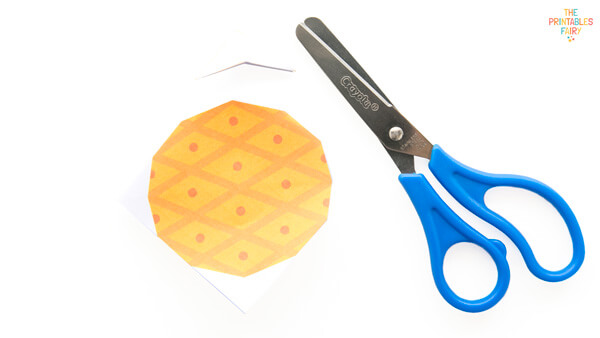 Cut out the crown of your pineapple and glue it behind the bookmark, as shown below.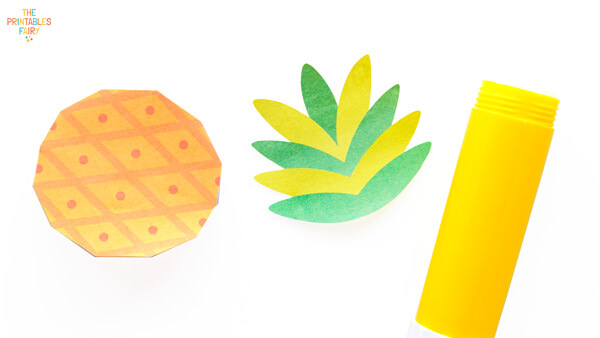 Your pineapple is lookin' pine!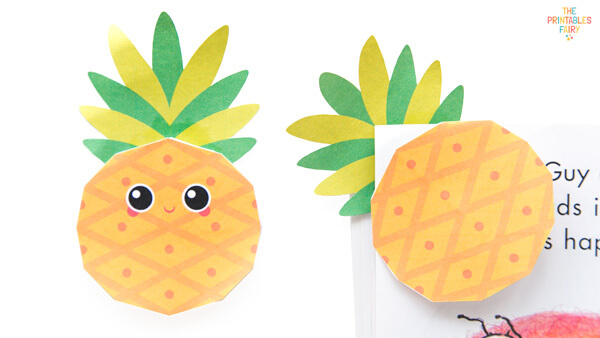 How did yours turn like?
Don't forget to share your pictures with us on Instagram by tagging @theprintablesfairy.
Video Tutorial – Kawaii Pineapple Bookmark Corner
In this video, you can see how I folded the kawaii pineapple bookmark. Watch it at your own pace as many times as you need!
And remember that you can follow the same steps to fold the regular version of this bookmark.
P.S. This video is also available on my Youtube channel. You can watch it here and subscribe for more!
Pineapple Bookmark Template
As I told you above, this pineapple bookmark is part of our new Fruit Bookmark Collection.
It not only includes the two pineapple templates you saw in this post but also templates to make three more fruit bookmarks.
If you loved the pineapple, I'm sure you will fall in love with the rest.
So, click the link below to get your templates!
GET THE PINEAPPLE BOOKMARK TEMPLATES
*Please remember that these printables are for personal use only. You may not sell, share, or distribute the files.
Other Fruit Bookmarks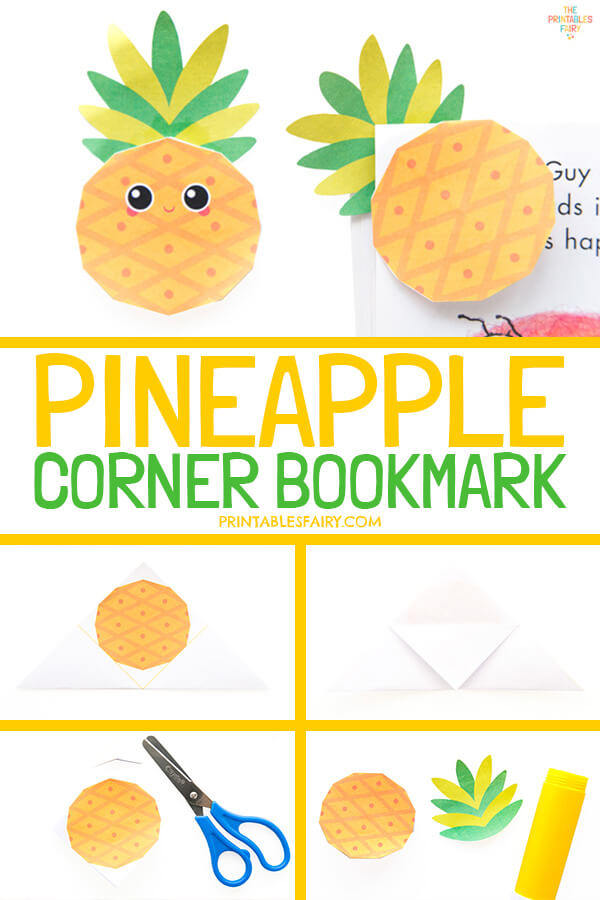 Printable Pineapple Bookmarks