Do your kids have a summer bucket list?
If so, hopefully, they included a little bit of reading.
But if they didn't, you can encourage them to open up some books by making these cute watermelon bookmarks.
I promise that your little ones will enjoy making them and would want to use them ASAP!
They are also a fantastic summer craft that will keep them busy for a while and can be used on summer camps as well.
The best part is that I designed a printable template to make it even easier for busy moms and teachers.
You can get it at the end of this post and print as many copies as you need.
Then, just follow our step-by-step instructions to fold them, or watch the video tutorial that shows you every detail of the process.
Keep in mind that there are two versions of these fruit bookmarks:
Just the watermelon
A kawaii version of the watermelon
They are both included with your download (along with some other cute fruits).
You just have to pick your favorite!
Ready to make your own watermelon corner bookmark?
Just keep scrolling to find the instructions and download link.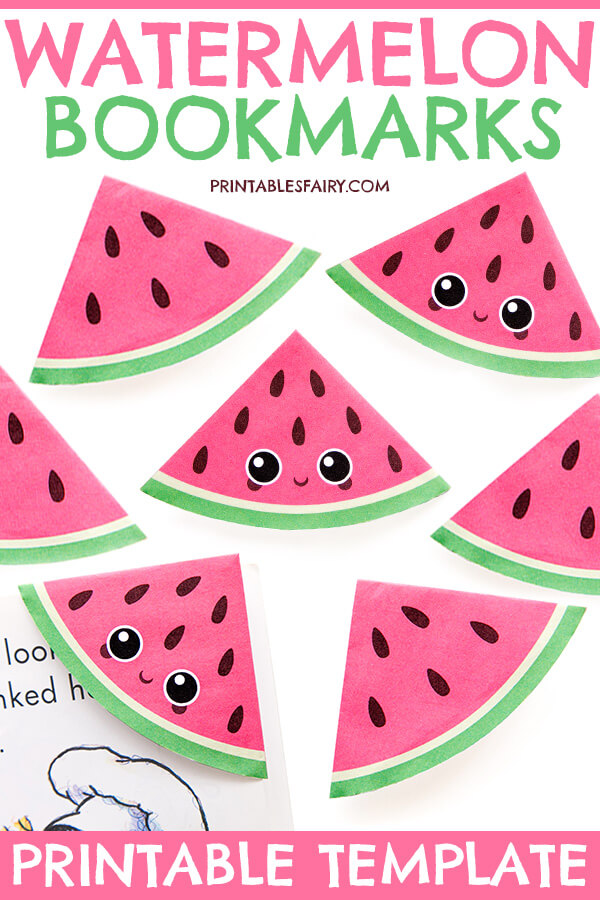 How to Make a Watermelon Corner Bookmark
Making a watermelon bookmark is as simple as making a basic corner bookmark.
But if this is your first time folding one, don't worry!
In this video, you can watch me craft one of our watermelons at your own pace. Feel free to speed it up or pause and rewind whenever you need.
And if videos are not your thing, you can read the instructions and find tons of pictures right after the video.
P.S. This video is also available on my Youtube channel. You can watch it here and subscribe if you don't want to miss any of our easy crafts.
Materials
To make these bookmarks, you will only need:
Watermelon Bookmark Templates (Get them here or at the end of this post)
White paper
Printer
Scissors
Step-by-Step Instructions
Print your preferred template on regular white paper and cut out the square.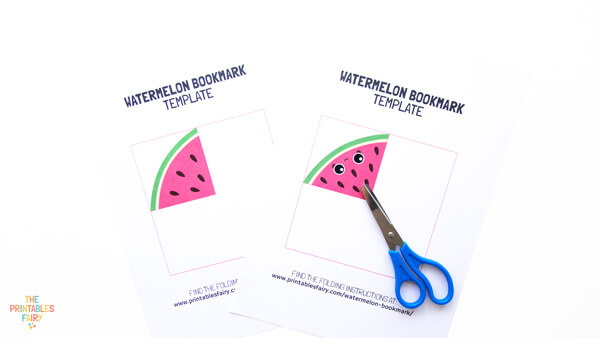 Fold your square in half diagonally, as shown below.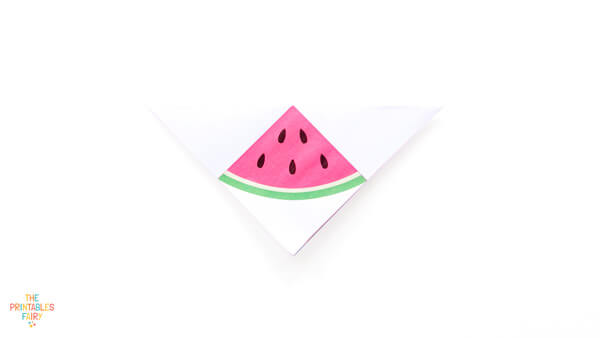 Flip over your triangle, making sure the watermelon illustration is facing down.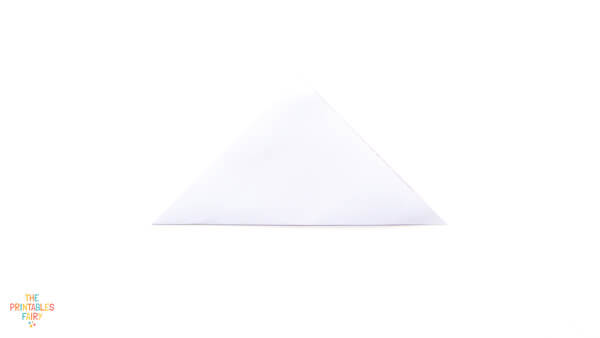 Fold the right corner of the triangle up, matching it with the top corner.
Repeat with the left side.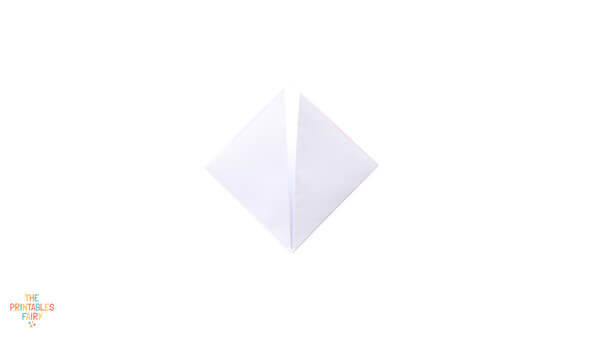 Open up your bookmark. (Unfold step 4)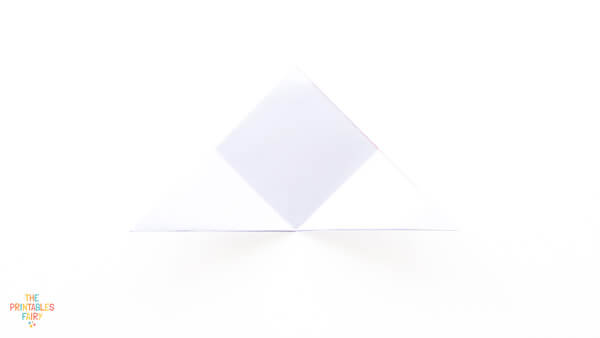 Bring the top corner of the top layer towards the bottom edge of the triangle. This will create a pocket between the two layers of the fold.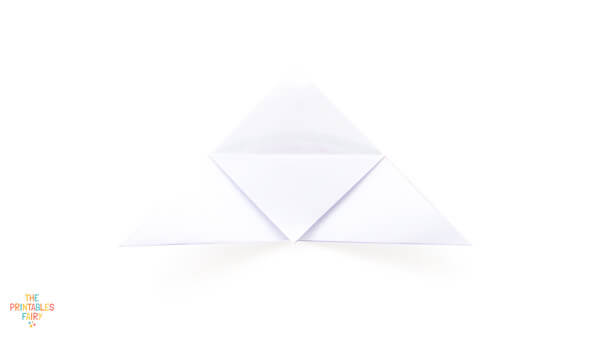 Insert the left and right corners into the pocket.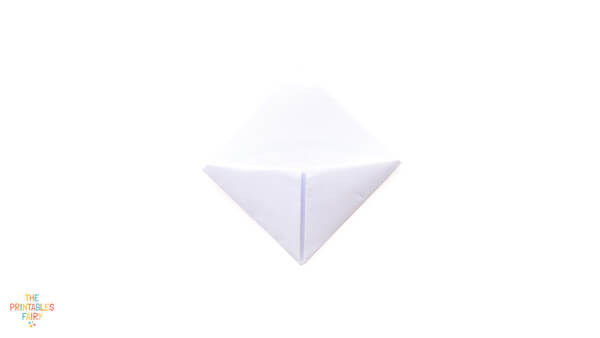 Flip your bookmark over to see the watermelon and cut out the excess white paper.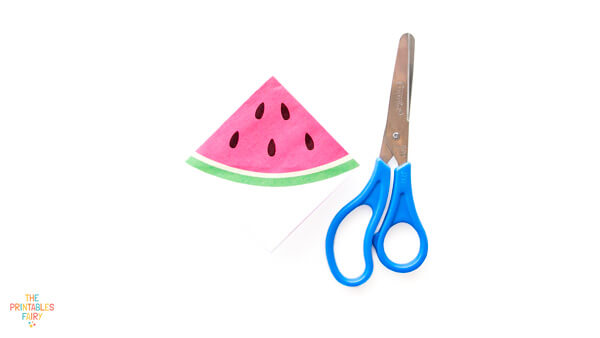 You just completed a one in a melon bookmark!
Isn't it cute?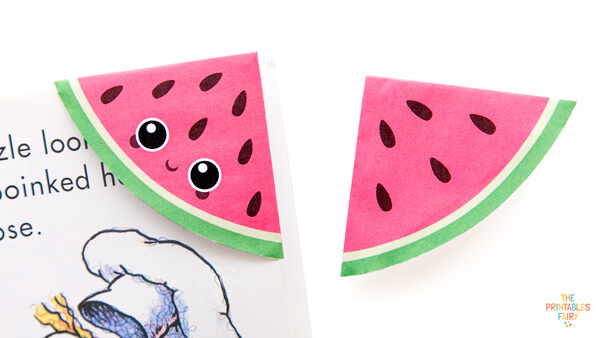 *Remember that you can follow the same steps with both templates.
Watermelon Bookmark Template
Aren't these melon bookmarks perfect for celebrating Summer?
Now you can make your own with the printable templates included in our Fruit Bookmark Collection.
Yup! You can get these templates along with three more fruits by clicking the link below!
GET THE FRUIT BOOKMARK TEMPLATES
*Please remember that these printables are for personal use only. You may not sell, share, or distribute the files.
More Cute Fruit Corner Bookmarks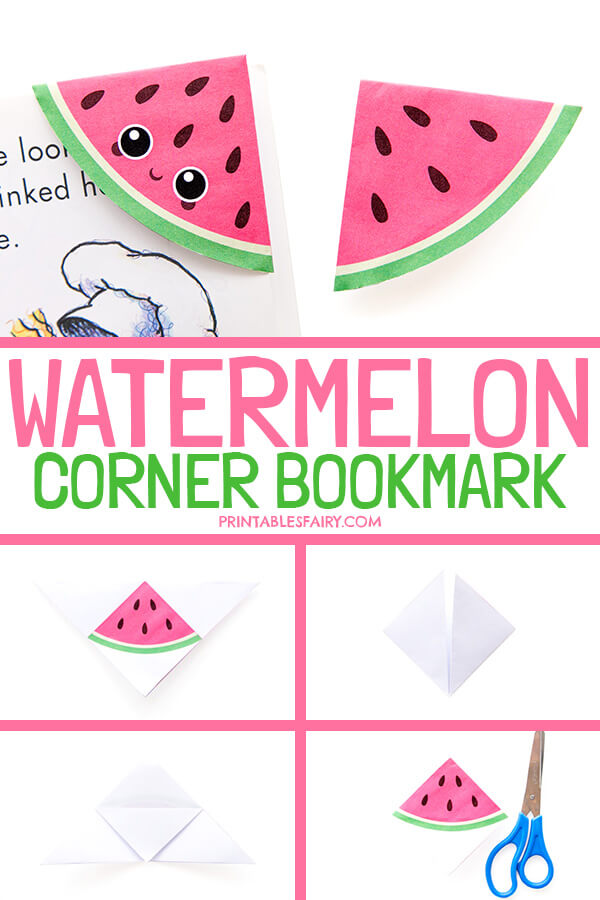 Easy Watermelon Bookmark Corner