One of my favorite Christmas memories as a child was dressing up as reindeer with my cousins to sing to the tune of Rudolph. We had so much fun, but creating the masks was quite a task, which led me to write this post.
I designed 4 different free printable Christmas masks, including Santa Claus, Mrs. Claus, an Elf, and of course, our red-nose friend, Rudolph.
They are perfect for the holidays, and your kids will love playing around with them at home or in the classroom.
Just like us, children can use them to star a musical, a play, as a class Christmas project, as a fun winter break activity, or as a Christmas party craft.
You can even use them as photo props and have a family photoshoot in front of your Christmas tree.
All four designs come in 2 versions to better suit your needs: one ready to use and the other one to color in.
Both versions can be used in any of the ways mentioned above. But I recommend using the full-color version for your parties and plays. While the black and white version works better as a craft or a template to make masks with different materials such as felt or EVA foam.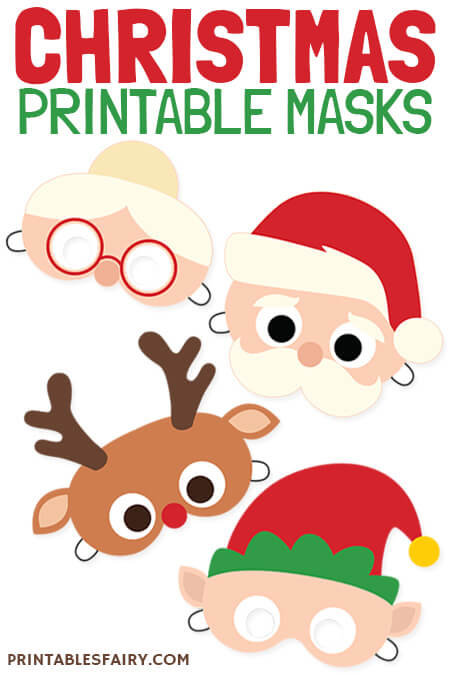 What Do You Need
Free Printable Christmas masks (get them at the end of this post)
Card stock or heavyweight paper
Printer
Scissors
Hole punch (1-inch and standard size)
String
How To Make The Masks
Start by downloading and printing your masks on cardstock or heavyweight paper, so they don't tear apart when kids wear them.
If you printed the black and white version, have your kids color them in however they want with crayons, coloring pencils, or markers.
Then, cut out each mask and punch a 1-inch hole to make the eyes.
To complete your mask, use a standard hole punch to make holes on each side of your mask and tie a string through them.
Here you can take a closer look at the four Christmas mask designs included:
Santa Claus Mask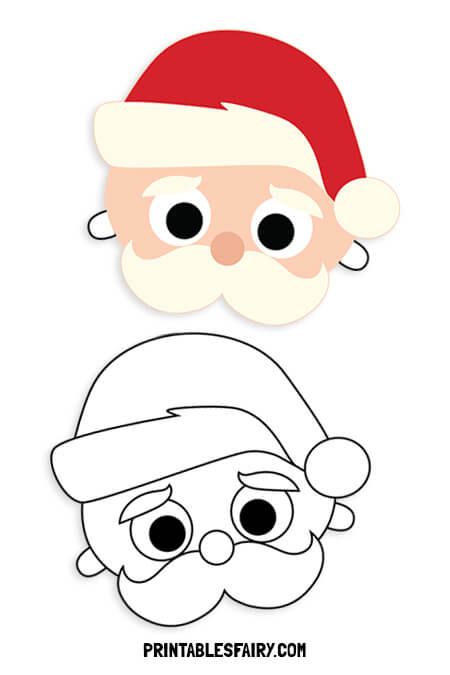 Mrs. Claus Mask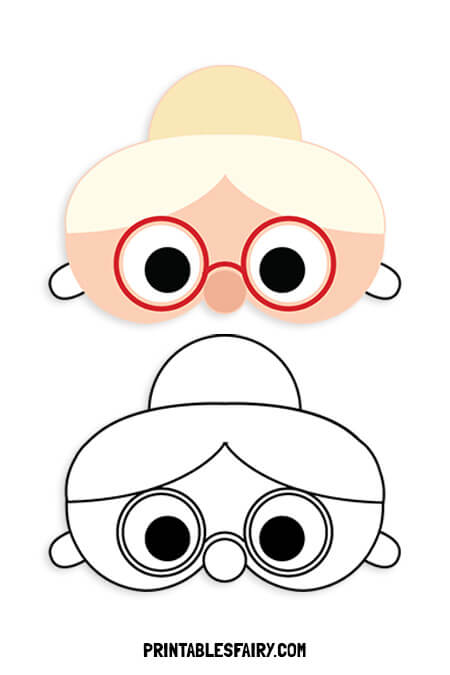 Elf Mask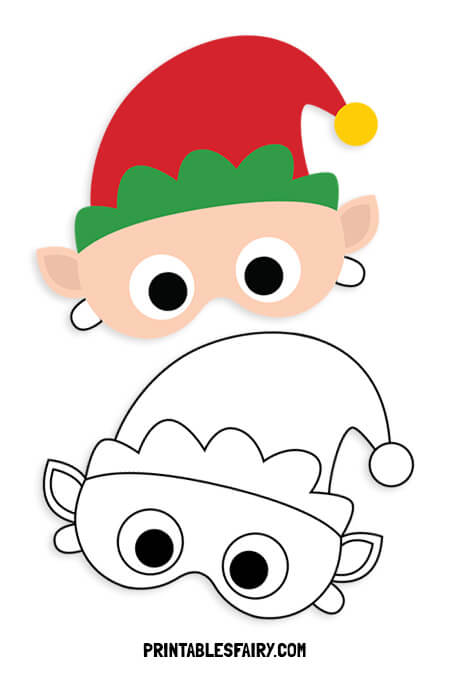 Reindeer Mask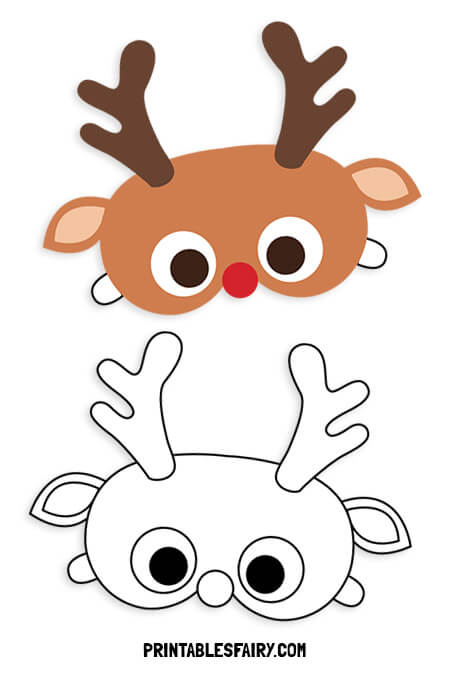 Download The Christmas Masks
Sounds super simple and mess-free, right?
Download your masks below and print them on US Letter (8.5 x 11 in). You can also print them on A4 paper size by selecting Fit Page on your printer settings.
Get these free printable Christmas mask templates by clicking the link below and let the fun begin!
DOWNLOAD THE PRINTABLE CHRISTMAS MASKS
*Please remember that these printables are for personal use only. You may not sell or distribute the files. If you want to share them, please link to this post and not directly to the PDF files.
Other Christmas Crafts For Preschoolers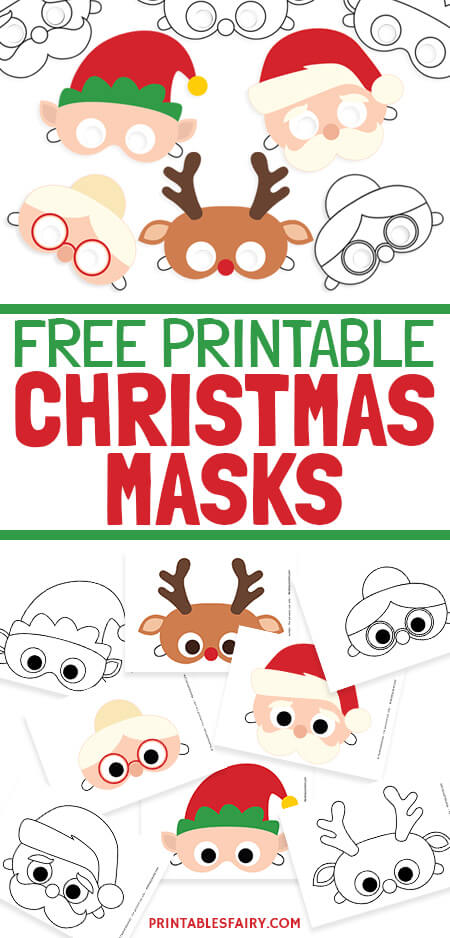 Christmas Masks for Kids