Are you looking for the perfect leprechaun craft to make this St. Patrick's Day?
Surprise your kids with a printable Leprechaun Paper Puppet!
This fun paper toy is perfect for the occasion and comes in two versions. One for your kids to color in and fold and another ready to print and assemble.
They are fantastic to celebrate St. Paddy's Day at home or in your classroom.
I'm sure your kids will want to start their own puppet show, which will put their imaginations to work!
In this post, I'll show you how to assemble this cute puppet.
And if you like it, scroll to the bottom to get your own template.
We also have other fun paper puppets for all occasions. Check out these Christmas paper puppets or these Halloween paper puppets to complete your collection.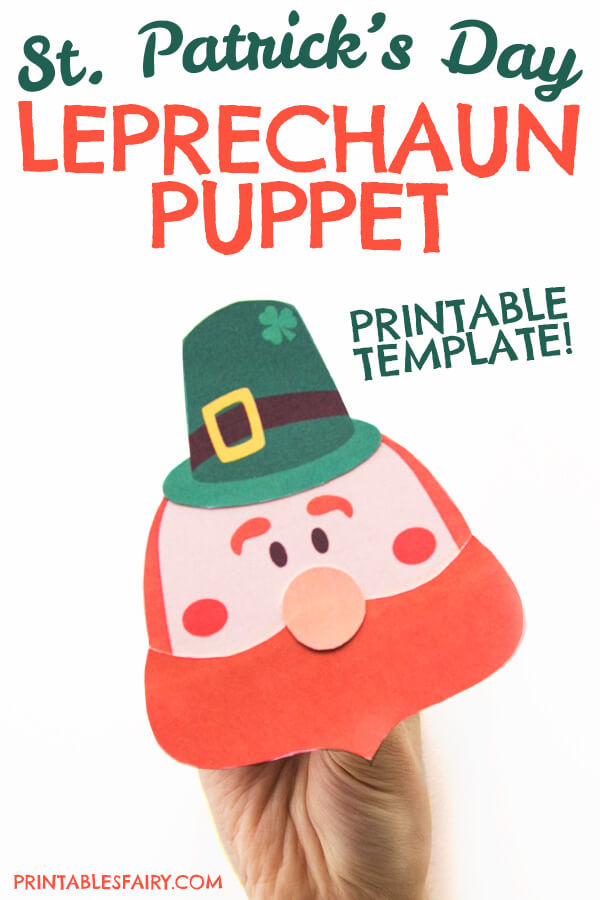 How To Make Your Leprechaun Paper Puppet
Assembling these puppets is super simple and only requires a few materials that I'm sure you already have at home.
Follow the written instructions below, or watch the step-by-step folding video right under them.
Materials
To make your puppet, you will need:
Printable Leprechaun puppet template (Get it at the end of this post)
White cardstock
Scissors
Glue
Coloring pencils, markers, or crayons (for the black and white version)
Ruler (optional)
How to Assemble a Paper Puppet
Print your leprechaun puppet, preferably on white cardstock. I don't recommend printing on regular paper as it's not sturdy enough.
If you are using the black and white version, gather your kids' favorite coloring supplies and let them decorate their leprechaun.
Cut out the accessories, but don't cut the face yet. Just separate it from the rest of the items keeping the dashed lines as shown below.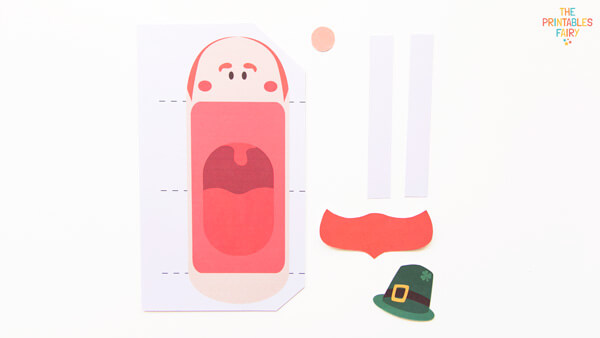 Take the face and fold it along the dashed lines. You can use a ruler to help yourself.
Cut out the face and fold it again. This time make the folds super crisp by running your finger multiple times over them.
First, bring the top of the face down to fold in in the middle.
Then, bring the top of the head up.
And finally, flip the puppet over and fold the chin.
You can see the picture below to understand this step better.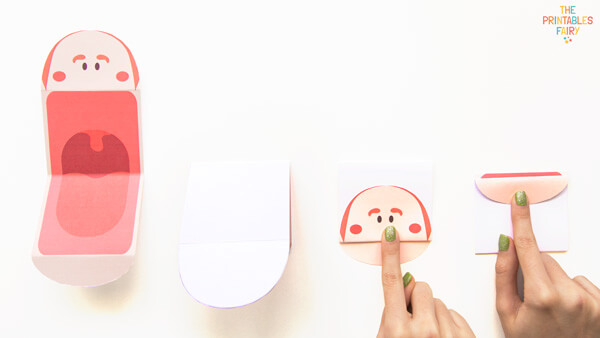 Once you have all your folds ready, unfold them to glue all the accessories.
First, add the beard. Then put the nose on top of it. And finish with the hat.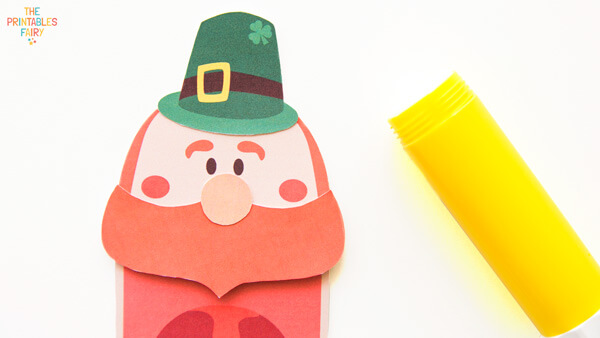 Now it's time to focus on the straps. Take both rectangles, fold the edges and apply glue on them.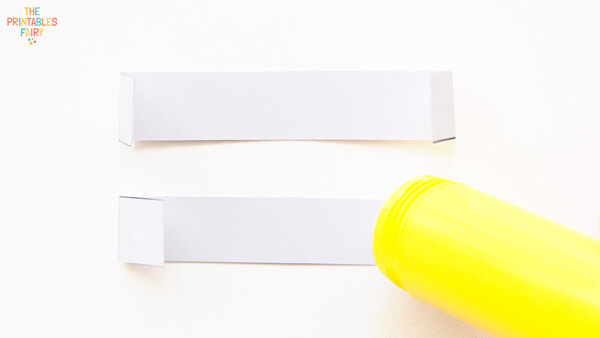 Glue the straps arched behind the puppets, as shown below.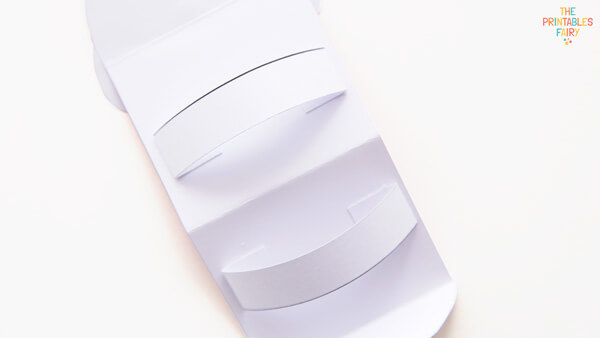 Finally, place your hand into the loops to make your puppet move.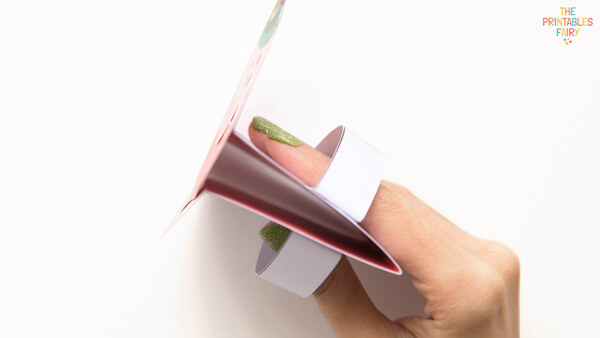 Your leprechaun is finished and ready to celebrate St. Patrick's Day!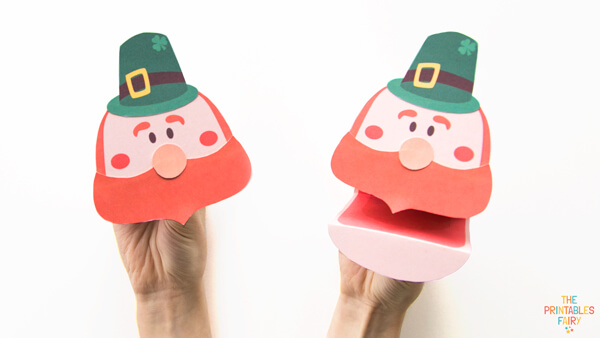 Leprechaun Paper Puppet Video Tutorial
If you got stuck on any of the steps above, or simply learn better by watching, take a look at this video.
Here, I show you exactly how I made my leprechaun hand puppet with my full-color printable template.
P.S. This video is also available on my Youtube channel. Click here to watch it there or save it for later.
Printable Leprechaun Puppet
Click the link below to get your printable templates.
As I told you before, you'll get them in 2 versions: full color and ready-to-color.
They come in PDF format, and you can print them on A4 cardstock (210 x 297 mm).
If you are printing them on a different size, like US Letter, make sure to select "Fit Page" in your printer settings.
Make this cute puppet with your kids now, and get the template by clicking this link!
Get The Printable Leprechaun Puppet Template
*Please remember that these printables are for personal use only. You may not sell, share, or distribute the files.
More St. Patrick's Day Ideas for Kids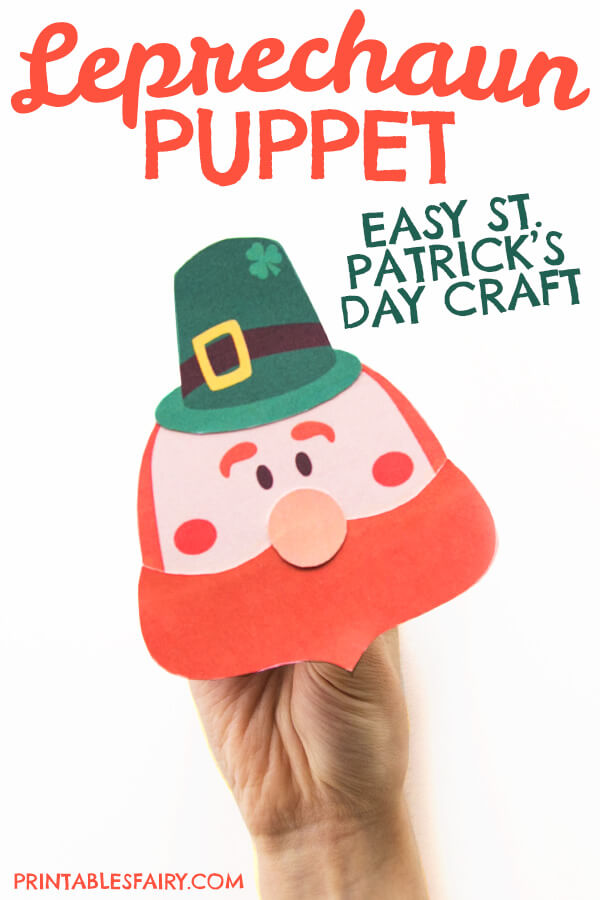 St. Patrick's Day Leprechaun Puppet