After crafting these cute St. Patrick's Day Toilet Paper Rolls, we still had some left and decided to create something just as fun: rainbow blowers!
These Cardboard Tube Rainbow Blowers are a great craft to welcome Spring, celebrate the luck of the Irish, or add to your Weather lessons.
It is also a great way to recycle your rolls and turn them into something fun.
The best part is that they are an easy activity for kids of all ages. They will love playing with them or using them as windsocks on a windy day.
In this post, I'll show you all you need to create a rainbow blower and how to do it with your kids.
You can also download our clouds and raindrops template at the end of this post to make everything even easier.
Ready to make this colorful craft? Let's get started!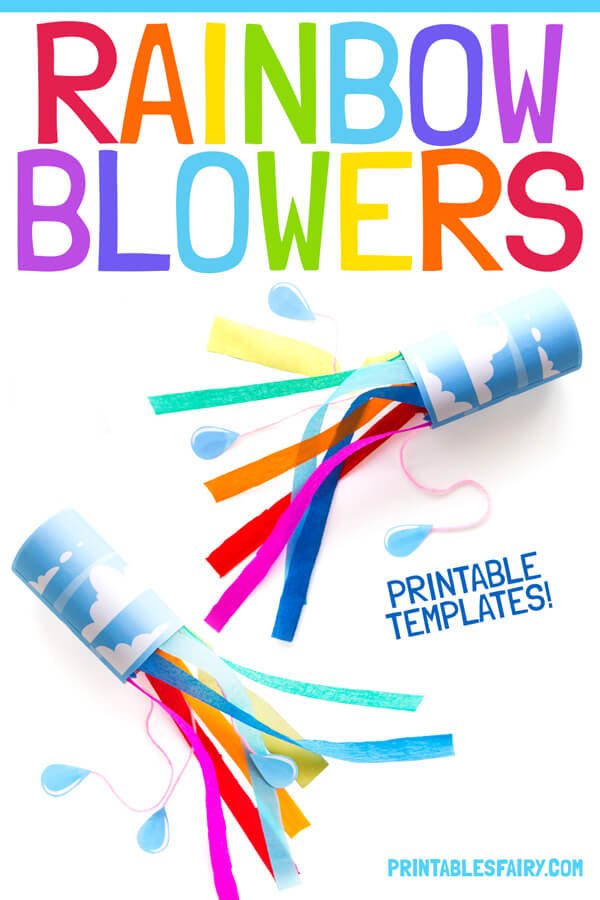 Materials
To make this easy craft, you will just need:
Rainbow Blower Template (get it at the end of this post)
Toilet Paper Roll
Tissue Paper of different colors
Scissors
Tape
Glue
String
* Remember that if you don't have a toilet paper roll handy, you can print the template on cardstock and use it on its own.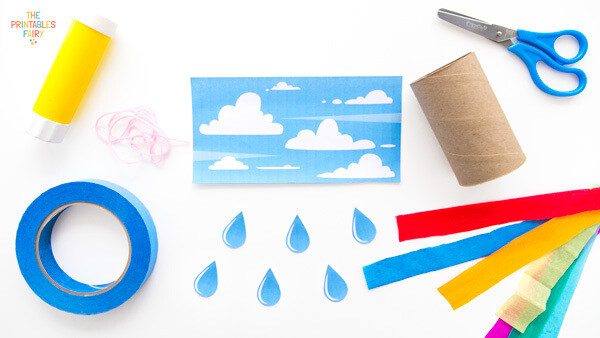 How To Make Rainbow Blowers
Download, print, and cut the clouds template.
Secure one side of the rectangle onto the toilet paper roll with tape.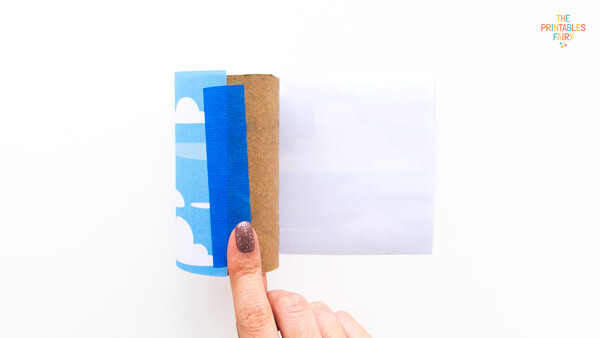 Apply glue to the other side of the rectangle.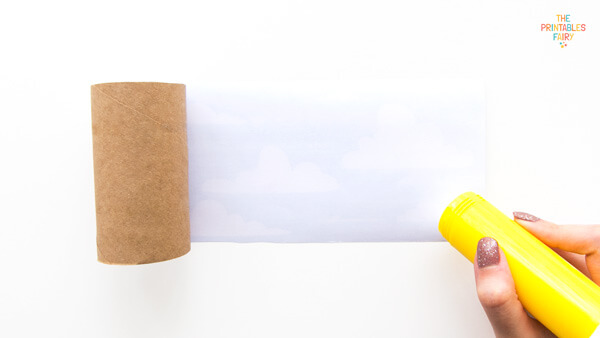 Roll the rectangle and glue it around the tube.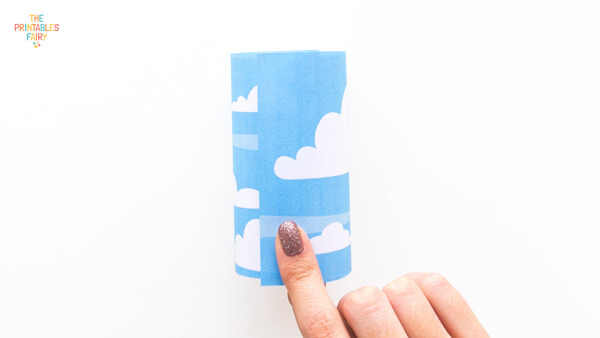 Cut three pieces of string and secure them to three drops with tape.
Then, glue the remaining drops at the other side, like a sandwich.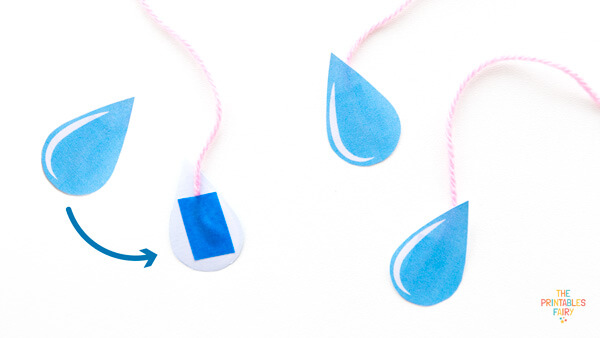 Cut 7 strips of colorful tissue paper (around 1.5 inches wide). We tried to stick to the colors of the rainbow.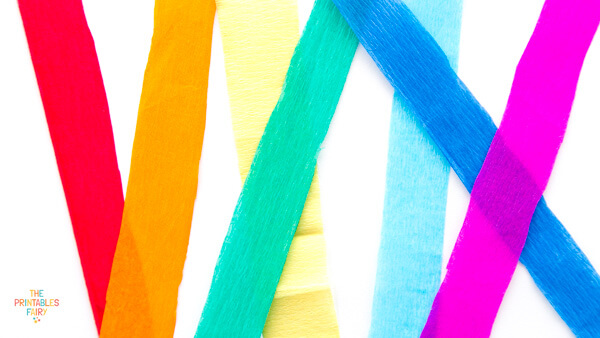 Stick the tissue paper and the drops inside the toilet paper roll with tape.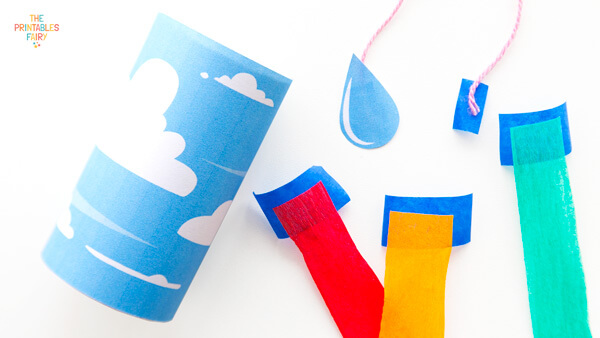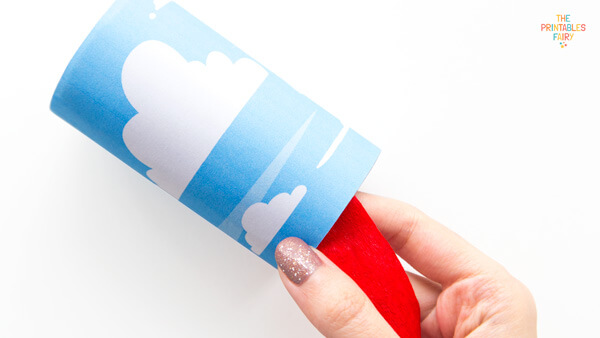 Your rainbow blowers are ready to play with! You can also use them as windsocks by hanging them with a string.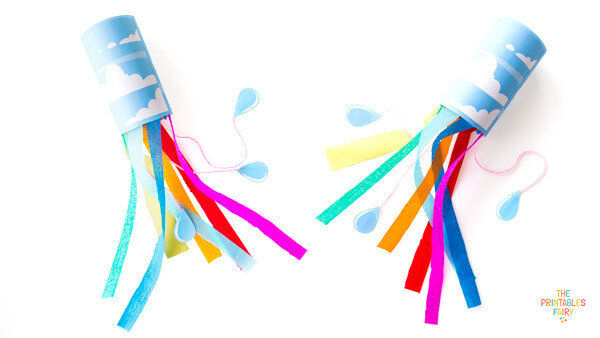 Rainbow Blower Template
Wasn't it super easy to craft these cute rainbows?
If you are ready to make your own and don't feel like drawing clouds and raindrops, just click the link below to download the free printable template.
Oh! And don't forget to share your pictures or videos with this craft on Instagram by tagging @theprintablesfairy.
GET THE RAINBOW BLOWER TEMPLATE
*Please remember that these printables are for personal use only. You may not sell or distribute the files. If you want to share them, please link to this post and not directly to the PDF files.
More Rainbow Crafts For Kids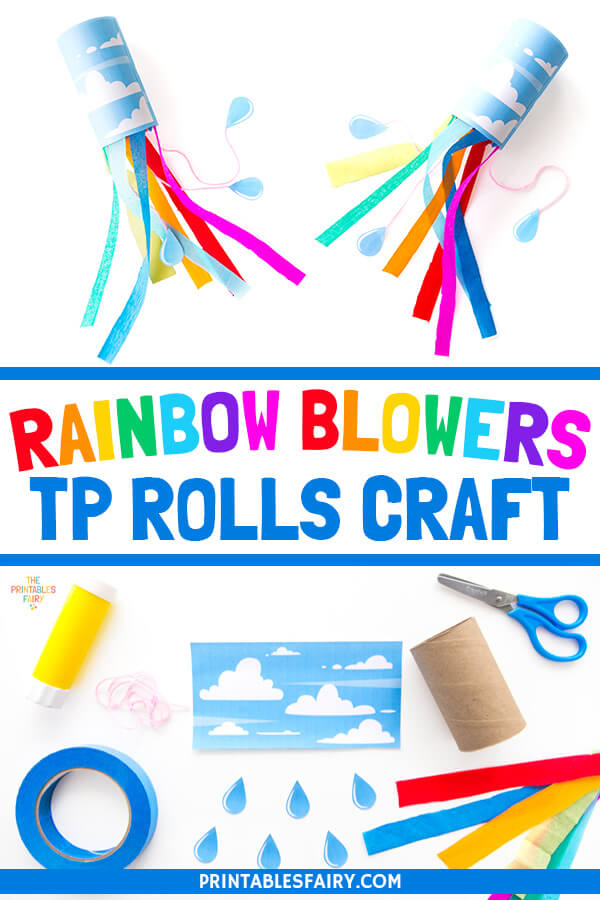 Toilet Paper Roll Rainbow Blowers