Did someone say Valentine's Day?
Yup! It's that time of the year again, and of course, here is a new fun printable for it!
This Roll a Robot game is the perfect Valentine's Day activity for kids of all ages, specially preschoolers.
They can improve cutting, number recognition, counting, problem solving, and hand-eye coordination skills. What's better than an educational resource that will keep children entertained, right?
And the best part is you will just need scissors, glue sticks and rolling dice!
To get started, all you have to do is get the printables here or at the bottom of this post.
With your order, you will get a building mat that includes the key, a page with the robot parts, and a page with the robot parts and a die template.
Print the pages you need, cut out all the pieces and assemble the dice if required.
If you are playing with a group of young kids, you can cut the robot parts ahead of time and even laminate them to reuse them in the future.
Now you are ready to build your robot!
Keep reading to learn how to play this game and get your own at the end of the post.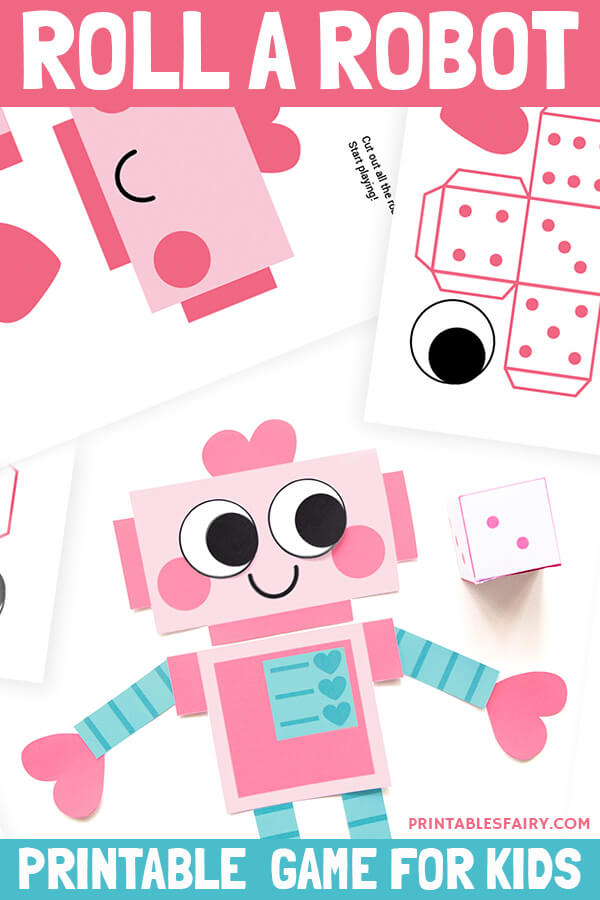 Roll a Robot Materials
To play this game, you will only need these simple items:
Printable Roll a Robot Game that includes a game card and the robot parts.
Printer and paper or cardstock
One die. You can use one you already have at home or print the page with the die template included in the game.
Scissors to cut the pieces.
Glue, only if crafting your own die.
How To Play Roll A Robot
If you haven't already, print and cut out the robot pieces.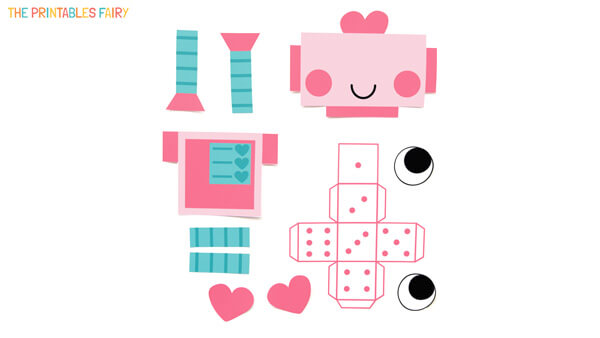 Then, assemble the die if necessary. Just fold along the lines and glue the flaps.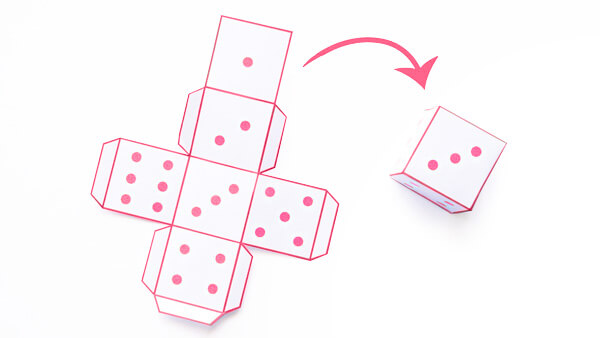 Take turns rolling the die. Choose the piece for the number you get and add it to your robot game card according to the drawing at the bottom right.
For example, if you roll the die and get the number 5, add the eyes.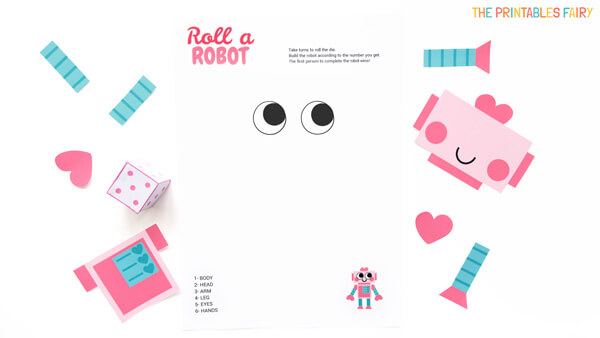 The first person to build a robot with all the parts wins!
Of course, you can play this game in many other ways.
You can play in groups just like I mentioned above, or let each kid roll their robot at their own pace.
You can set a timer and choose the winners, depending on who is faster.
Or even print more copies of the robot, and make kids keep adding the pieces according to the numbers they get. So, they'll end up with robots with 2 heads, 5 eyes, or 10 arms.
It's all up to your imagination!
If you are ready to play this game, get it by clicking the link below.
GET YOUR ROLL A ROBOT PRINTABLES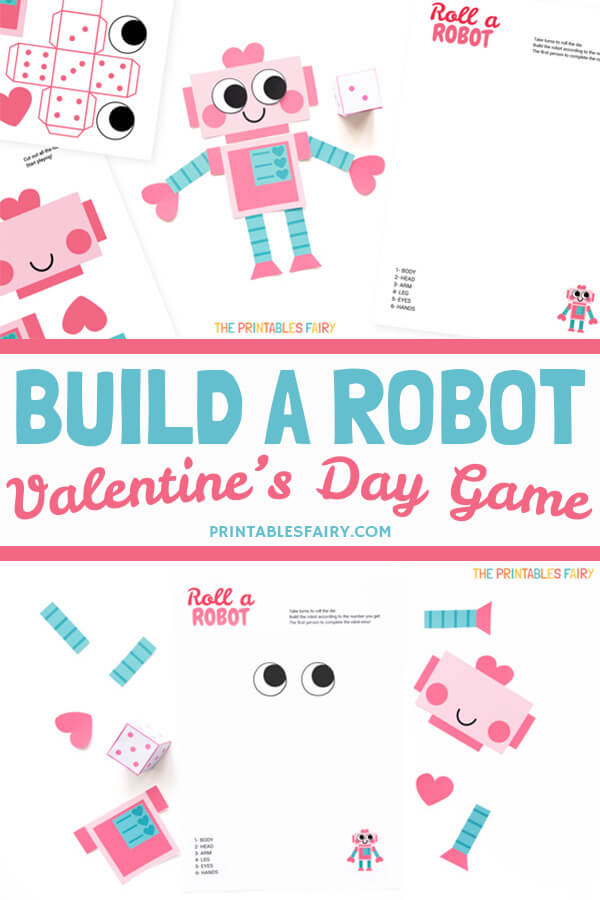 More Valentine's Day Activities:
Build a Robot Printable Dice Game