September 22 marks the beginning of fall, so we had to make an easy and fun scarecrow toilet paper roll craft to celebrate it!
If you have been around this blog before, you may have noticed that we love paper roll crafts and are always thinking of new ideas for every special day on the calendar. And, of course, the first day of fall couldn't be the exception.
Actually, we made this craft, especially thinking of those who need an activity for Preschool Harvest Festival, but you can use it in your classroom, on a play date, at the library, or just at home.
It is perfect for kids of all ages, but the youngest ones will enjoy it the most.
And it will take around 30 minutes with almost no mess. Who doesn't like that, right?
We also have done other scarecrow activities before (you can find them all at the end of this post), but this one is perfect for those who love paper crafts and recycling.
So, if you have many paper tubes handy, you'll just have to print out the template (available down below) and get started!
In this post, you will find the full instructions with pictures for making your toilet paper roll scarecrow (origami hat included) and a video tutorial if you prefer following along.
Let's say Hello, Autumn! with this cute scarecrow craft!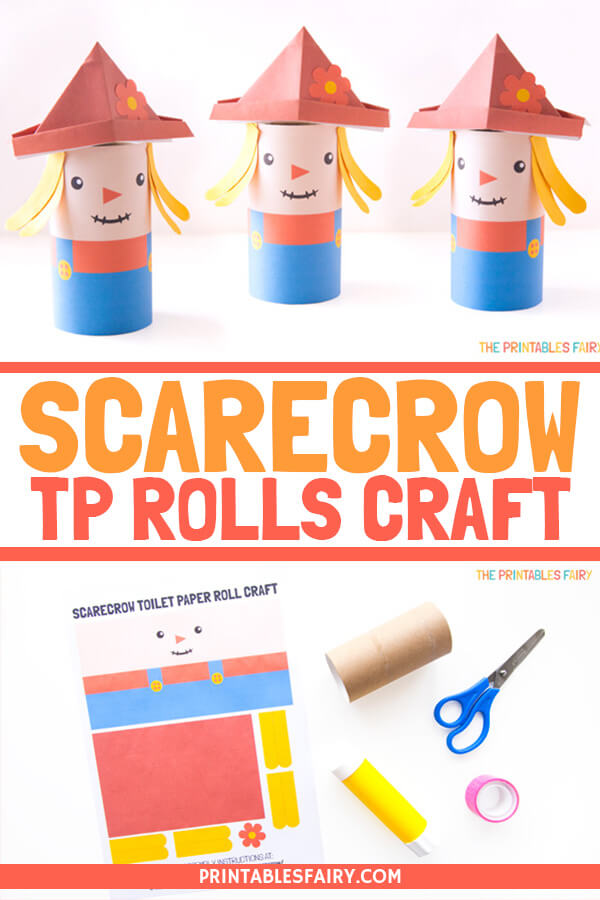 Materials
Here are the supplies you need to make this easy Scarecrow craft:
Scarecrow Toilet Paper Roll Templates (get them at the end of this post)
Regular White Paper
Printer
Scissors
A Toilet Paper Roll (If you don't have one available, you can print the template on cardstock and roll it into a cylinder)
Tape
Glue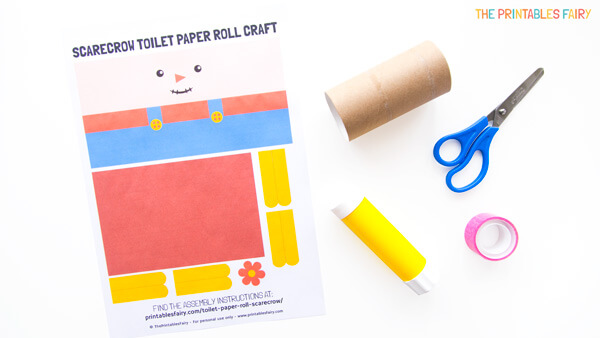 How to Make A Toilet Paper Roll Scarecrow
Download, print, and cut the scarecrow template available at the end of this post.
I recommend cutting the hair pieces as shown below for easier assembly.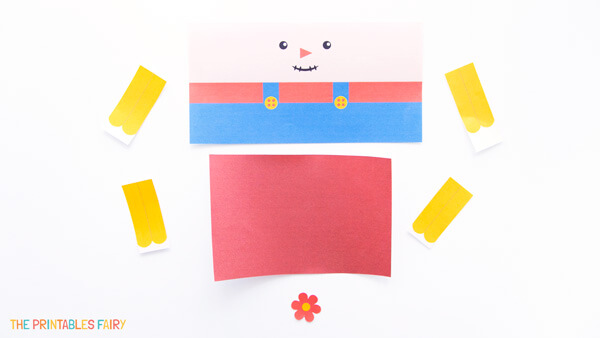 Scarecrow's Body
Take the scarecrow's body rectangle and tape one side to the toilet paper roll.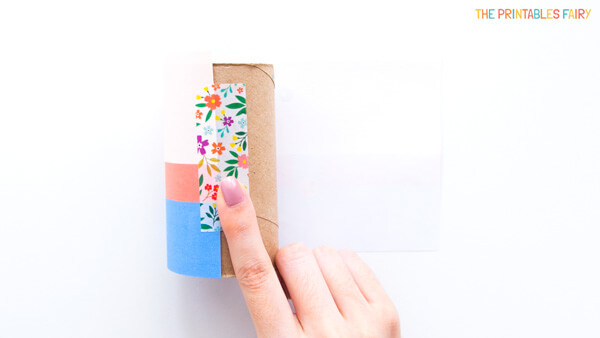 Glue the other side of the rectangle, as shown below.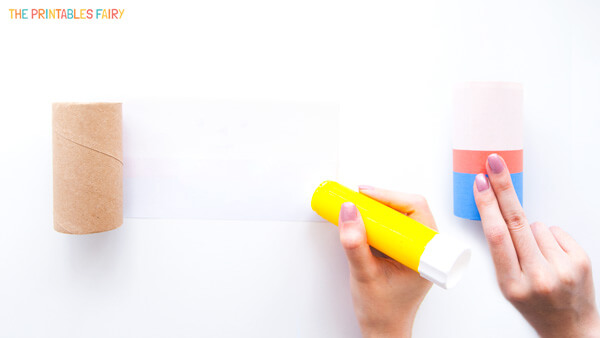 Scarecrow's Hair
To make the hair, first, fold each piece in half and crease well.
Then, glue in the middle and let it dry.
Cut off the white part at the bottom.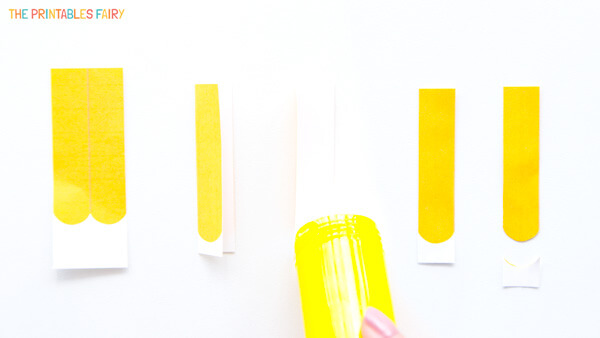 Curl each hair with your finger to make them look slightly curvy.
Finally, glue it next to the scarecrow's face.
Scarecrow's Paper Hat
We decided to make a basic origami hat for our scarecrow.
But don't worry, you don't need any special paper for it; the brown piece from the template is perfect and made just for this.
And folding it is super simple, just follow these steps:
Cut out the brown rectangle and place it vertically on a flat surface with the brown side facing down.
First, fold it in half from left to right. Crease well and unfold.
Then, fold the rectangle from the top to the bottom. At this point, you will see a central line from the previous step.
Take the top right and left corners and fold them down to meet at the central line.
Fold the bottom edge up to the base of the triangles (top layer only).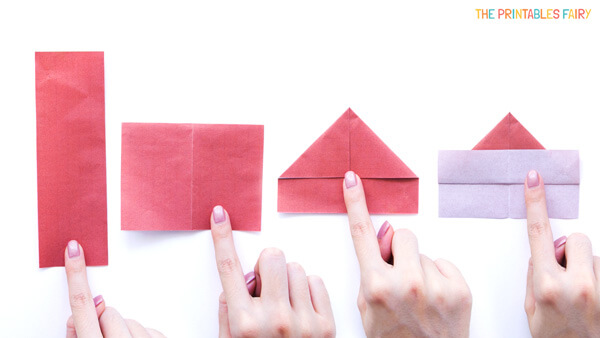 Fold the white rectangle back down to show a brown border.
Flip over your hat.
Fold the bottom edge up to the base of the triangles.
Fold down the edge of the rectangle made in the step above.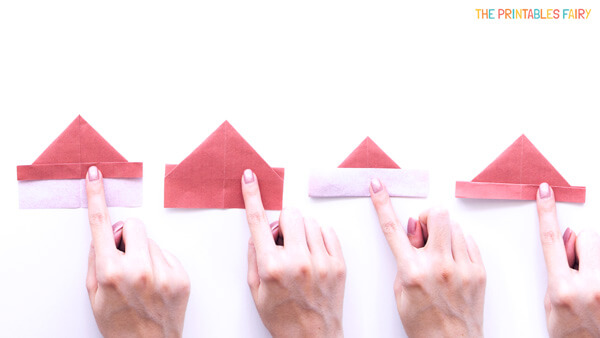 Glue the flower on a side.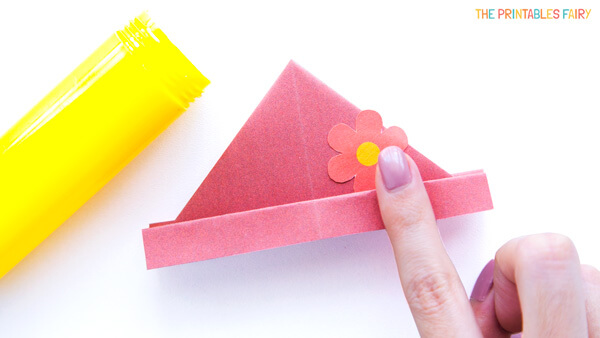 And to complete your scarecrow, just put the hat on top of the paper roll.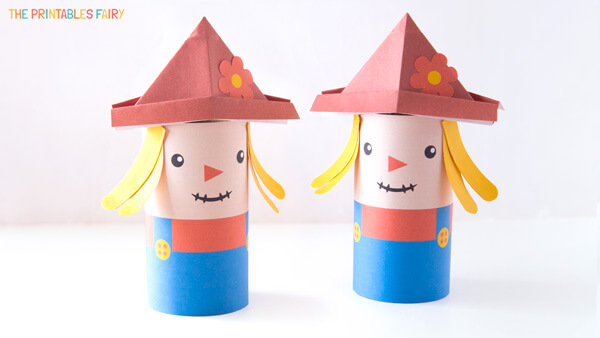 Isn't it cute?
Time to make your own!
Scarecrow Toilet Paper Roll Craft – Video Tutorial
As you can see, this scarecrow craft is super simple.
Just in case you want to follow the steps at your own pace with a visual reference, here is a quick tutorial to help you. Play and rewind as many times as you need!
Toilet Paper Roll Scarecrow Printables
Can't wait any longer to make this cute fall craft?
Click the link below to get the printable template and start having some Autumn fun with your kids!
GET THE TOILET PAPER ROLL SCARECROW PRINTABLES
And if you have fun making this craft, don't forget to share your pictures of it on Instagram by tagging @theprintablesfairy.
More Scarecrow Crafts For Kids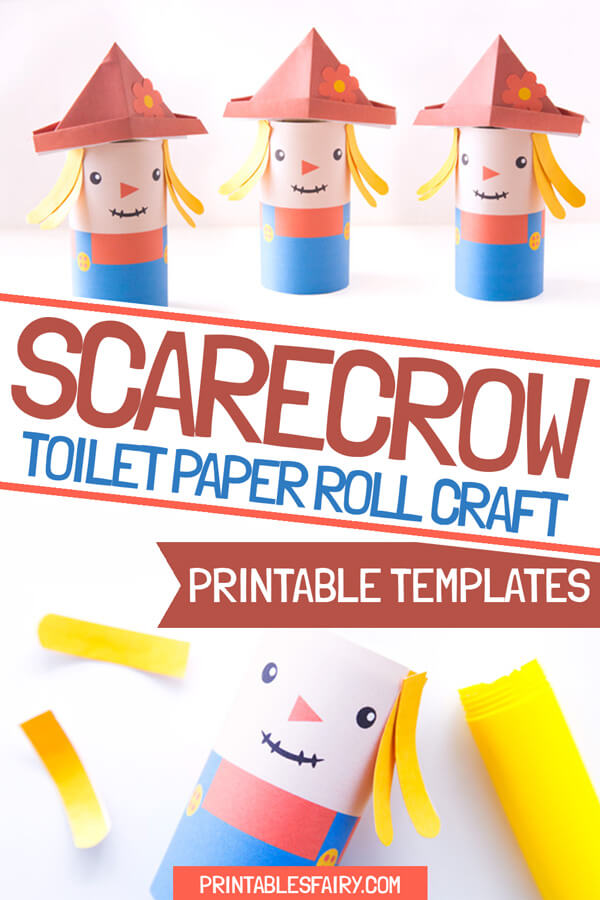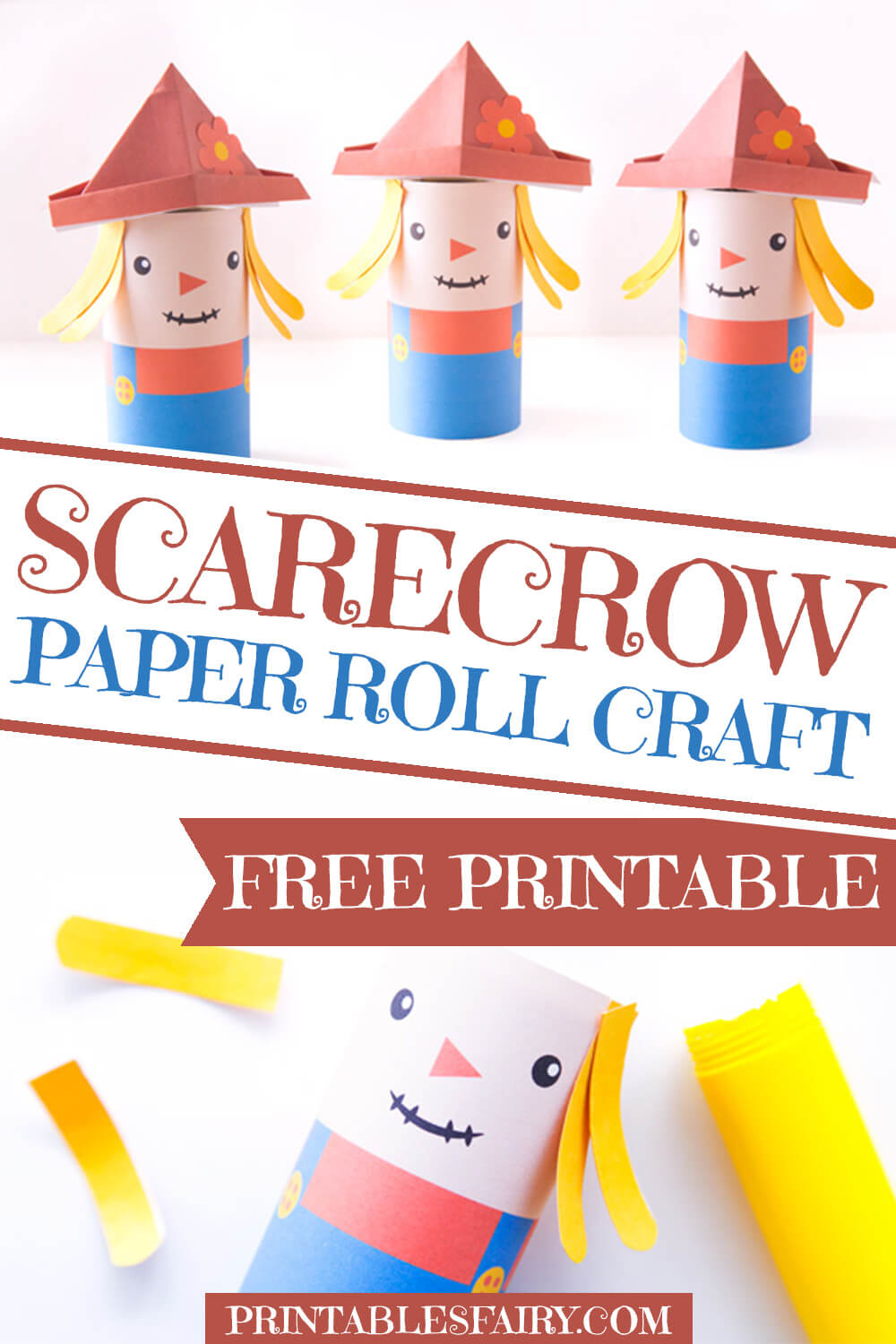 Toilet Paper Roll Scarecrow Craft For Kids