Want to learn how to make Santa Bookmarks for Christmas?
It's very easy! In this post, I'll show you how I made these cuties with my printable templates.
---
When you find yourself singing to the tune of Here Comes Santa Claus, it means that Christmas has arrived. And with that also comes my favorite tradition, reading Christmas books.
This year, inspired by that catchy holiday anthem, we picked How to catch Santa by Jean Reagan and illustrated by Lee Wildish. It was the perfect holiday book for kids who are old enough to have inquires regarding Santa, but young enough to believe he exists.
I used this book as an excuse to create these Santa Corner Bookmarks, perfect for the holidays.
If you are looking for a simple stocking stuffer or an easy DIY gift that kids can make, these can come handy.
This super quick origami project is ideal for kids of all ages, as it only requires cutting and folding. Plus, it's so easy that you can use it as a holiday classroom project.
Play your favorite Christmas song and dive into this festive craft!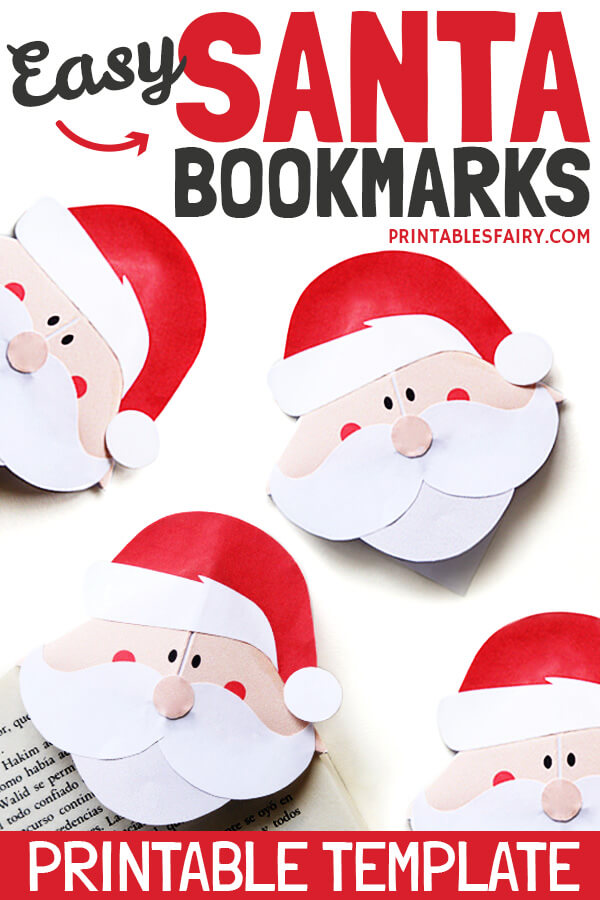 How to Make a Santa Bookmark
Watch this easy to follow step-by-step tutorial on how to fold the Santa Corner Bookmark, or keep reading for written instructions and photos.
Materials
Santa corner bookmark template (Available here or at the bottom of this post)
Regular paper and printer
Scissors
Glue stick
Folding Instructions
Print and cut the Santa Claus bookmark template.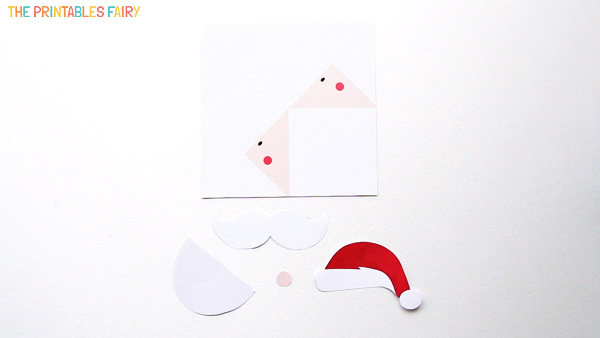 Fold the paper in half diagonally to make a triangle.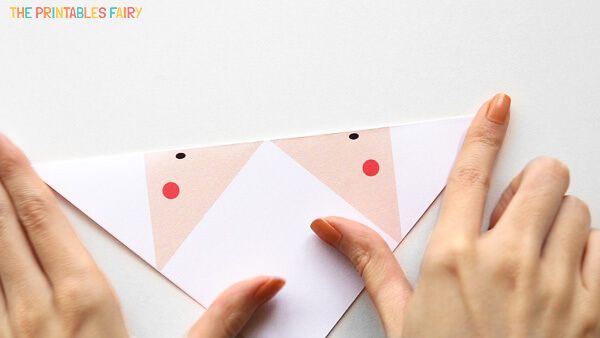 Turn the triangle over with the face facing down and fold the top layer towards the bottom.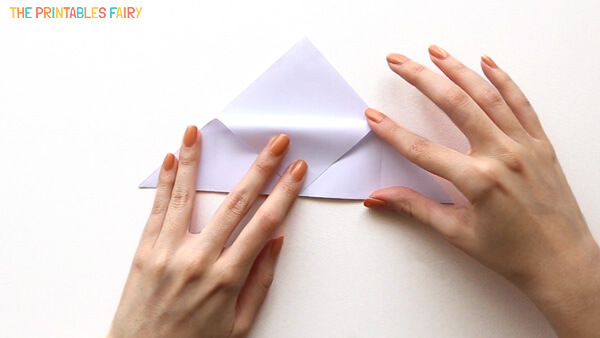 Fold up the bottom corners of the triangle to create a diamond/square shape.

Take the first corner you just folded and insert it inside the triangle pocket. Repeat this step for the other corner.

Glue the mustache, nose, and hat on top of the bookmark, and the beard behind it.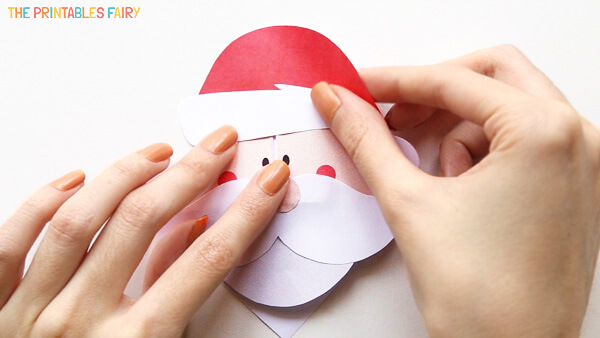 Ho, ho, ho! Your Santa bookmark is ready to go!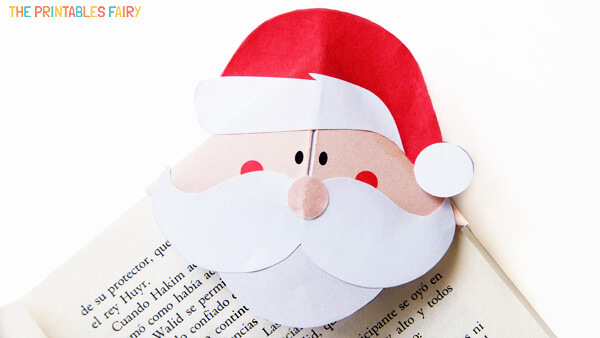 Santa Bookmark Printable
If you enjoyed this Santa bookmark craft, click the link below to get the printable template.
You'll also get 3 more Christmas bookmark designs!
Hope you have fun creating these Santa Bookmarks with your kids.
Happy Holidays!
GET THE PRINTABLE SANTA BOOKMARK TEMPLATE
*Please remember that these printables are for personal use only. You may not sell, share, or distribute the files.
More Christmas Bookmarks: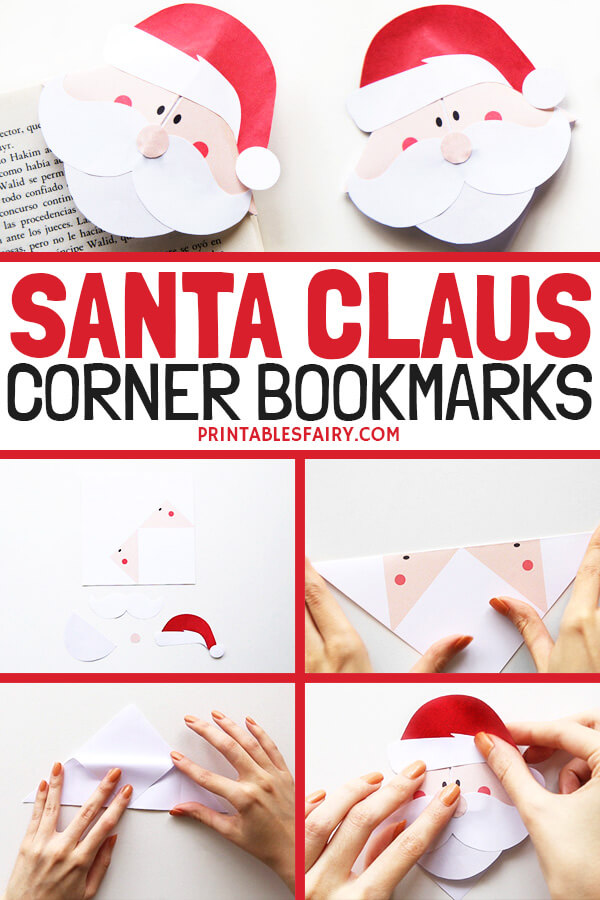 Printable Santa Bookmark Template