We love book-time. We also love Christmas. And what combines both? Some easy Reindeer Bookmarks!
We came up with this craft after starting a Christmas book advent calendar.
Basically, you wrap up 24 books, pick up one each night and read it aloud. This works wonders for toddlers and preschoolers.
But if your children are a little older, they may prefer to read chapter books on their own.
In this case, you can just select one book that you like, get together every night, and read a chapter.
The perfect companion to those books (besides a homemade hot chocolate!) are these adorable reindeer corner bookmarks.
They will help your children mark their pages without destroying your precious books.
Plus, they are an easy origami craft to try on Christmas.
It would also be great for class or church parties, or as a little stocking stuffer for friends and family.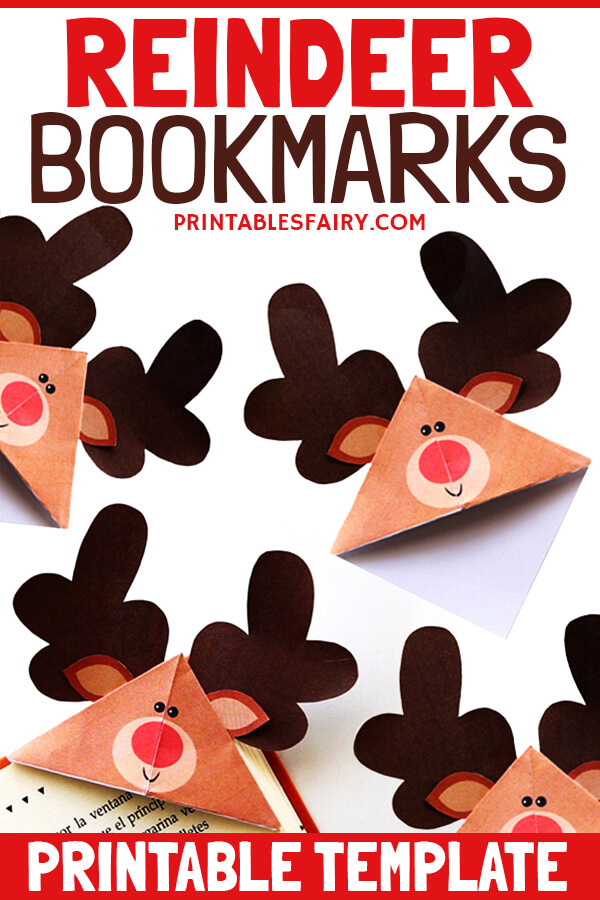 Materials for these Christmas Bookmarks
To make this Reindeer Origami Bookmark, you will only need simple materials that I'm sure you already have at home:
Regular paper
Scissors
Glue Stick
Reindeer Bookmark Template (Get it here or at the bottom of this post)
How Do You Make a Reindeer Bookmark
Watch the video below and learn how to make a reindeer corner bookmark.
Or check these written instructions:
Reindeer Bookmark Tutorial
1. Print and cut the reindeer bookmark template.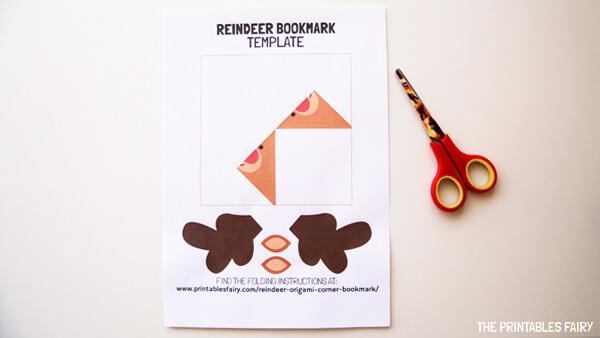 2. Fold the square diagonally to make a triangle. Make sure both colored areas show on top.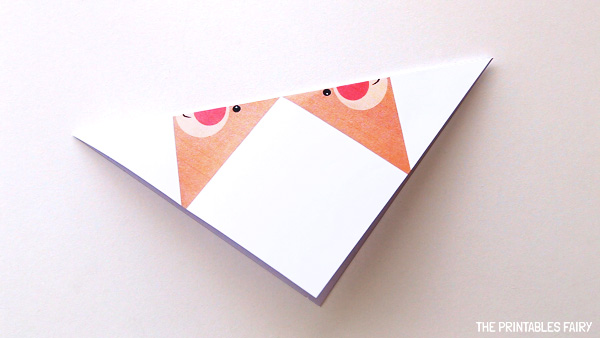 3. Flip the triangle over and fold the left corner of the triangle towards the top. Repeat with the other corner.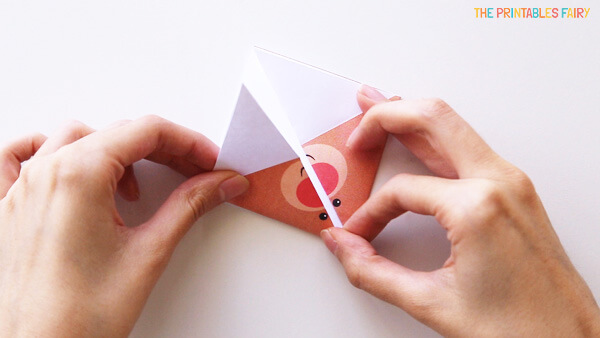 4. Unfold and turn the top layer of the triangle towards the bottom. Crease well.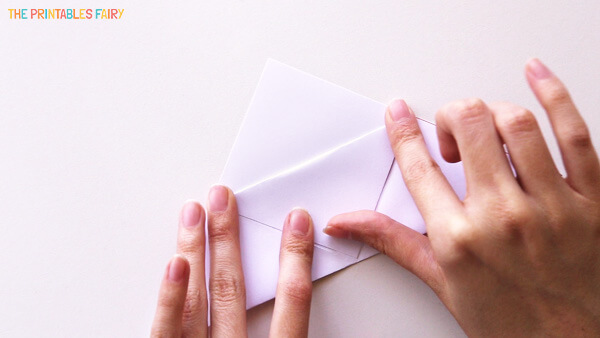 5. Now tuck the left and right corners into the pocket.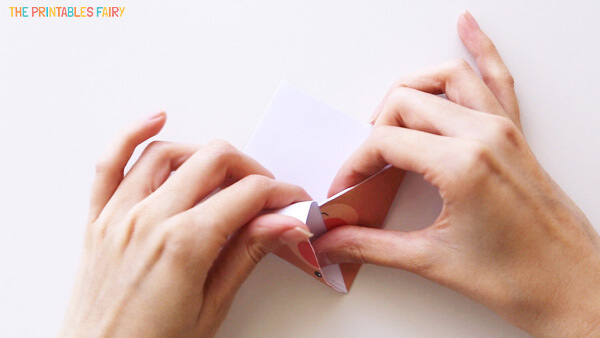 6. Cut the antlers and ears and glue them to the bookmark.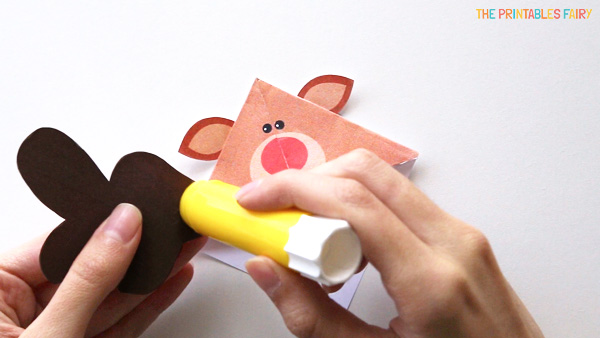 Your reindeer bookmark is ready to venture into your favorite holiday books!
Reindeer Bookmark Printable Template
Are you ready to make this origami reindeer?
Click the link below to get this template and some other Christmas origami bookmark designs.
CLICK HERE TO GET THE REINDEER BOOKMARK TEMPLATE
Time to get together as a family and read to celebrate what makes Christmas so special: enjoying time with those whom we love!
*Please remember that these printables are for personal use only. You may not sell, share, or distribute the files.
*This printable template was free for a limited time only.
More Christmas Bookmarks: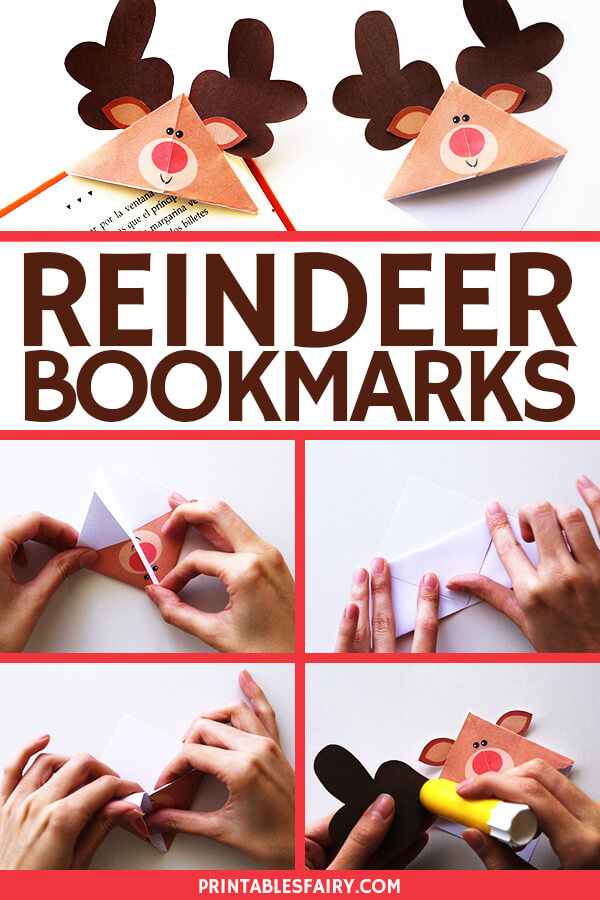 Reindeer Origami Corner Bookmark