Does the elf visit your home before Christmas?
If it does, I'm sure your kids can't stop talking about it and keep thinking of the new ways it will surprise them.
Last year, our elf left a note that prompted the kids to make a festive craft. What a better idea than to make these Elf corner bookmarks!
They are easy to fold and come with a printable template that you can grab at the end of this post.
These bookmarks are a fun activity to make at home, and also perfect for large groups. Just print as many templates as you need and use them at your church or school parties.
The elf bookmarks just require cutting the pieces and folding them, which makes it perfect for children of all ages.
Ready to start crafting?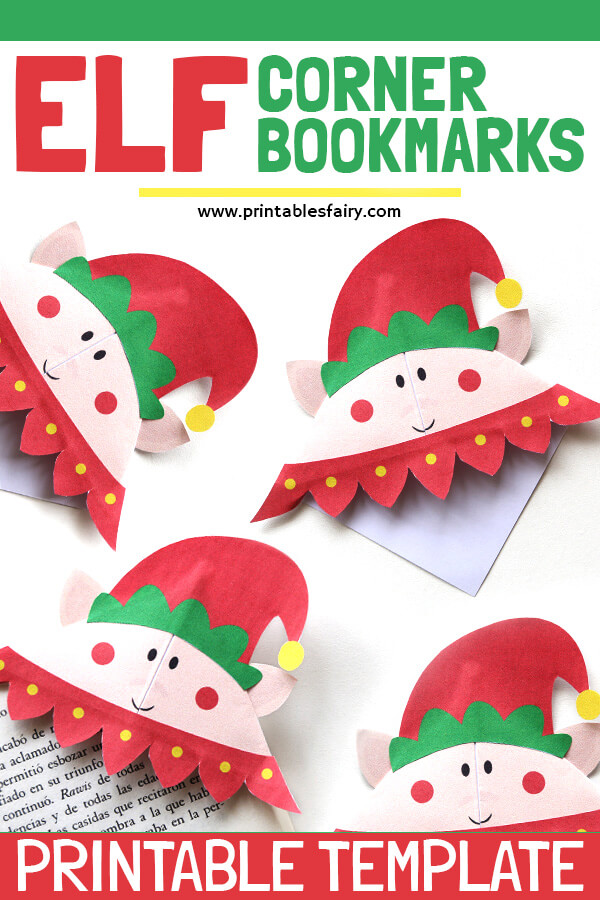 How to Fold an Elf Corner Bookmark
Watch the video below for a step-by-step tutorial on how to create these elf bookmarks.
Keep reading for a detailed written explanation with pictures.
What do you need
Elf printable template (Available here or at the bottom of the post)
White paper
Scissors
Glue
Instructions
Download and print the elf bookmark template.
Cut out the main square and the accessories.
Take the square and make a diagonal fold.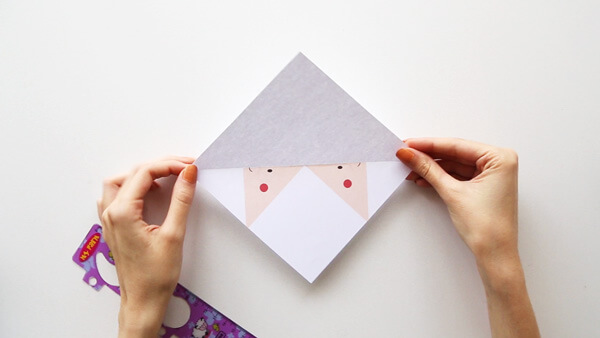 Now you will have a triangle. Flip it over.

Fold the sides to meet at the top.

Open your previous foldings and fold the top corner down.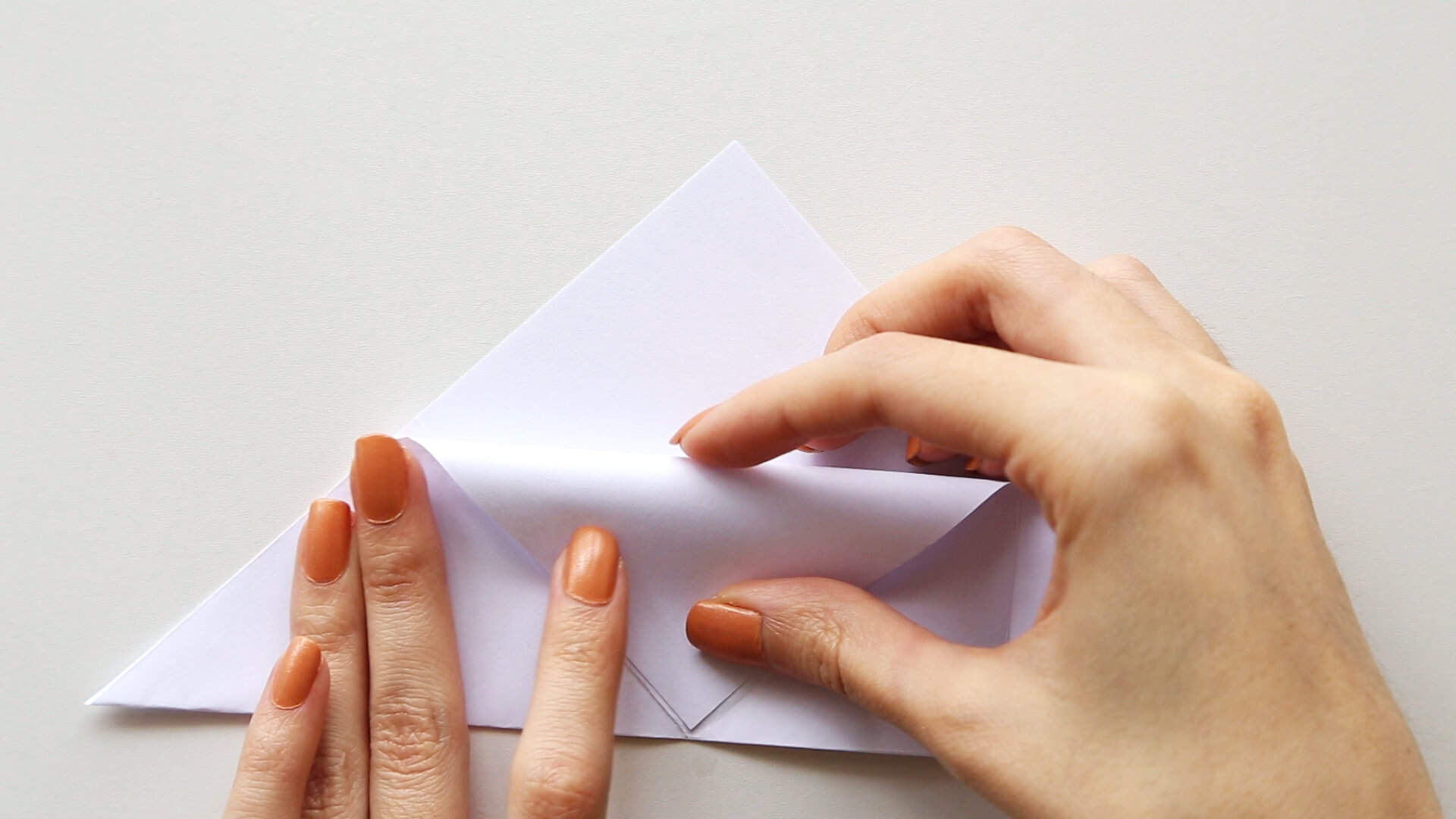 Turn the side corners inside the pocket.

Flatten the bookmark.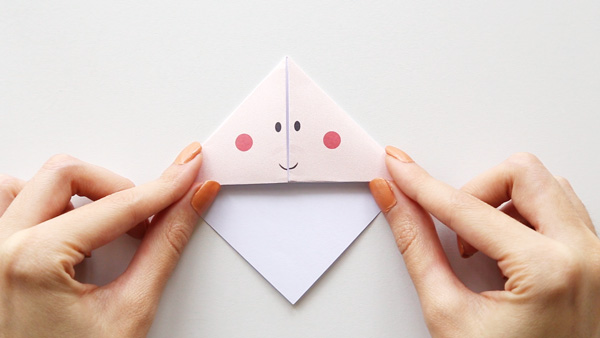 Glue the hat and the collar on top of the bookmark. Paste the ears behind it.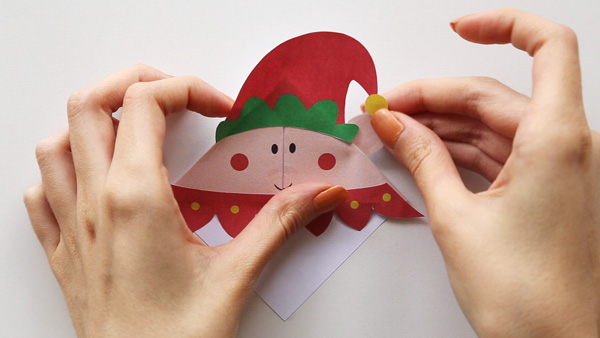 Your elf bookmark is ready to work! Place it on your favorite holiday book.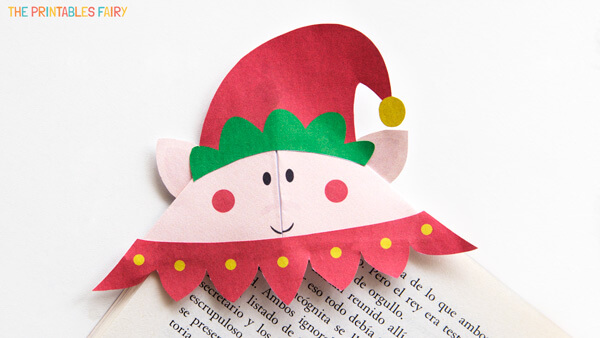 Printable Elf Bookmark
Ready to make your own Elf?
Click the link below to get the elf corner bookmark template, along with 3 other Christmas bookmarks.
I hope you have lots of fun crafting these fun elves with your kids.
Have your elf a merry little Christmas!
CLICK HERE TO GET THE ELF BOOKMARK TEMPLATE
*Please remember that these printables are for personal use only. You may not sell, share, or distribute the files.
More Christmas Bookmarks: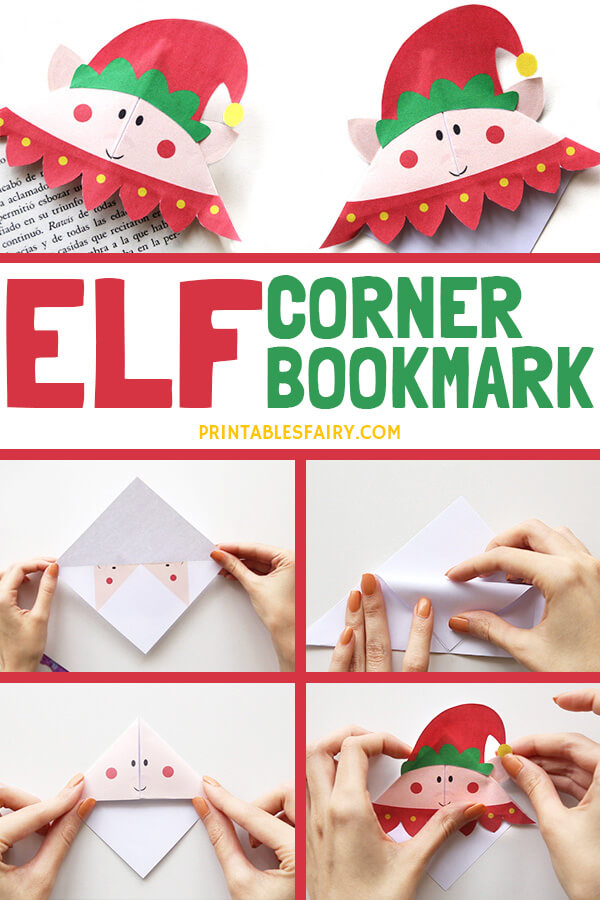 Easy Origami Elf Bookmark