Lighten up, it's Christmas time!
This week we finally set up our Christmas Tree, and that inspired us to create these Christmas Tree Corner Bookmarks.
If you are planning to gift books this year, squeeze in these fun bookmarks. They will get your kids extra excited to craft them and use them with their new books.
These Christmas tree bookmarks can also be interactive party favors for any holiday parties you are throwing.
And I can guarantee that they will be a hit at your classroom Christmas parties too!
They are simple enough for kids of all ages. Though, I recommend skipping the final cutting part if you are working with small kids, as it can be a little hard for them.
Just leave the trees as they are, they will look just right.
Scroll down to learn how to make these bookmarks and to download the template.
How to Make a Christmas Tree Corner Bookmark
As always, I included a video with detailed instructions on how to fold these bookmarks.
But if you prefer to read, there is a written tutorial right under.
Materials
Printable Christmas tree bookmark template (Get it here or at the end of this post)
Regular white paper and printer
Scissors
Glue
Step-by-Step Folding Tutorial
Print and cut the Christmas tree bookmark template.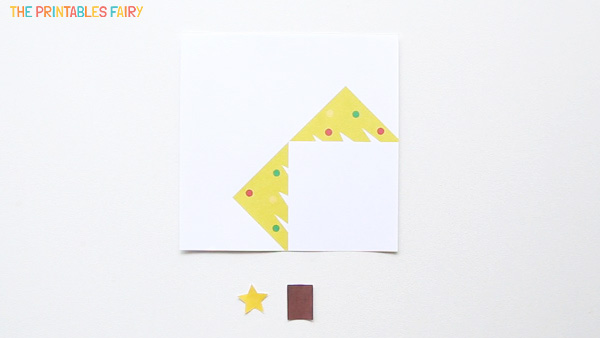 Take one of the corners and fold it towards the opposite corner to make a triangle.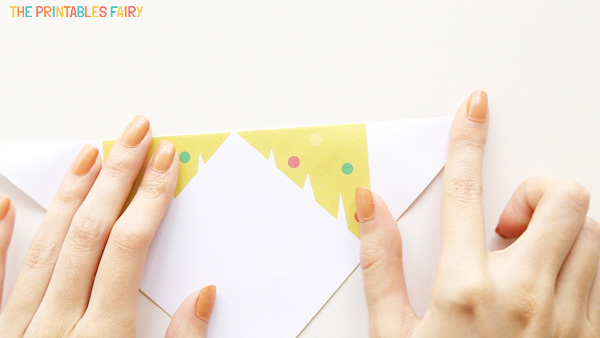 Turn the triangle over. Make sure that the top tip is facing away from you, and the tree is facing down.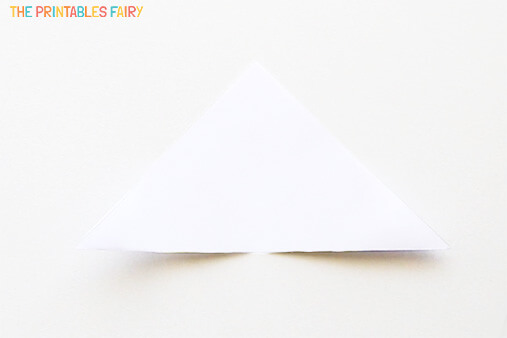 Take the right bottom corner and fold it towards the top of the triangle. Repeat this step for the left side.

Unfold the bottom corners.
Fold the top layer towards the bottom to create a pocket for your bookmark.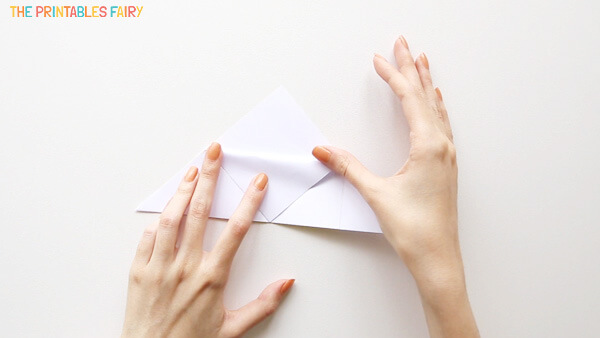 Fold both corners back up and tuck them inside the pocket you just created.

Flatten your tree. Glue the stem behind it, and the star on top of it.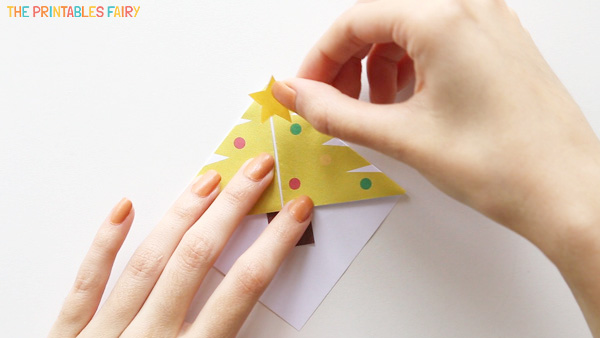 Finally, cut out the white triangles at the sides or leave your tree as it is.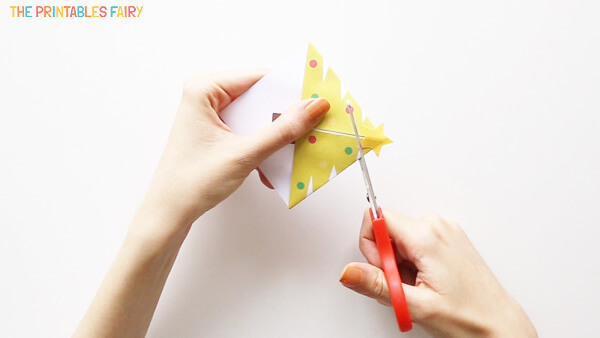 Your Christmas tree bookmark is ready to light up your books.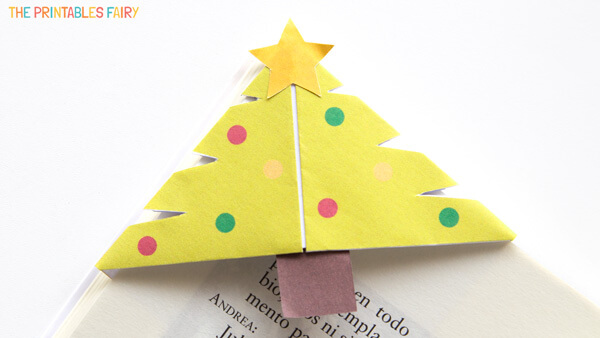 Printable Christmas Tree Bookmark
Time to make your own Christmas tree bookmark!
Click the link below to get the printable template. Plus 3 other Christmas bookmark designs that you'll love!
And for those who are very creative, I also included a template with an empty Christmas tree.
You can decorate it with markers or make colorful baubles with a hole punch.
Ready to create your own tree bookmarks?
GET THE CHRISTMAS TREE BOOKMARK TEMPLATE
*Please remember that these printables are for personal use only. You may not sell, share, or distribute the files.
More Holiday Bookmarks: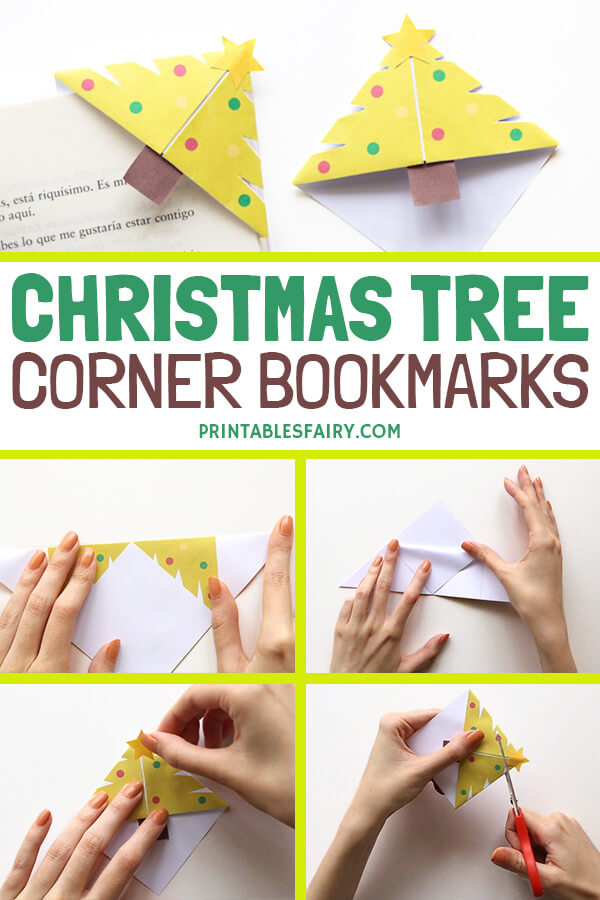 DIY Christmas Tree Bookmark