Get your kids in the St. Patrick's Day spirit with this free printable St. Patrick's Day I Spy Game!
This fun activity is perfect for kids of all ages and can be used either at home or in the classroom. It is a fantastic addition to your St. Patrick theme, holiday parties, play dates, or just as a resource to keep your kids busy and entertained.
It is also a great educational activity that will help your little ones improve their visual discrimination and tracking ability while working on their math skills.
And it can also be used as a creative prompt since your kids can color each item as they want!
In this post, I'll show you how easy it is to download and set up your I Spy St. Patrick's Day game. Plus, how to guide your kids through it.
Ready to count shamrocks, rainbows, and leprechauns?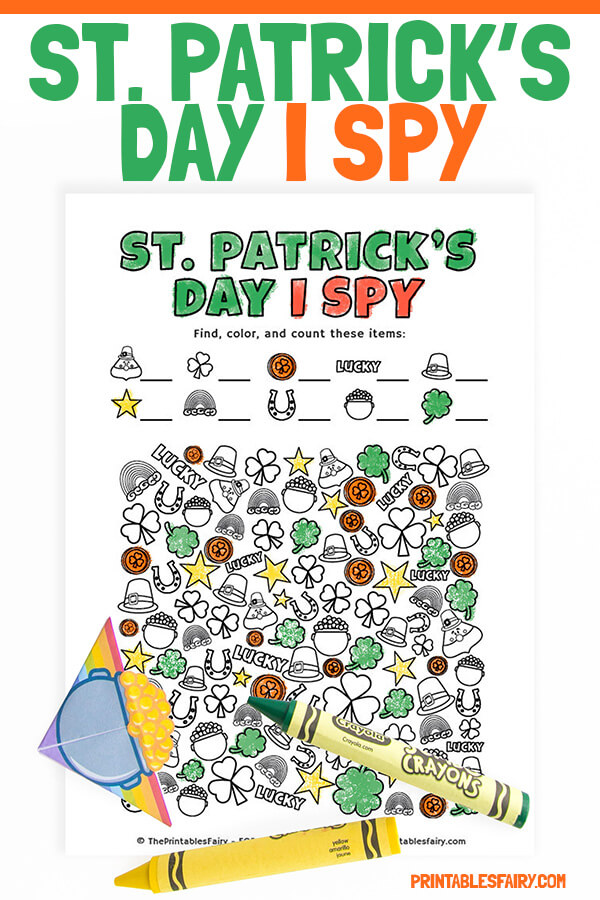 St. Patrick's Day I Spy Game
To get started, download the St. Patrick's Day I Spy printable at the end of this post and print it on white paper.
Please keep in mind that the printing size is A4, but you can print on any other size by selecting Fit Page on your printer settings.
Make sure you have enough copies for all your kids and coloring pencils or crayons handy.
To play, help your children search, color, and count how many of each type of item they can identify.
For younger kids, it is easier to have them color the items as they count them.
Once they have counted them all, they have to write down the correct number next to each picture at the top of the page.
Keep in mind that there might be some extra items to make the game a bit more challenging. If your kids want to color and count them as well, don't be afraid to let them do it.
You can also use this opportunity to talk about these objects and how they relate to St. Patrick's Day.
Oh, and if you are working with a group of kids, you can also give out small prizes to everyone who completes this worksheet correctly.
St. Patrick's Day I Spy Printable
Doesn't this game sound perfect for your kids?
Click the link below to download it, and feel free to print as many copies as you need for your kids, party, or classroom.
Please keep in mind that you cannot resell, repost, or redistribute this pdf file. Instead, please refer anyone to this page. Thank you!
Have a happy St. Paddy's Day!
GET THE ST. PATRICK'S DAY I SPY GAME
More St. Patrick's Day Printables for Kids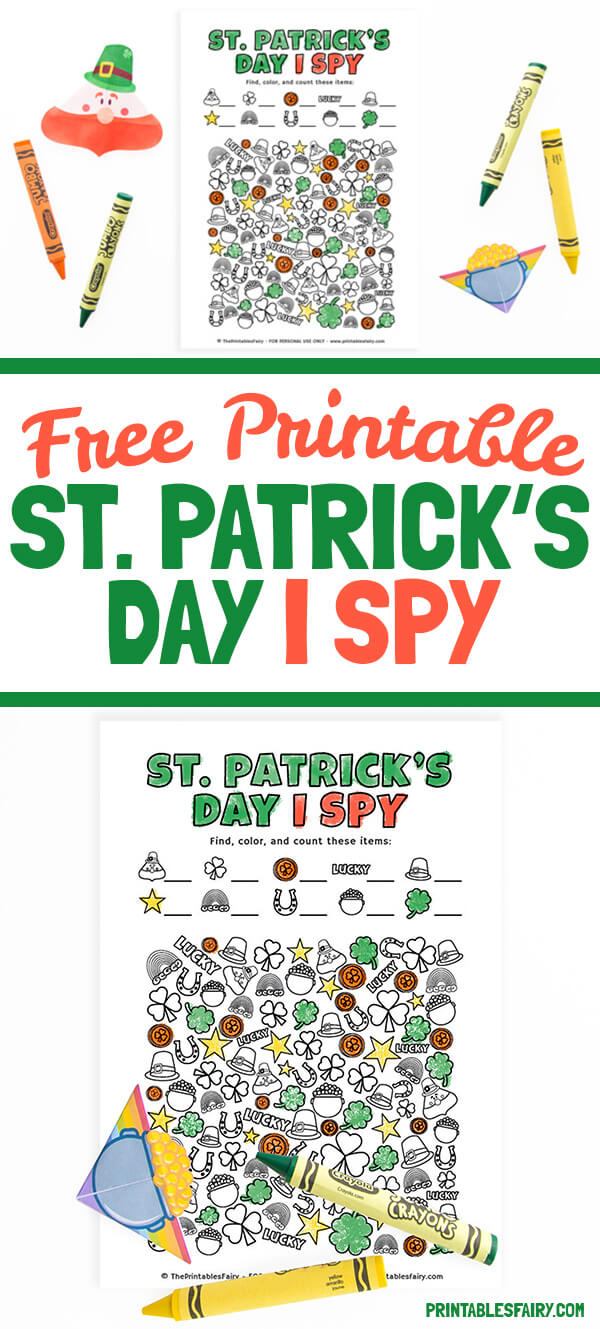 Printable I Spy St. Patrick's Day Activity