Some bunny said bookmarks?
I just added these cute Bunny Corner Bookmarks to our collection!
They are perfect for Easter, easy to make, and can replace all the excess candy on your kids' Easter baskets.
In fact, these bookmarks + an Easter book make the perfect combo for those who are looking to fill those baskets with non-candy treats.
These DIY rabbit bookmarks can also be a fun class project, an easy Sunday school craft, or a Spring origami activity that your kids will enjoy without making any mess!
You can make these bunnies from scratch by following this tutorial and using our printable template available at the end of this post.
Without further ado, let's jump into this craft!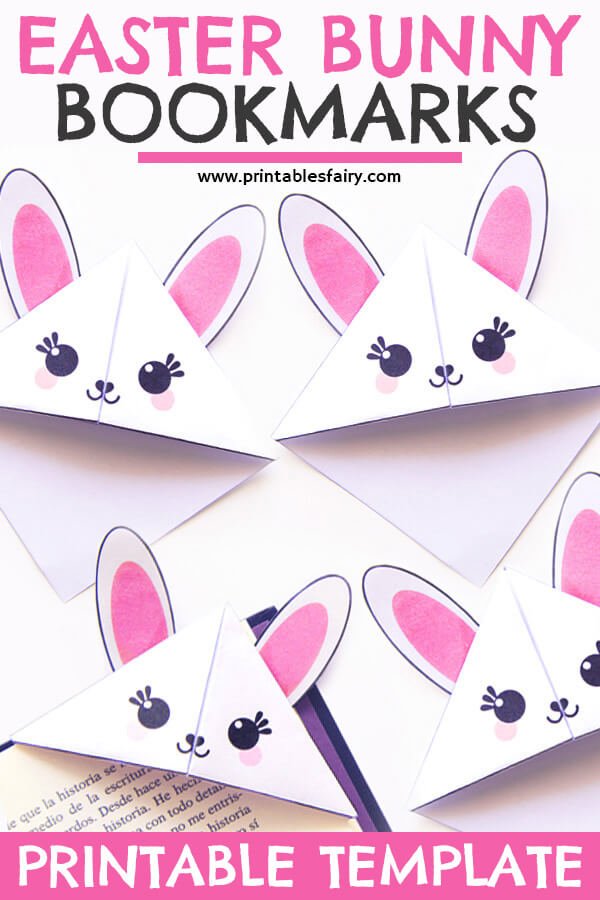 How to Make a Bunny Corner Bookmark
To craft these Bunny bookmarks, you will need a printer and white paper to print the template, scissors to cut it out, and a little bit of glue to put it together.
To make it short, you will need:
Bunny Bookmark Template (Get it at the end of the post)
Scissors
Glue
White paper
Printer
You can watch the folding instructions in this video tutorial or follow the step-by-step directions below.
If you liked this video, make sure to Subscribe to my YouTube Channel for more fun crafts and ideas.
Step 1: Cut out the bunny bookmark template
To start making your bookmark, print and cut out the printable bunny template.
Set the ears aside and take the square.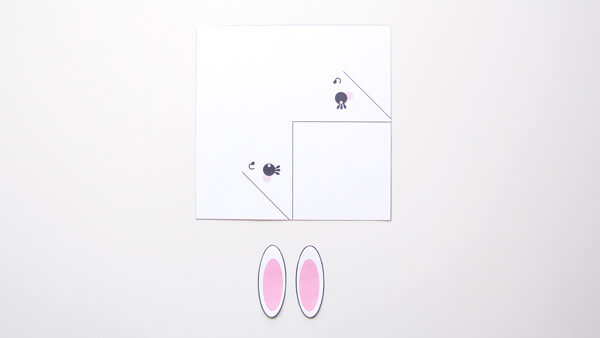 Step 2: Fold into a triangle
Fold the square in half diagonally to make a double-layered triangle.
Make sure to leave both sides of the bunny's face on top.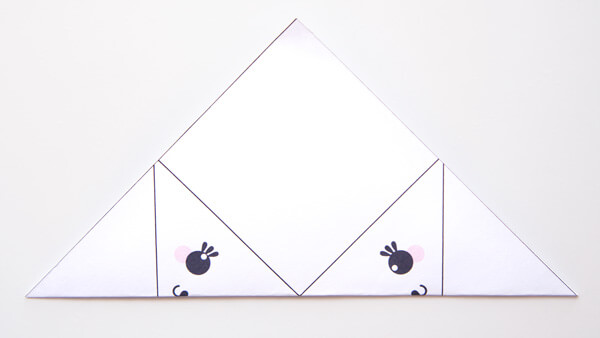 Step 3: Flip over
Flip over the triangle to have the blank side on top.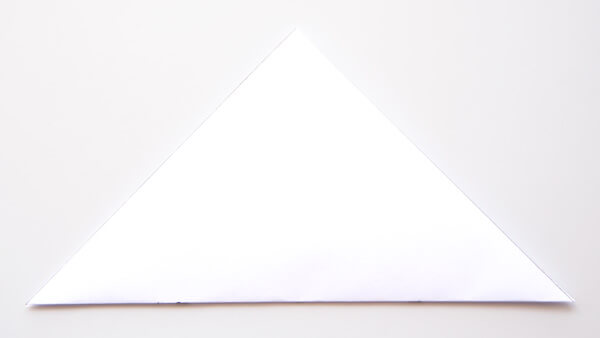 Step 4: Create a pocket
Fold the top half of the top layer of the triangle down to create a pocket.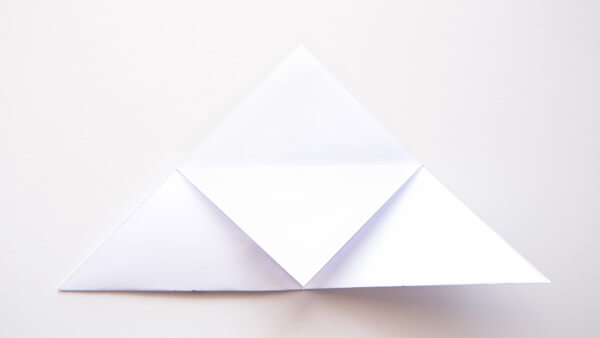 Step 5: Fold the corners
Fold the bottom right and left corners of the triangle to the top corner, as shown below.
You'll see the bunny's face once again.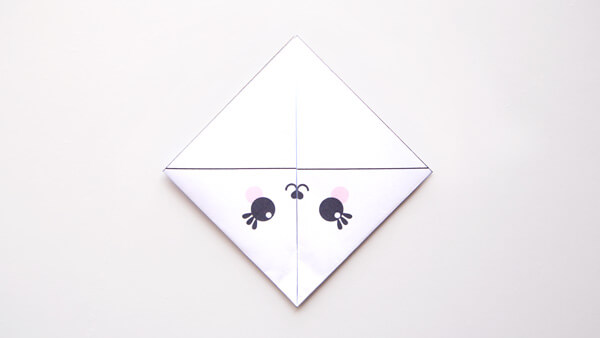 Step 6: Tuck corners into the pocket
Tuck the right and left corners into the pocket created in step 4. Then, flatten your bookmark.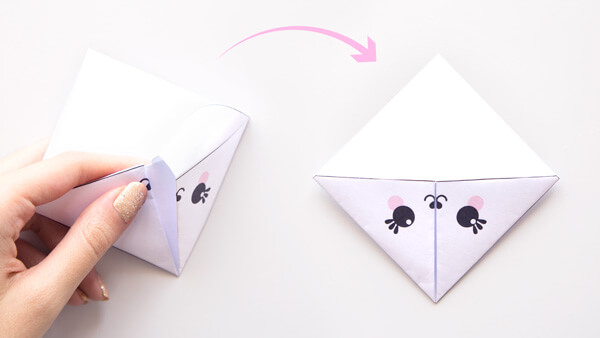 Step 7: Glue the bunny ears
Now it's time to bring back the bunny ears and glue them behind its head.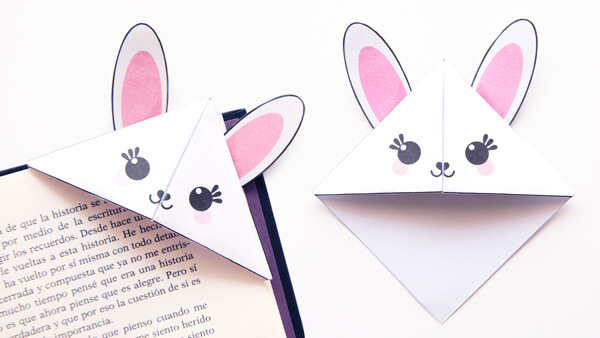 Your bunny corner bookmarks are ready to hop into your books!
Bunny Bookmark Template
This printable bunny bookmark template is part of the Easter bookmark collection that includes 3 additional designs you can use with your kids.
Check them all by clicking the link below!
*Please remember that these printables are for personal use only. You may not sell, share, or distribute the files.
More Easter Bookmarks for Kids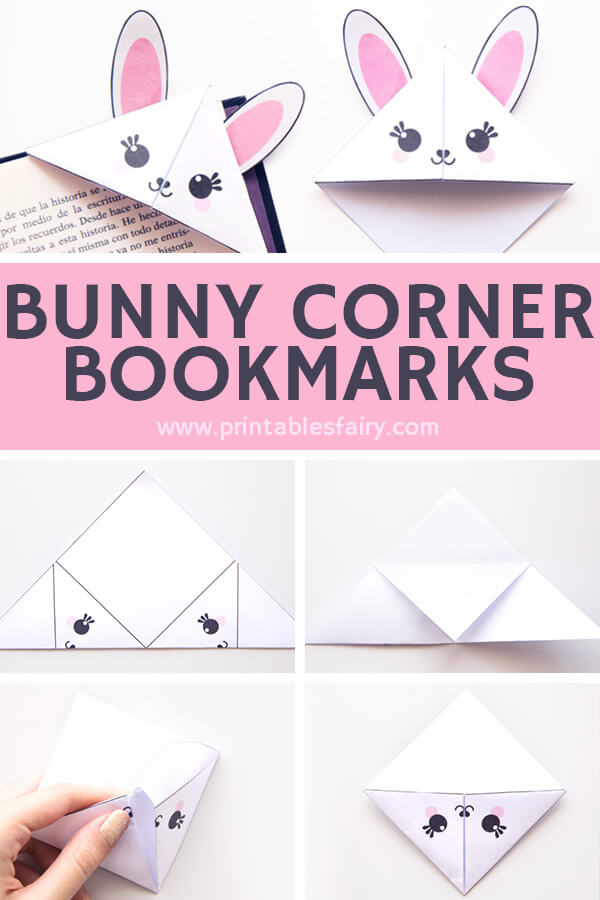 DIY Easter Bunny Corner Bookmark