Your kids spend a lot of time learning and growing with their teachers. So, it's fair enough to show them how thankful we are for all their work!
And what better way to show it than by DIYing some Teacher Appreciation gift boxes!
Whether you're looking for the perfect gift for teacher appreciation week, the birthday of your child's favorite teacher, or an end-of-the-school-year gif, these printable color-in gift boxes are all you need to make your kids and their teachers happy.
You can fill them in with cute candies, tiny school supplies, or gift cards. Whatever your child's teacher likes the most.
I recommend crafting these boxes with third graders or above. But, you can definitely do it with younger kids, as long as they get help with the cutting.
So, let's make these cute gifts made from the heart. I'm sure teachers will treasure them more than anything else!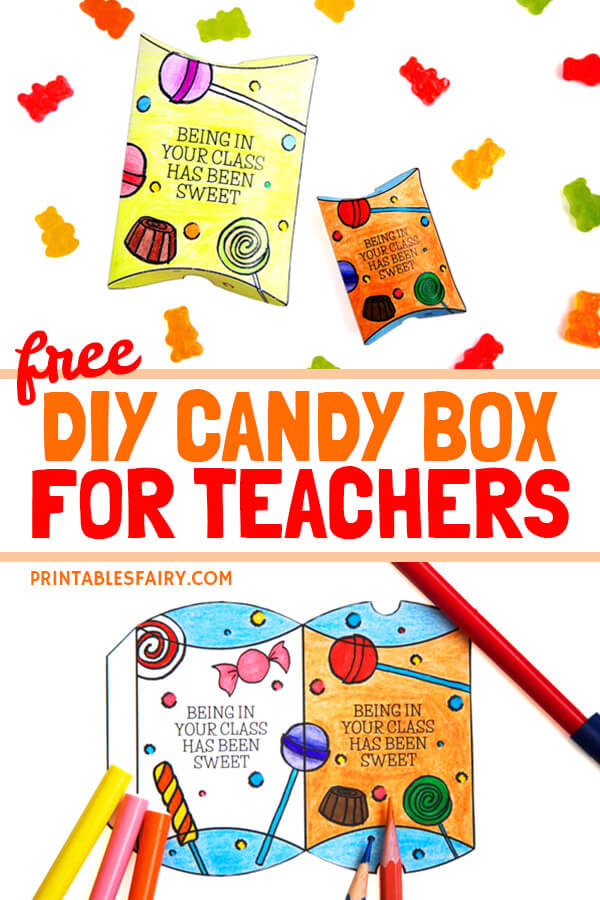 DIY Teacher Appreciation Pillow Box
What is the best gift for a teacher?
After a long talk about teachers and all the nice things they do, I came to the conclusion that teachers love their students and what they craft. Especially when children put a lot of effort and time into creating a masterpiece just for them.
To make everything easier for you, I have designed these free printable gift boxes for teachers that can be downloaded at the end of this post.
They come in 2 different sizes, so you can print as many as you need.
Your kids can color them as they want, and fill them with anything their teachers like.
It just couldn't get any easier! Let's make these cute DIY teacher gifts.
Printable gift boxes for teachers
Print the templates at home or your local print store.
I recommend doing this on white cardstock for durability.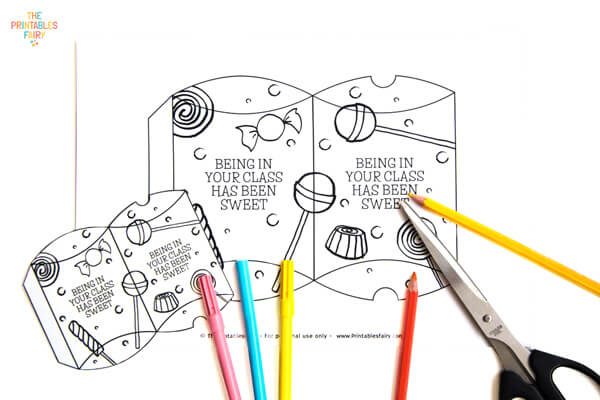 Then, let your kids decide if they want to color the boxes right away or cut them first.
They can use markers, crayons, colored pencils, or watercolors for the coloring; and scissors for the cutting.
Below you can see multiple examples.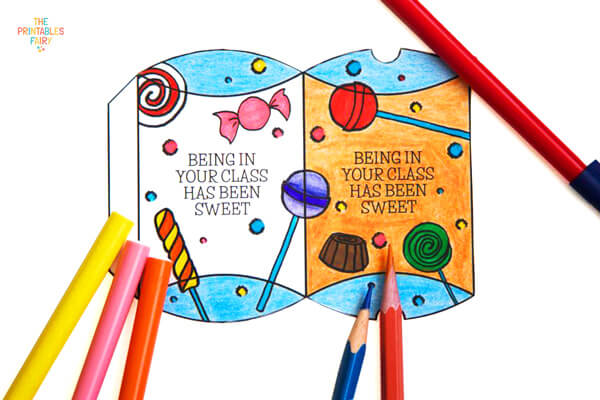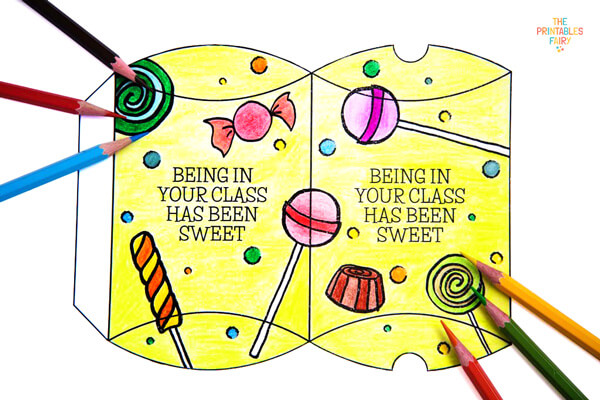 Fold your templates along the vertical black lines.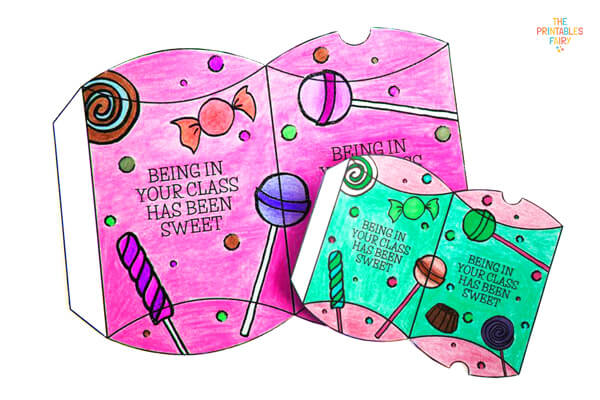 Once folded, glue the white flap with the other side, and push in the top and the bottom flaps.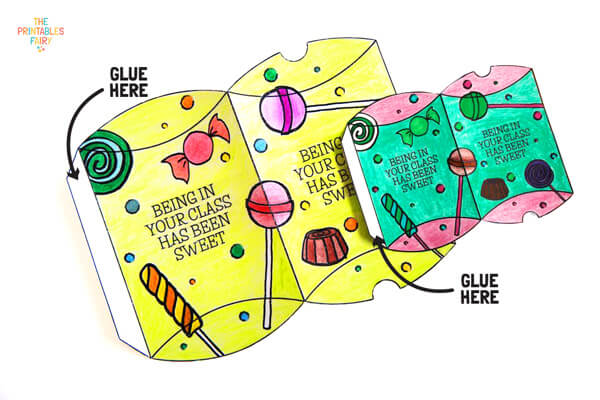 TIP: once the boxes are finished, the kids can also decorate them with stickers, glitter, feathers, buttons, pom poms, or even draw some extra doodles. Let their imagination fly.
Now that your boxes are ready, you can fill them with anything you want. We decided to add some gummy bears because they are our favorite.
And if you feel that you still need something extra, you can always include a gift card. It fits inside the big box.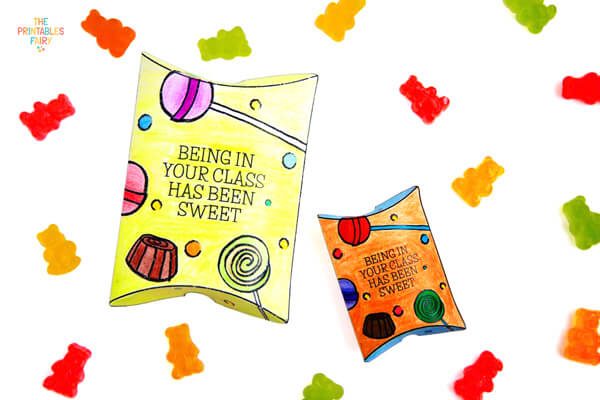 Remember that it doesn't matter what you give your teacher; they will always appreciate it if you do it with love.
Let's say thanks for doing such an important job with these free printable gift boxes!
To get them, just click the link below, follow this simple tutorial, and show your teachers how much you love them!
GET THE PRINTABLE TEACHER APPRECIATION GIFT BOXES
*Please remember that these printables are for personal use only. You may not sell or distribute the files. If you want to share them, please link to this post and not directly to the PDF files.
More Crafts For Teachers